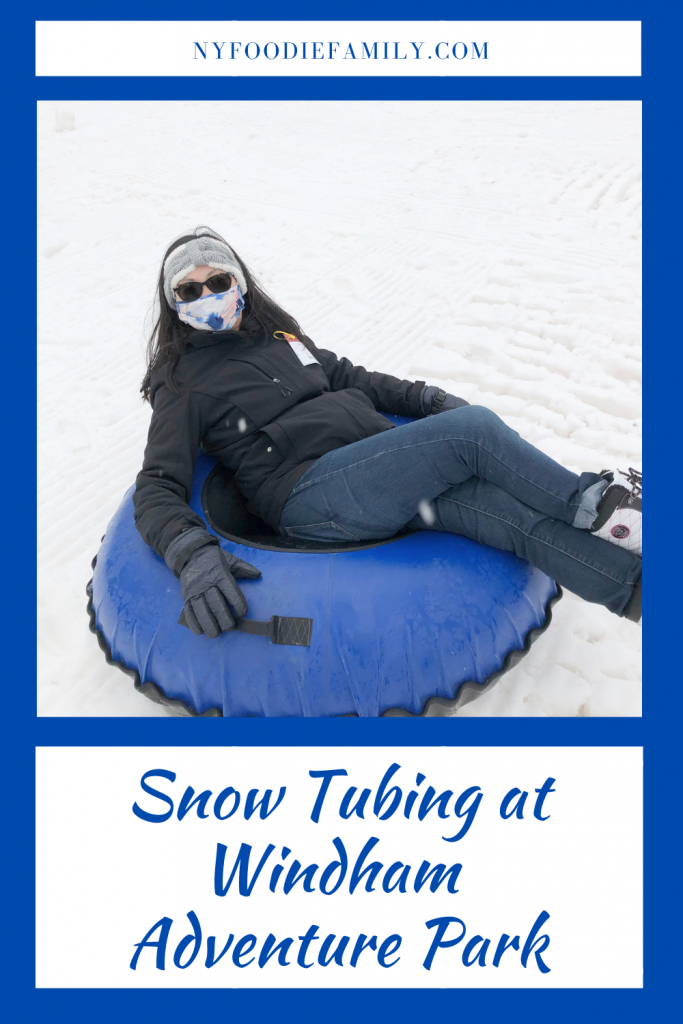 Snow tubing is a fun, family-friendly winter activity. There are a limited number of places in the Hudson Valley where you can enjoy this activity (check out my post for a listing of them all). Over the recent holiday break, our family traveled to Windham Adventure Park in Windham, NY to go snow tubing.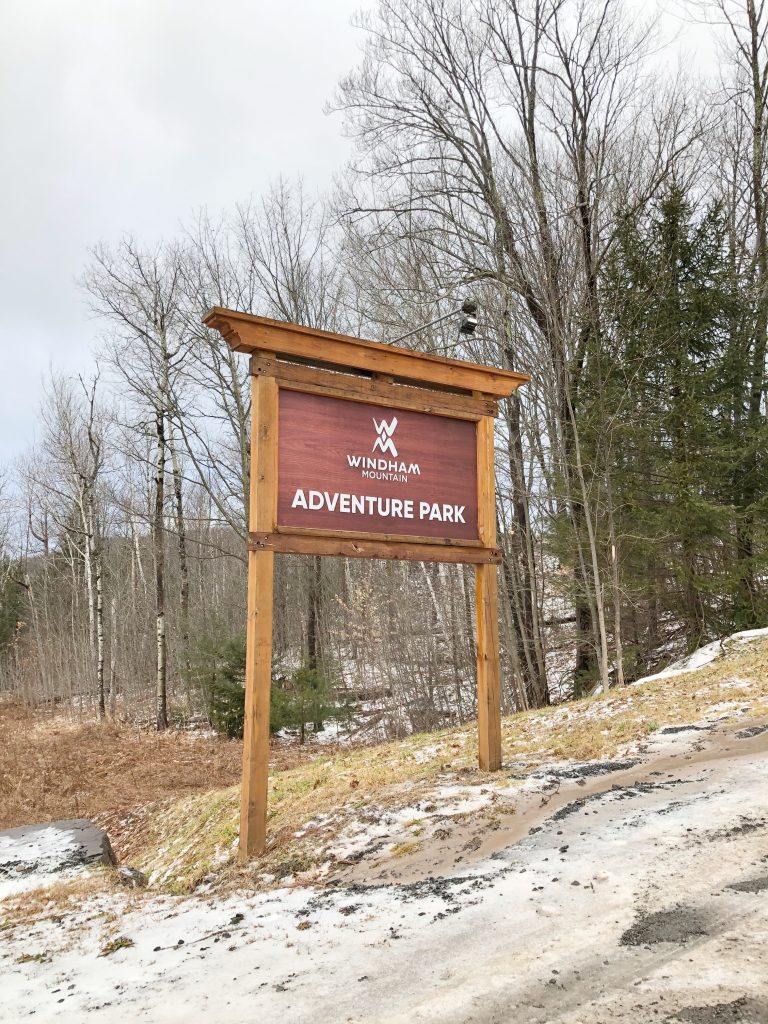 Travel
Windham Adventure Park is located in Windham, NY. This is part of the Catskill Park in Greene County. The Adventure Park is .25 miles west of the Windham Mountain skiing resort. Living in northern Westchester County, Windham Adventure Park is a two hour drive. It is one of the farther snow tubing locations in the Hudson Valley, but is a doable day trip.
Tickets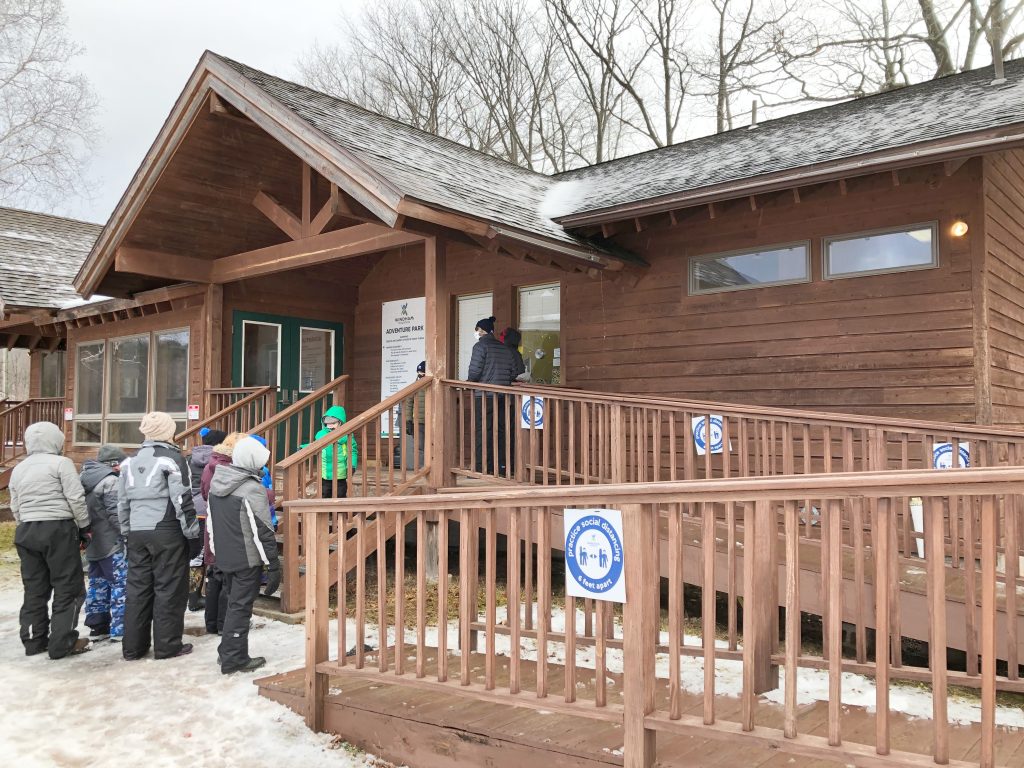 When you arrive at the park you go to the lodge to purchase your tickets. Tickets for snow tubing cost $25 per person for a 3 hour tubing session. Windham Adventure Park is the only snow tubing park that does not take reservations or allow you to pre-purchase tickets. Their website states that they, "will not sell out of tickets….purchasing tickets is based on a rolling basis so your 3-hour time block starts upon your arrival time."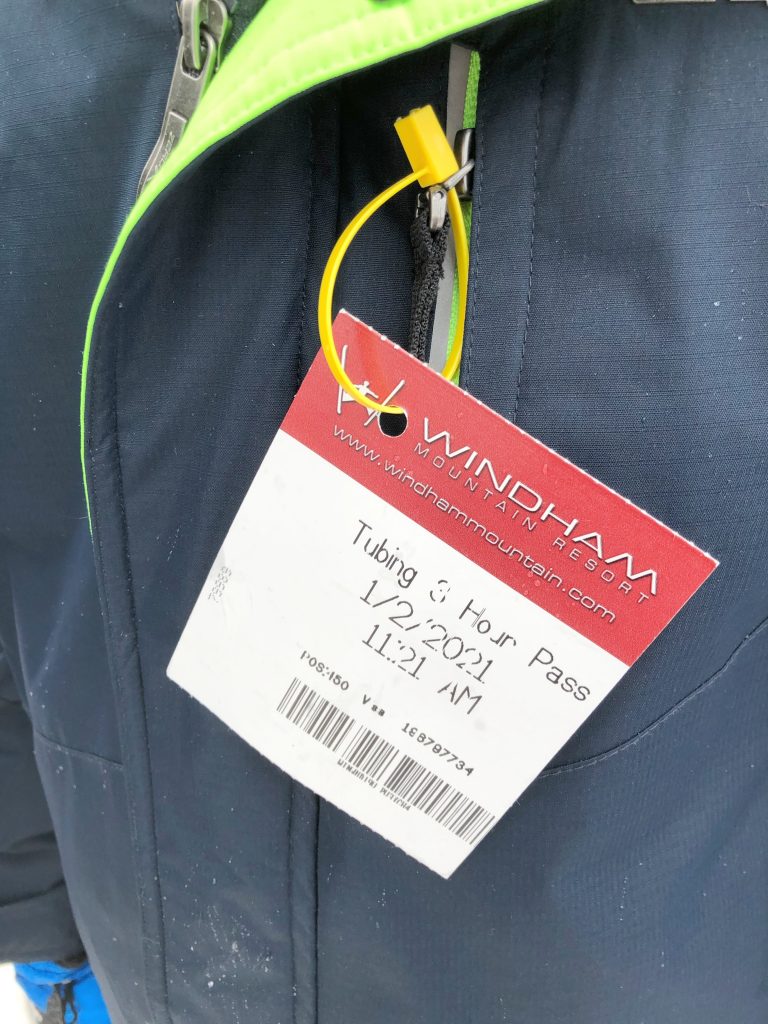 You are given a printed ticket that must be affixed to your jacket, which has the date and time of your ticket purchase. Your tubing session ends three hours after the time printed.
The Experience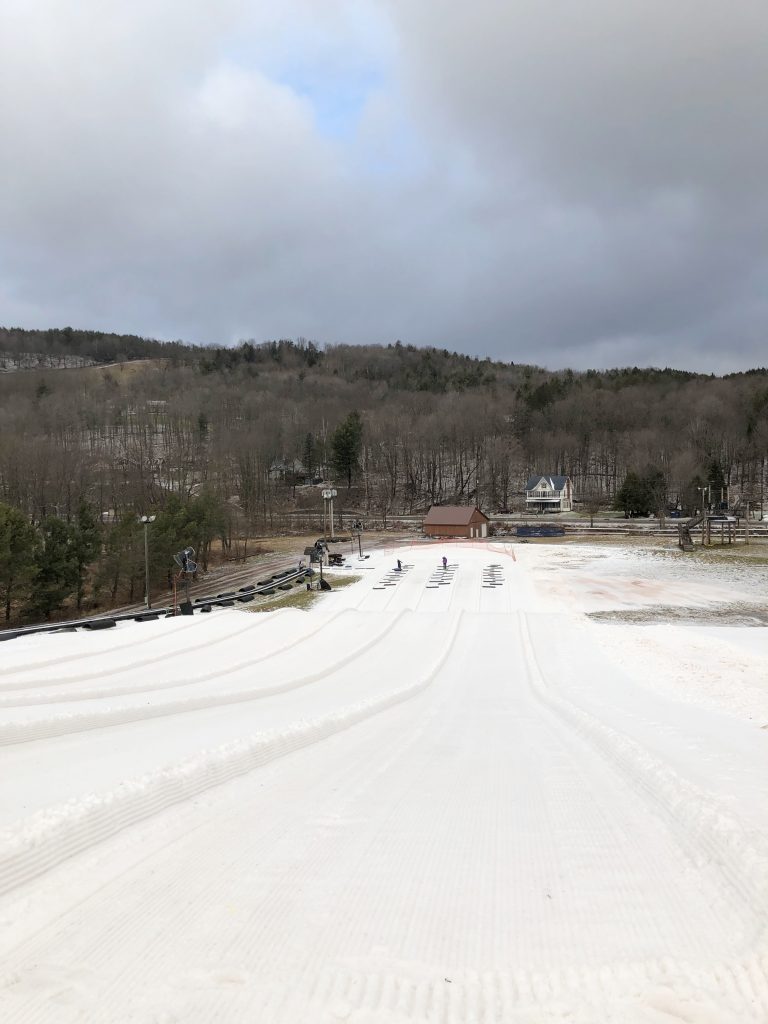 Windham Adventure Park has 5, 650-foot long snow tubing lanes. However, during our visit, they were only using 3 of the lanes due to social distancing. There were also only 2 employees at a time launching the tube riders on the 3 lanes, which slowed down the process. More staff were posted at the bottom of the run, the conveyor belt, and stacking tubes at the top. When you arrive at the parking lot, you're already right near the lodge and ticket window. You are also at the top of the hill and can start snow tubing right away.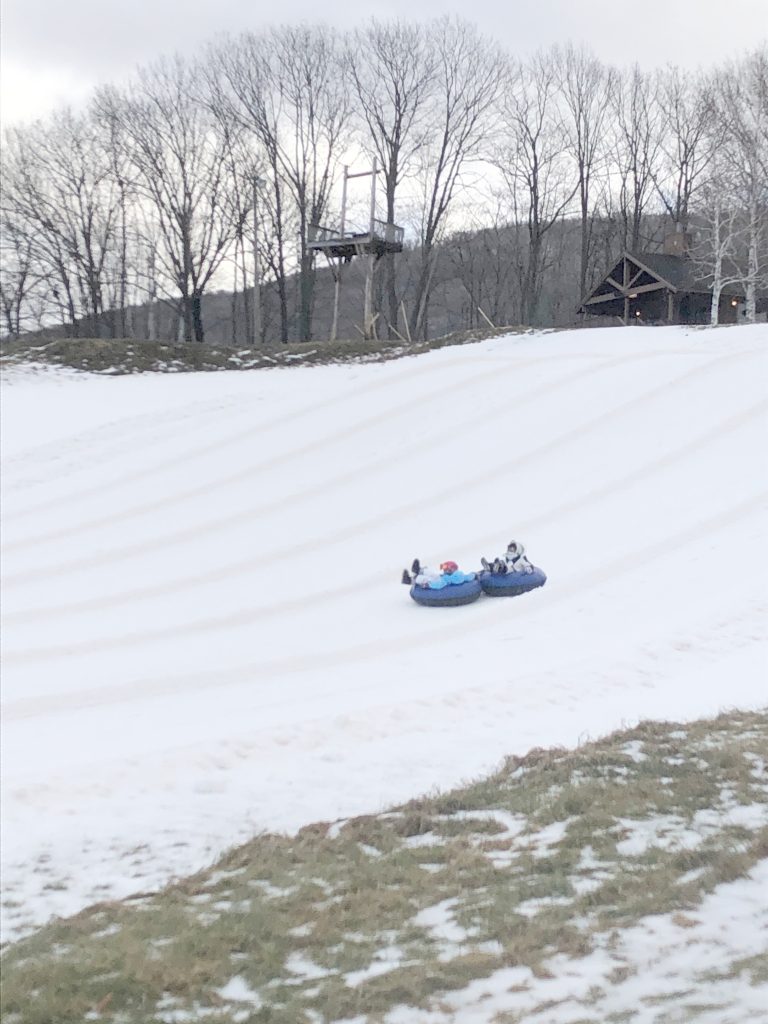 There are no height restrictions as long as a rider can sit in the tube by himself/herself. Windham Adventure Park only has single tubes. However, the employee will attach the tube straps together so you can ride with two, three and even four connected.

Before the employees give you a push down the hill, you will be asked if you want to go straight or spin. Depending on the employee, your spin may be more energetic than others.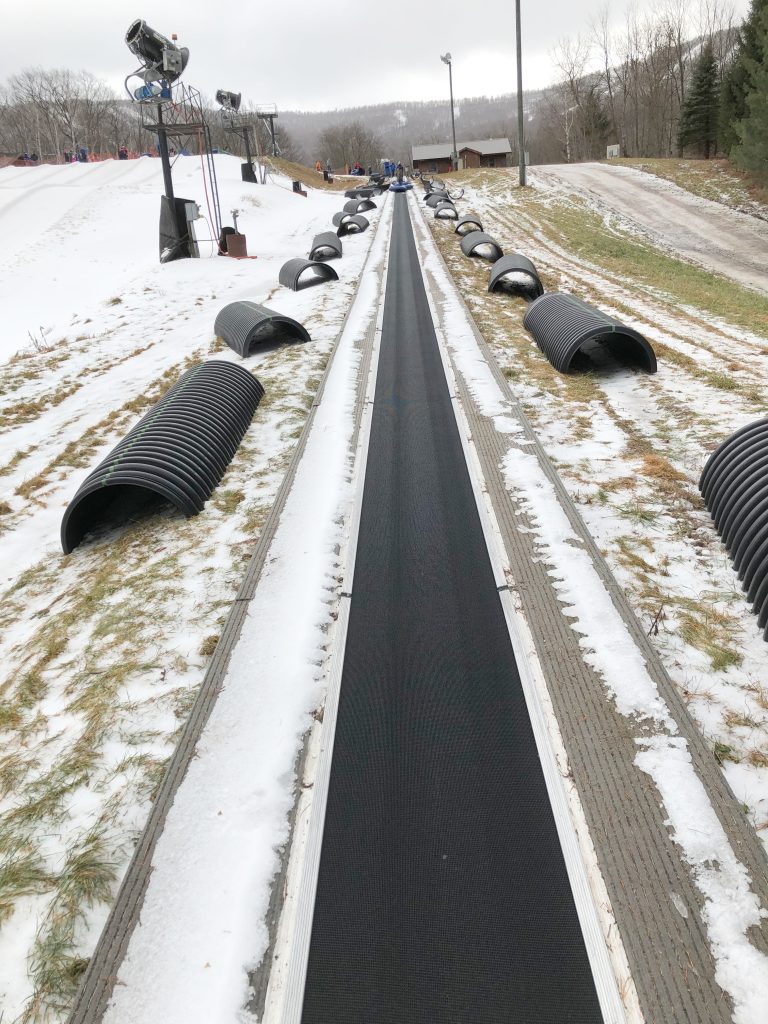 After you tube down the hill, there is a conveyor belt "magic carpet" that brings you back up the mountain.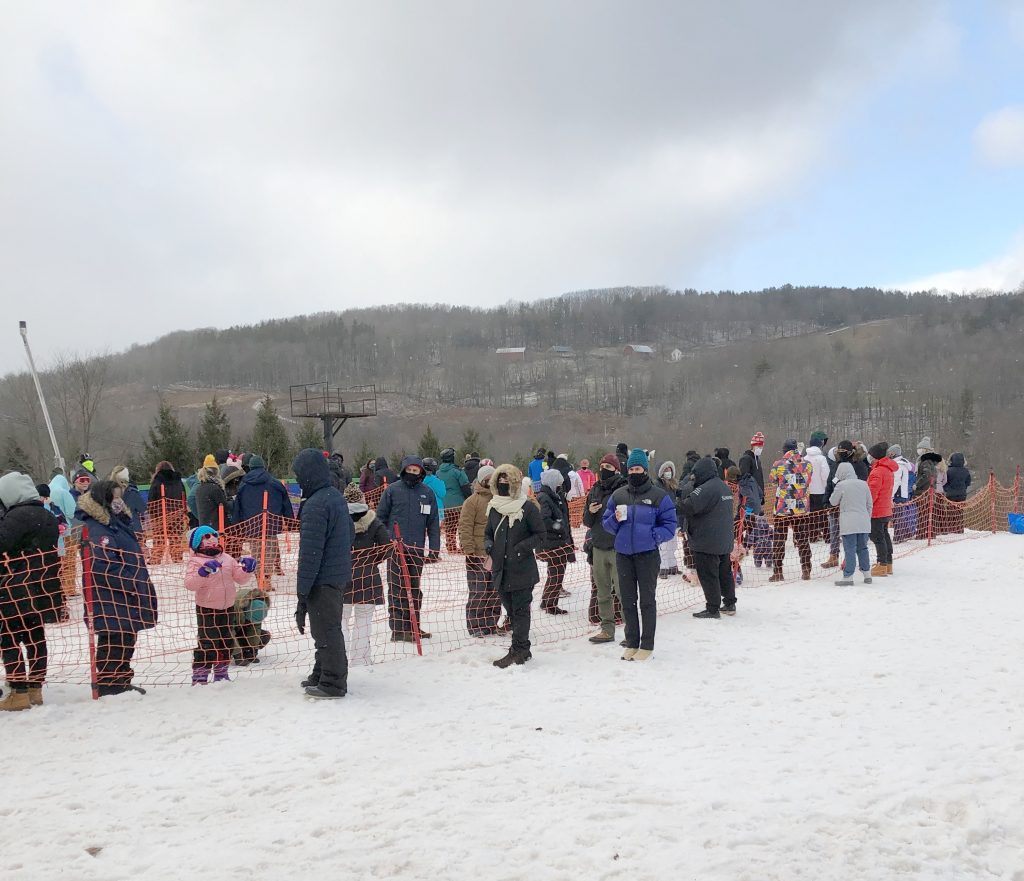 We recommend arriving for the 11 AM opening. We noticed that as the day went it got more crowded and the lines got longer. At 1:40 PM, the lines were the longest of our visit (pictured above). On average, it was almost a 30 minute wait per run.
We stayed for almost the entire three hours. We had a snack break (in our car) to warm up and a bathroom break. Our visit started at 11:20 AM and we got 5 runs in.
The Lodge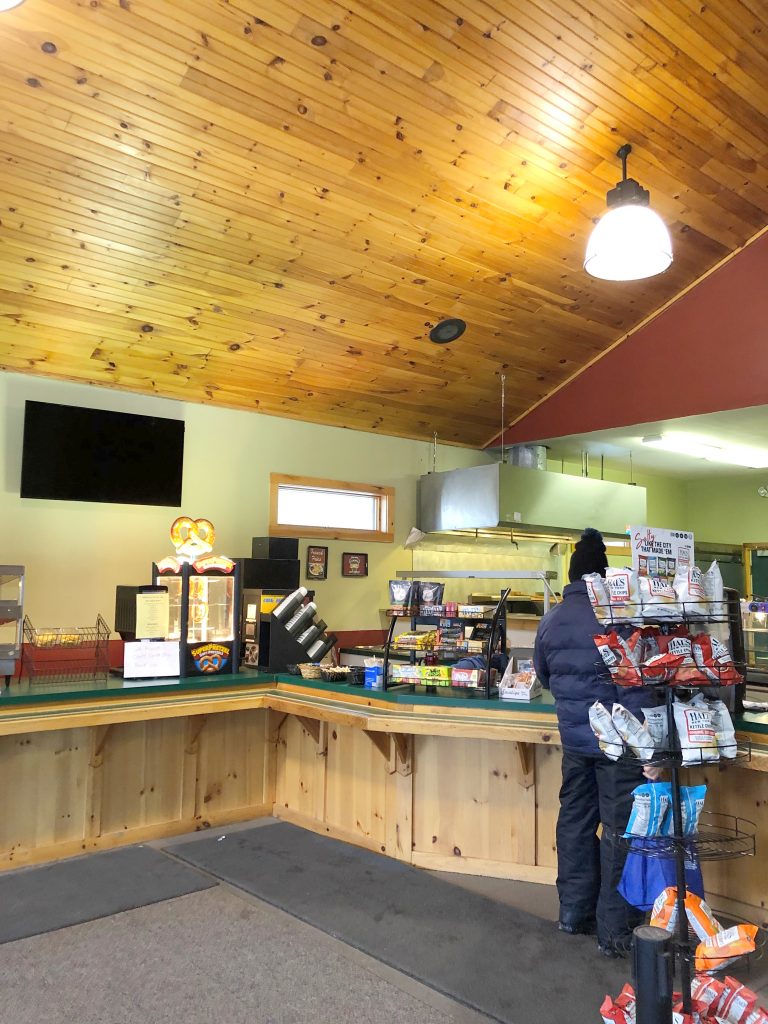 There are restrooms inside the Lodge. There is also food available inside at "The Drop Zone" for purchase. They sell pizza by the slice or you can order a whole pie. They also sell chicken noodle soup, beef chili, nachos chips with cheese, chicken tenders and fries and more.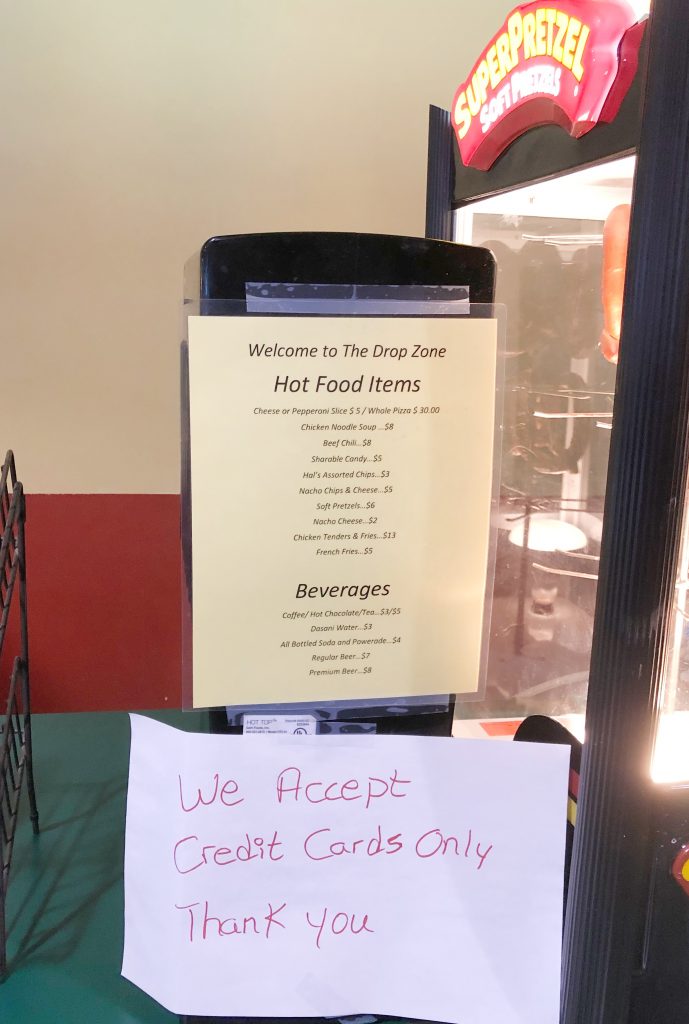 At this time, they are only accepting credit cards for payment. There is also no indoor seating available, so be prepared to eat out in the cold or in your car.
Overall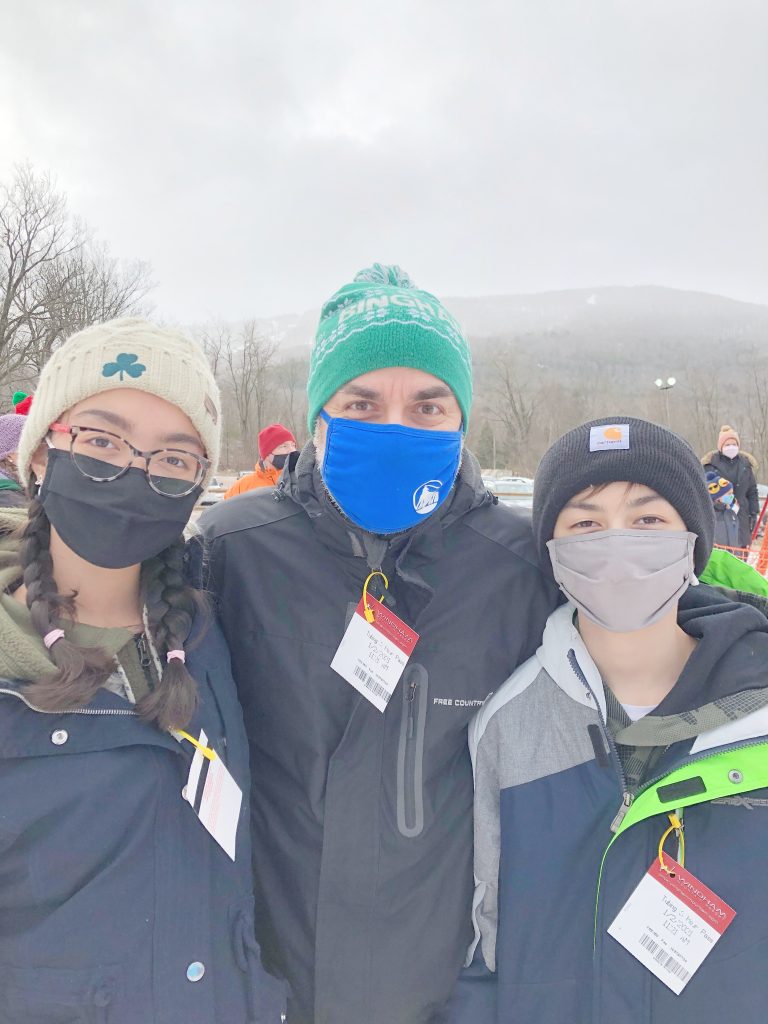 We had a fun time at Windham Adventure Park. This is great option for a last-minute snow tubing excursion since they don't pre-sell or sell out tickets. However, be prepared for crowds and long lines.
The Details:
Windham Adventure Park
360 County Route 12
Windham, NY 12496

*Call (518) 734-4300 for more information
Price: $25/person for a 3 hour tubing session

Dates/Hours: Open weekends now through February 21st and holidays. Fridays: 5 PM – 8 PM
Saturdays: 11 AM – 8 PM
Sundays: 11 AM – 4 PM
Tips:
*Dress warmly. One of the biggest complaints the kids had was that they were cold. We packed snow pants, but didn't end up wearing them – which we should have. The tubes were snowy and wet.
*Try to arrive for the opening. They don't start selling tickets until the opening time. As it gets later, it gets more crowded.
*Bring snacks/food if you don't want to buy food from The Drop Zone. There are very few food choices in the vicinity.
The kids snowmobile track is currently closed. When available, children 6 and older and weigh less than 120 pounds, can ride Arctic Cat snowmobiles around an oval track for an additional cost.