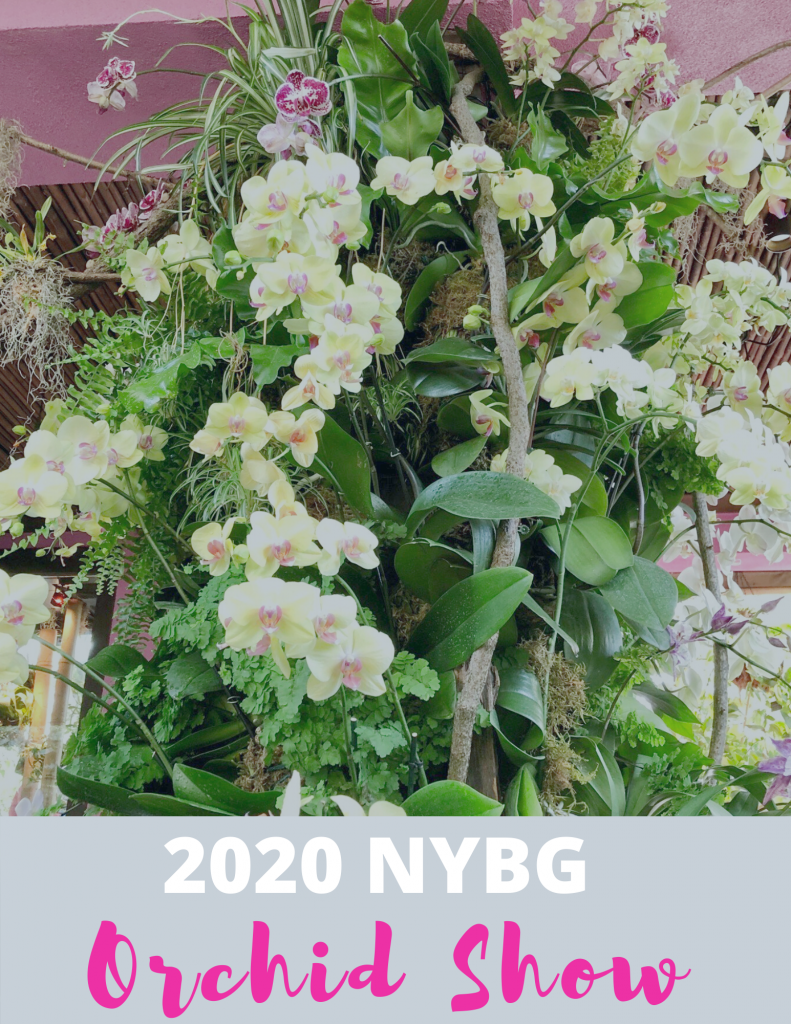 Step into a colorful world of flowers at the New York Botanical Garden's 18th annual Orchid Show. This year's show is the masterpiece of floral designer to the stars, Jeff Leatham. Inspired by the kaleidoscope, Leatham transformed 30,000 square feet of the Enid A. Haupt Conservatory into a dazzling, colorful feast for the eyes.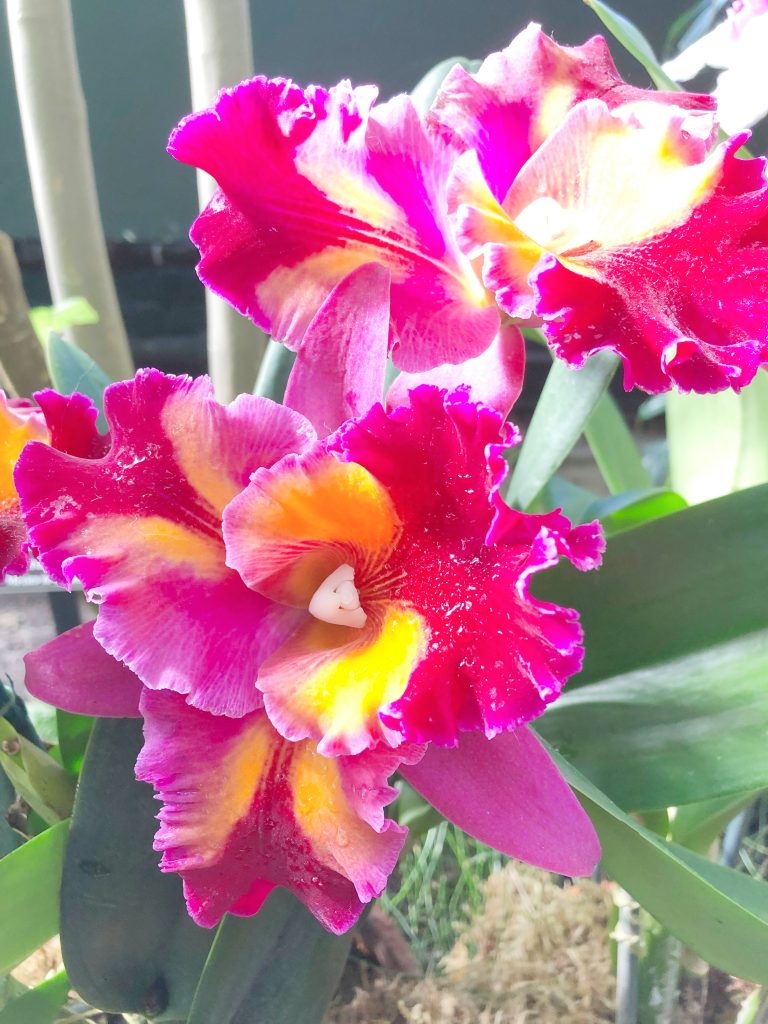 Thousands of orchids are on display at the orchid show. From pinks and purples to whites, yellows and oranges, you'll see orchids of all shapes and colors, from all over the world.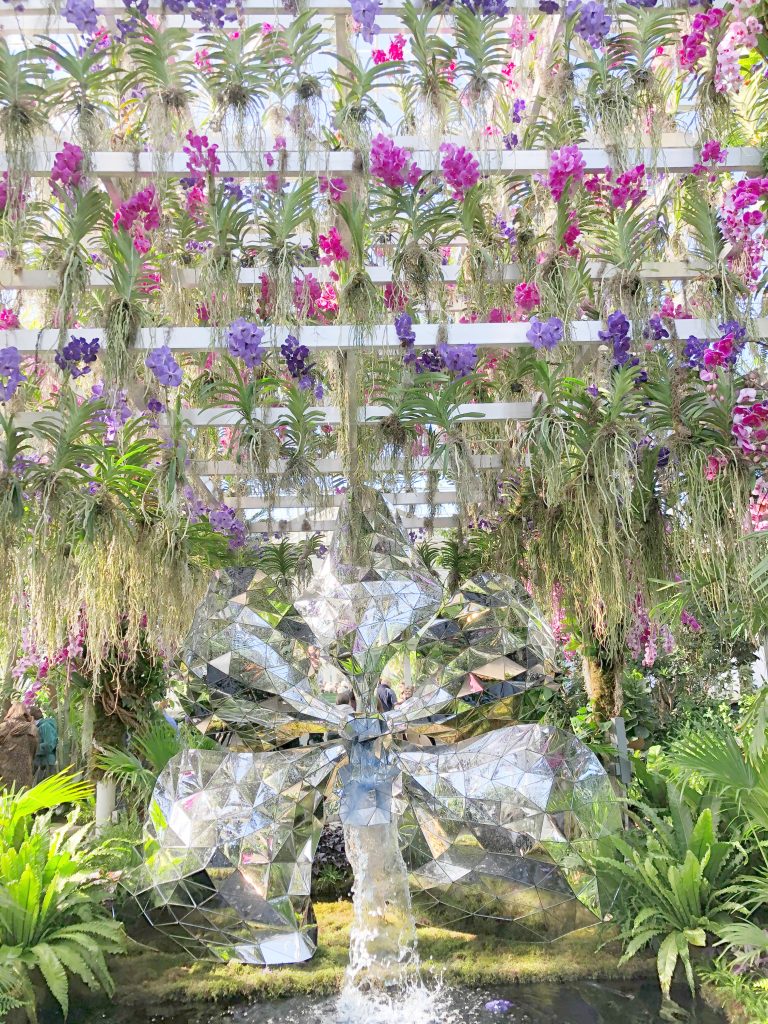 The exhibit begins with a show stopping 10-foot tall mirrored orchid sculpture that sits below hanging rows of purple and pink orchids.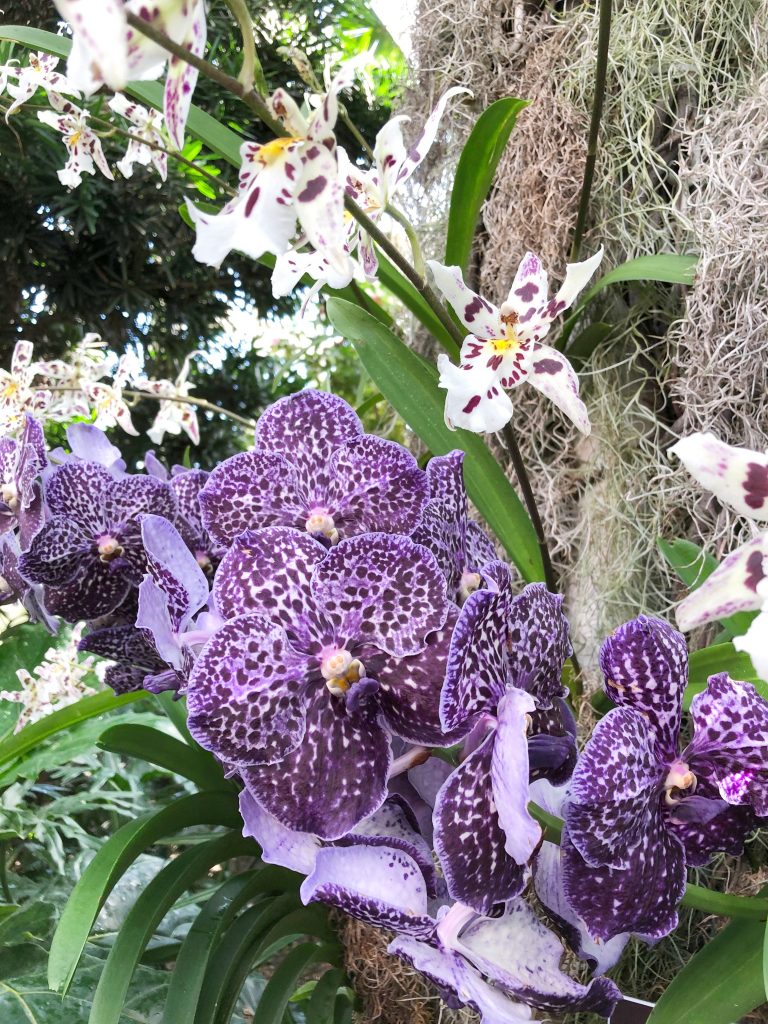 In the opening gallery you will also find the Leatham vanda orchid, named after the designer. Each gallery has its own unique color scheme and vibe.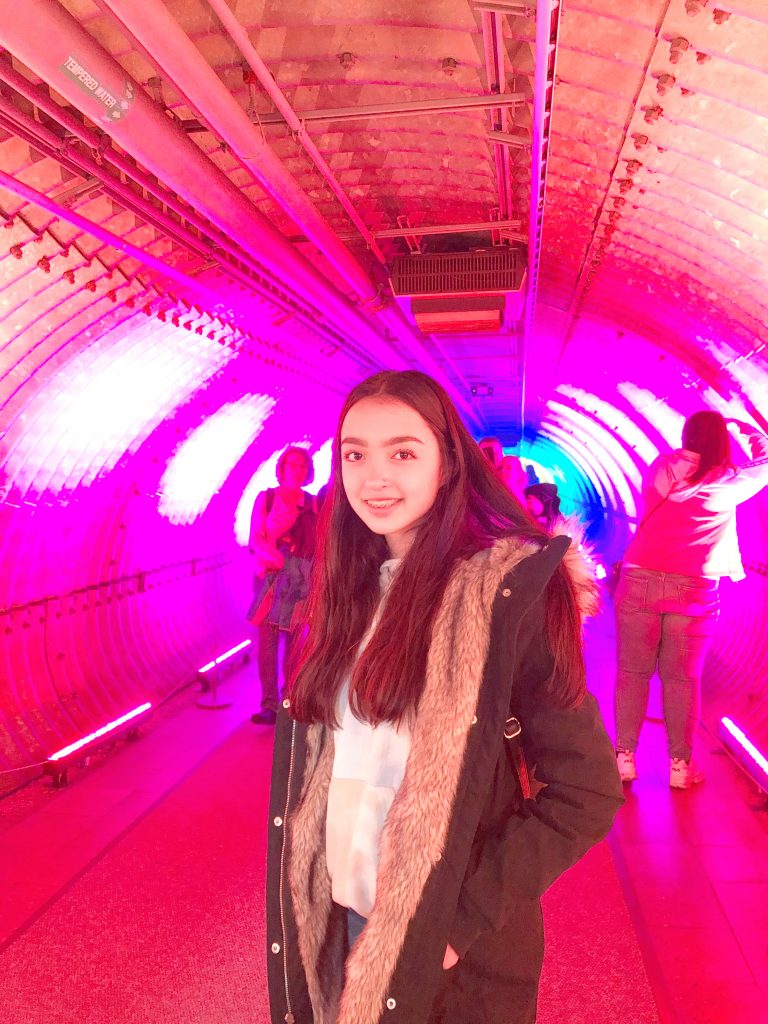 To get from the desert gallery to the rain forest gallery you will walk through a kaleidoscope tunnel of color. Teens will love the Instagrammable photo ops!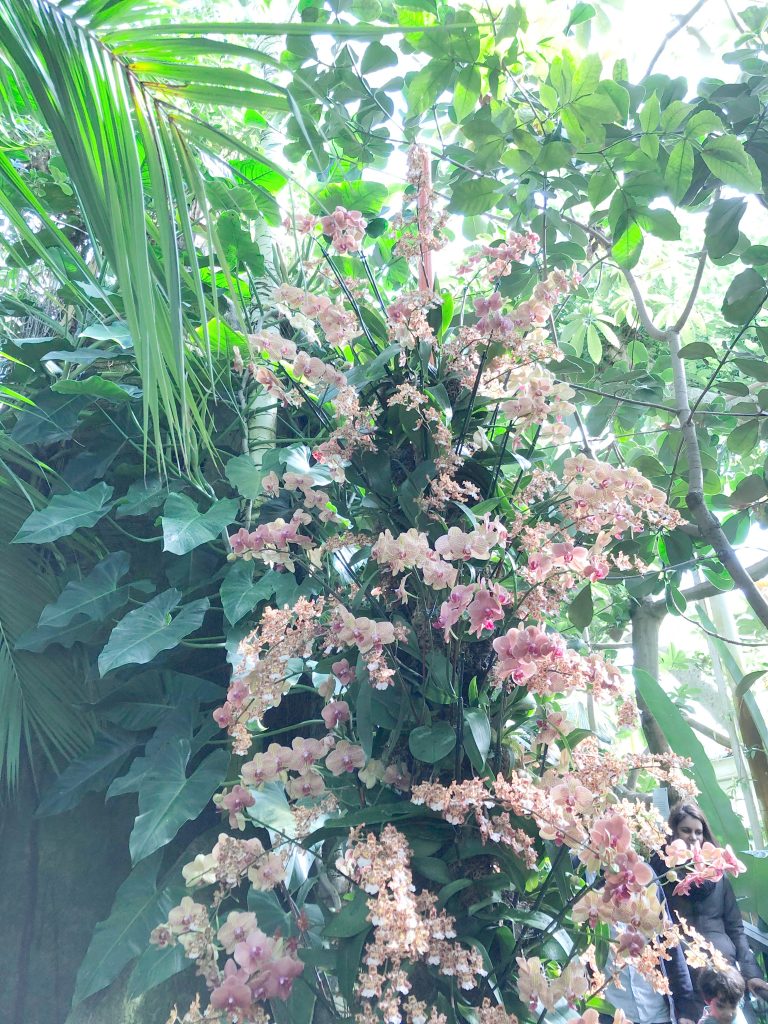 In the rain forest gallery, orchids decorate colorfully painted bamboo posts. There's also a staircase where you can get an elevated view of the rain forest.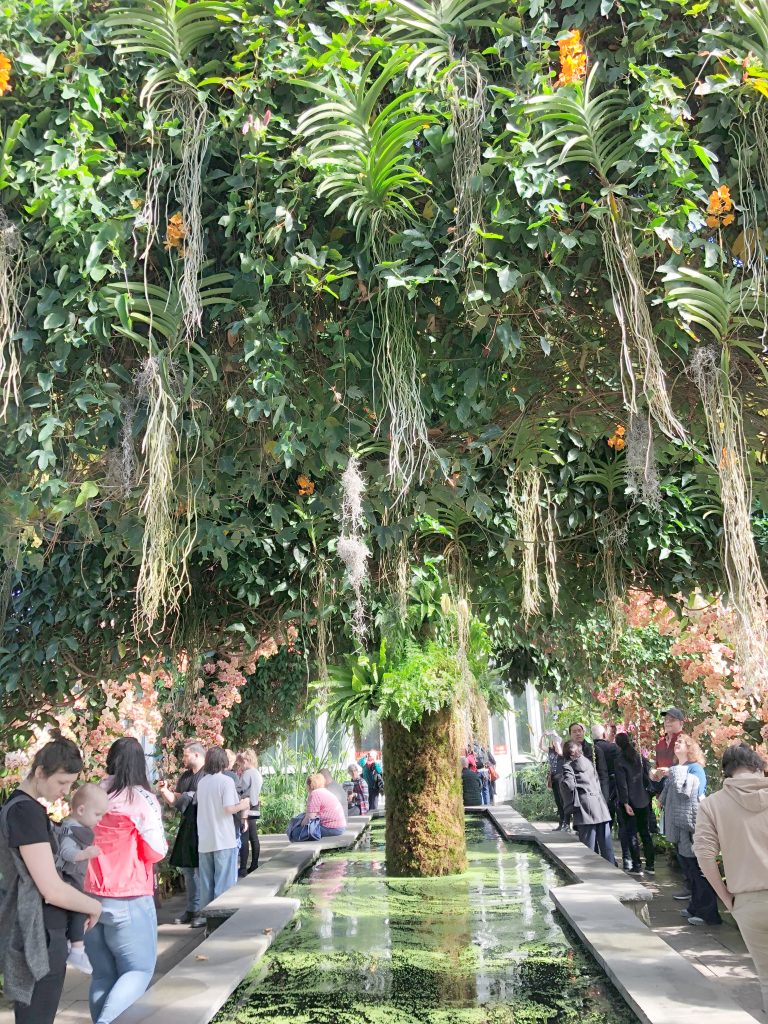 One of the last galleries, "Rise and Shine", features arches of orchids in shades of orange, yellow and red. Below the arches sits a giant reflecting pool.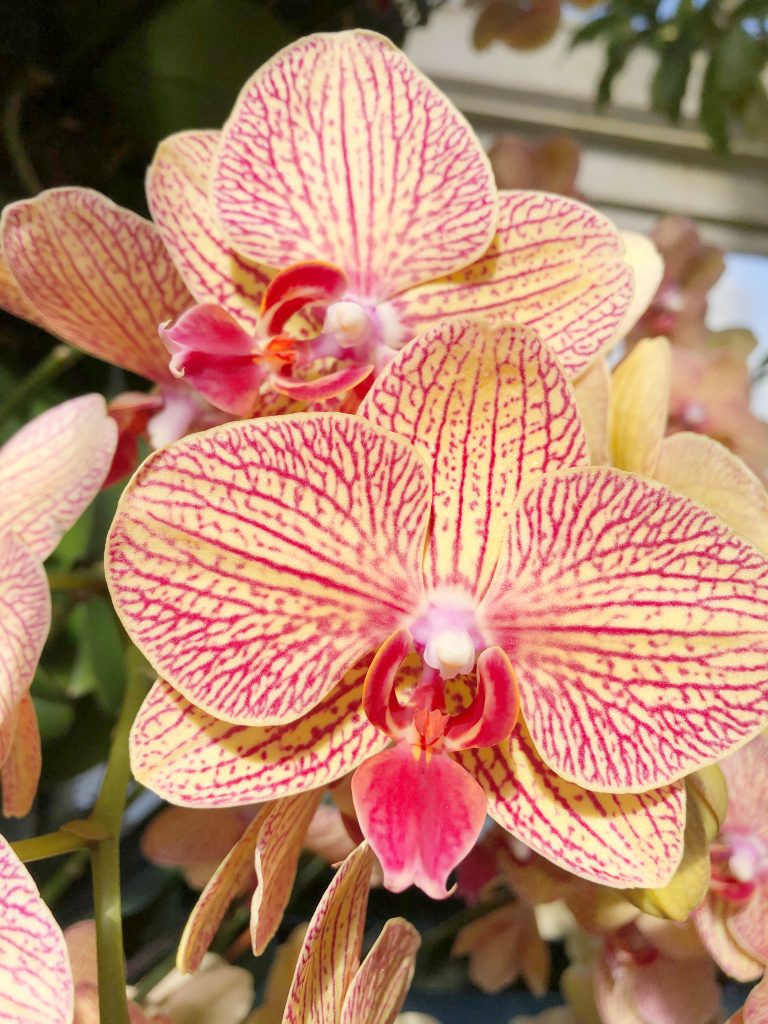 You can visit the NYBG Orchid Show now through April 19th!
The Details:
NYBG Orchid Show at the New York Botanical Gardens
2900 Southern Boulevard
Bronx, NY 10458-5126
(718) 817-8700

Dates: February 15 – April 19, 2020
Hours: Tuesday – Sunday and select holiday Mondays, 10 AM – 6 PM
Parking: $20

Tickets:
Weekdays: $23/adults, $20/seniors (65+), $20/students w/ID, $10 children (2-12), Free/children under 2
Weekends and Monday Holidays: $30/adults, $28/seniors (65+), $28/students w/ID, $15/children (2-12), Free/children under 2
Tips:
*Get there early! We arrived a little after the 10 AM opening and it was crowded.

*Dress in layers. Although we visited in February and it was cold out, the temperature inside the gardens was very warm!

*Strollers have to be parked outside the Conservatory.

*If you think you'll be visiting the garden again during the year, it's cheaper to purchase a membership.

*Food is available for purchase at the Pine Tree Cafe (casual eatery) and the Hudson Garden Grill (sit down restaurant).
*Enjoy a 25 minute tram ride around the gardens, included with your admission. Hold on to your admission ticket, as you will need it to board the tram.
*Because it is winter, there is not much blooming in the outdoor gardens. This was a quick trip for us and even with the tram ride, our visit was about 2 hours.