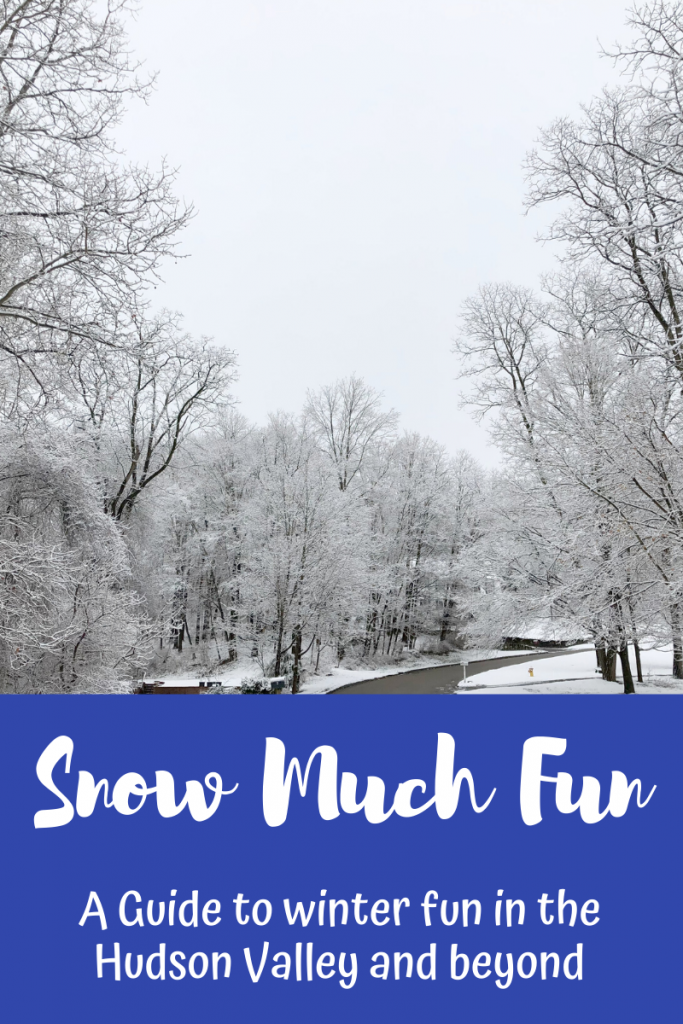 New York has finally had its first snowstorm of 2020. Once it snows, there's a very high chance that more snow will make an appearance……still waiting on that though! However, I am not a winter person. As beautiful as snow falls are, I honestly hate winter and the cold! I do like the family to participate in seasonable activities though – since we get to experience all four seasons, we might as well make the most of them! We will hopefully get to enjoy some of these ways to have "Snow Much Fun" in the Hudson Valley this winter!
Quick and Easy Ideas that you can do at your house or nearby:
1.Build a snowman – Buy a snowman making kit to have on hand for the next snow fall. Or collect and set aside a spare hat, scarf and gloves so you are all ready to decorate your snowman when the time comes.
2. Make snow angels – Don't forget to take a pic of your creations!
3. Have a snowball fight – Make sure everyone has waterproof gloves for this activity! If you want to make perfectly sized snowballs super quickly, you can get a snowball maker kit.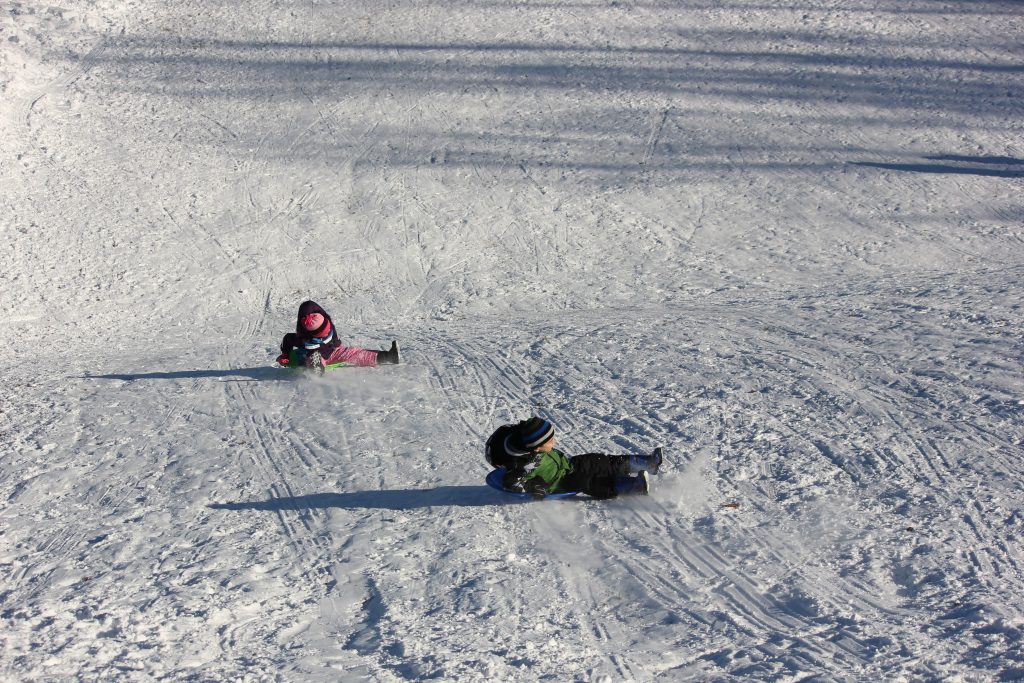 4. Go sleigh riding – We have a big hill at our elementary school that kids love to sleigh ride down. My son has a new sled and can't wait to try it out!
5. Build a snow fort – I'm not sure that my kids have ever made a snow fort! This Sno-Brick Maker can help construct snow forts!
6. Snow art – The snow is their canvas with these sno markers.
7. Make maple syrup candy – We tried making this many years ago and I burnt the syrup. We are due for another attempt and this recipe looks easy enough.
8. Make frozen bubbles – Take your bottles of bubbles outside and blow them to enjoy some bubble fun. The temperature has to be below freezing for the bubbles to freeze. If you don't
Ideas that require a little planning and/or travel:
9. Skiing and/or snowboarding – There are many mountains within driving distance to enjoy skiing or snowboarding. Thunder Ridge Ski Area is located in Patterson, nearby in Putnam County.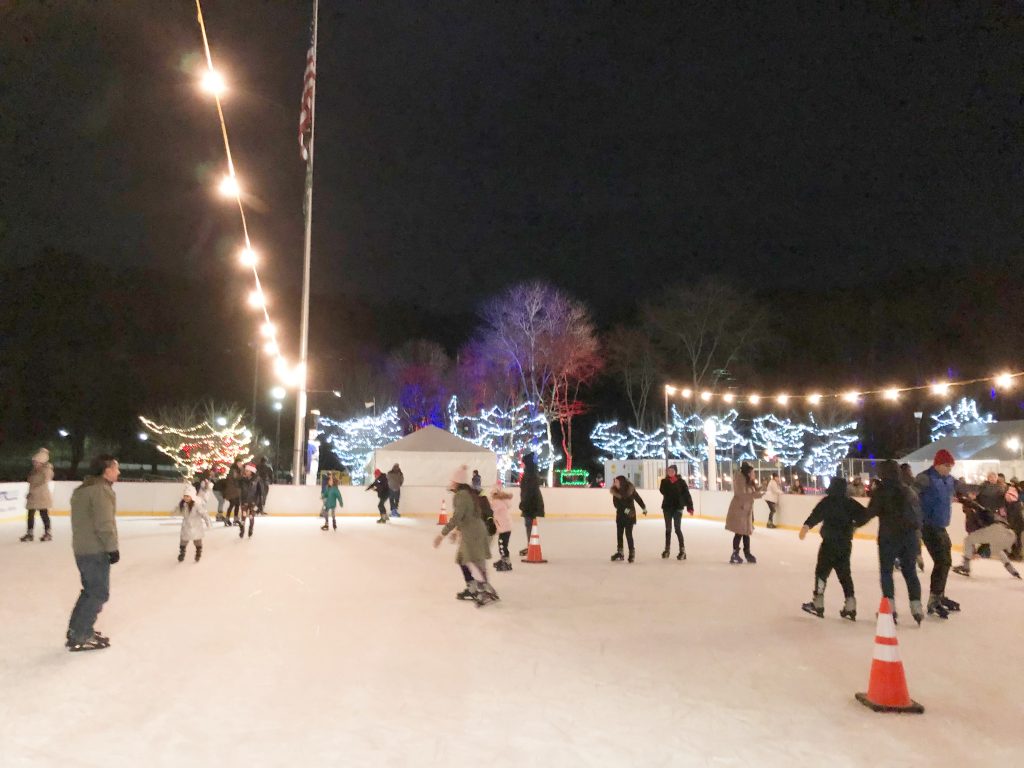 10. Ice Skating – there are plenty of places in the Hudson Valley to ice skate – both indoors or outside. Check out our ice skating guide.
11. Snow Shoeing – This activity is on my winter bucket list! I've never snow shoed before, but it looks like a good winter workout!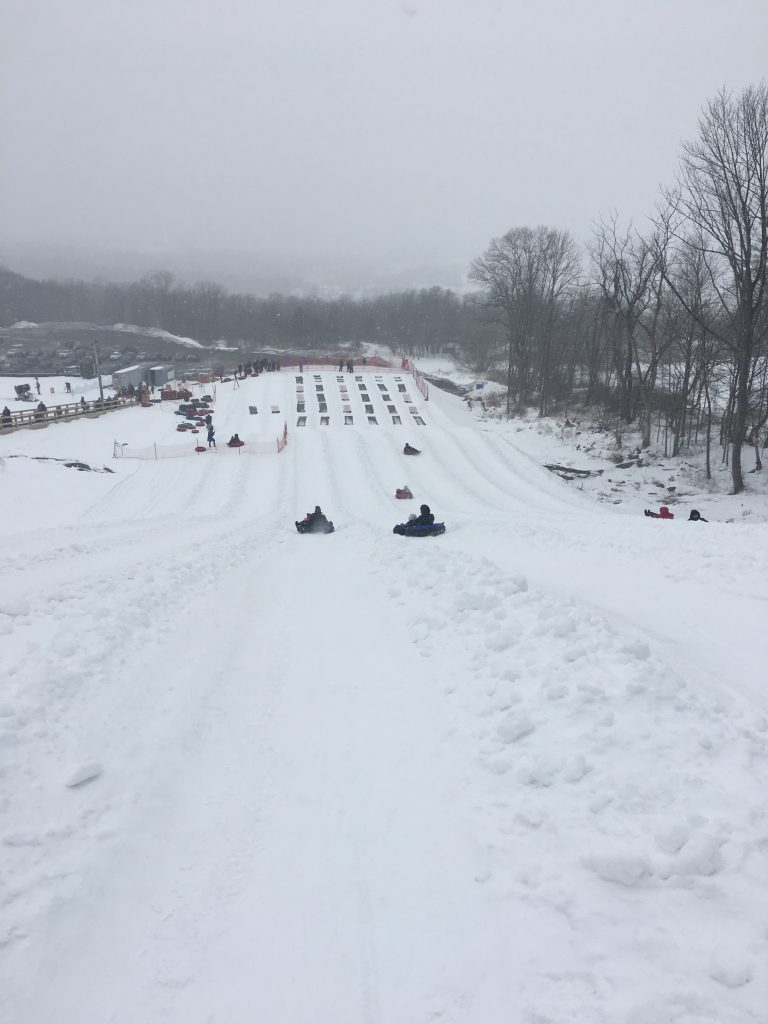 12. Tubing – Tubing is a fun activity for the entire family! We enjoyed tubing at Mount Peter, but several ski mountains offer tubing. Most places require you to reserve a time slot, so be sure to plan accordingly.
Activities that require more planning and require travel outside the Hudson Valley:
13. Ice Fishing – Ice fishing is a winter activity that requires a lot more planning and preparation. First, the ice needs to be four inches thick. Second, you need to get a fishing license. Then besides fishing poles, there is also special equipment like ice safety picks, ice cleats, a chisel, rescue rope and more. To find out more information and locations where ice fishing is allowed, check out the NYS DEC site.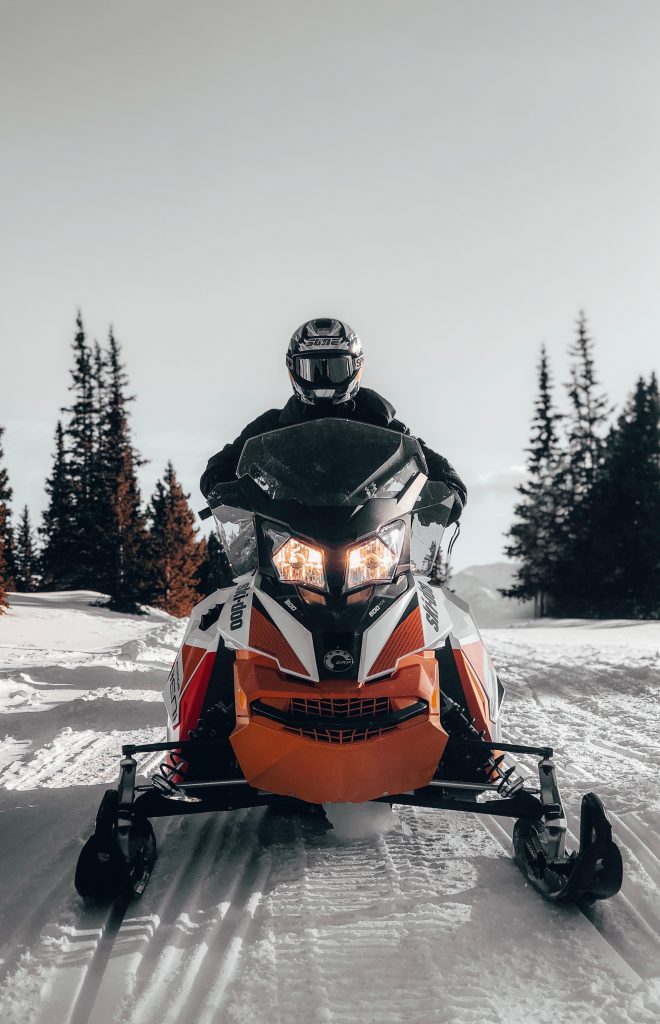 14. Snowmobiling – Snowmobiling trails abound in upstate New York. The Adirondacks have several different companies that rent snowmobiles and give tours.
15. Ride a bob sled – In Lake Placid, NY you can enjoy a bobsled experience. At the Olympic Sports Complex, a professional driver helps guide riders down the track at exhilarating speeds of up to 50-55 miles per hour. The ride is only about 40 seconds down 800 meters of the 1,500 meter track. Reservations are highly recommended.
16. Take a dog sled ride – Lake Placid also seems to be the only place in NY state where you can enjoy a dog sled ride. Weather permitting, Adirondack Wilderness Adventures and Thunder Mountain Dogsleds operate dog sled rides on Mirror Lake.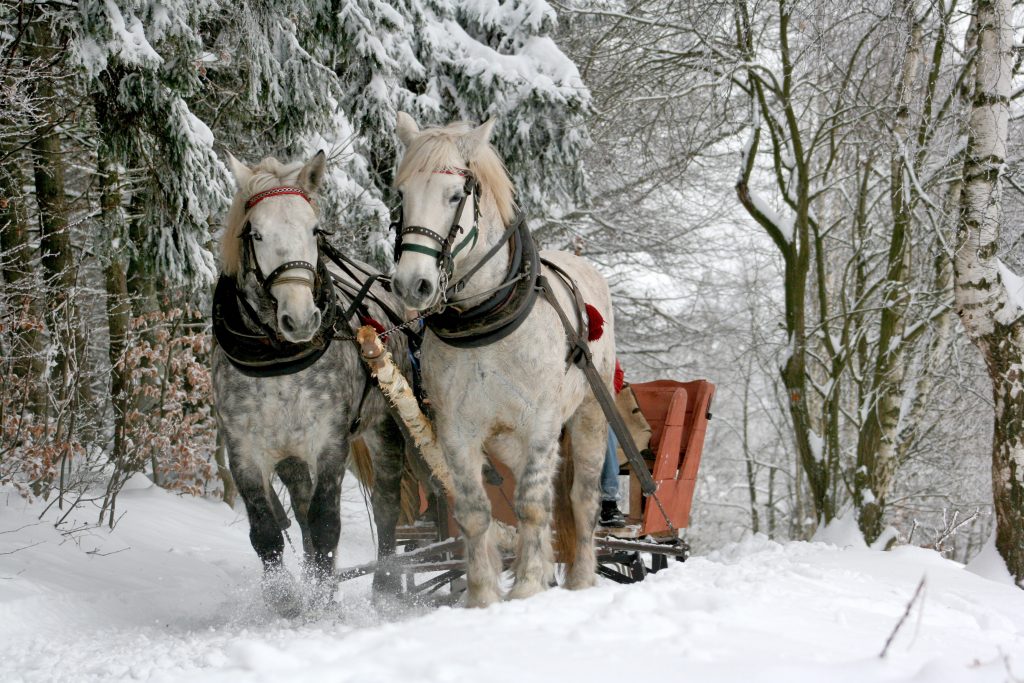 17. Horse drawn sleigh ride – The Adirondacks is the place for winter fun! Country Dreams Farm operates its sleigh rides in Lake Placid. Belgian Draft horses pull you in a sleigh through the woods and fields.