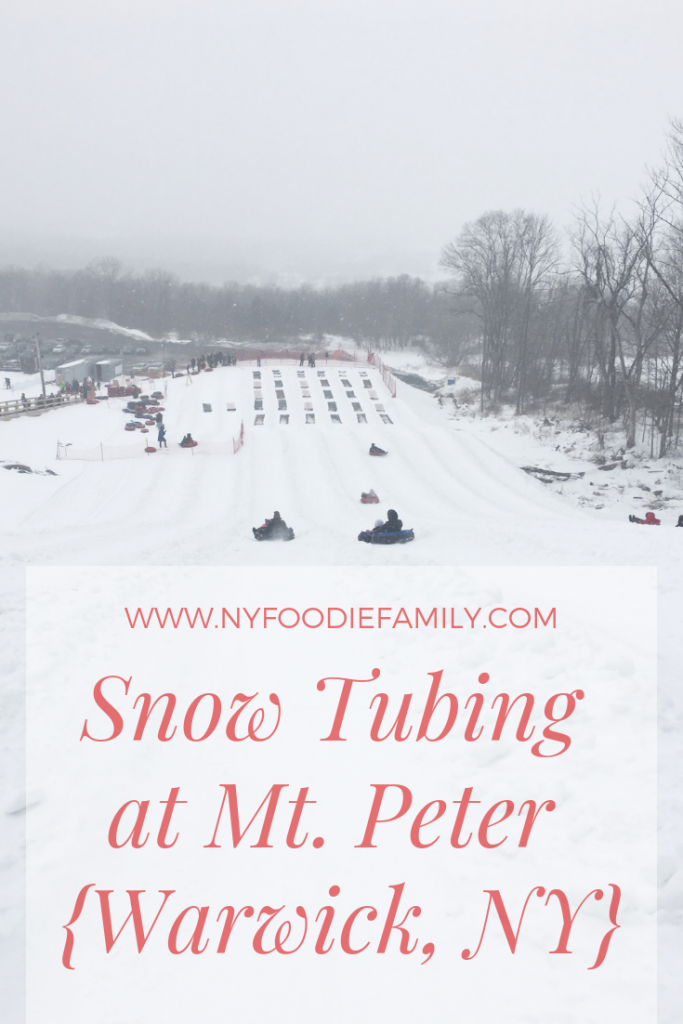 New York has finally gotten a substantial amount of snow! For those families, like ours, who don't ski, snow tubing is a fun winter family activity. We enjoyed our first snow tubing experience last year at Mt. Peter in Warwick, NY. Mt. Peter is a perfect for a day trip and only about an hour's drive from northern Westchester County.
Neither my husband nor I had been snow tubing before, so we weren't sure what to expect. We had made reservations for a 3-5 PM Saturday tubing session. (Reservations are highly recommended, as they have limited two hour sessions.) We arrived at Mt. Peter a little early to make sure we had time to get our snow gear on. The 1 -3 PM session was still taking place when we got to the snow tubing area so we got to watch others snow tube down the hill for a little bit.
Mt. Peter has six snow tube lanes that are 600 feet long. Once our time slot began we walked over to the attendant to get a tube. You can choose between a single or tandem (double) tube. You must be 42″ to ride in a single tube. If under 42″ you MUST ride in a tandem tube with an adult. Fortunately, both our kids were over 42″ so we got to enjoy both single and double rides.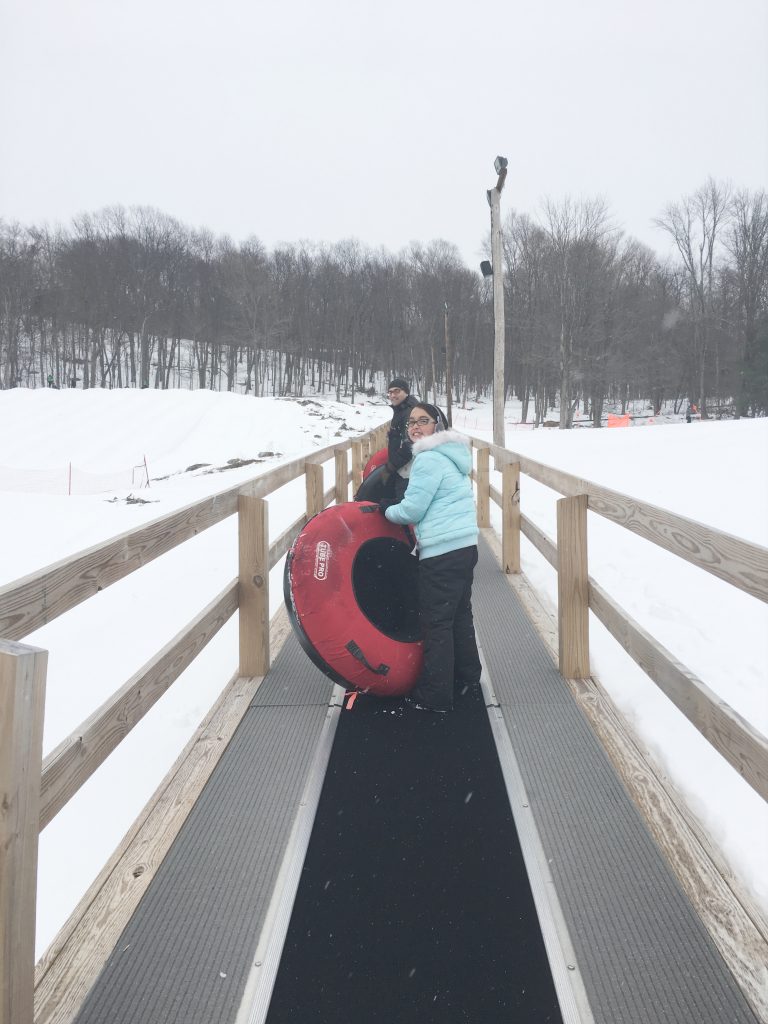 You carry your tube onto the carpet lift that takes you up to the top of the hill. There are attendants at both the top and bottom of the hill. They let you know when it is safe to start tubing. The speed of the runs vary, depending on the size of the person, as well as the snow conditions. I found that my tube kept slowing down and stopping near the bottom of the hill. I ended up trying my daughter's tube and went speeding down the hill, almost too fast for my liking! Over our two hour session we went down the hill at least 8 times, maybe even more. The lines at the top of the runs get backed up, but move fairly quickly.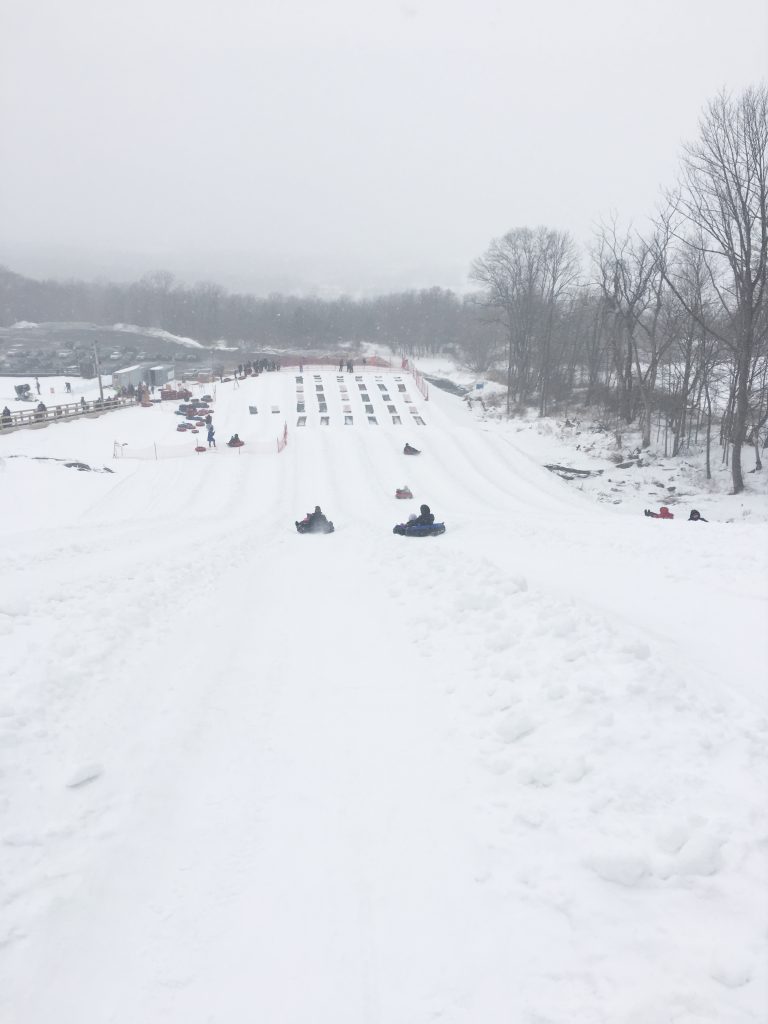 We had such a fun time snow tubing! This was a great way for us to enjoy some outdoor winter family fun. Food is available for purchase in the onsite cafeteria. However, the town of Warwick is a short drive away and has lots of restaurants where you can grab a late lunch or dinner after your snow tubing adventure!

The Details:
Mt. Peter
51 Old Mt. Peter Rd.
Warwick, NY 10990
(845) 986-4940

Sessions:
Wednesday – Sunday: 11 AM – 1 PM, 1 PM – 3 PM, or 3 PM – 5 PM
Friday and Saturday: additional 5-7 PM session

Rates:
$30 weekends/holidays
$24 non-holiday weekday

Tips:
*Make reservations to guarantee you get the date and time that you want.
*Dress warmly! Snow pants and waterproof gloves are highly recommended!
*Bring a signed and printed waiver with you to help speed up the checking in process.

*There is a Little Tikes tubing play area for children under 42″. As my children are older, we did not experience this area. For additional information, please check out the Mt. Peter site.