(Thank you Go Cooperstown for hosting NY Foodie Family!  As always, all opinions are our own.)
Cooperstown is a small village in central New York, most well-known for the National Baseball Hall of Fame.  After a recent visit to Cooperstown, we can tell you that there's a lot more to see and do after visiting the iconic museum.
Stay: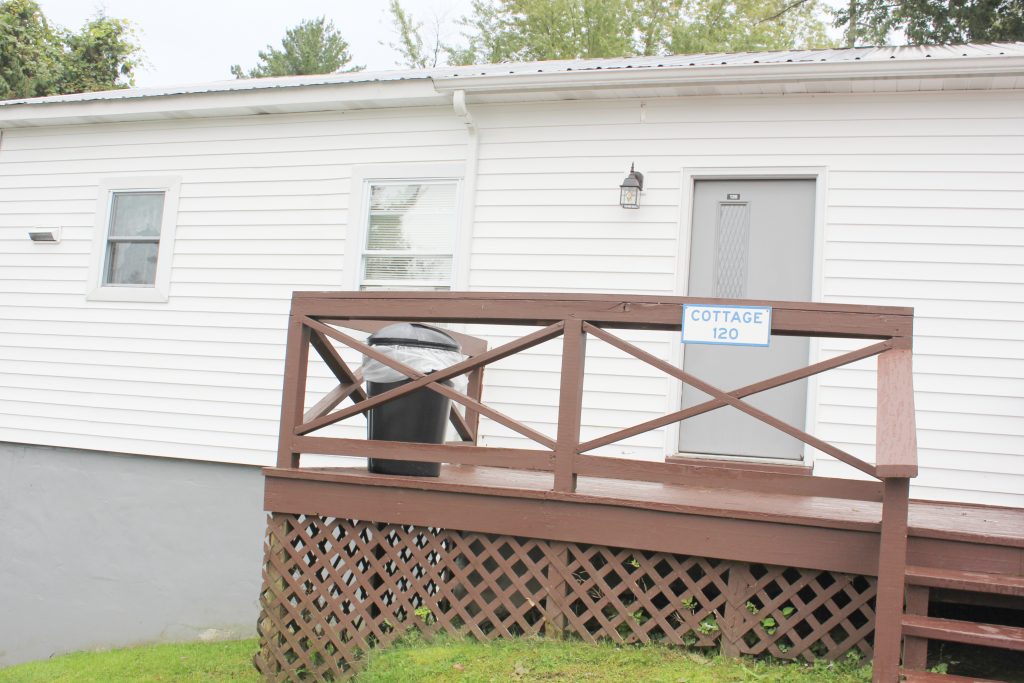 Lake 'N Pines Motel kindly hosted our two night stay in Cooperstown.  This motel offers a variety of accommodations from rooms with one double bed to rooms with two queen beds and even 2 bedroom mini suites.  We stayed in Cottage 120, a 2 bedroom suite that is adjacent to the game room.  The decor is cozy with a look and feel reminiscent of our college apartments.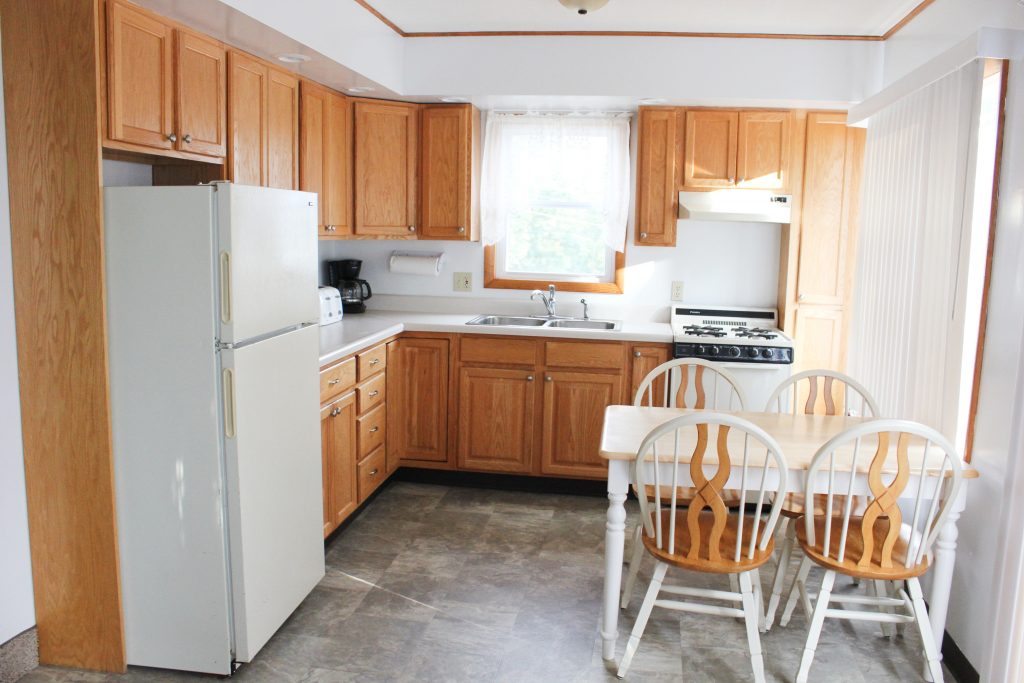 With a full kitchen and living room, there was plenty of space for the four of us.  For those staying in Cooperstown for more than a day or two, this suite is great to cook some meals, as dining out when traveling can get expensive.  The Motel has an indoor and an outdoor pool, sauna, hot tub, as well as a game room.  A complimentary Continental breakfast is served here.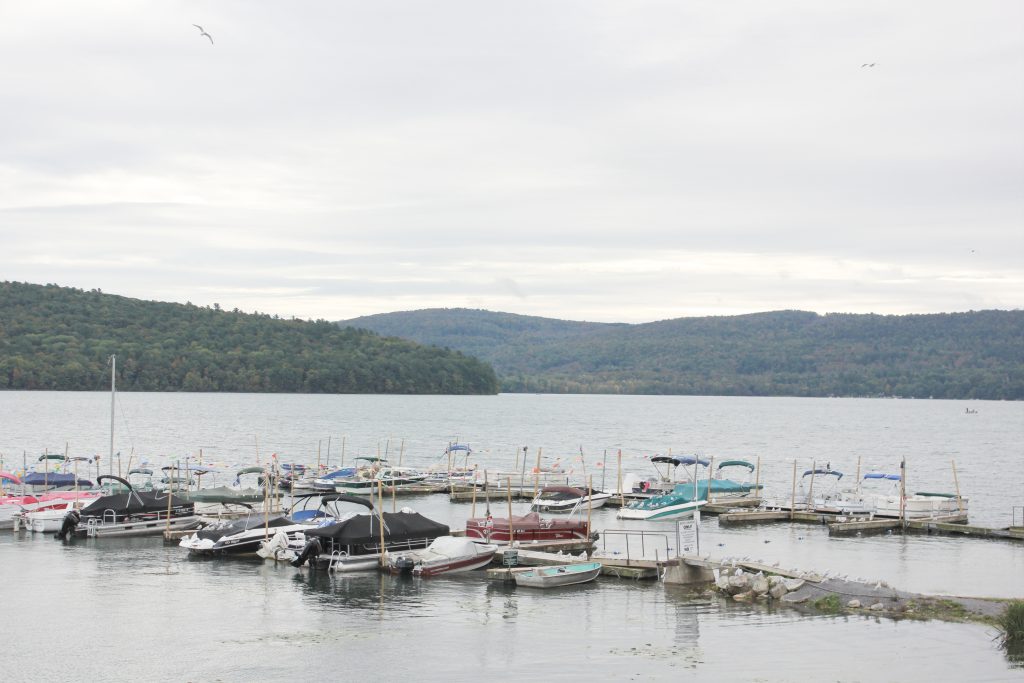 On nice days, you can eat outside with beautiful views of Lake Otsego.  The village of Cooperstown is a short, approximately, ten-minute drive.
The National Baseball Hall of Fame – People flock to Cooperstown from all over the world to visit the National Baseball Hall of Fame.  Even non-baseball fans will enjoy a visit to this museum.  Read about our visit to the Baseball Hall of Fame!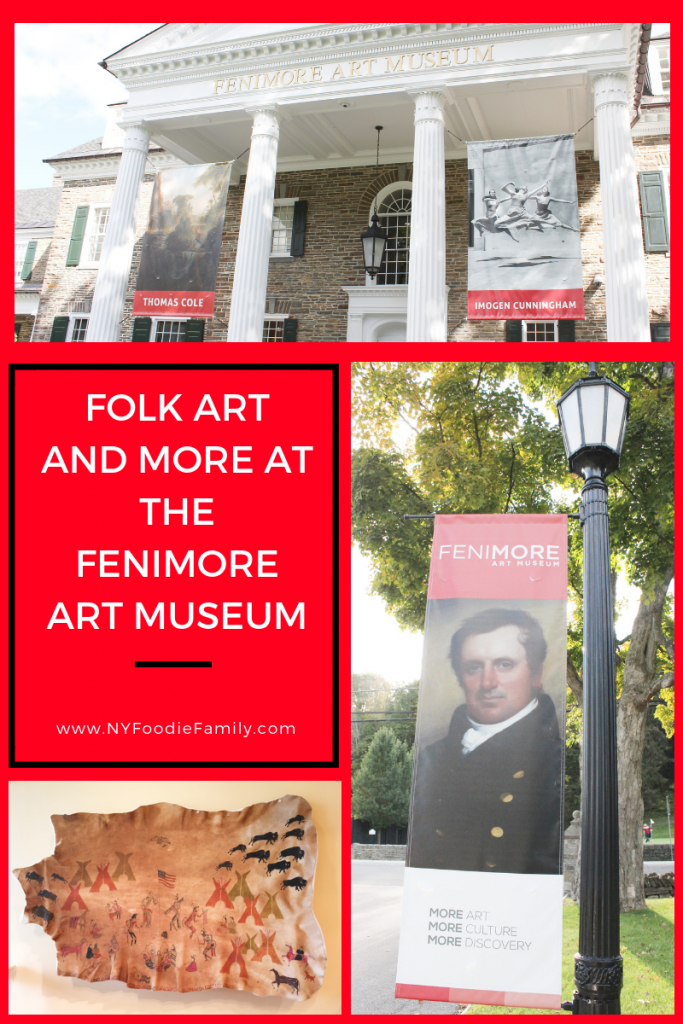 Fenimore Art Museum –  The Fenimore Art Museum is well-known for its collection of folk art and the Thaw Collection of American Indian Art.  Read more about our visit to this museum.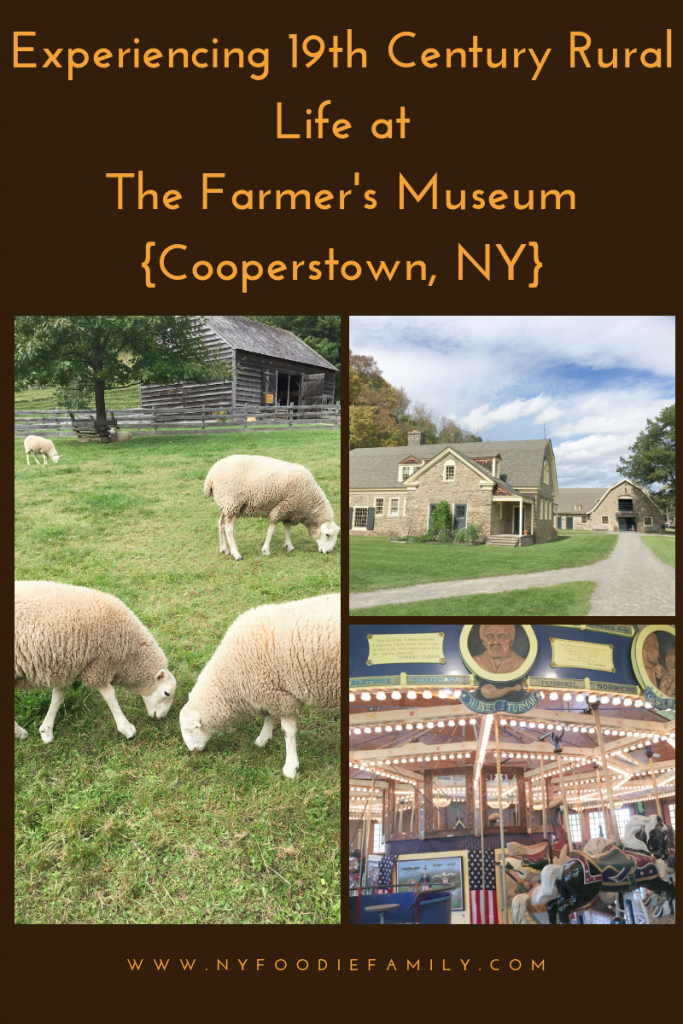 The Farmer's Museum – Across from the Fenimore Art Museum is The Farmer's Museum.  Step back in time to 19th century rural life where you can visit historic buildings, see demonstrations and speak with interpreters.  Taking a ride on the Empire State Carousel is a must! Read about our visit to this fun and educational family experience.
Fly Creek Cider Mill – Fly Creek Cider Mill is a short drive from Cooperstown.  Enjoy lots of tasty food and cider samples, eat a delicious meal at the Snack Barn and watch apple cider being made. That's just some of the fun you can have here.  Read about our tasty visit!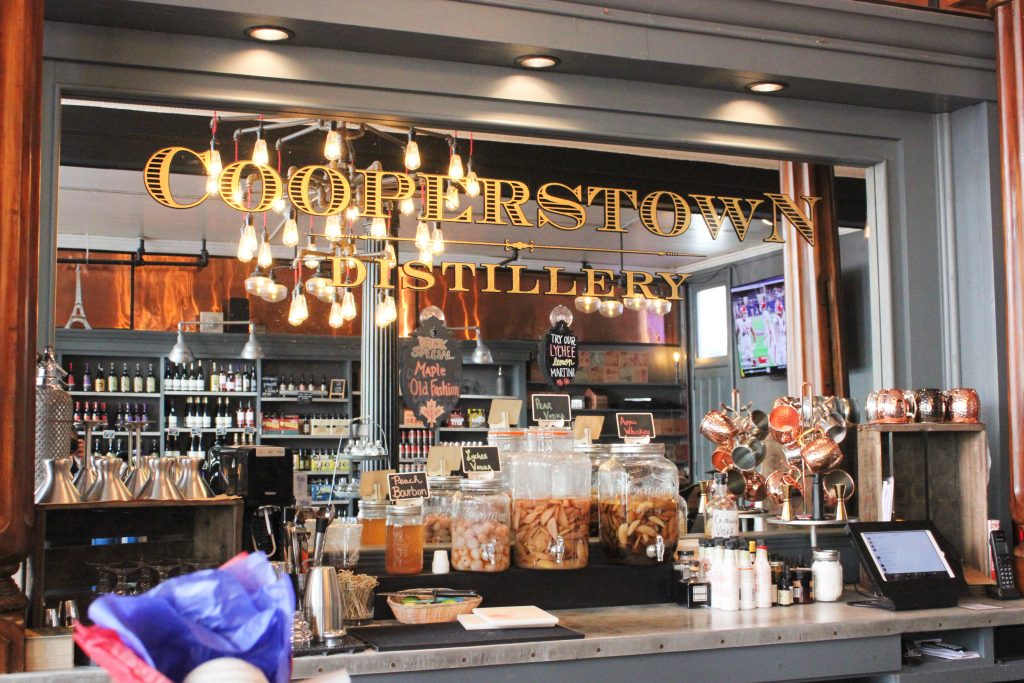 Cooperstown Beverage Exchange – Down the street from the National Baseball Hall of Fame is the Cooperstown Beverage Exchange.  This space, owned and operated by the Cooperstown Distillery, is both a tasting room and retail space.  You can sample and purchase their spirits, including vodka, bourbon, whiskey and gin.  You can purchase full drinks or cocktails to enjoy in the sitting area that they have.  In the evening, the space turns into a bar/cocktail lounge, with live music on many nights.
Eat: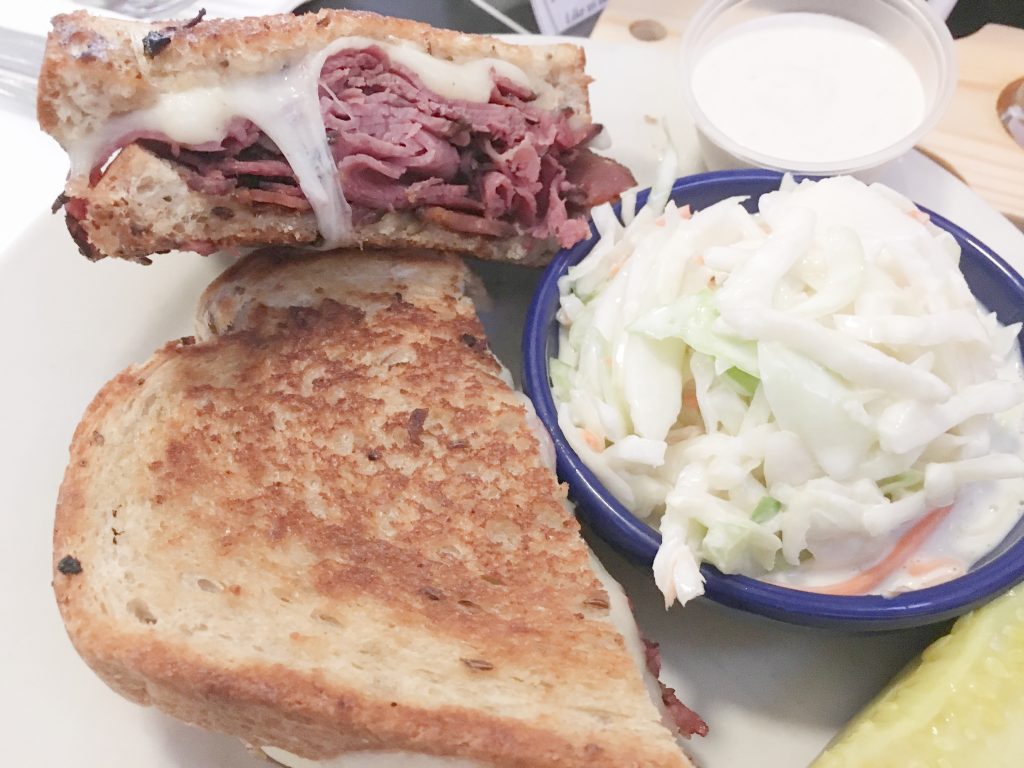 Doubleday Cafe – We asked an employee at the National Baseball Hall of Fame where he recommended we get lunch.  For a sit-down lunch, he recommended the Doubleday Cafe.  This cafe is a short walk from the Hall of Fame.  It was packed during our visit and rightly so.  The cafe offers a variety of soups, burgers, sandwiches and more.  They also have daily lunch specials – two of which we ordered including the Grilled Pastrami, Bacon & Provolone on Rye (pictured above) and the "Cafe" Burger with caramelized onions, blue cheese and bacon.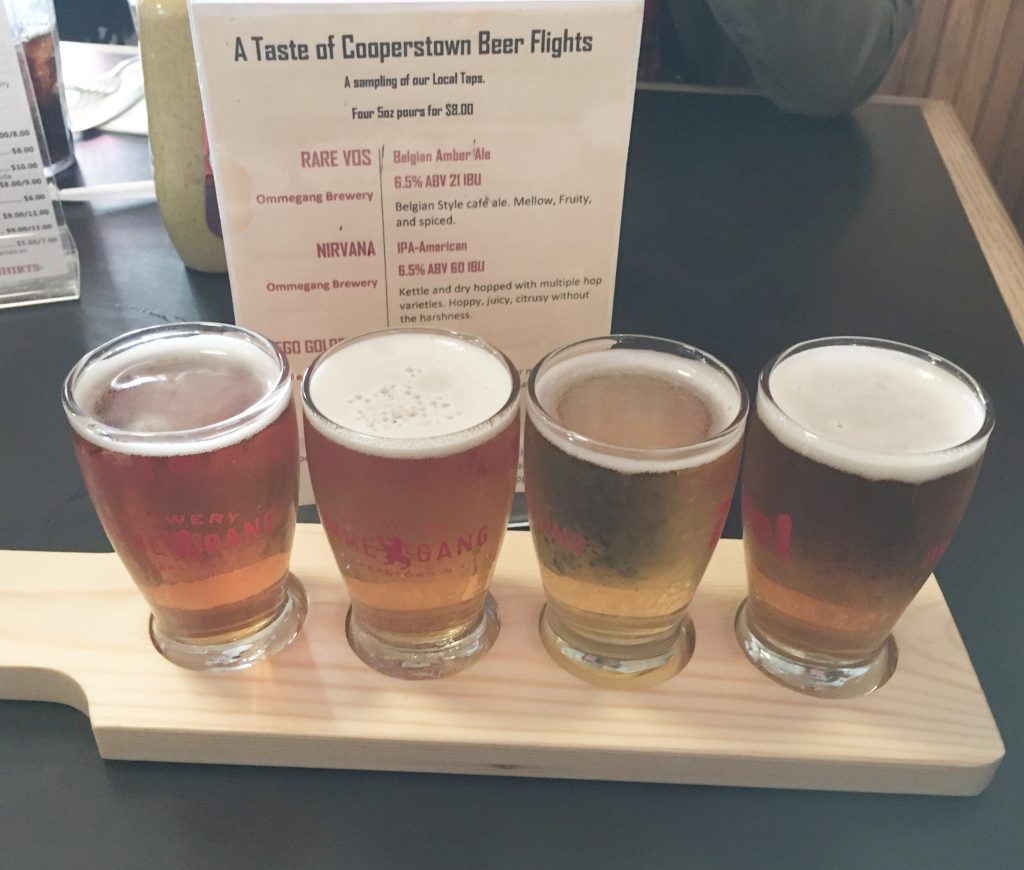 My husband was even able to enjoy "A Taste of Cooperstown Beer Flight" with his lunch here!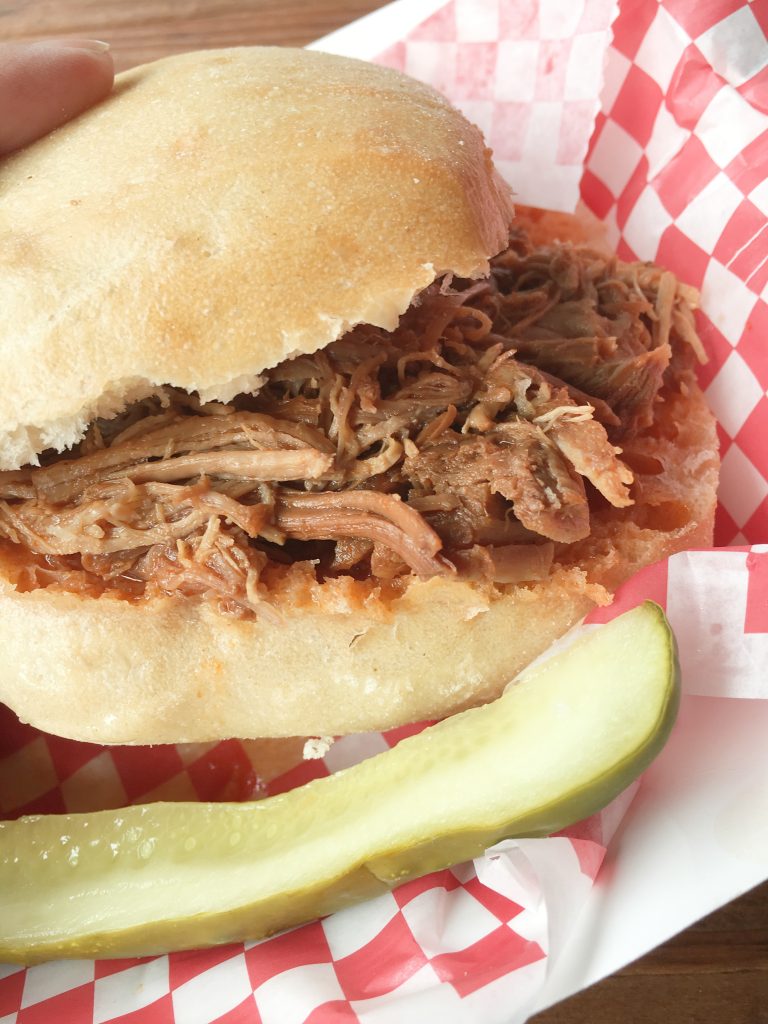 Fly Creek Cider Mill – If you plan to visit Fly Creek Cider Mill, which I recommend, make sure you eat lunch or an early dinner at the Snack Barn Restaurant.  They have a variety of value combo meals that include chips, beverage and a slice of pie.  Everything we ate here was delicious!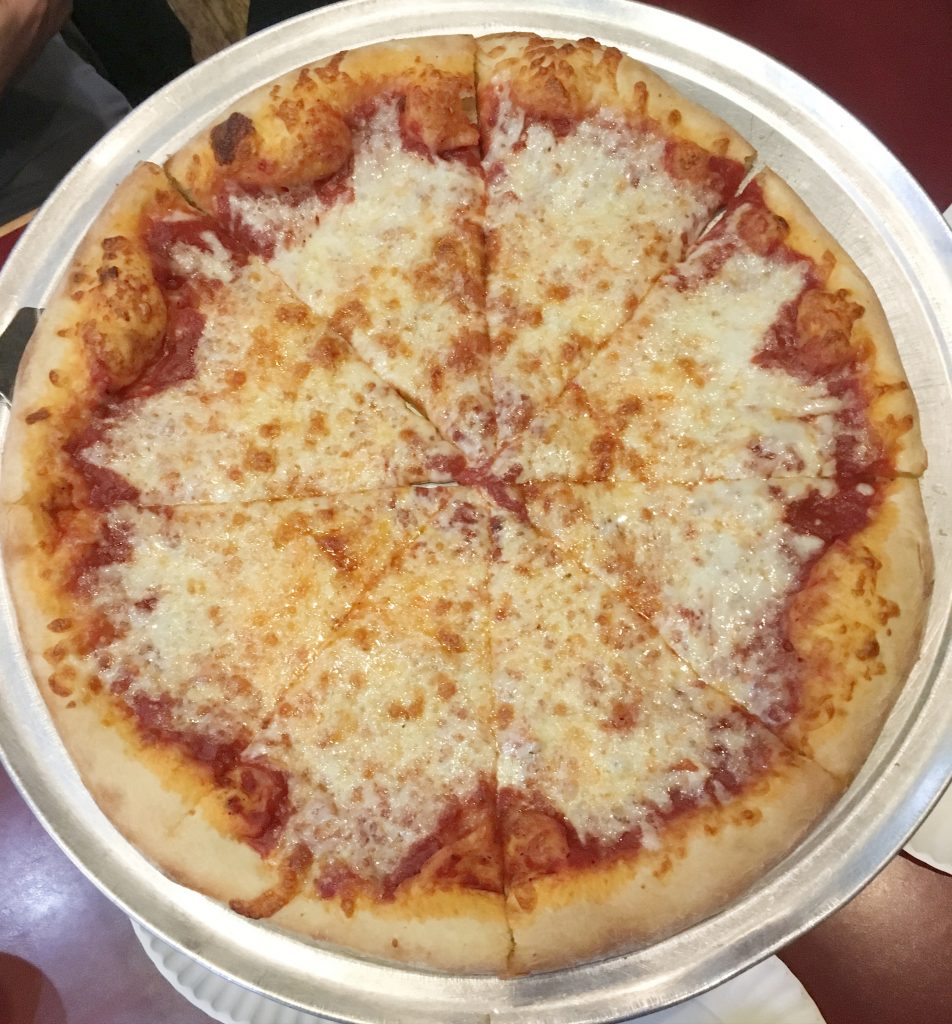 New York Pizzeria – We have plenty of amazing pizza places near us in Westchester County and all of the ones in NYC.  So, we had high expectations going into a place called New York Pizzeria.  We weren't wowed by the pizza but it was decent.  The restaurant has plenty of seating, including an upstairs dining area.  They serve a variety of Italian dishes including different kinds of pasta, chicken and eggplant parmigiana, appetizers, salads and more.
As you can see, there's lots to see, do, and eat in Cooperstown!  The village is about a 3 hour drive from Northern Westchester County, making it a perfect weekend getaway!