When you are visiting Cooperstown, NY, you must take the short 15-minute drive to the Fly Creek Cider Mill.  The mill was established in 1856 and is currently owned and run by the Michaels family.
I recommend arriving to Fly Creek Cider Mill early, especially in the autumn peak season.  You might want to first visit the Mill Store Marketplace.  Depending on the time of day and season of your visit, you may be waiting on line to enter the store.  There's a good reason for this: they want your in-store experience to be a good one and limiting the number of guests inside minimizes crowding. Rest assured, though, the line moves quickly and cider samples and fun facts entertain you while you wait.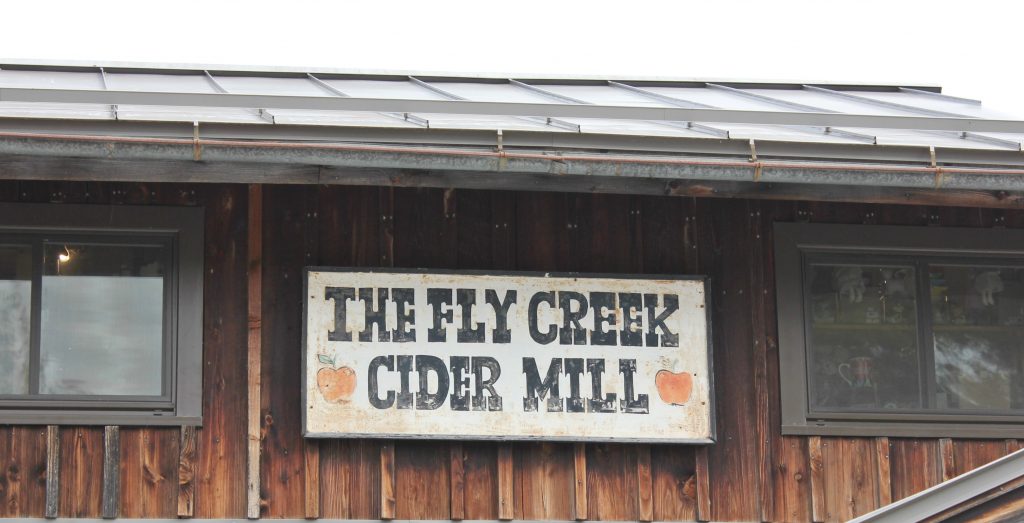 The Marketplace is a foodie's dream.  There are over 40 different samples that you can try from salsas and dips to doughnuts and cheese.  The apple room is stocked with up to 12 different varieties of apples that you can sample.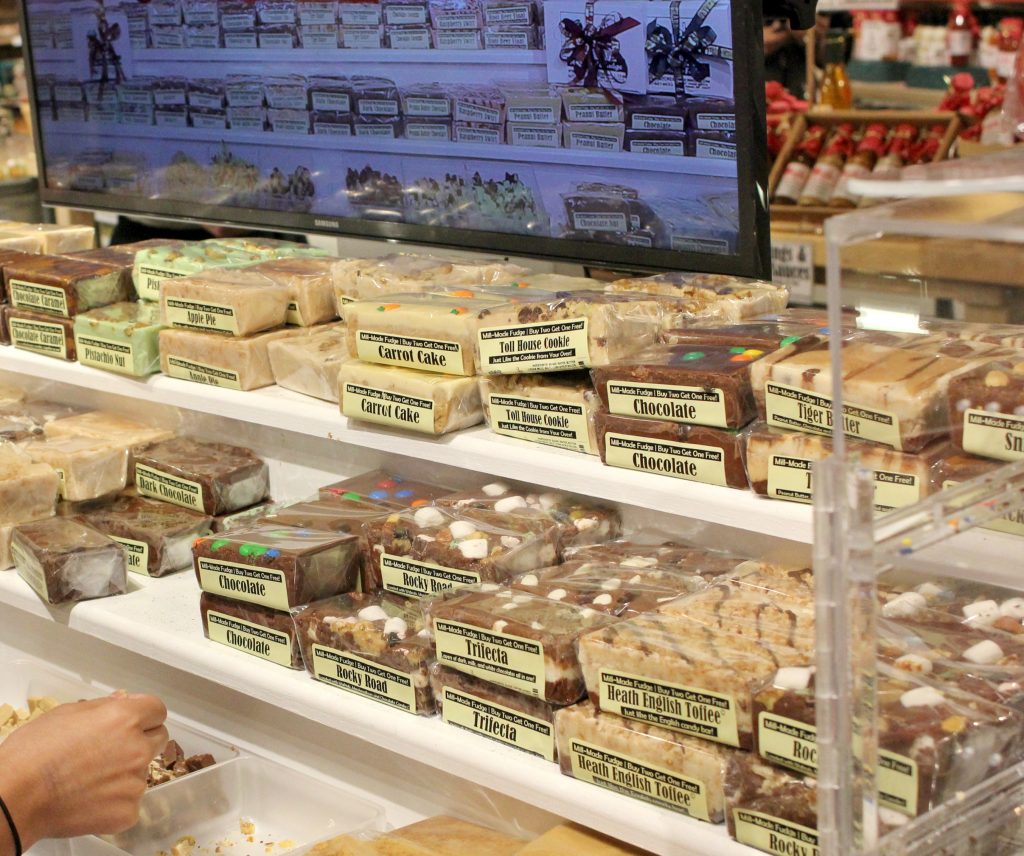 The kids especially loved sampling the many different types of fudge they make including Rocky Road, Carrot Cake, Toll House Cookie and more.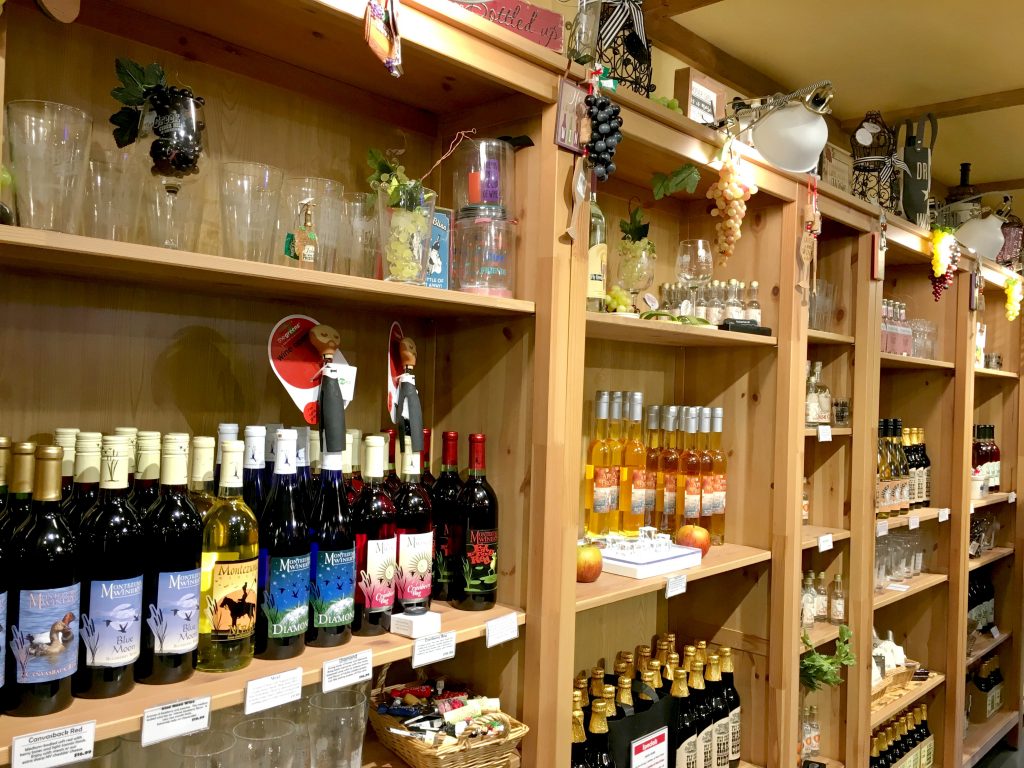 Fly Creek Cider Mill is a licensed New York State Farm Winery and bottles apple wines and hard ciders.  Samples of their wines and ciders are available in the marketplace.  I am a big fan of hard ciders and enjoyed both their Original and Apple-Raspberry varieties.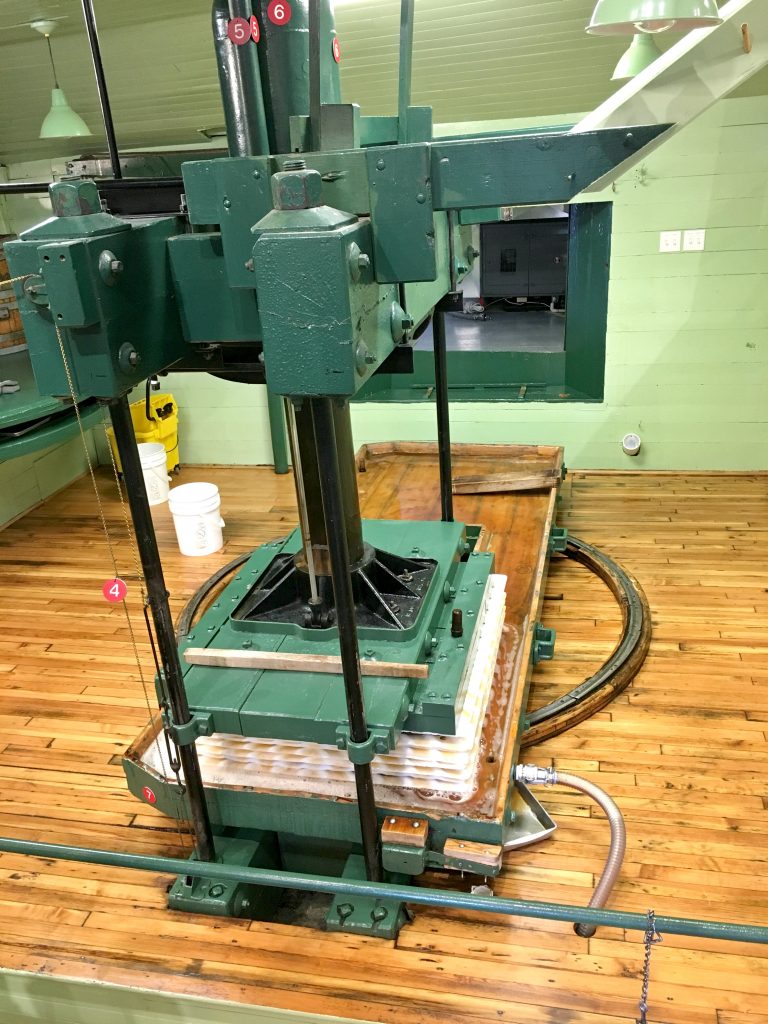 As you make your way through the Cider Mill you get to see the apple cider production up close on the second floor.  Apple pressing only takes place on weekends and the frequency of pressing is based on apple cider sales.  Over 20,000 gallons of cider are made each fall!  While we were visiting, the apples were in the process of being pressed and the juice collected. A gift shop that sells all kinds of items from mugs and decorative items to soaps, dishes and more is also on the top floor of the marketplace.  They have a large Christmas ornament selection as well.  If you run out of your favorite Fly Creek Cider Mill snacks and condiments after you return home, they have an online store where you can purchase more.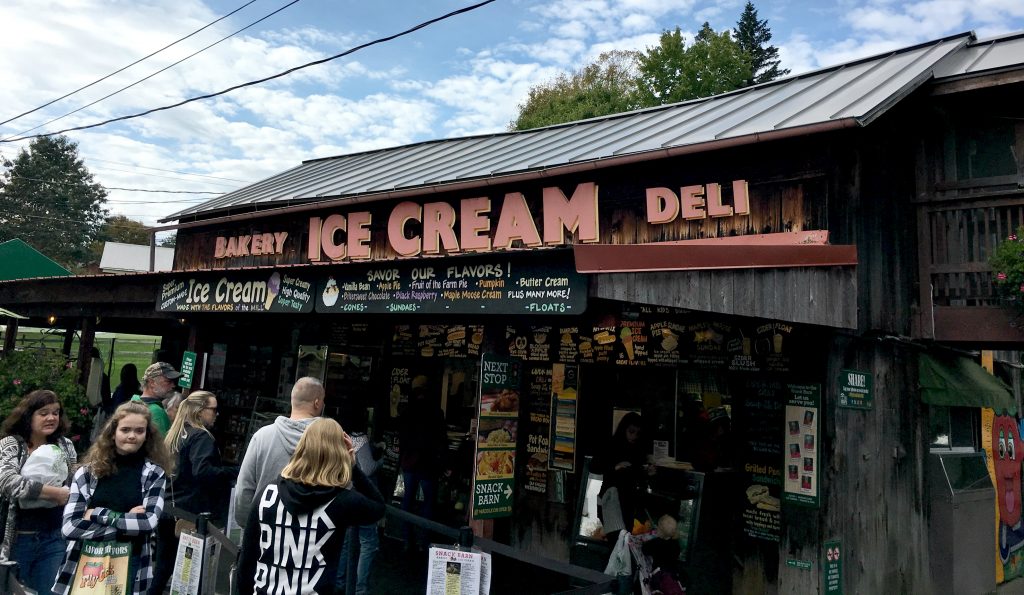 Make sure you leave room after all that sampling for lunch or an early dinner at the Snack Barn.  There are so many tasty meal and treat options available.  Our family enjoyed a late lunch and split the Pot Roast Sandwich ($13.99) and BBQ Pork Sandwich ($12.99) Value Combo Meal.  Both of these sandwiches were delicious and I highly recommend.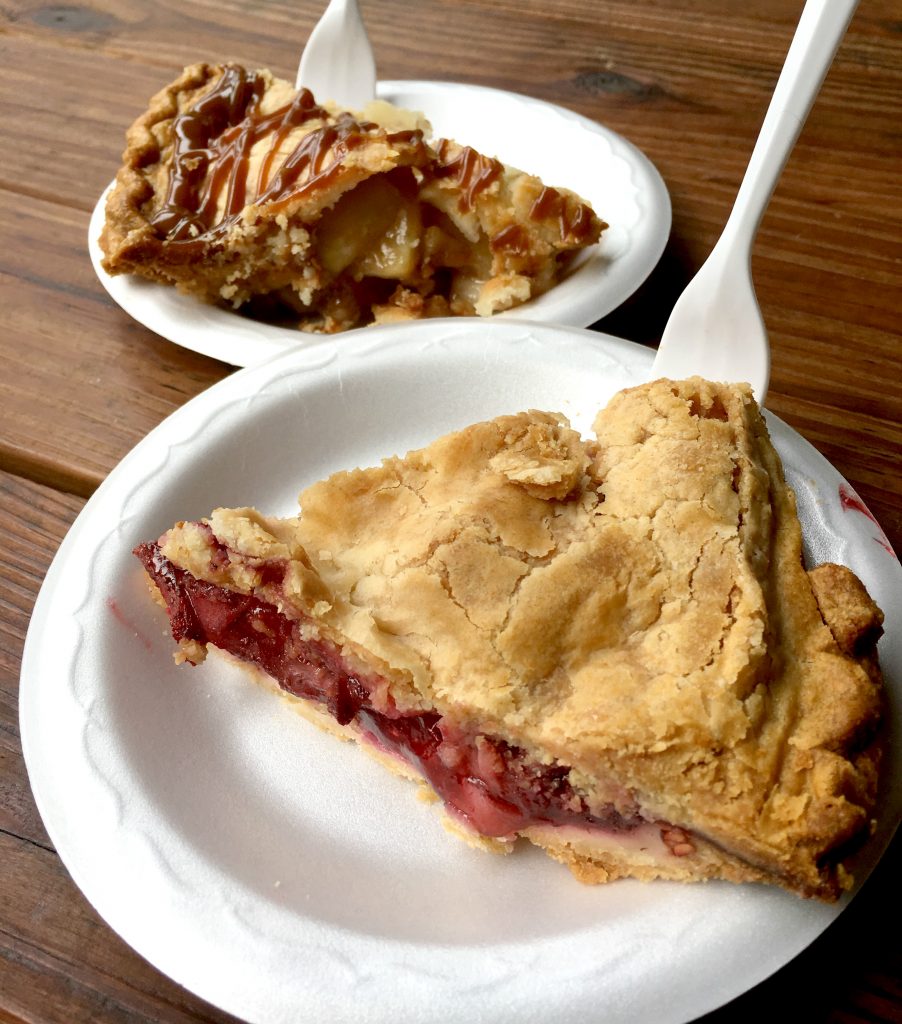 Each value meal comes with kettle-cooked chips, a beverage and a full-sized slice of pie.  We opted for the Apple Caramel Nut and Fruits of the Farm pie.  I'm not a big pie eater and I was devouring these!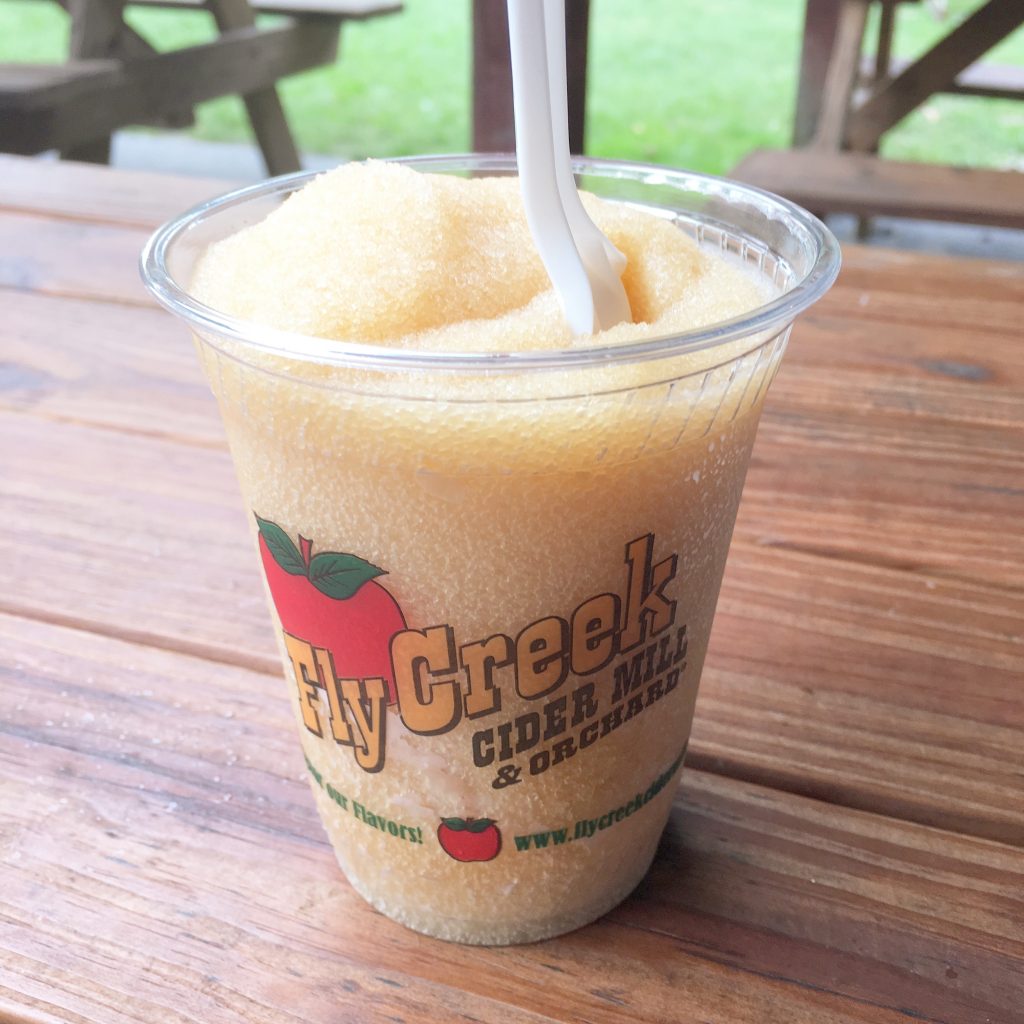 We opted to upgrade our soft drink to a cider slush with one of our meals.  I had never seen or heard of a cider slush until our visit.  It was so good and I highly recommend.  It was sweet and refreshing, a perfect fall treat!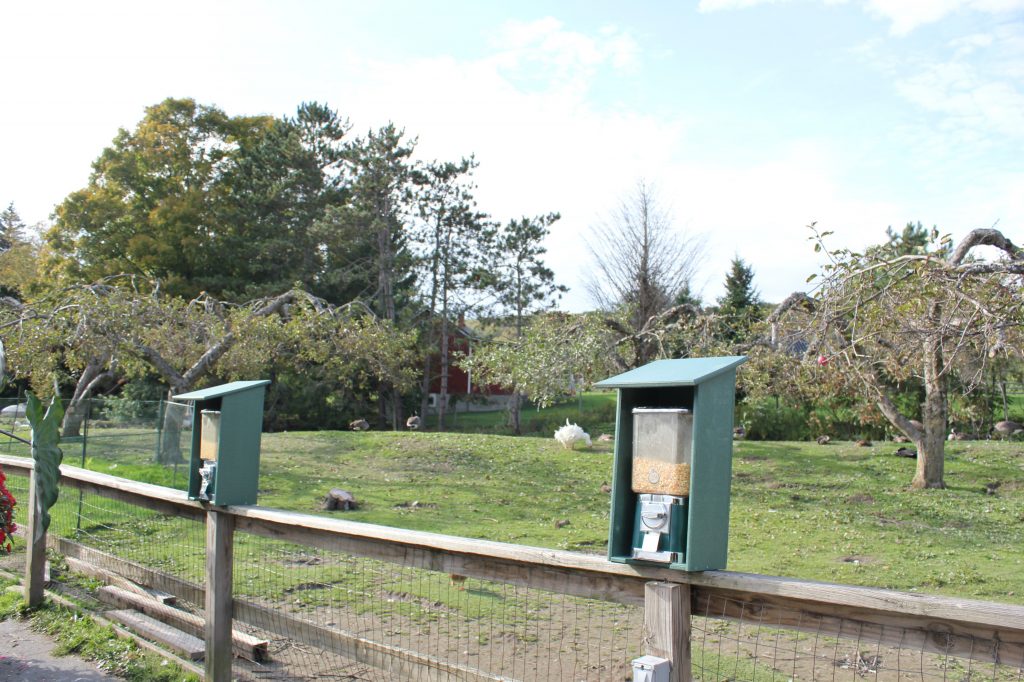 We enjoyed some live music while eating our lunch then we walked around the rest of the property.  Behind the mill is Millpond, home to lots of swans.  There are feed stands where you can purchase food for the swans and ducks.  Next to the Snack Barn is Tractor Land, a play area for younger kids.  For $1 you can purchase a rubber duck and participate in duck races.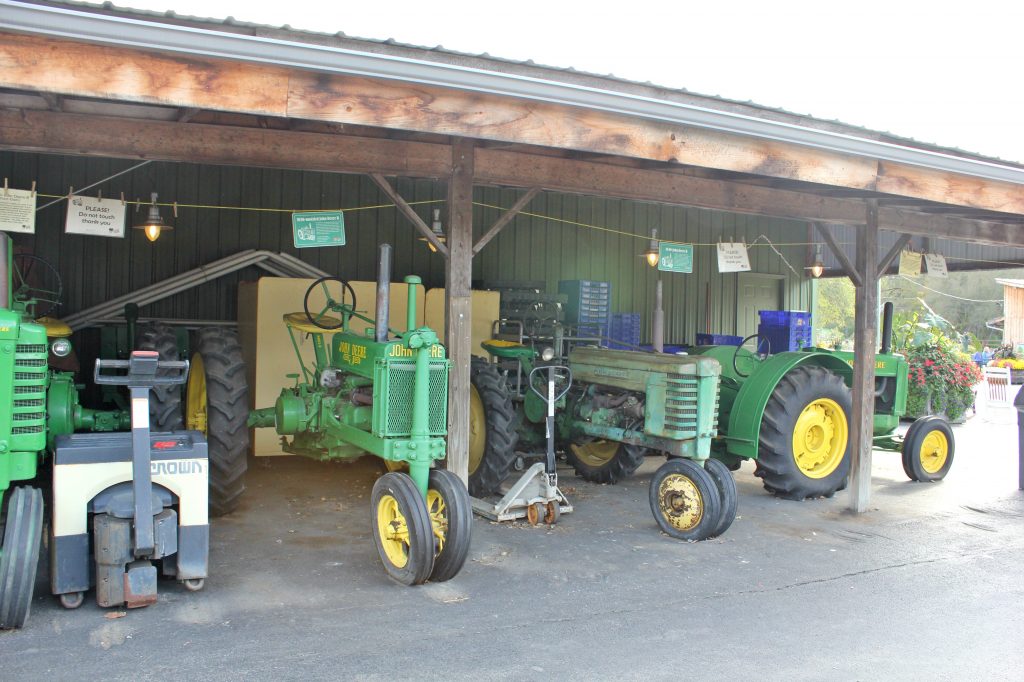 A large collection of John Deere tractors and vintage equipment is on display throughout the property.  Make sure you take the short trip to Fly Creek Cider Mill when visiting Cooperstown, NY.  You are in for a tasty good time!
The Details:
Fly Creek Cider Mill
288 Goose Street
Fly Creek, NY 13337
(607) 547-9692
website
Hours: 9 AM – 6 PM every day
Parking:  Plenty of free parking is available in the lot across the street from the Mill
Tips:
*Tour the Cider Mill and visit the marketplace first.  When we visited, we received a coupon for the Snack Barn, but we had already eaten.
*Check the Fly Creek Cider Mill website before you visit for additional coupons.
*Arrive early!  We arrived around 1:30 PM and it was super crowded.  We waited on line to enter the mill and marketplace for about 10 minutes.
*We spent about 2 hours during our visit here, including eating a late lunch.