Happy Friday!  I skipped last week's Five on Friday, since I was visiting with family.  I hope you had a very Happy Thanksgiving and have recuperated from turkey overload.  I spent Thanksgiving in Maryland visiting my sister and her family for the holiday.  While there we got to celebrate my niece's 5th birthday too, which was fun.  I can't believe that today is the first day of December!  I feel like it's going to be crazy from now until the end of the month!  Thanksgiving weekend my husband put the outdoor Christmas lights up and we put up and decorated our tree.  This weekend we have a fun trip planned to New York City.  Here are five from this week: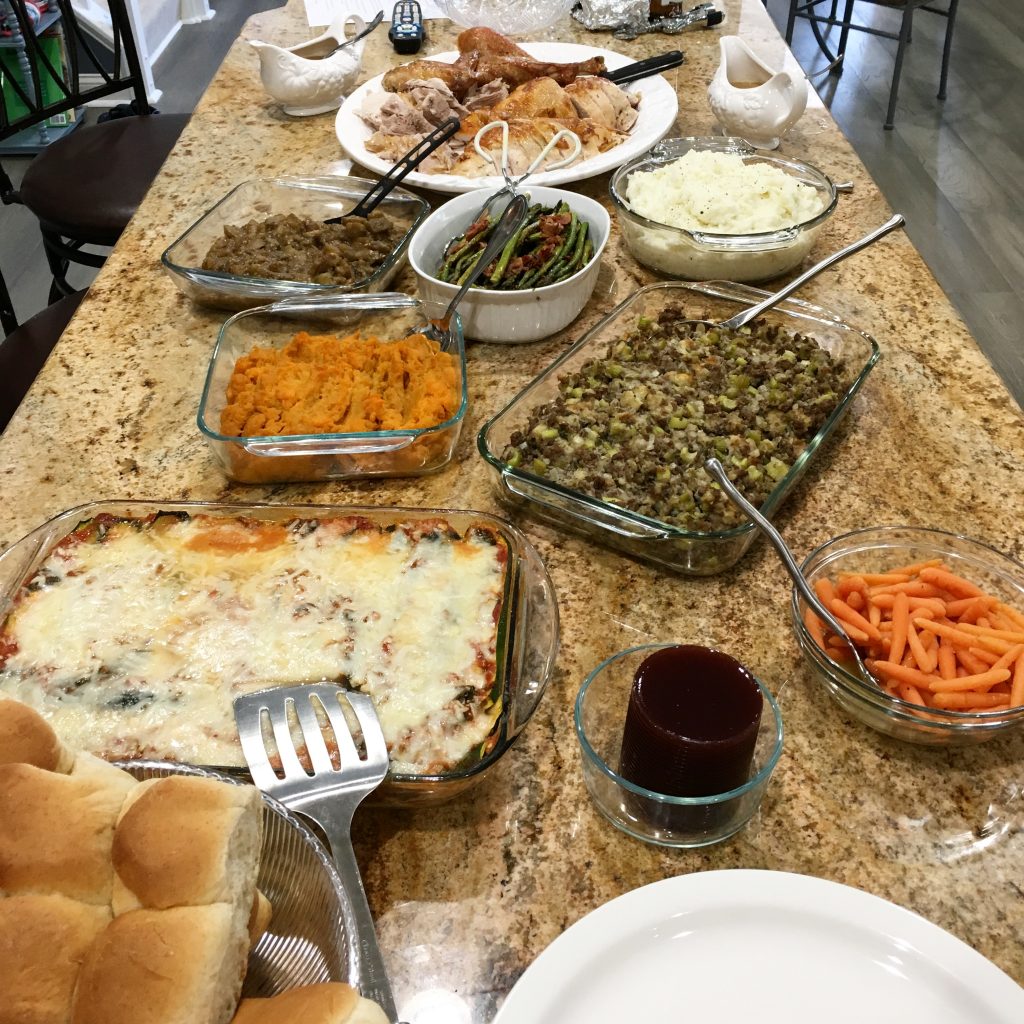 Thanksgiving – A belated picture of our Thanksgiving feast.  The only downside of not hosting is that we don't have the leftovers!  Luckily, I save my free Shoprite turkey and cook it for Christmas dinner.  So, we will have to wait until then.
Christmas Card – Our card has been ordered!  Last year we scheduled time to take a nice family picture.  Yeah, that was not happening this year!  We chose a collage card from Snapfish and filled it with different pictures from throughout the year.  Of course, it was only after the card was designed and perfected did I realize that each card was $1.70!! Luckily, I took advantage of their Cyber Monday deal.  But, it was a little more than we were expecting to pay.  They should be arriving any day and I will hopefully have them addressed and mailed out sometime next week.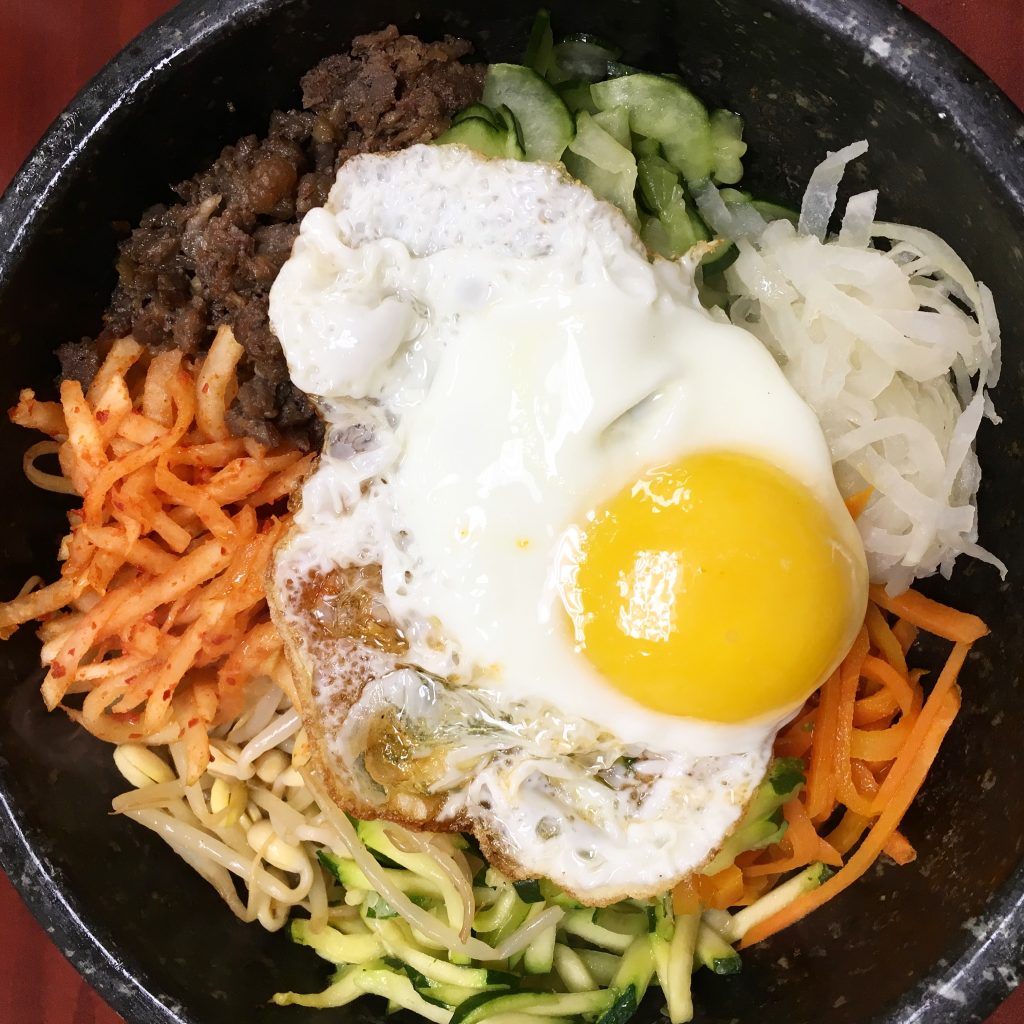 Eating – As if the Thanksgiving feast wasn't enough, we have a tradition of going out for Korean food the night before Thanksgiving.  I always order bibimbap, my favorite Korean dish.  Between sharing this with my daughter, plus the mandu (dumplings) and kimbap (Korean sushi rolls), I was stuffed.
Reading – I finished Little Fires Everywhere by Celeste Ng this week.  This was a really good book, but it took me awhile to read it.  It started slow, but picked up near the end.  I have just started reading Before We Were Yours.  I'm thinking I should have picked a lighter read after Little Fires Everywhere, and may be having book regret.  But, we shall see.
Watching – I haven't had much time to watch anything this week.  My husband and I watched a couple of episodes of the newest season of the Great British Baking Show on Netflix.  I'm several weeks behind on This Is Us and Scandal.  We really don't watch that much television and are looking into cutting our cable…..again.  Between Netflix, Amazon Prime and cable, there is just way too many choices and not enough time.  We had previously cut cable a couple of years ago.  However, now that my kids are getting older and we are leaving them home alone at times, we want the house phone.  Can you believe that it's cheaper to have a bundle with internet, cable and phone over just internet and phone?!!
Monday I wrote about Escape the Mystery Room, a great family date night.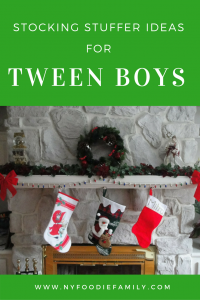 Tuesday I shared Stocking Stuffer Ideas for Tween Boys.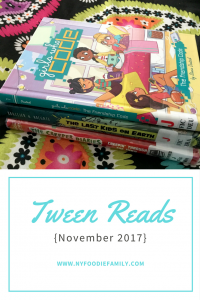 Wednesday I shared the November reads of my two tweens.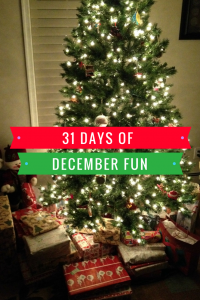 Thursday I posted 31 Days of December Fun, a calendar of fun things to do this month.