Happy Friday.  As I'm writing this post on Thursday evening, I'm wondering if the kids will have a delay tomorrow. We got blasted with at least a foot of snow from storm Niko yesterday…..but we survived!  I made cinnamon buns in the morning and prepped the slow cooker with beef stew for dinner.  It was nice to have a lazy day of reading, movie watching and blogging!  This weekend is busy with a hockey game and supper club!  Here's a look at five from this week: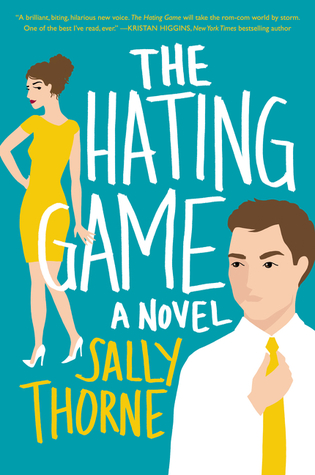 1.Reading – During yesterday's storm I finished reading Small Great Things.  Jodi Picoult has always been one of my favorite authors and this book proved once again why.  I'm very excited to hear that it's being made into a movie starring Viola Davis and Julia Roberts!  I just started reading The Hating Game by Sally Thorne.  Very different from Small Great Things!  But after reading that one, a light, fluffy romance is probably good!
2. Watching – The kids and I watched Amazonia last weekend. Yesterday, they watched Suicide Squad.  My son has been wanting to watch this movie forever, and it finally came in from the library (where we get most of our movies from!).  I tried watching it but it was so not my thing.  Normally, my husband screens all the Marvel PG-13 movies that my son loves before watching.  But since he was working from home yesterday, he gave the green light for my son to watch it. Umm, from the scenes that I saw, he probably shouldn't have……bad parents award over here!
3. Eating – All the bad for you (but really good!) things!  If you follow me on Instagram, you know I made these Cake Mix cookies, then my mom dropped off some of her amazing homemade coffee cake on Sunday and then I made cinnamon buns (not homemade!) for breakfast yesterday!  So, lots of yummy treats this week!
4. Family Fun – Last weekend we went to a Westchester Knicks game.  They are a local NBA D-League team, which is the official minor league of the NBA.  This was my son's Family Winter Bucket List item.  It was our first time seeing a basketball game and was a lot of fun!
5.  Me Time – Knowing Wednesday that we were in for a big snow storm, I decided to do something I normally never do on a weekday…..me time!  I went out to a local coffee shop for a latte and some quiet reading time!  It got me prepped for a full day of being snowed in with the kids!
ICYMI this week on the blog:


Monday I shared our weekly meal plan.


Wednesday I reviewed the family movie Amazonia.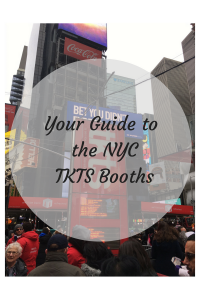 Thursday I posted a Guide to the NYC TKTS Booth.
Linking up with Tif, Andrea and April!  Have a great weekend!