Happy Monday!  I hope everyone had a Happy Easter.  Yesterday we hosted both sides of the family and had a joint Easter/11th birthday celebration for our daughter.  It was a great day with family and delicious food!  The kids are enjoying one more day off of school.  I enjoyed a week of not having to wake up at 6 AM and being on a schedule.  However, I'm ready for them to go back! LOL!!  Monday means that it's time for another weekly meal plan.  If you are looking for some dinner time inspiration, my weekly meal plan is the place for you.  Each week I showcase what was on my previous week's meal plan, with pictures, recipe links and most importantly, my family's review of each dish.  There are so many food blogs, cookbooks and recipes out there and I am always on the lookout for new family-friendly recipes that are quick and easy!  If you are new to meal planning, read more about how I make my weekly meal plan.
Here is a look at what was on our menu this past week:
Saturday:  We were up in Poughkeepsie for the day and had a late lunch.  We got home and weren't super hungry for dinner.  The kids just had a yogurt and I had some leftovers at 9 PM!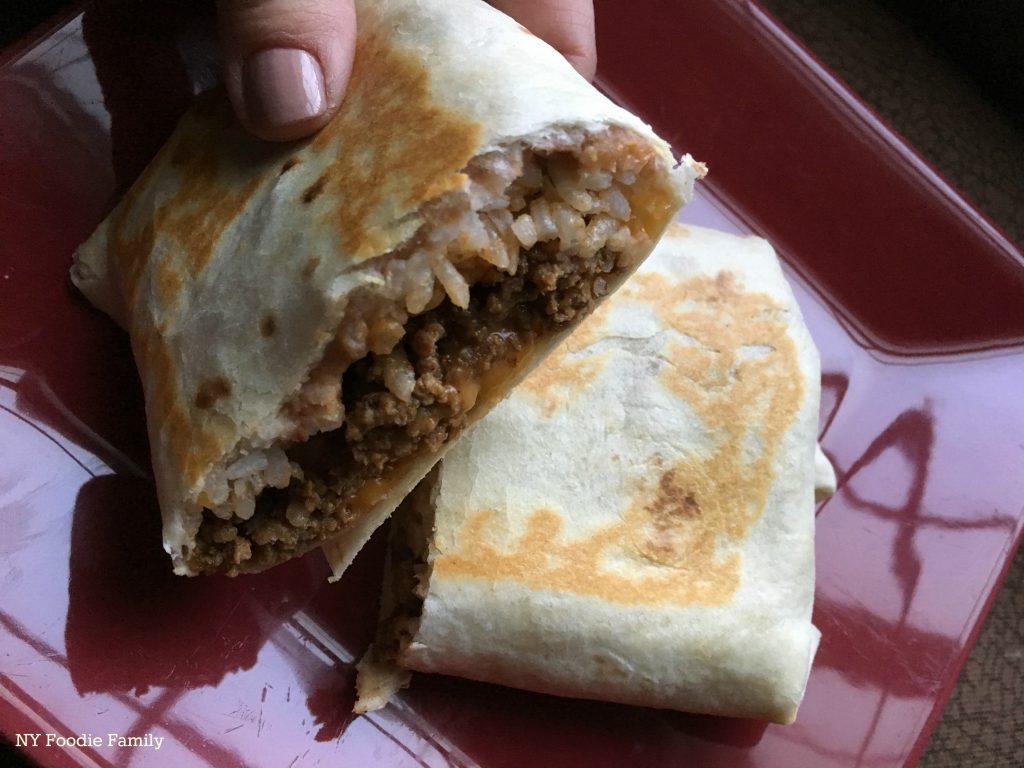 Sunday:  We had beef burritos.  Nothing fancy, just refried beans, taco seasoned ground beef, rice and cheese in a tortilla.  I didn't have sour cream, so we ate these with just salsa.  We were outside most of the day doing yard work.  I was just happy we were able to find enough ingredients at home to make something for dinner!!
Monday:  We were supposed to go to my husband's family Passover Seder.  However, our son ended up with a stomach bug.  I stayed home with him while my husband and daughter went to the Seder.  My son had some soup for dinner and I ended up eating leftovers.  I of course requested that my husband bring me home some Matzoh Ball Soup!  They did even better by bringing us back soup and a container full of desserts!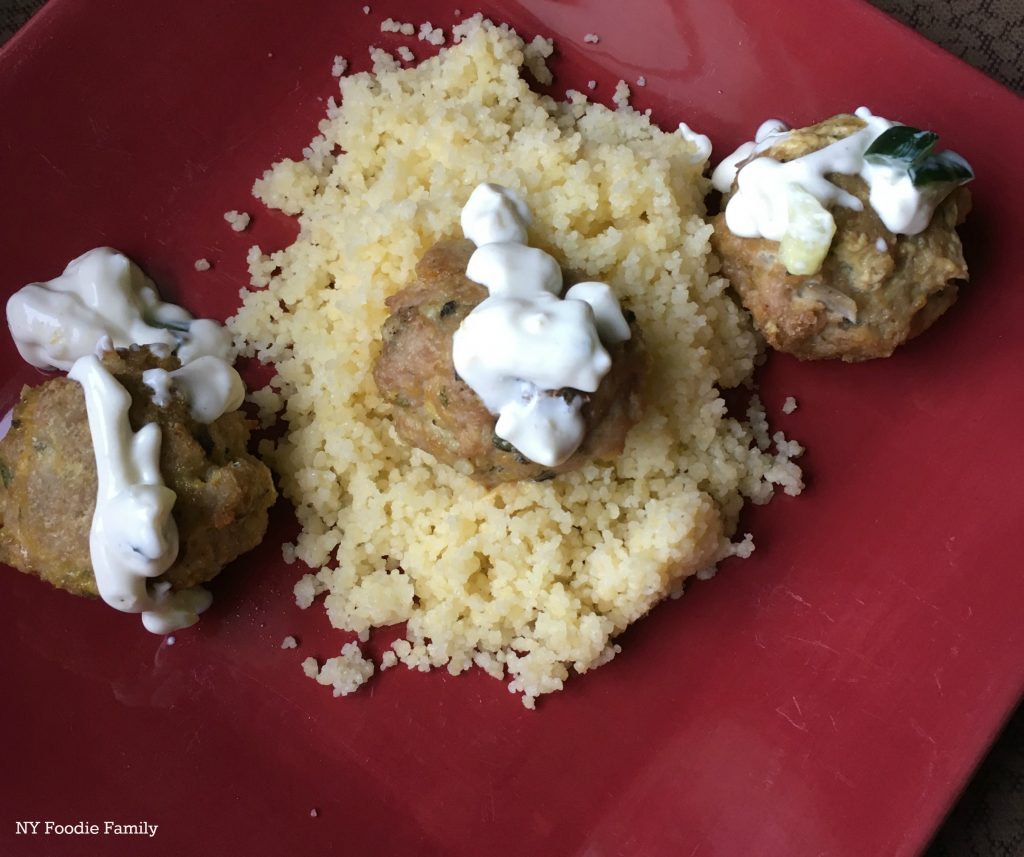 Tuesday: I made Greek Turkey Meatballs from Damn Delicious.  I served these with couscous and salad.  These meatballs were so tasty!  The tzatziki sauce was a must!  I would eat a piece of meatball with some couscous and the sauce in one bite and it was delicious!  These were easy to make and a dish that I'd cook again!  My son was still sick and not eating much, but my daughter really enjoyed these.
Wednesday:  I made Weeknight Pasta with Sausage and Broccoli Raab from Love and Olive Oil.  This is a classic dish that I've made numerous times.  It was the first time using this particular recipe though.  I liked the addition of wine and blanching the broccoli raab.  This was a quick and easy pasta dish that the family enjoyed.
Thursday:  I made homemade pizza and topped it with pepperoni and leftover broccoli raab.  As usual, this was quick, easy and tasty!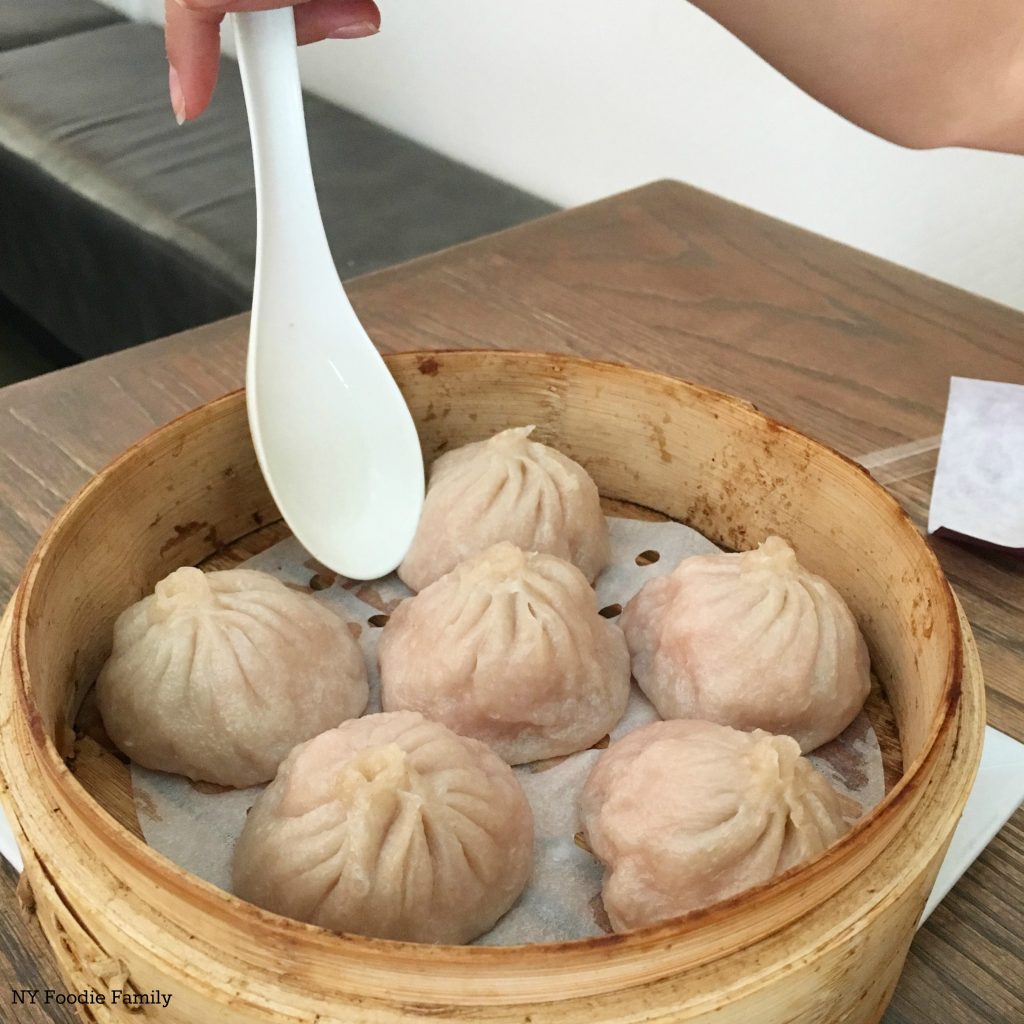 Friday:  Today was my daughter's 11th birthday!  She requested soup dumplings for dinner this year.  So I found a restaurant in Westchester that serves them.  We basically had dim sum for dinner including soup dumplings, fried dumplings, steamed pork buns, pork belly in a chili garlic sauce and a fried appetizer platter with spring rolls, chicken wings, curry puffs and crab rangoon.  It was all really good and my daughter was very happy and full!