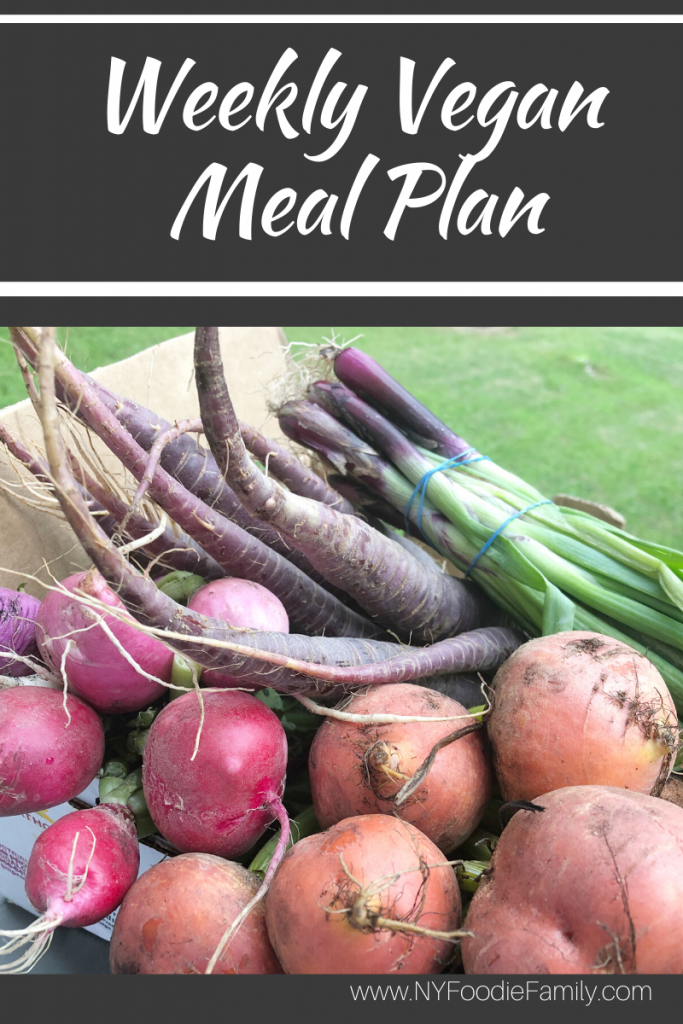 Check out this week's vegan meal plan. With pictures, recipe links and reviews, hopefully you will find something tasty to make! This week's menu includes a curry, a stew, quesadillas and more.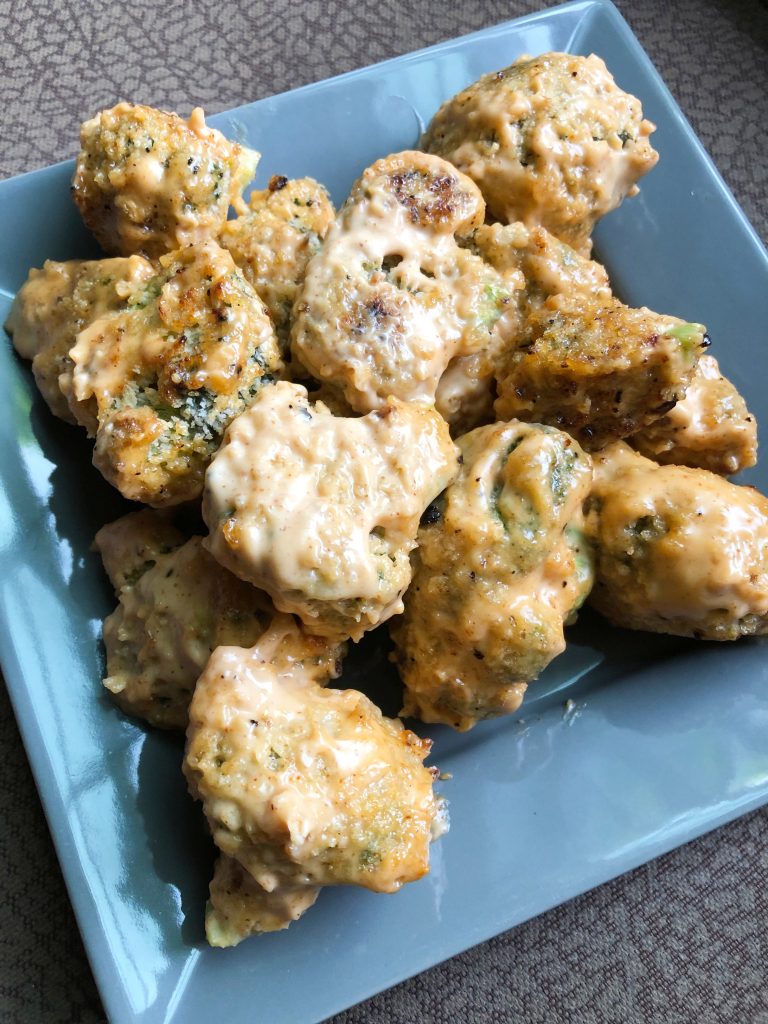 Sunday: Bang Bang Broccoli – I saw this recipe on Instagram and it looked so good I had to try it. I believe the whole "Bang Bang" recipe phenomenon is a copycat of Bonefish Grill's Bang Bang Shrimp (which I have never had). In this recipe, the broccoli is battered in a panko mixture and baked in the oven. Then it is tossed in the Bang Bang sauce. My husband and I enjoyed this dish a lot but the kids weren't huge fans. They didn't like all of the breading. They did enjoy the fried rice and dumplings that I served it with though.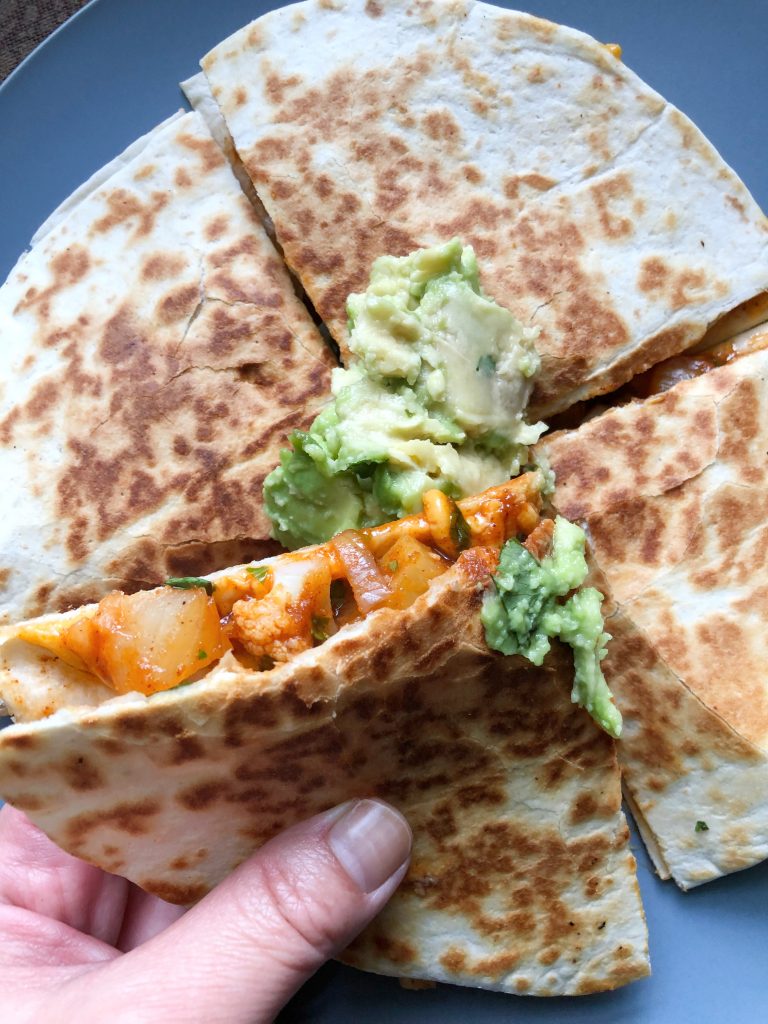 Monday: Cauliflower Al Pastor Quesadillas – Before we started cooking vegan at home, Half Baked Harvest was one of my go-to blogs for recipes. I have realized that I can take some of the recipes there and "veganize" them. This recipe was my first attempt. All I did was substitute vegan cheddar shreds for the cheddar and pepper jack cheese the original recipe called for. I also didn't use fresh pineapple chunks and used canned instead. I didn't buy enough though, so the filling was a little short, since we used most of the chunks in the sauce. We also used chipotle powder instead of the canned chipotle peppers in adobo. These quesadillas were tasty and filling.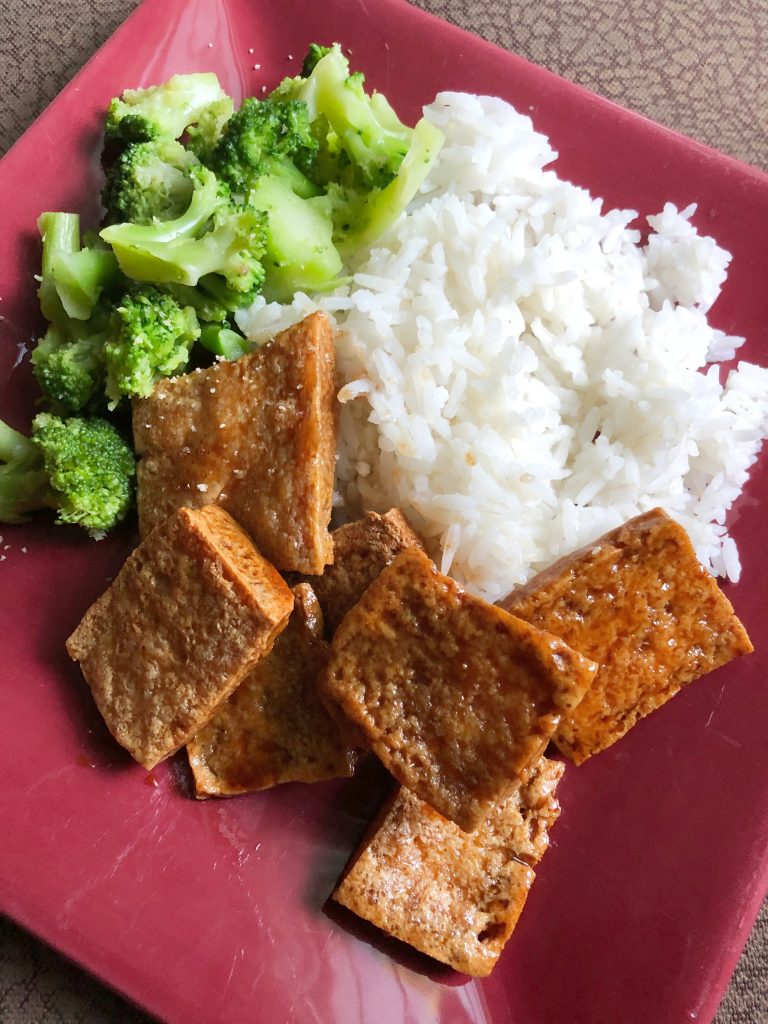 Tuesday: Crispy Tofu with Maple Soy Glaze – This was my son's recipe of the week. He made this dinner entirely on his own, while I sat nearby in case he needed help. The tofu got fried until it was crispy, giving it a nice crunch. This recipe was easy and tasty. My son made rice in the rice cooker to serve it with and heated up some frozen veggies to go with. I only had frozen broccoli and both kids complained that they dislike frozen vegetables.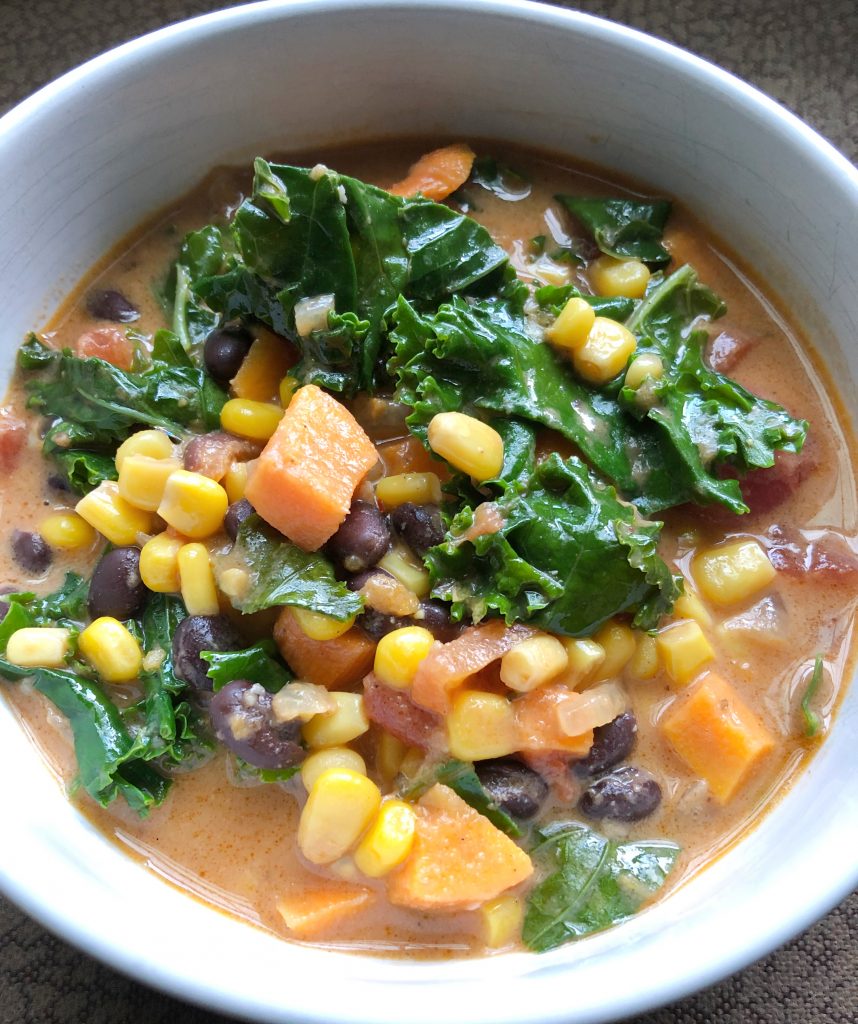 Wednesday: Vegan African Peanut and Sweet Potato Stew – This was my husband's recipe of the week. This is one of those recipes that I didn't think I was going to like, but was pleasantly surprised at how good it was. He says this was easy to make. Of course, we had this on a hot summer evening. This will be really good in the fall or winter on a cold evening.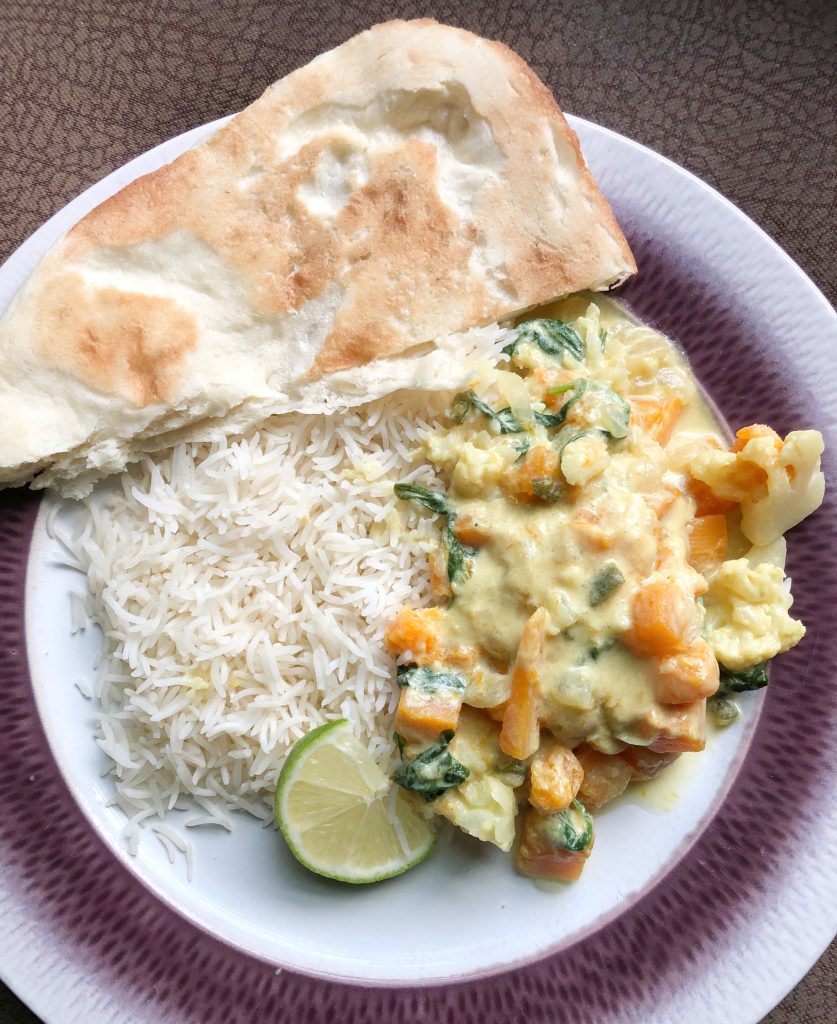 Thursday: Easy Coconut Curry – This was my daughter's recipe of the week. She also made the recipe completely on her own, except for my husband helping to cut the butternut squash. This was such a delicious recipe! This was the first curry recipe that we've made that includes butternut squash. It was such a great addition. This will definitely be making it on the repeat list.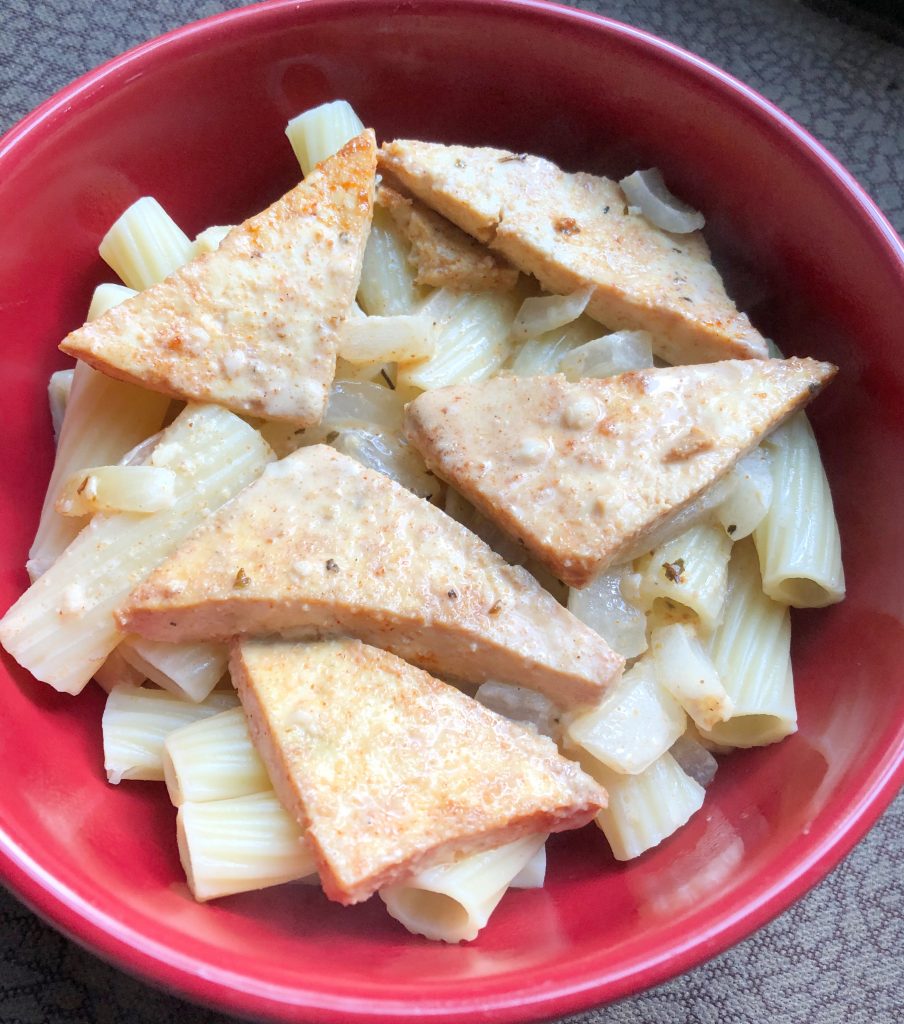 Friday: Vegan Tofu Lazone – This recipe actually is called Vegan Tempeh Lazone. However, we do not like tempeh, so I substituted it with tofu. Overall this was an okay pasta dish. I don't think I'm a fan of the combo of tofu and pasta. This has a coconut milk based sauce and we had just had coconut curry the night before, so it was a little bit of coconut milk overload.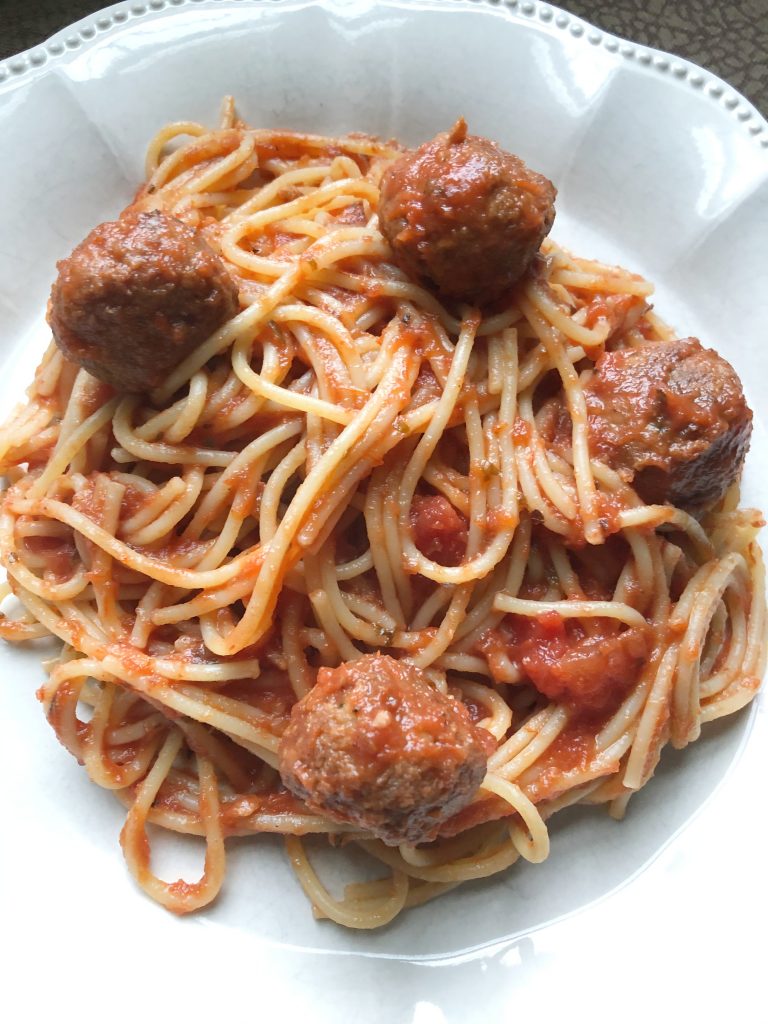 Saturday: Spaghetti with Meatballs – Weekends we tend to be busy and don't have a lot of time or energy to cook dinner. This week I cooked up some spaghetti with jarred sauce and baked a bag of Aldi's vegan meatballs. I have to say that we were pleasantly surprised at how tasty the meatballs were. They were a tad bit salty but my son thought they were real meatballs and wanted to see the bag to verify that they were vegan! Pre-vegan, spaghetti and meatballs was my daughter's favorite meal. I know we will be buying these meatballs again, since she was so happy with this dinner.
Recommended Recipes of the week: Easy Coconut Curry, African Peanut and Sweet Potato Stew and Cauliflower Al Pastor Quesadillas.