Happy Monday and happy first day of Spring!  I hope you had a great weekend!  If you are looking for some dinner time inspiration, my weekly meal plan is the place for you.  Each week I showcase what was on my previous week's meal plan, with pictures, recipe links and most importantly, the family's review of each dish.  There are so many food blogs, cookbooks and recipes out there and I am always on the lookout for family-friendly recipes that are quick and easy!  If you are new to meal planning, read more about how I make my weekly meal plan.  Here's a look at what was on our menu this past week:
Saturday:  We normally have homemade pizza on Friday nights, but last Friday I had made a Tater Tot Casserole instead.  Since we had the ingredients on hand, my husband made regular cheese pizzas for us Saturday evening.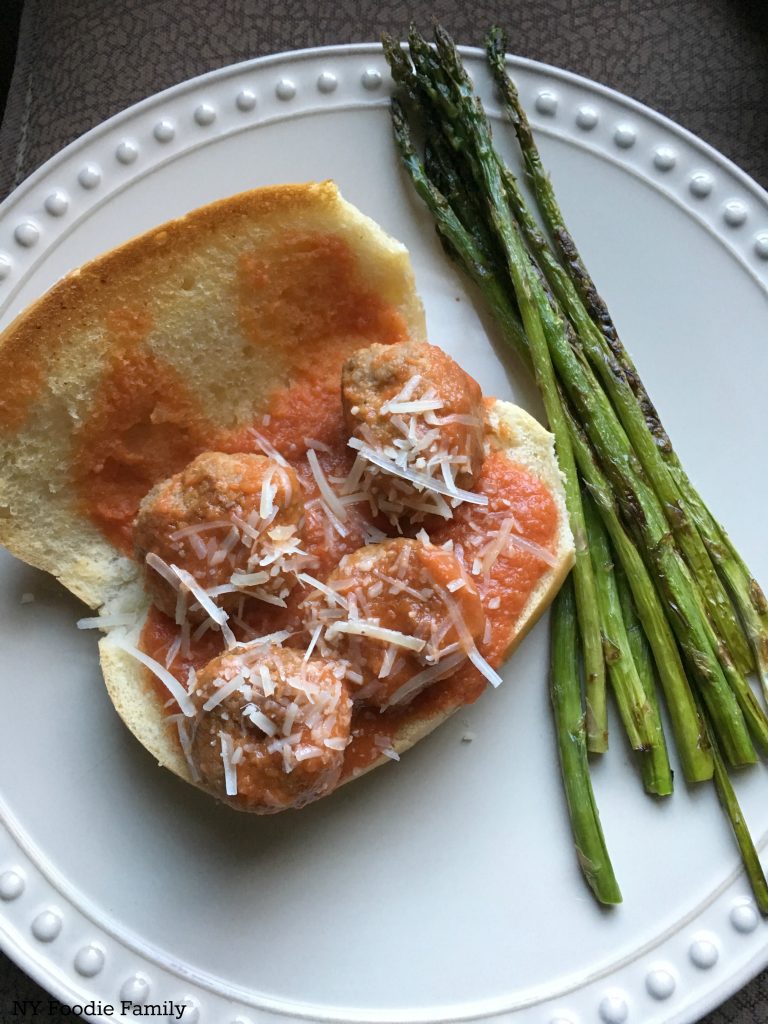 Sunday: My husband made Turkey Meatball Subs on garlic bread which he served with roasted asparagus.  He doesn't use recipes when he cooks, he just throws stuff together, like he did with the meatballs for these subs!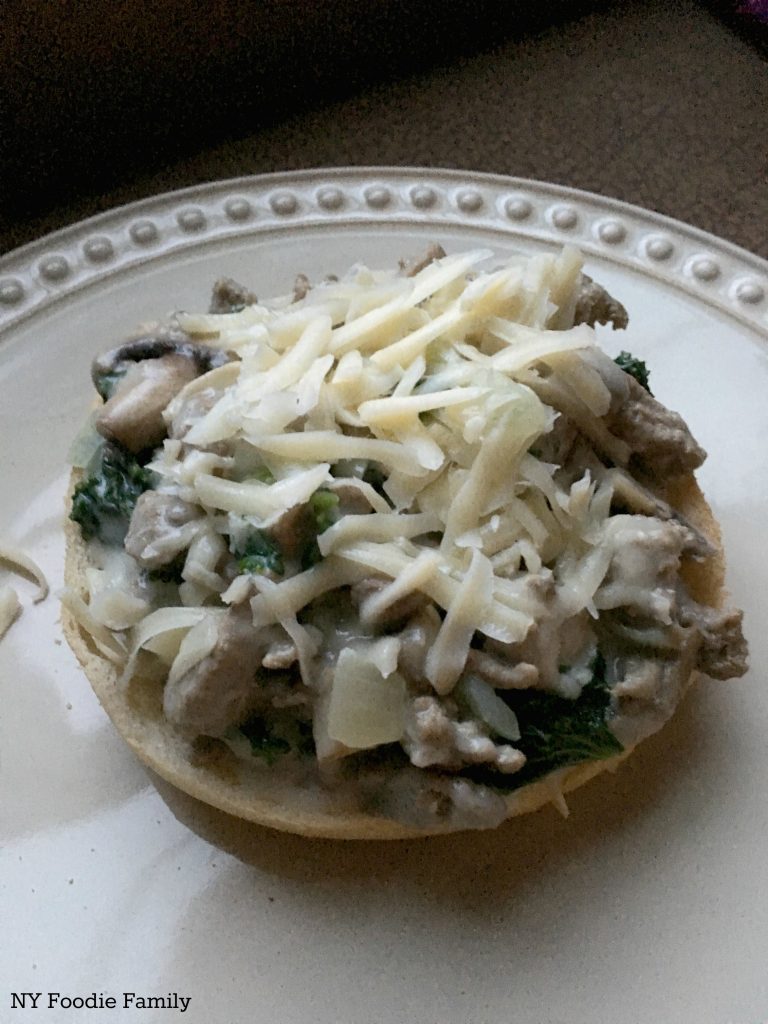 Monday: I made Turkey and Swiss Sloppy Joes from the January/February 2017 issue of Cooking Light.  From past sloppy joe making experience, hamburger rolls get soggy from the filling.  My kids hate a soggy roll so I ended up buying kaiser rolls instead. I thought it was too much bread for these sandwiches, so I served them open-faced.  I found the filling to be tasty and different from what you'd expect of a traditional sloppy joe.  The kids enjoyed this as well.  I served these with fries.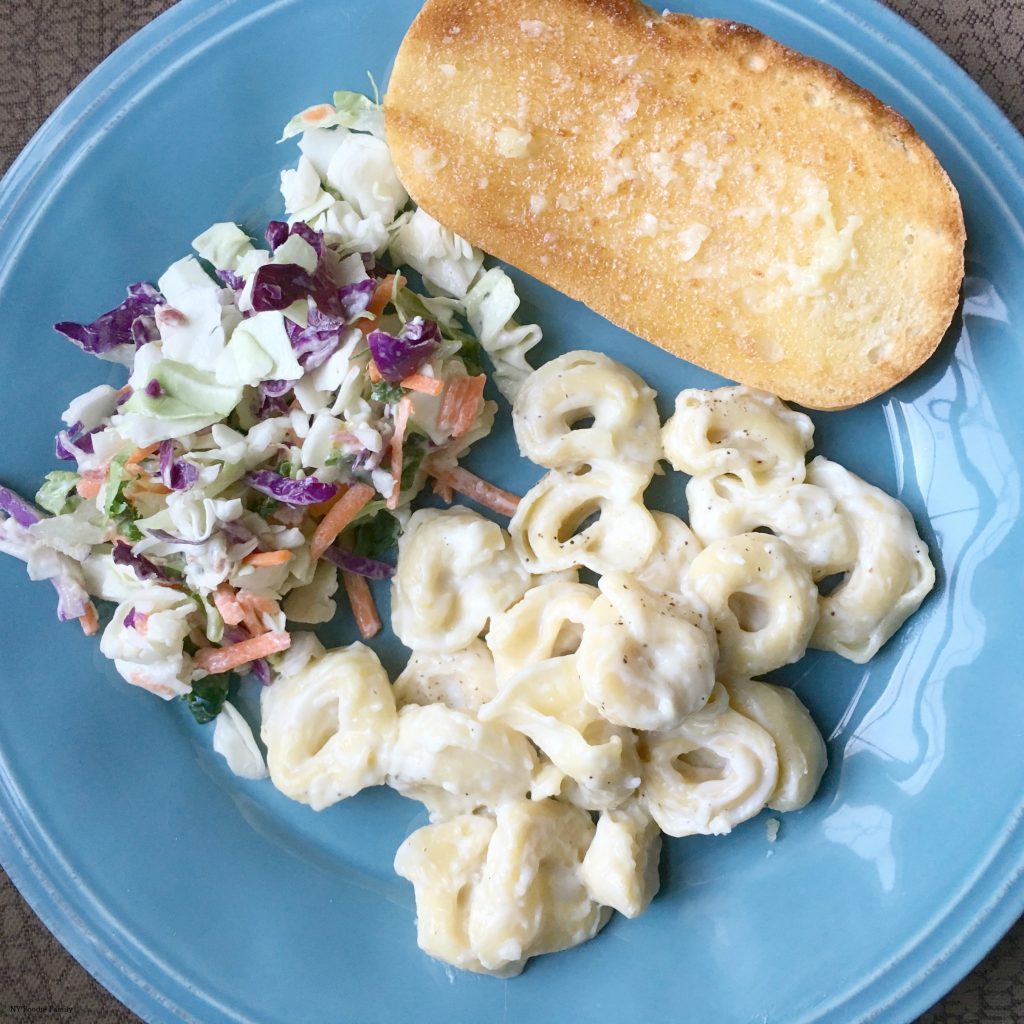 Tuesday: I adapted this recipe from With Salt and Wit and made Creamy Garlic Parmesan Tortellini instead of gnocchi.  I omitted the kale and cooked the tortellini in water instead of the chicken broth recommended in the recipe.  I feel like I've made a recipe very similar to this recently.  Overall, this was an okay, quick and easy dinner.  I probably won't end up making it again though.  I served this with salad and garlic bread.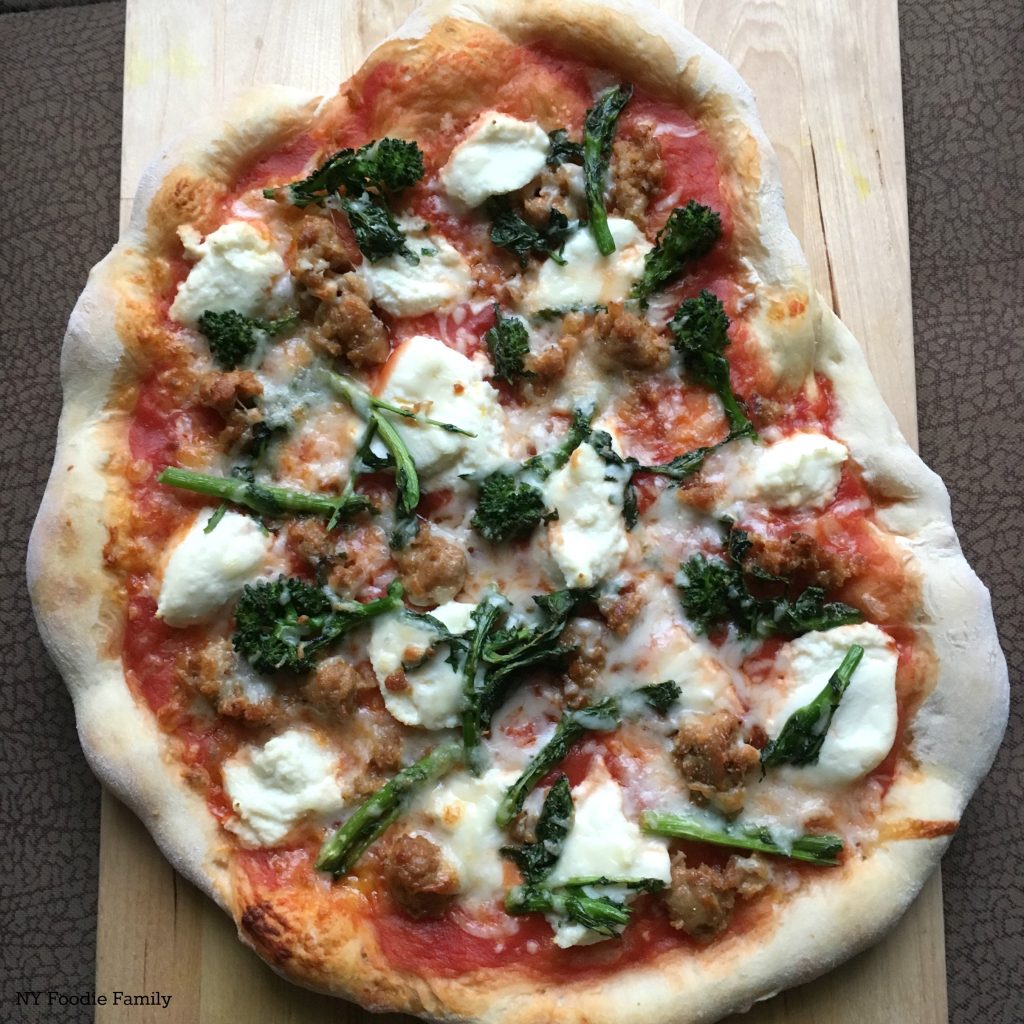 Wednesday: I adapted this Cooking Light, March 2017 recipe and made Sausage and Broccoli Rabe Pizza.  This was tasty and different from our normal cheese pizza.  Yes, homemade pizza twice in one week.  But there were no complaints!  And this one was very different in flavor than the cheese pizzas we had earlier in the week.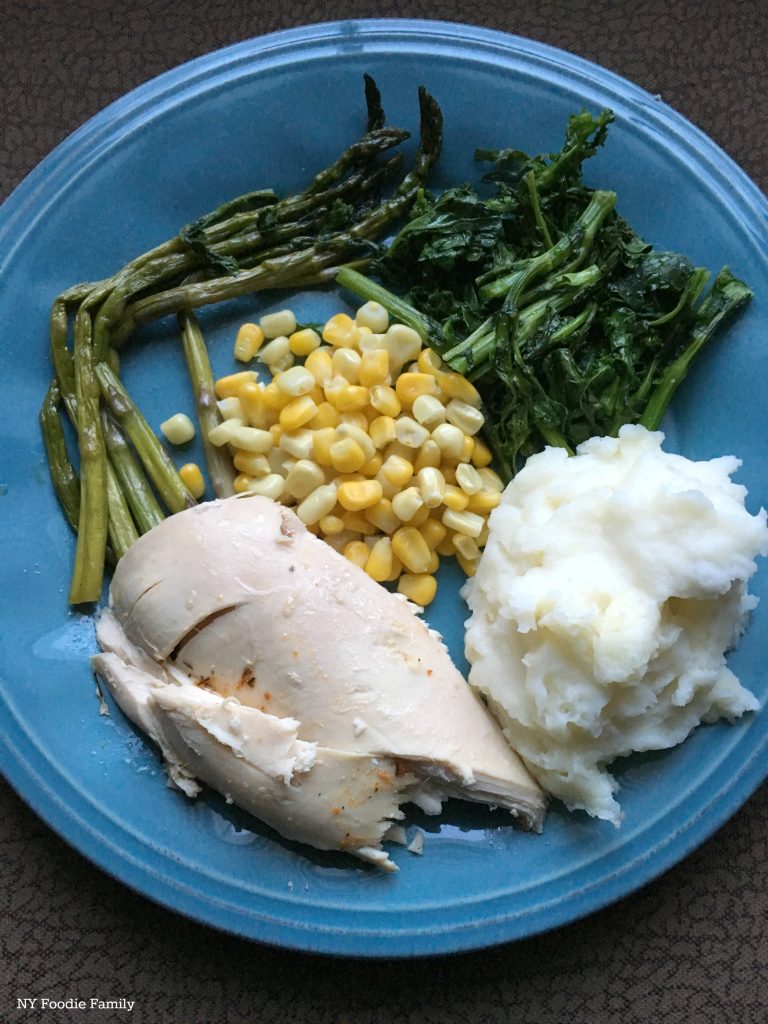 Thursday:  My husband prepped a whole chicken for the slow cooker before he went to work.  Then I heated up some leftover veggies from the week and served it with Simply Potatoes mashed potatoes.  My kids love these potatoes!  We haven't cooked a whole chicken in the slow cooker in awhile.  It's so easy and tasty and we end up with lots of leftover chicken that can be used in other recipes.  I'll be using some of the leftover chicken in a recipe this week, which you will see next in next Monday's post!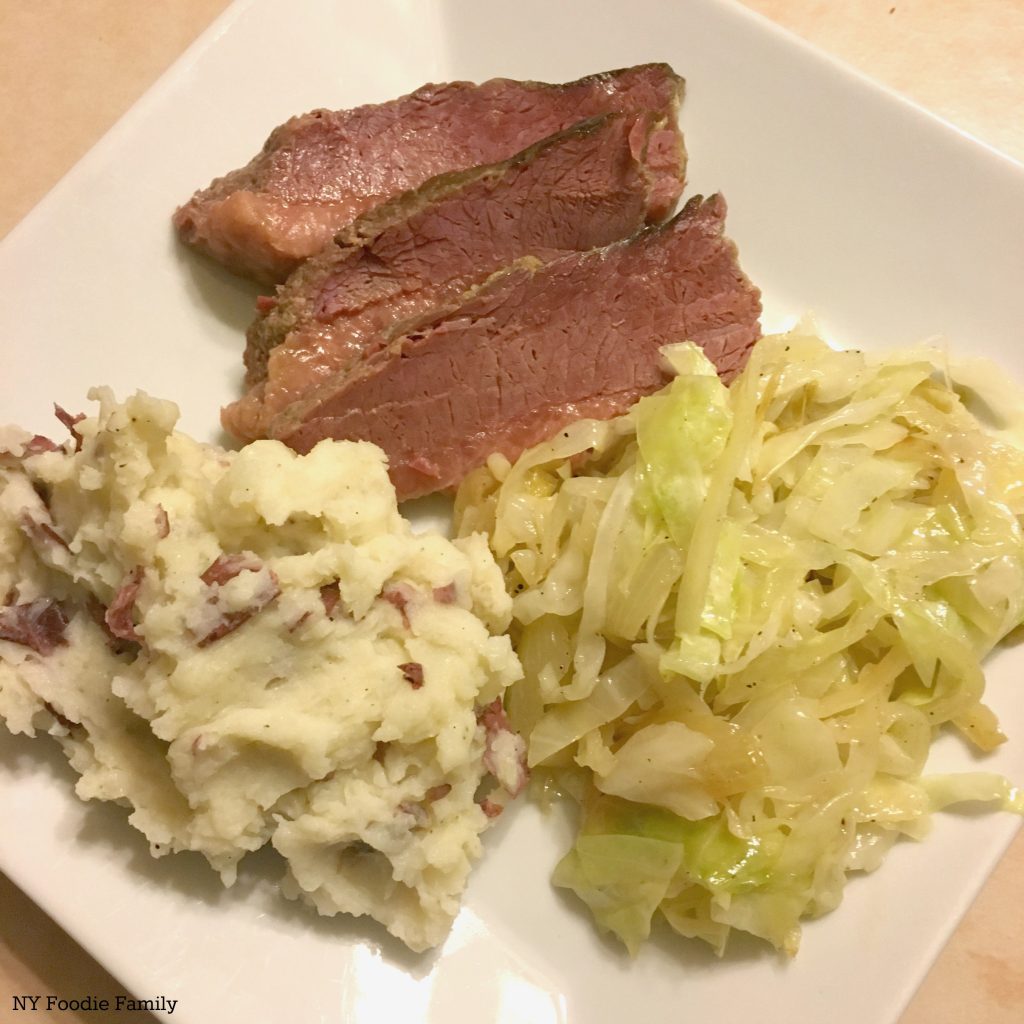 Friday:  Since it was St. Patrick's Day we had the traditional corned beef, cooked in the slow cooker.  We've adapted our St. Patrick's dinner to included mashed red potatoes and sauteed cabbage and onions, instead of the traditional boiled cabbage, carrots and potatoes.  My kids love corned beef so much that I buy a second one while there on sale this time of year and freeze it for another dinner.