(This post contains affiliate links.  Please read our Disclosure Policy for additional information.)
Happy Friday and Happy Birthday to me!  Well, on Sunday it will be my big day.  While I wanted to go away for my birthday, it's not happening.  Saturday is our "Town day" and my daughter and I are volunteering at her Girl Scout booth selling fried Oreos.  Sunday, I plan on sleeping in and then doing a foodie tour of local places that have been on my to-try list.  This week both the kids and I had Monday and Tuesday off.  The days were filled running errands and doing chores.  Unfortunately, nothing exciting.  With school just starting and my daughter playing on the modified field hockey team for the first time, there have been lots of last minute things to buy.  So here are five from this week:
1. Reading – I just started reading Something in the Water by Catherine Steadman.  I've started reading thrillers/suspense books again.  So far, it's just okay but I'm not too far into it yet.
2. Watching – You on Lifetime.  Have you read the book You by Caroline Kepnes?  Lifetime has turned the book into a television series, which debuted this past week.  I watched the first episode and am hooked.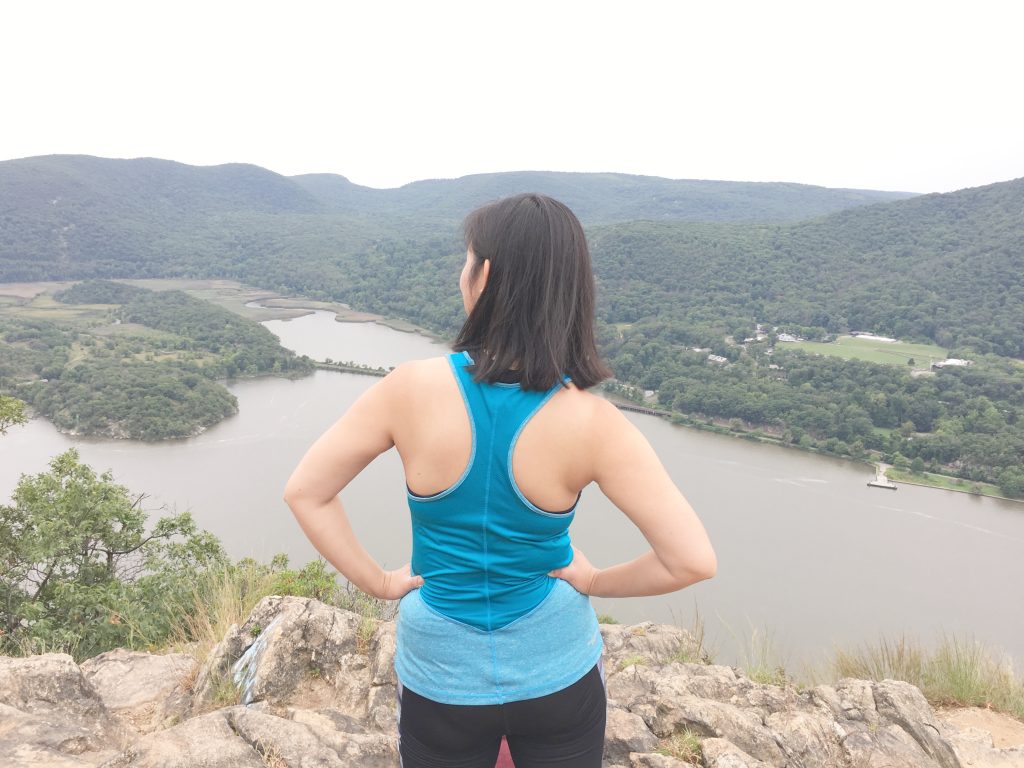 3. Family Fun – This past weekend was pretty much cold and rainy all weekend.  Saturday, before the rain we were able to get in a family hike.  I've been wanting to hike Anthony's Nose, a nearby trail with amazing views.  I felt so accomplished and got some great exercise!
4. Tween Life  – It's been a recent month of changes for my daughter.  Last month, right before school started she got braces.  She, who was so excited to get them, is realizing that they are not as fun as they look.  This week we also took a trip to the eye doctor to get her contact lenses.  We were planning waiting until the spring, when she turned 13.  However, we could not find field hockey goggles that fit over her glasses.  So, contact lenses it is.  She is still adjusting to them, two days in and is having some difficulty getting them in and out.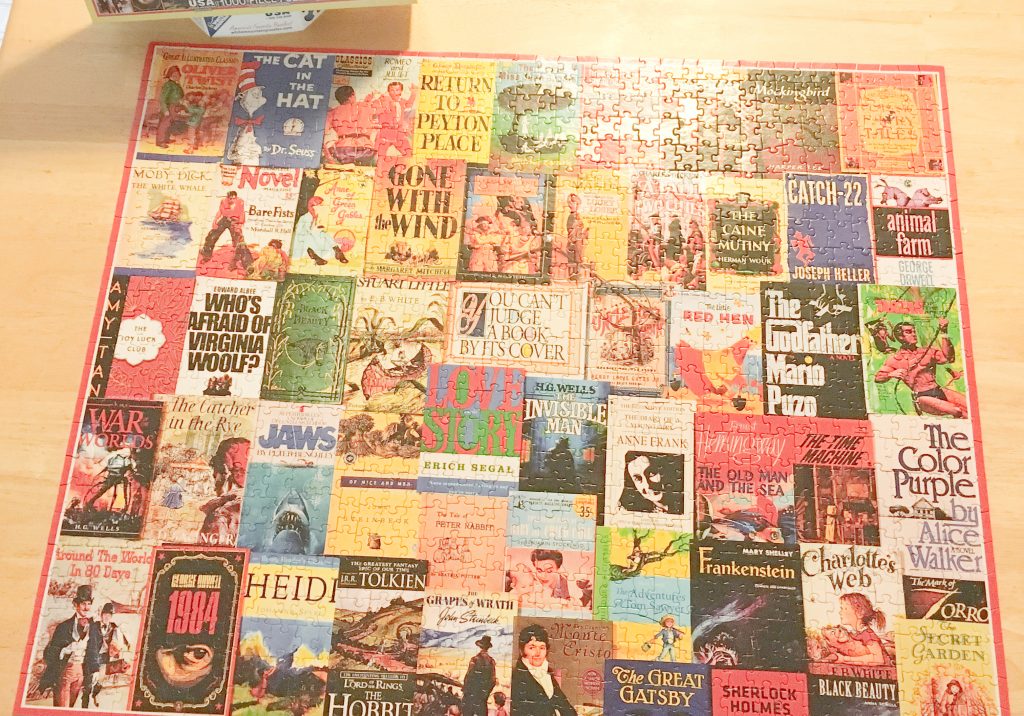 5.  Mom Time – With some cold and rainy days, I've been enjoying some time quiet me time.  This weekend I finished this puzzle in a day and a half.  It wasn't a very challenging puzzle, but the book lover in me found it fun.  I enjoy listening to a podcast while I work on a puzzle just and zone out.  What do you do for some me time?
ICYMI this week on the blog: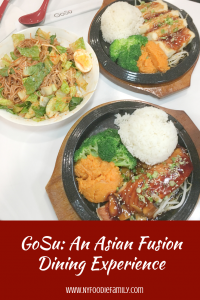 Monday I wrote about GoSu an Asian fusion restaurant.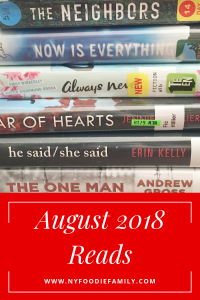 Tuesday I shared my August 2018 Reads.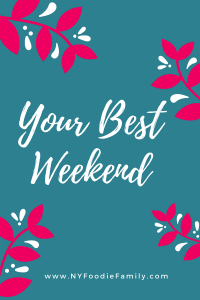 Thursday I posted "Your Best Weekend" a guide to self-care, family fun, weekly recommendations and more to help you have your best weekend!
Sharing with Friday Favorites!  Have a great weekend!