(This post contains affiliate links.  NY Foodie Family receives a small commission when you purchase through these links.  Thank you for helping to support this blog!)
Happy Friday!  I cannot believe that Thanksgiving is next week.  To say that November has flown by is an understatement!  It has been pretty quiet on the blog this week, as I was helping out at the school book fair every day this week.  Spending most of the day at the book fair, doing laundry, cleaning and errands, and then shuttling the kids to and from their various after school activities has pretty much been my week.  Not really exciting stuff!  This weekend is my husband's birthday.  We took a cruise last year to celebrate his 40th, but are keeping it low-key this year.  His parents are coming over Sunday to help celebrate.  The kids only have school Monday and Tuesday next week and then we are headed down to Maryland to spend Thanksgiving with my sister and her family.  I have so much to be thankful for and am fortunate to be able to spend the holiday with my family.  I wish you an early Happy Thanksgiving!  May you enjoy a wonderful day with family, friends and good food!  Here are five from this week:

1. Reading – I have been in a reading funk lately and not been motivated to read.  This week I picked up The Last Mrs Parrish, which I had on hold at the library.  I think I was in the mood for a good suspense book.  Although I haven't had much time to read this week, when I do get a chance, I've been reading this one!
2. Cooking – I no longer post a weekly meal plan on the blog.  Part of the reason is that it gets dark so early.  I've been making dinner later and I'm just not able to get decent pictures.  This week's winning dinners included One Pan Italian Sausage and Farro from Girl Heart Food and Ham and Sweet Potato Hash from the September 2017 issue of Cooking Light.
3. Holiday Shopping –  Tomorrow only, (Saturday, November 18) Target is having a sale with 25% off toys!  Start your holiday shopping now!  I have posted several gift guides recently for tweens and will have a preschool toy guide coming next week!  It's crazy to think that the December holidays will be here before soon.  I really need to sit and start making my shopping lists!
4. Dinner Date – Saturday night my husband and I went out to dinner with his brother and his brother's girlfriend.  It was Hudson Valley Restaurant Week (HVRW) and we went to a new-to-us restaurant that I had been wanting to try for the longest time.  We had a great evening and some amazing food.  My beer-braised short rib with corn and cheese grits and crispy brussels sprouts was a perfect fall dish and so good!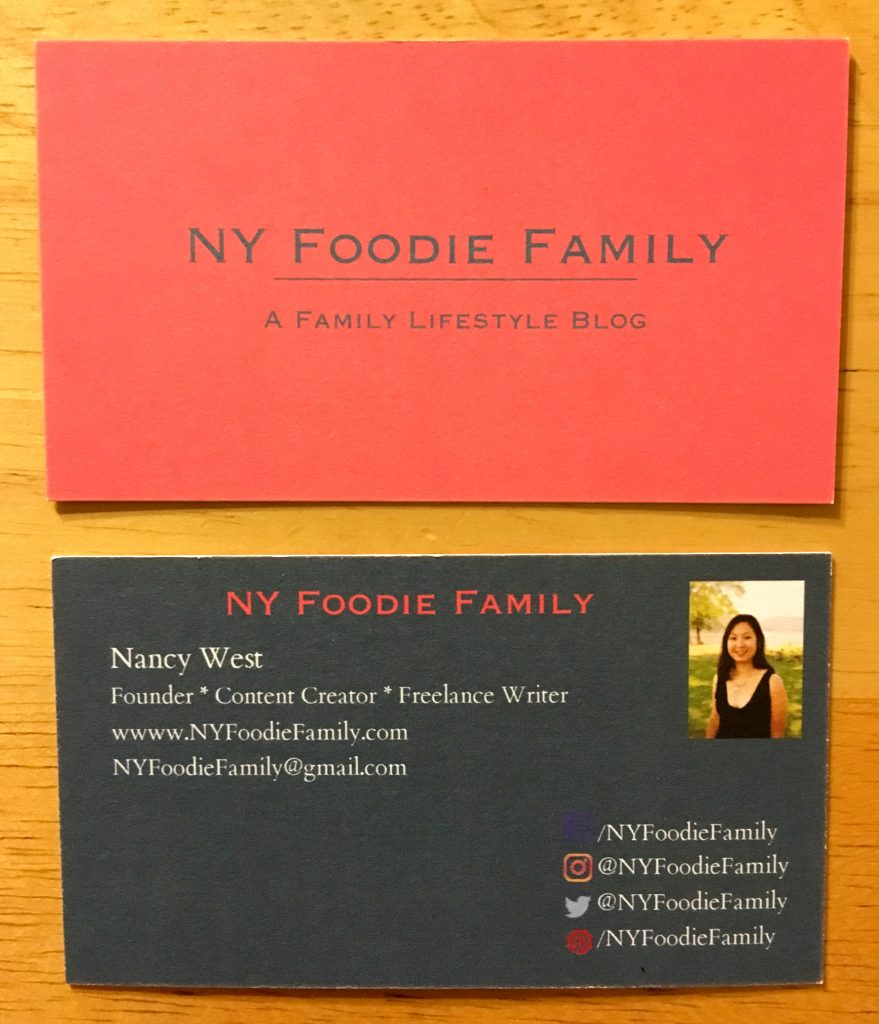 5. Business Cards  – My business cards finally arrived this week!  I ordered them through Vistaprint, during a 40% off sale. The first batch never arrived so they had to resend them.  That was really annoying because I had an event to go to where I wanted to have the cards on hand.  I ordered them with what I thought was plenty of time.  Then there was the shipping issue and they didn't arrive in time.  On the preview the Facebook icon didn't look lost on the dark background of the card.  Overall, I'm not a huge fan of the quality either.  I know many people like Moo, so I will have to give them a try next time!
ICYMI this week on the blog: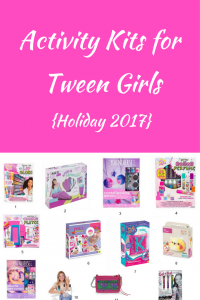 Monday I shared Activity Kits for Tween Girls.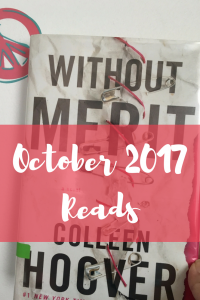 Tuesday I shared my October Reads.
Linking up with Katie, Andrea and April.  Have a great weekend!