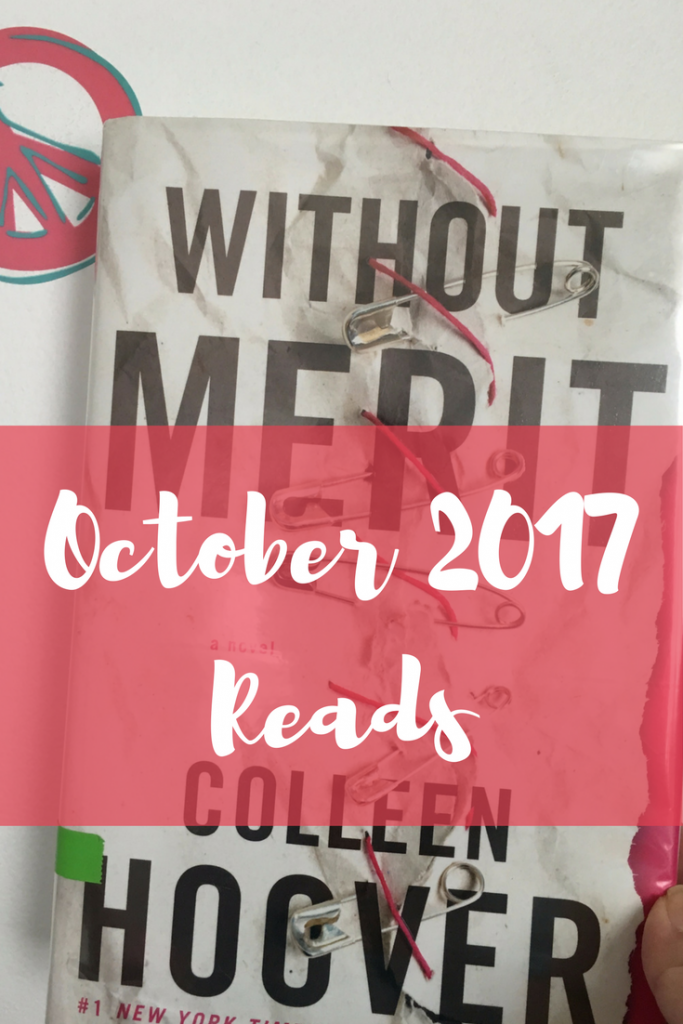 (This post contains affiliate links. Thank you for supporting this blog!)
It's time once again for Steph and Jana's monthly Show Us Your Books link up.  It's a time where I get to show off my October 2017 reads as well as see what other bloggers have been reading this past month.  My to-read list grows significantly today! October was a decent reading month for me.  I read seven books last month, with about half being really good reads.  I've been in a reading slump lately and even though it's mid-November, I have only book read so far this month.  I'm hoping that some recommendations from this link-up will help get me reading again!
3 Stars
The Art of Hiding by Amanda Prowse (c/o NetGalley) – Nina is happily married and a stay-at-home mom to two boys, living a life of luxury.  When her husband Finn dies in a car accident, she discovers that he has been hiding their huge financial problems.  Her house is repossessed and she must start a new life with her sons.  She moves closer to her sister and begins to find herself, discovering that she's stronger than she believed.  I didn't hate this book.  It just was a very slow read for me.  I didn't realize that Prowse has written so many other books.  I am not giving up on her as an author yet and may try some of her other books.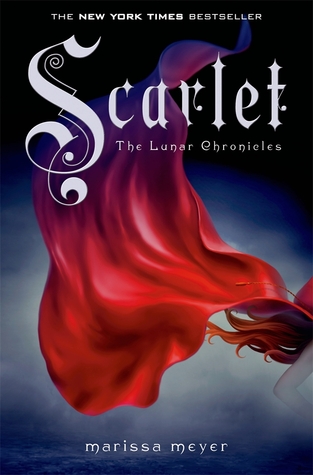 Scarlet by Marissa Meyer – I finally read the second book in the YA Lunar Chronicles series and I'm kind of disappointed.  I read Cinder so long ago and don't remember much of it.  I do know that I enjoyed it a lot more than this second book.  For those of you unfamiliar with this series, the books are futuristic, fantasy takes on familiar fairy tales.  Scarlet is a retelling of Little Red Riding Hood with references to grandmother and the Wolf.  There's a lot of action and adventure in this book, but I haven't been into this genre recently.  I'm not sure yet if I'll finish up the series.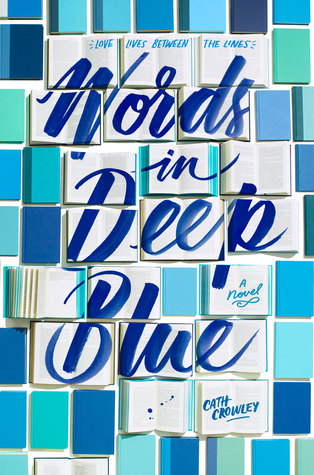 Words in Deep Blue by Cath Crowley – A book that revolves around a bookstore where people leave notes to each other in the pages of books sounds like a book that I'd love.  I just didn't. I found this to be a very slow read until the end.  And it was just so sad and depressing.  I know a couple other Show Us Your Book bloggers have read this book which is where I think I got the recommendation.  It just wasn't a fave of mine.
4 Stars
Class Mom by Laurie Gelman – Jen Dixon is an older mom with two grown daughters in college and a son Max, in Kindergarten.  Her friend Nina convinces her to be the class mom for Max's class.  Jen sends out snarky, but hilarious, e-mails to the other parents.  One of the dad's in the class is a former high school crush of hers.  She also trains for a mud run and has to deal with some parent and teacher drama.  This is a light, funny read.  While I am involved in the PTA (Parent Teacher Association) at my kids' schools, I have never volunteered for the role of class parent.  This book totally reminds me why!
So Happiness to Meet You by Karin Esterhammer – (digital copy provided by Prospect Park Books) In 2008, during the recession, Karin and her husband leave LA with their young son.  They move abroad to Vietnam where they can live more cheaply.  We get an inside look at Vietnamese culture as they live among the locals for almost three years.  I found this to be such an interesting read.  Esterhammer gives a realistic account of what it's like to live as an outsider in a new country and I loved learning about the Vietnamese culture.  It's been awhile since I've read a non-fiction/memoir book and this was a good pick!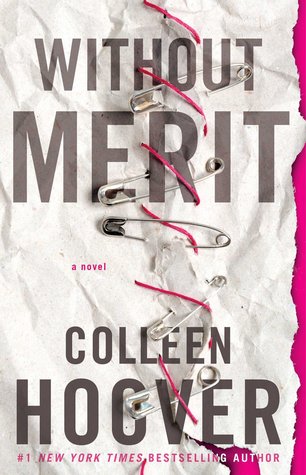 Without Merit by Colleen Hoover – I am a huge Colleen Hoover fan and I think I've read most of her books.  I knew nothing about this book before reading it, just that it was her newest book.  Every character in this book had some pretty deep issues.  I felt like the issues were glossed over and never really addressed beneath a surface level.  So this wasn't a favorite of Hoover's.  However, I really enjoy her storytelling, so it still gets 4 stars!  If you've never read a Hoover book, don't make this one your first!
5 Stars

The One and Only Ivan by Katherine Applegate – This is a middle-grade chapter book that I read with my son.  It's told from the perspective of Ivan, a mighty silverback gorilla.  He lives in a mall with his friend Stella, an elephant and Bob, the dog.  When new baby elephant, Ruby, arrives, he is forced to reevaluate his situation and make some important decisions.  This book had me laughing and crying and was just an overall great story for both kids and adults!  This was my first book I read of Applegate's, but now I'm going to have to check out some of her other children's books.