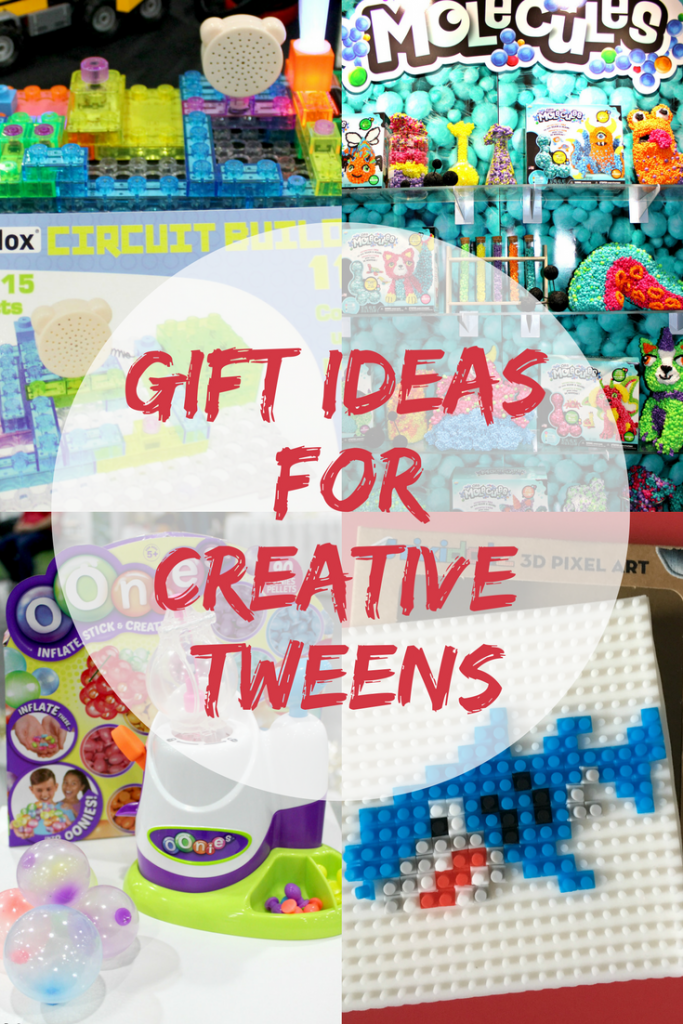 (This post contains affiliate links.  Thank you for supporting this blog.)
This is the first in a series of gift guides to help you complete your holiday shopping.  These are gift ideas for creative tweens.  These gifts are great for both girls and boys in the 8+ age range and allows them to use their imagination and creativity.  Many of these toys are brand new to the market this holiday season!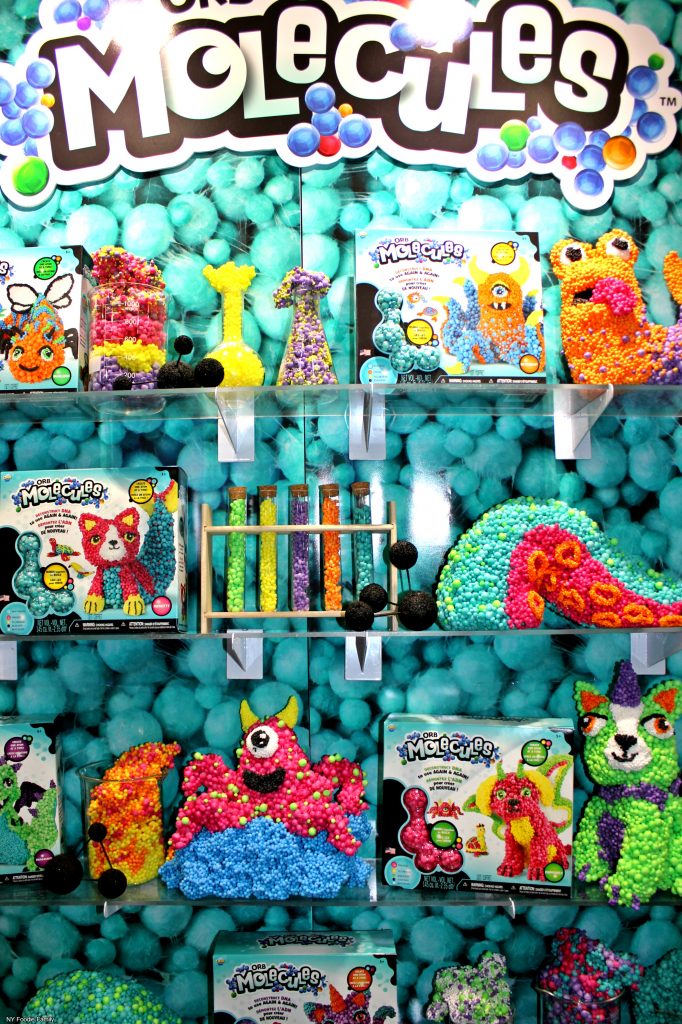 1. ORB Molecules – ORB Molecules is the newest product from ORB (formerly ORB Factory).  It is the world's first creation compound.  The molecules are brightly colored and come in different sizes.  They stick to themselves, but not anything else!   The ORB Molecules are sold in kits so that kids can make their own creations.  These will be hitting shelves in approximately two weeks and will be sold exclusively at Michaels stores.   These kits retail for $14.99. (Recommended for ages 5+)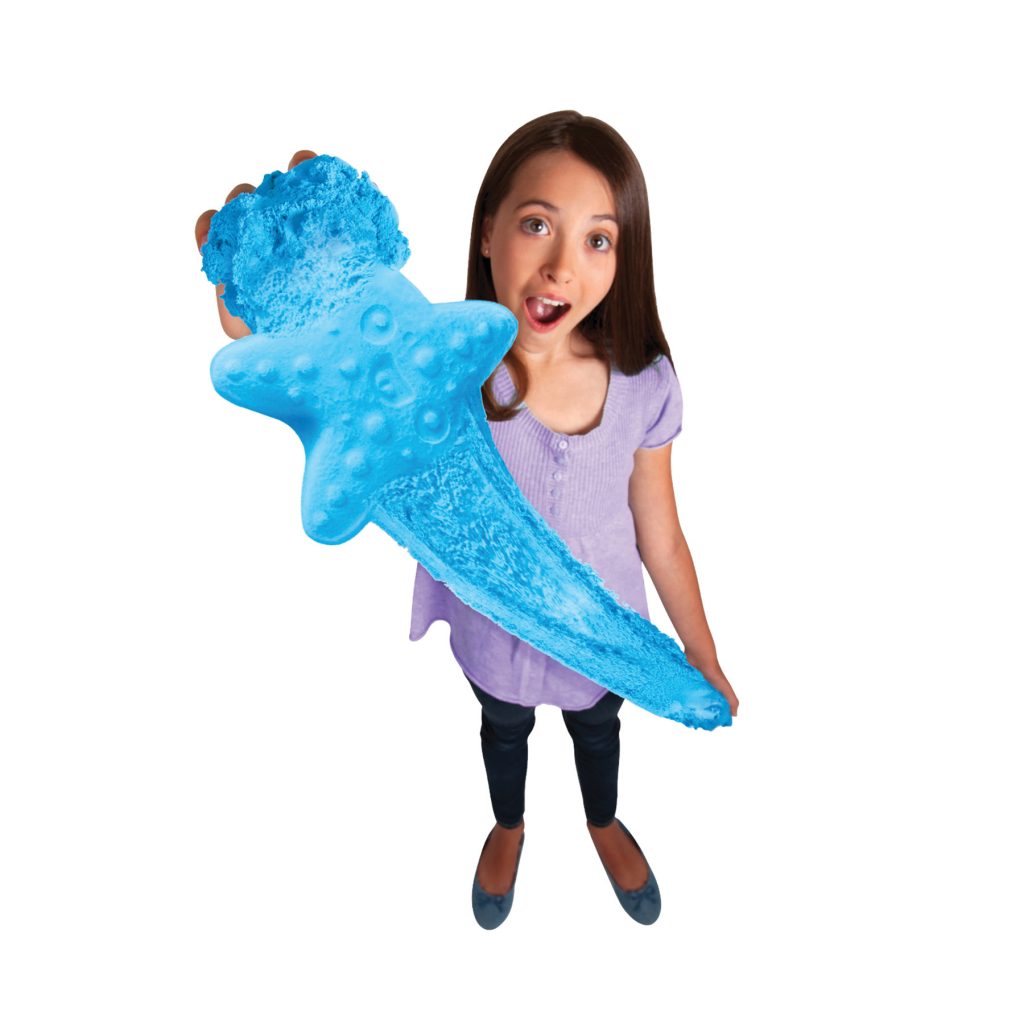 (photo courtesy of ORB)
2. ORB Morph – Orb Morph is not a new product to the market.  Morph is a lightweight, "shape-shifting fluff."  It's a building compound that kids can mold, that can also bounce and float.  As kids play with the morph, it gets softer and fluffier. The material doesn't dry out and can be reused over and over again.   The Morph comes in six different colors and retails for $14.99.  It can be found at Walmart, Michaels, Target and Amazon.  (Recommended for ages 3+)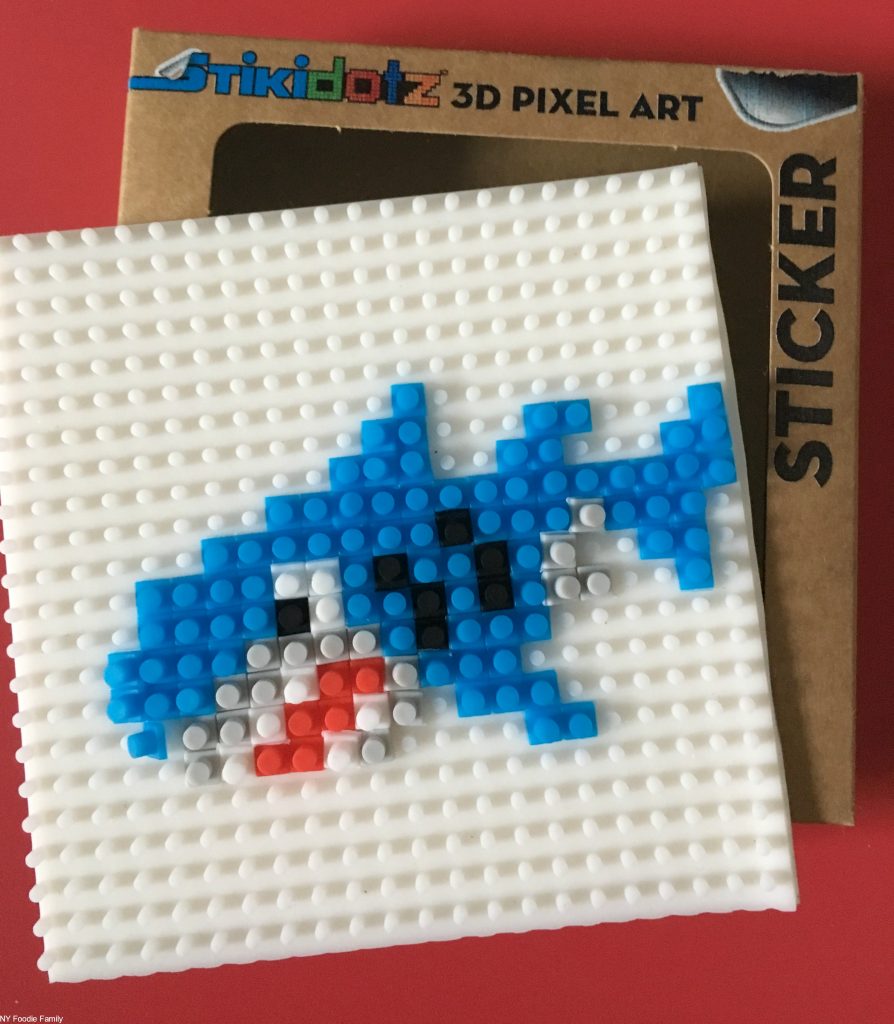 3. STiKidotz – STiKidotz are the world's first 3D pixel art sticker.  Projects start with a square base.  Kids create a design on the base using the dotzPIXELS to create a design.  Once the design is complete you can cut it out with scissors, take off the paper backing and stick it to the surface of your choice. There are creative kits where kids can come up with their own designs.  STiKidotz also sells pre-designed kits that kids can follow to create characters and pictures. These kits are available on the dotz company website and beginning November 7, Amazon.  A starter pack is $12.99 and includes 2 bases and 36 dotzBLOKs.  (Recommended for ages 6+)
Check out the above video to see STiKidotz in action!  To learn more about them check out the STiKidotz website!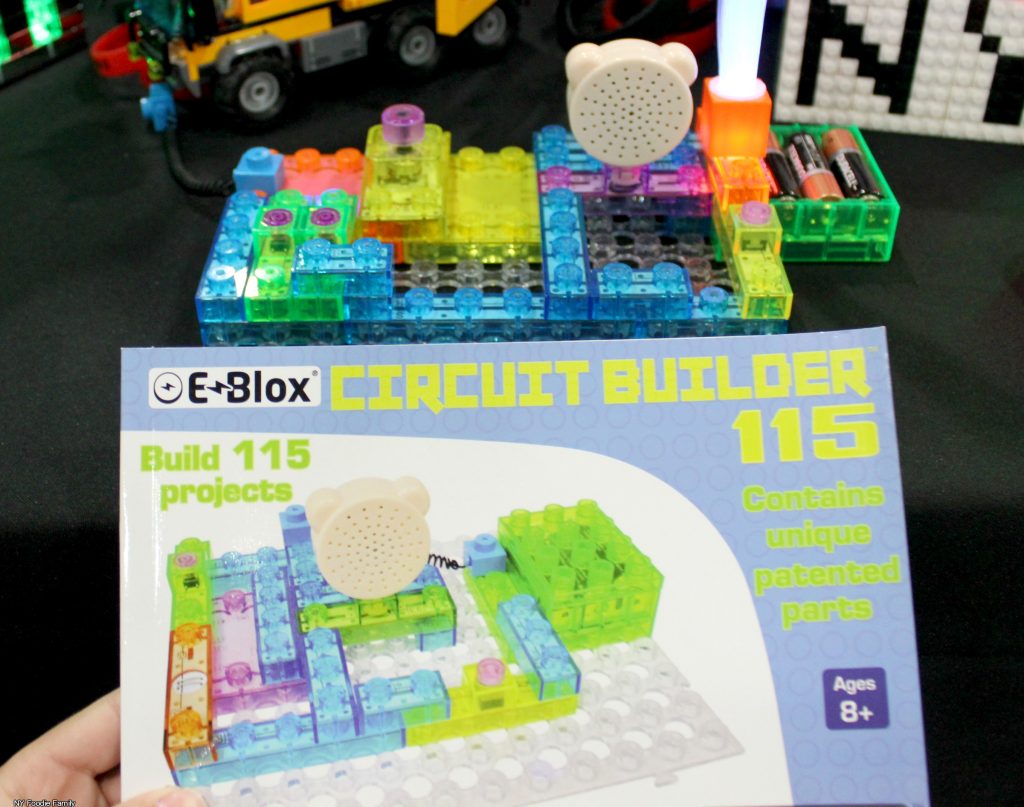 4. E-Blox Circuit Builder –  E-Blox manufactures three different circuit builder kits.  The Circuit Builder 115, pictured above, contains 37 pieces which kids can use to create 115 different projects. They will learn about electricity, alarms, motors and more as they create.  An instruction booklet is included.  These kits require 3 "AA" batteries.  The kits retail between $19.99 and $44.99.  (Recommended for ages 8+)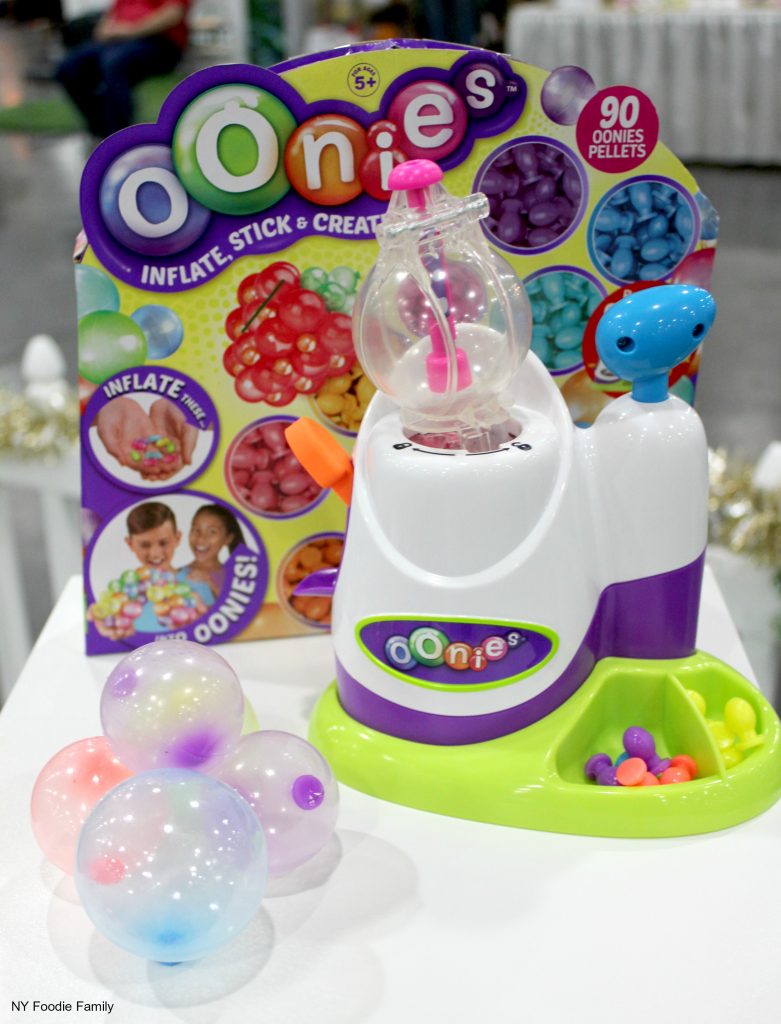 5.  Oonies – Made by Moose Toys, Oonies are small balloons that you can play with and customize.  Use the inflator to inflate the pellets to the balloons.  Then customize with the accessory stickers.  The starter pack comes with the inflator, 36 pellets and accessories.  The balloons stay inflated for approximately five days before deflating. Kids can make their own designs and creations or use the available theme packs.  The Oonies site has all kinds of games, challenges and more.  The starter pack, which you need for the inflator, retails for $19.99.  You can find Oonies at Target, Walmart, Amazon and Toys R Us. (recommended for ages 5+)