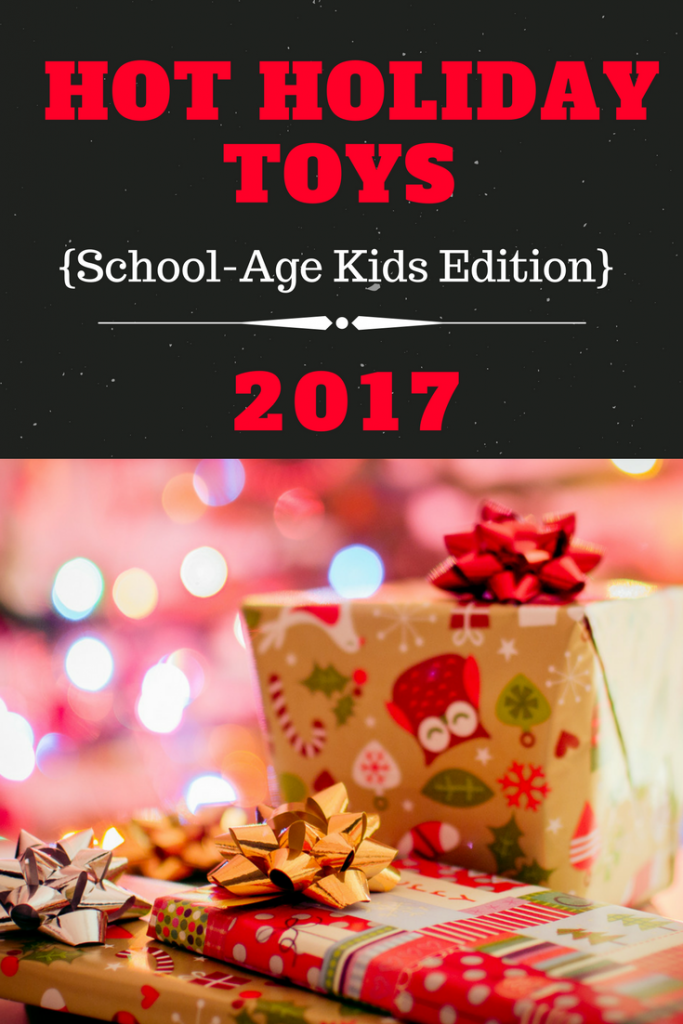 (This post contains affiliate links.  Thank you for supporting this blog!)
It's that time of year again.  The toy catalogs are coming in and the kids are starting to make their holiday wish lists.  Don't get stressed out because I have rounded up this season's hot holiday toys in NY Foodie Family's 2017 Holiday Toy Gift Guide.  I recently attended Play Fair in New York City, where the biggest toy brands were showcasing their newest toys, just in time for the holidays!  Here are some of the recent new toys that are sure to be a hit with the school-age kids on your list!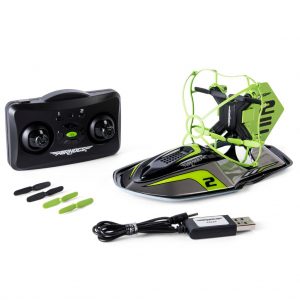 Air Hogs 2-in-1 Hyper Drift Drones – These remote controlled can race on the ground or in the sky.  The drone detaches and has a self-righting cage so it always lands upright.  Each set comes with one hyper drift drone, one controller, one USB charger, an instruction sheet and spare propellers.  Sets retail for $39.99 each.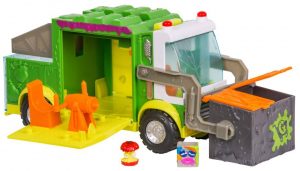 Grossery Gang Muck Chuck Garbage Truck – Muck Chuck Garbage Truck is one of the newest additions to the Grossery Gang.  It has a trash launch catapult and lots of storage space to hold Grosseries.  The cab and sides open for battle mode.  The truck comes with two exclusive grosseries.  Recommended for ages 5+.  Retails for $19.99.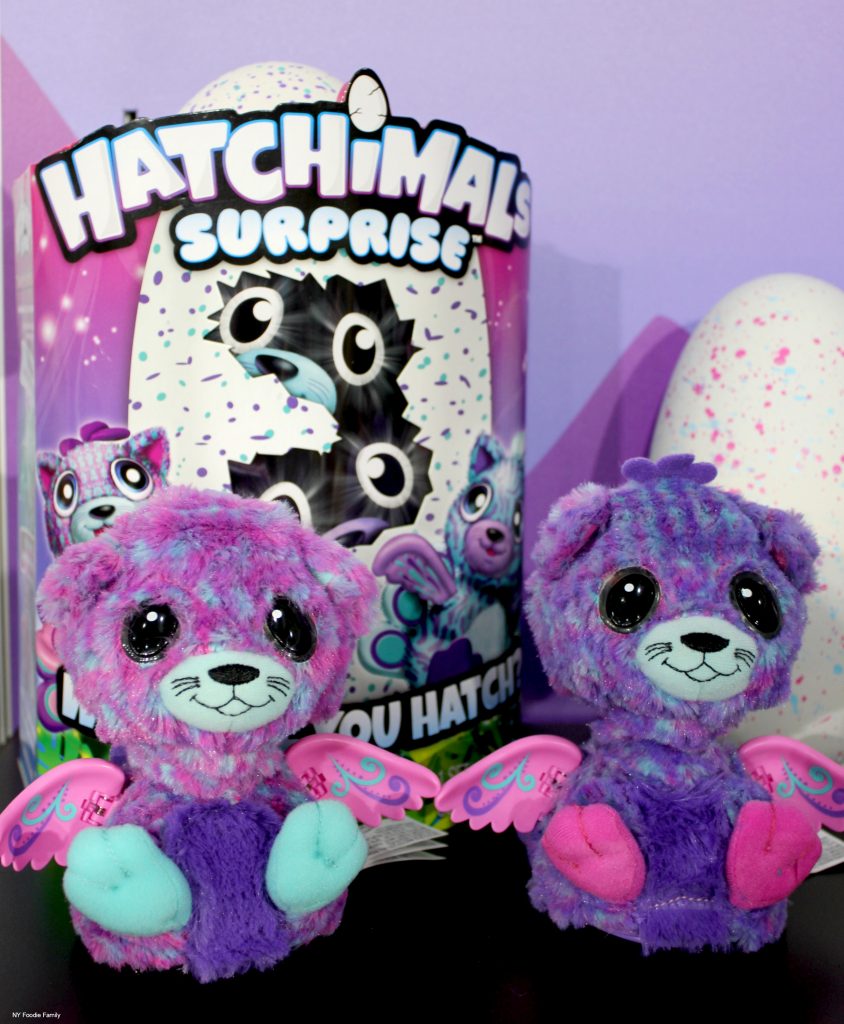 Hatchimals Surprise –  The newest from Hatchimals is Hatchimals Surprise.  Inside each speckled egg are twin Hatchimals.  Help them hatch and then watch as they learn new things.  Choices include Peacats (shown above), Giravens, Deerioles and Ligulls (sold exclusively at Target), Puppadees (sold exclusively at Toys 'R' Us) and Zuffins (sold exclusively at Walmart). Recommended for ages 5+. Retails for $69.99.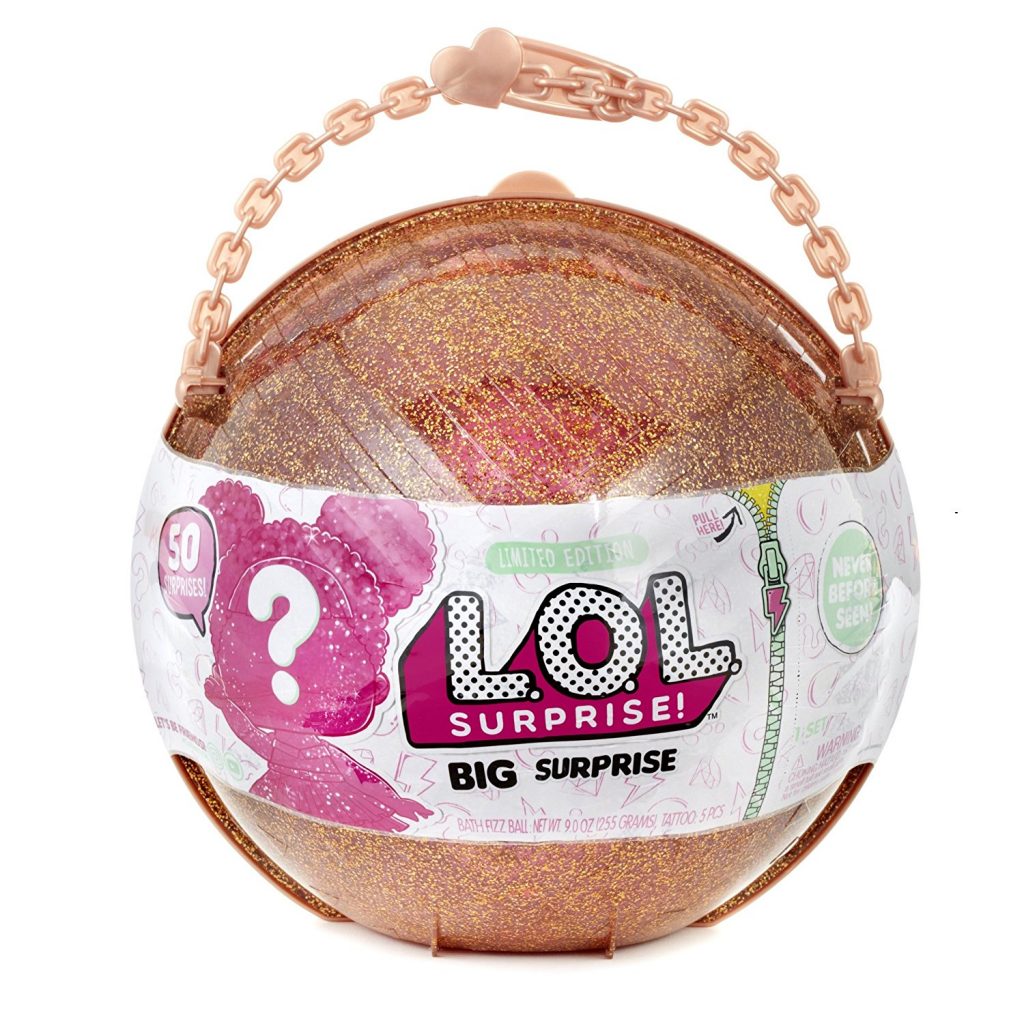 L.O.L. Surprise! BIG Surprise –  You will be lucky to find a L.O.L. Surprise (Little Outrageous Little Surprise) BIG Surprise this holiday season.  The toy, released back in September continues to sell out and if you do find one, expect to pay a lot more than the $69.99 it retails for.  The L.O.L. Surprise! are blind bag dolls and accessories.  Inside the BIG Surprise are 50 surprises, each individually wrapped, resulting in the ultimate unboxing experience.   If you can't get your hands on the BIG Surprise, smaller mystery pack dolls are more readily available.  Recommended for ages 6+.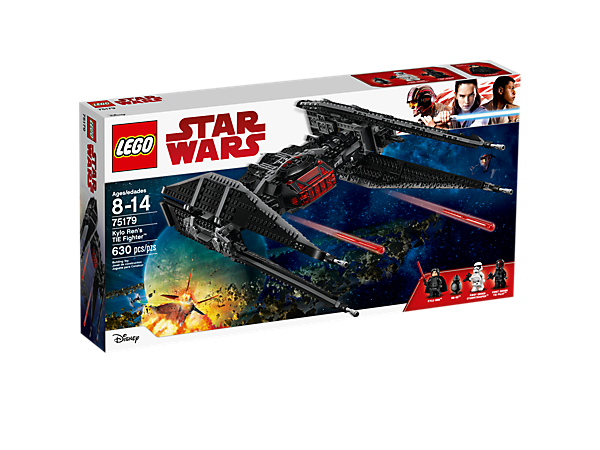 LEGO Kylo Ren's TIE Fighter– Legos are always popular with children of all ages and there are always new sets coming out.  One of the new sets this season is Kylo Ren's TIE Fighter.  Recommend for ages 8-14, this set has 630 pieces.  It comes with three mini-figures and a BB-9E figure. It retails for $79.99.  Other new sets include Star Wars First Order Star Destroyer, Minecraft Waterfall Base, Witch Hut and Jungle Temple and NINJAGO Destiny's Bounty.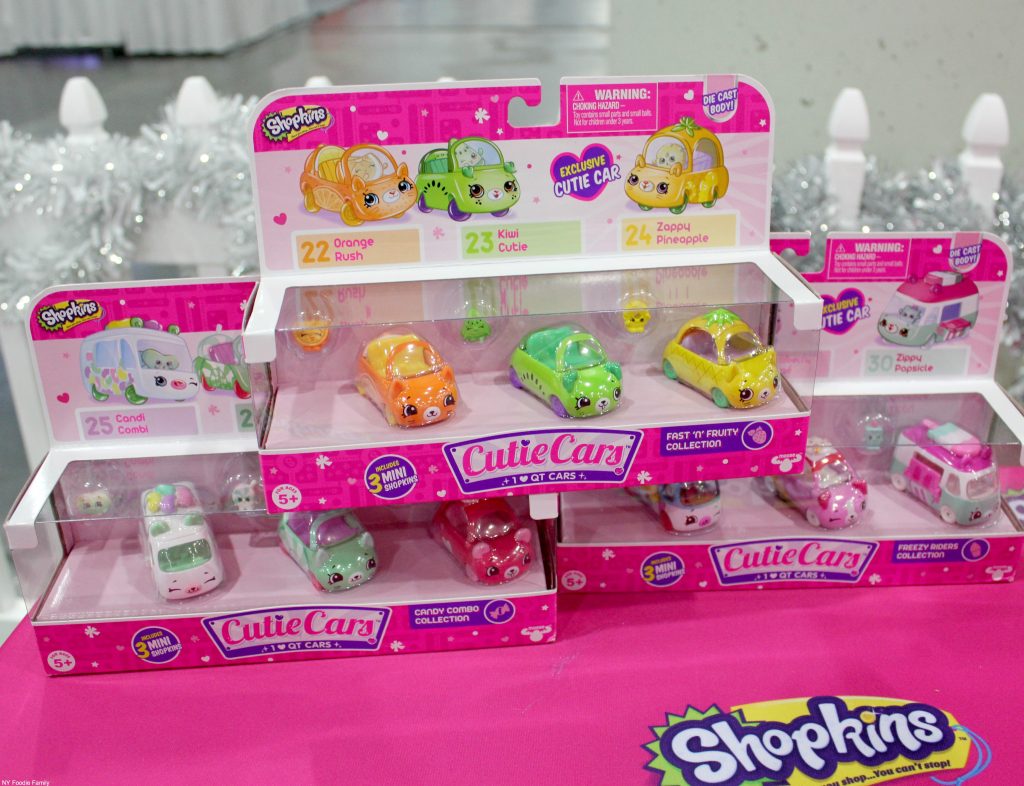 Shopkins Cutie Cars – Cutie Cars are one of the newest additions to the Shopkins line. They are sold in 3 packs (pictured above) as well as in single packs.  Each car comes with its own Shopkin.  They are diecast and can be pushed. There are 37 cars to collect in Series 1. Recommended for ages 5+.  3 packs retail for $12.99, single packs retail for $4.99.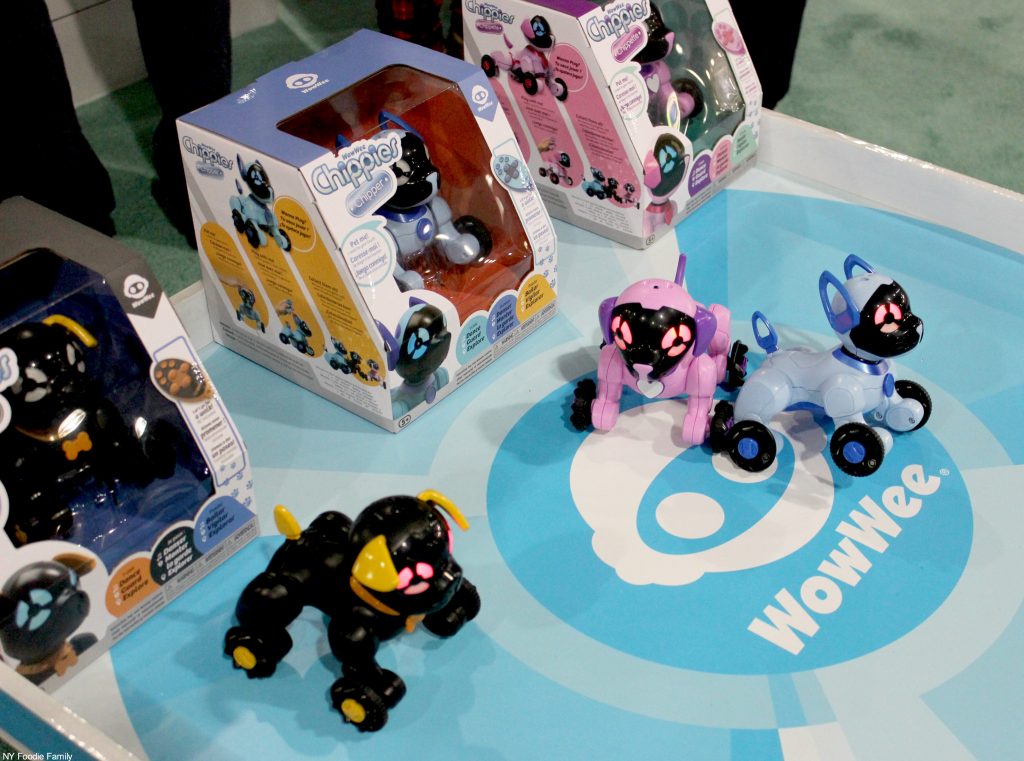 WowWee Chippies – These are remote-controlled puppies that can dance, sing, chase their tails and more.  They have LED eyes and posable hind legs.  There are four different puppies to choose from:  Chipper (blue), Chippette (pink), Chippo (black) and Chippella (white). Recommended for ages 5+.  Retails for $39.99.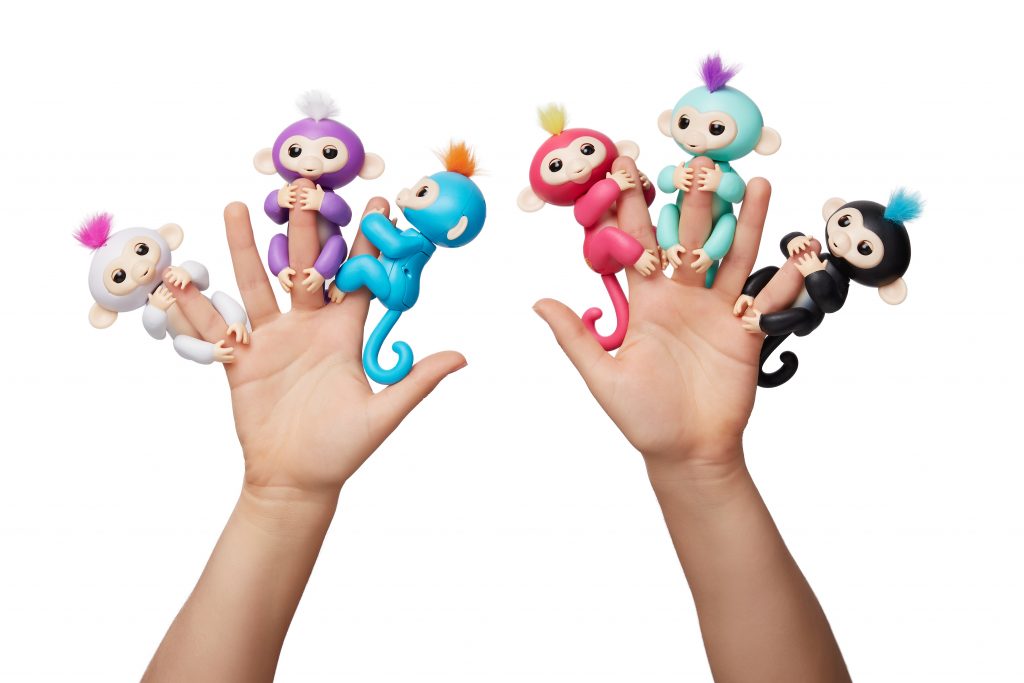 WowWee Fingerlings Monkeys – Fingerlings Monkeys were just released in August of this year.  These baby monkeys  hang on your fingers and respond to sound, motion and touch.  With over 40 different animations, kids can interact with their Fingerlings by petting it, blowing kisses and more. They can grip on to different surfaces. Parents, do not worry, there is an on/off switch!    There are currently six different Fingerlings (Bella, Boris, Finn, Mia, Sophie and Zoe) which retail for $14.99.  Recommended for ages 5+.