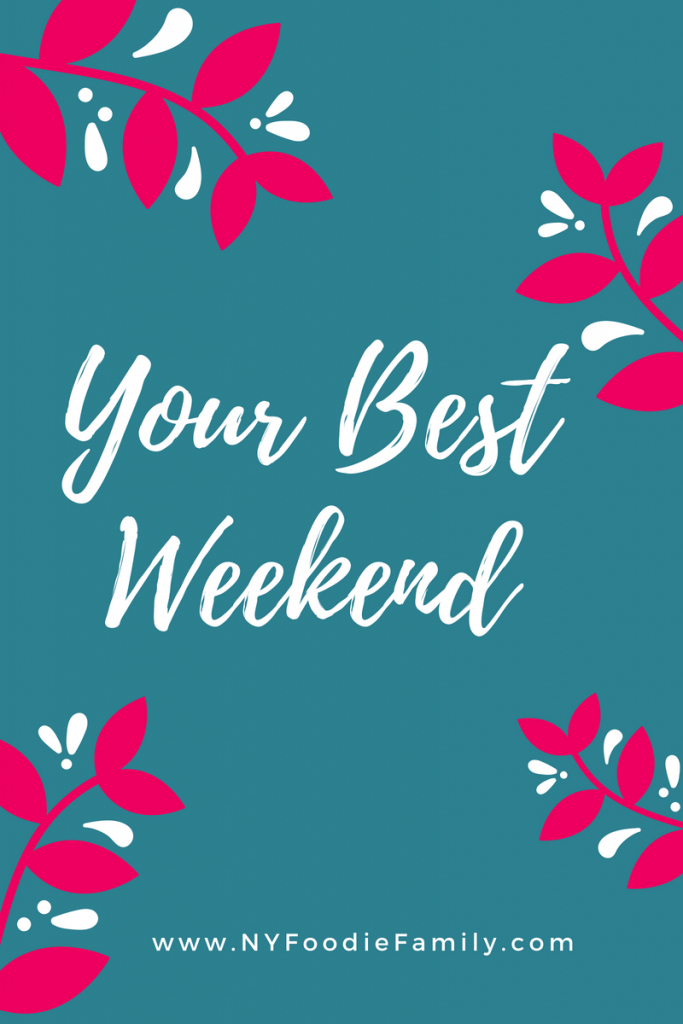 (This post contains affiliate links.  Please read our Disclosure Policy for additional information.)
It's time for another edition of "Your Best Weekend" – ideas and recommendations to help you make the most of your Saturday and Sunday.  We are all busy but we need to make time to enjoy life!
"Why wait for the weekend to have fun?"  – Loesje

Make sure to have some fun during the week as well!  
Celebrate:
September 8 is International Literacy Day. Created by the United Nations, this day, "aims to highlight the importance of literacy to individuals, communities and societies."  Be thankful that you are literate and make time to read today.
Celebrate Grandparent's Day on September 9.  If the grandparents live close, spend the day together creating memories.  If they live farther away, have the kids make a card for their grandparents.  Older kids can write the reasons why they love their grandparents and/or a favorite memory they have.
Self-Care:
Journal Prompt/Reflection: Who inspires you and why?
Challenge:  Get outside and go for a walk.  Take 15 minutes during your lunch break.  Get the family together after dinner.  Take the dog out and walk solo.  Just put on your sneakers and get outside.  There are many benefits of walking.  While you may not get in 10,000 steps a day, it's a goal you can work towards and this can help you keep track of those steps.
New Releases:
DVD:  Did anyone else grow up watching Mr. Rogers' Neighborhood?  The documentary Won't You Be My Neighbor? was released on DVD this week.
Netflix:  Netflix just added a bunch of movies including The Breakfast Club, Black Panther, Groundhog Day and Bruce Almighty.
Amazon Prime:  Lots of movie classics were added this week including Ghostbusters, Jerry Maguire, Robinhood Prince of Thieves and Sleepless in Seattle.
Time for a movie marathon?!
Family Watching:  For families with younger kids, Pete the Cat (season 1) is on Amazon Prime.  Elementary-aged kids might enjoy Hotel for Dogs, also on Amazon Prime.  Netflix has The Ant Bully, Lilo & Stitch and The Emperor's New Groove.
Books for Kids:  Many children's books have recently been published.  For toddlers who need board books, But Not the Armadillo by Sandra Boynton went on sale this week.  Boynton was a family favorite when my kids were younger. For elementary readers The Day You Begin by Jacqueline Woodson offers encouragement to kids who feel different from their peers.  Did you read The Babysitter's Club when you were younger?  Somehow, my daughter never got into the series.  But they have made the series into a graphic novel and book number six Kristy's Big Day was recently released.
Date Night Idea: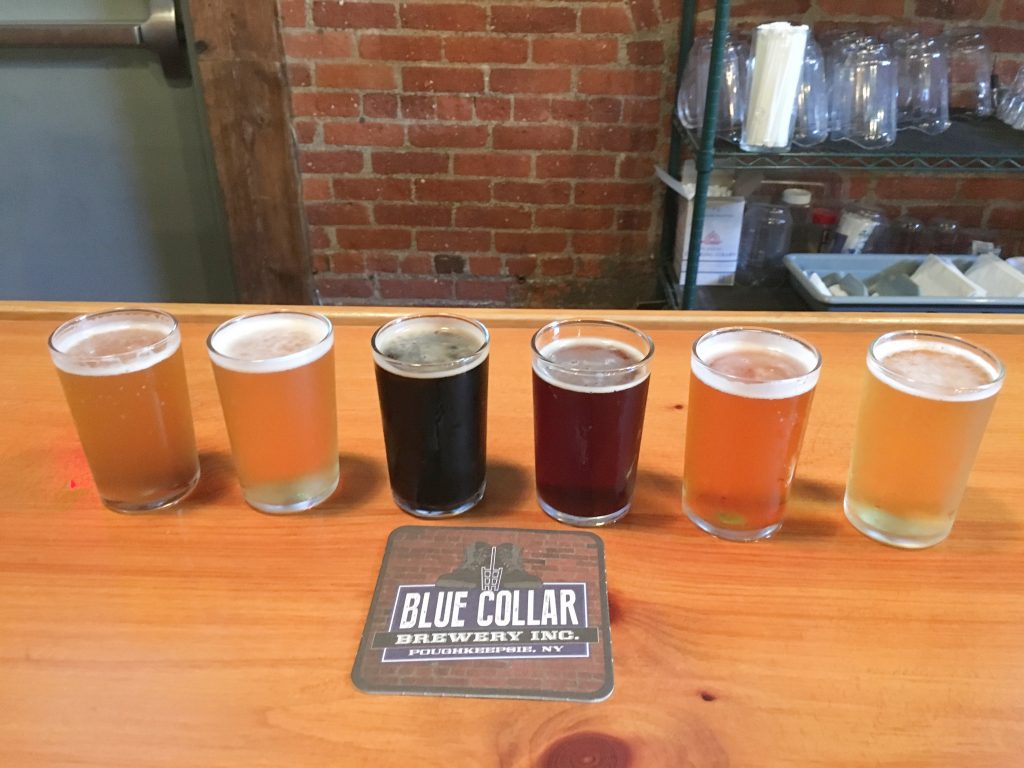 Visit a local brewery – Craft breweries have become very popular.  There are many breweries within a short driving distance from us.  My husband and I have enjoyed visiting several of them, sampling beer flights and enjoying some adult time!
Family Fun:
Dinner Conversation Starter: What is the best thing about being your age?
Go Geocaching – Geocaching is like an outdoor scavenger hunt.  You get some physical exercise while also looking for "prizes."  Read our  Quickstart Guide to Geocaching Using the app and then read what we keep in our geocaching bag. 
Weekly Recommendations:
Recipe:  I just made these Sheet Pan Shrimp Fajitas for dinner last night.  This is a quick, easy and tasty recipe.  I used Penzeys Fajita Seasoning, not the taco seasoning the recipe requested.  This is a perfect dinner now that school has started and weeknights are busy!
Song:  I was watching Bachelor in Paradise and heard this song during the Samsung Galaxy 9 commercial.  I then had to find out who sings it since I loved it so much!  It's LSD's Thunderclouds featuring Sia, Diplo and Labrinth and I've been playing it nonstop.
Meal Plan:  School has started which means busy schedules are back.  If you do not meal plan, I highly recommend that you start!  It helps answer the question of what's for dinner every night and it keeps your grocery bill on budget.  You can read about how I create our weekly meal plan and you can also find over 85 weeks of meal plans on the blog!