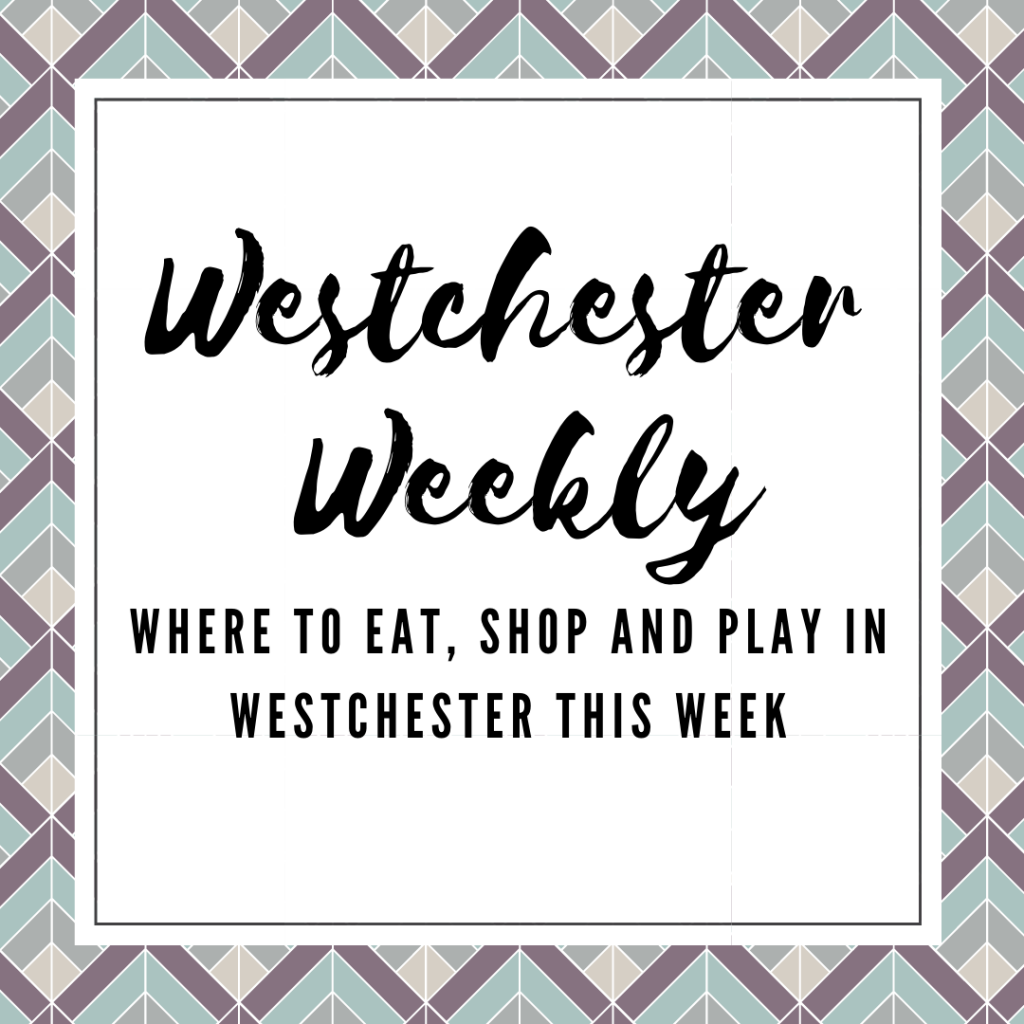 Check out this week's edition of Westchester Weekly for your guide to all things Westchester County:

Eat/Drink:


The Cookery's Halloween Cocktail Club (October 27): (Dobbs Ferry) Get dressed up and enjoy fancy cocktails and good food! Limited availability – make your reservations in advance.
Papi's Fast Italian Puppy & Pinsa Party (October 24): (White Plains) Bring your pet dressed up in a costume for this event. $20/person includes a pinsa of your choice, two Papi mini water bottles, a a swag bag for your dog. RSVP via the link on their Facebook page.

Shop:

Westchester Craft Crawl (October 24 & 25): (locations throughout Westchester) 28 regional professional craft artists will be showcasing their goods across 7 different studios in Cortlandt Manor, Ossining and Tarrytown. 11 AM – 5 PM
Play:


HallowGlow Night at Boundless Adventures (October 24): (Purchase) Wear your Halloween costume and go for a climb on the outdoor adventure courses at Boundless Adventures. Creepy music will be playing and there will be candy for trick or treaters. 6 – 11 PM, $45 for a 2 hour climb.

Haunted Hustle 5K (October 25): (Jefferson Valley Mall – Yorktown)
Fitness Turf at the Rt. 6 side of the mall
Registration ($25) with proceeds going to Comfort Keepers Home Care in Peekskill. Participants are encouraged to come in costume – prizes will be given out. (9 AM – 11 AM)
Open Studio Hours at Art XO Studio: (Irvington) Drop in Saturdays in October (10/24 and 10/31). Paint and decorate any project of your choice. Projects start at $5. 11 AM – 3 PM. Cash or Venmo only.

Outdoor Cinema at the Jefferson Valley Mall: (Yorktown)
Parking Lot in front of Orange Theory Fitness. Food trucks and concessions onsite. $10 car parking fee + $6/per ticket per person. Purchase tickets here.
Friday, October 23: Casper, 7 PM (Gates open at 6 PM)
The Wedding Singer, 10 PM (Gates open approximately 9:15 PM)
Sat., October 24: The Nightmare Before Christmas, 7 PM
(Gates open at 6 PM)
Fast and Furious, 10 PM (Gates open approximately 9:15 PM)

Virtual Cooking Classes with Zwillings Cooking Studio: $35/person
October 24th : Virtual Kids Baking & Desserts – 2 PM
October 25th: Virtual "Family Time" Asian Street Food – 4 PM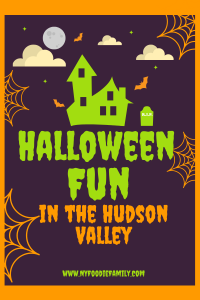 Check out more Halloween fun taking place in the Hudson Valley.
Upcoming Events:
October 31st:
The Blood Moon Vampire Ball at Birdsall House: (Peekskill) A socially distant drag show, hosted by Dotty Spartans and Gigi Cutina. Show starts at 8 PM. Tickets must be purchased in advance.

Halloween Party at Goosefeather restaurant: (Tarrytown) Enjoy a costume parade and contest, candy hunt, lawn games and more. Food and beverages will be available for an additional cost. Two time slots are available 11 AM – 1:30 PM or 1:30 PM – 4 PM. Tickets are $30/adult and $15/child.
Halloween Trunk-or-Treat Candy Crawl Car Parade at the Jefferson Valley Mall: (Yorktown Heights) Enjoy a contactless drive-through trunk-or-treat experience. (Free)
Ongoing Events:
Autumn Changes Train Exhibit at Lasdon Park: (Katonah) There is a new fall exhibit and train show at the Conservatory at Lasdon Park. Tickets must be purchased online, in advance. $20/adults, $10/children, $15/seniors (use promo code: "50% off" at checkout.