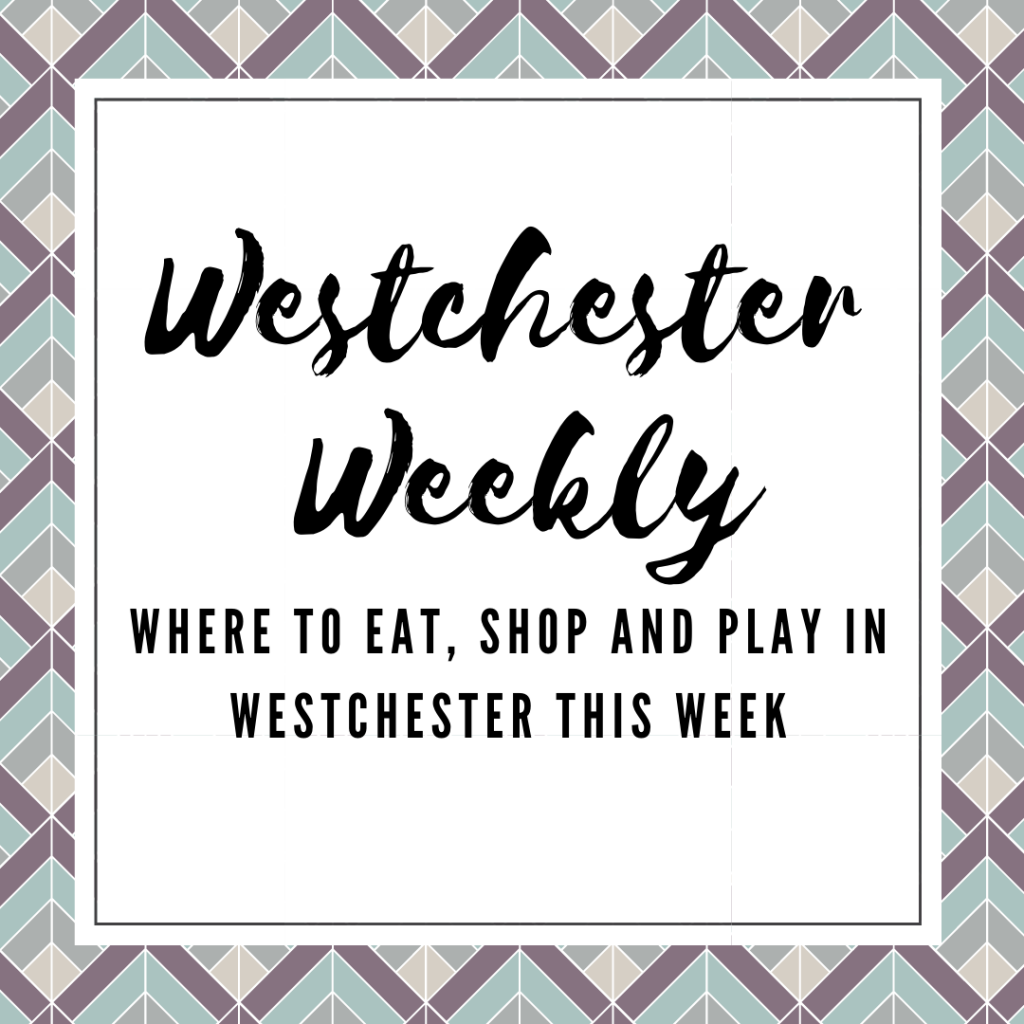 Here is this week's guide to all things Westchester County:
Eat/Drink:

The Hudson Oven (various locations): The Hudson Oven is back with Sourdough Sundays. Sign up for their newsletter to see where they will be setting up the bread cabinet each Sunday. They have also started a Treasure Chest program where they showcase homemade goods from craftpersons they think are worth you knowing about.

Climbing Wolf (Dobbs Ferry): This family-owned and operated specialty coffee and craft beer bar opened October 10th in Dobbs Ferry.

Hudson Valley Restaurant Week (various locations): The Valley Table's Hudson Valley Restaurant Week is taking place November 9th – 22nd. They have published the participating restaurant list, so you can start planning and making reservations now!

Jay Street Cafe (Katonah): After closing for the summer, the Jay Street Cafe in Katonah reopened October 3rd.
Shop:
DeCicco & Sons: The local, family-owned grocery store chain opened its 9th location in Eastchester, on October 9th.
Farmers Market at the Valley (Jefferson Valley Mall – Yorktown):
Wednesdays, September 16-November 18
2:30 PM – 6:30 PM

Horsefeathers (Tarrytown): The Tarrytown restaurant just launched its Halloween merchandise line. T-shirts, hoodies, a tote bag, and face mask are just some of the merchandise for sale. The pre-sale opened Monday on their website and will be available to purchase in the restaurant on October 20th.

Target: It's been announced that Target will be opening its first Yonkers location at the Cross County Shopping Center in 2021.
Play:

Autumn Changes Train Exhibit at Lasdon Park: (Katonah) There is a new fall exhibit and train show at the Conservatory at Lasdon Park. Tickets must be purchased online, in advance. $20/adults, $10/children, $15/seniors (use promo code: "50% off" at checkout.

HallowGlow Night at Boundless Adventures (October 16 & October 24): (Purchase) Wear your Halloween costume and go for a climb on the outdoor adventure courses at Boundless Adventures. Creepy music will be playing and there will be candy for trick or treaters. 6 – 11 PM, $45 for a 2 hour climb.

Open Studio Hours at Art XO Studio: (Irvington) Drop in Saturdays in October (10/17, 10/24 and 10/31). Paint and decorate any project of your choice. Projects start at $5. 11 AM – 3 PM. Cash or Venmo only.

Outdoor Cinema at the Jefferson Valley Mall: (Yorktown)
Parking Lot in front of Orange Theory Fitness. Food trucks and concessions onsite. $10 car parking fee + $6/per ticket per person. Purchase tickets here.
Friday, October 16: Hotel Transylvania, 7 PM (Gates open at 6 PM)
Grease, 10 PM (Gates open approximately 9:15 PM)
Sat., October 17: Goosebumps, 7 PM (Gates open at 6 PM)
Godzilla, King of Monsters, 10 PM (Gates open approximately 9:15 PM)

Virtual Cooking Classes with Zwillings Cooking Studio: $35/person
October 16: Asian Street Food Virtual Cooking Class, 6 PM – 8 PM
October 18: Family Style Italian, 4 PM – 6 PM
October 20: Thai Food, 6 PM – 8 PM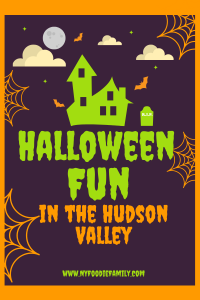 Check out more Halloween fun taking place in the Hudson Valley.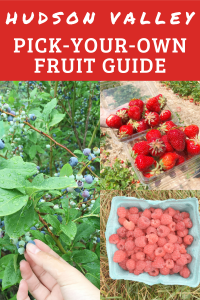 There's still time to pick apples and pumpkins! Check out our Pick-Your-Own Fruit Guide.