Did you have a great weekend? It just flies by so quickly! Monday's here and it's time to start another week.  Monday  means that it's time for another weekly meal plan.  If you are looking for some dinner time inspiration, my weekly meal plan is the place for you.  Each week I showcase what was on my previous week's meal plan, with pictures, recipe links and most importantly, my family's review of each dish.  There are so many food blogs, cookbooks and recipes out there and I am always on the lookout for new family-friendly recipes to try.  If you are new to meal planning, read more about how I make my weekly meal plan. Here is a look at what was on our menu this past week: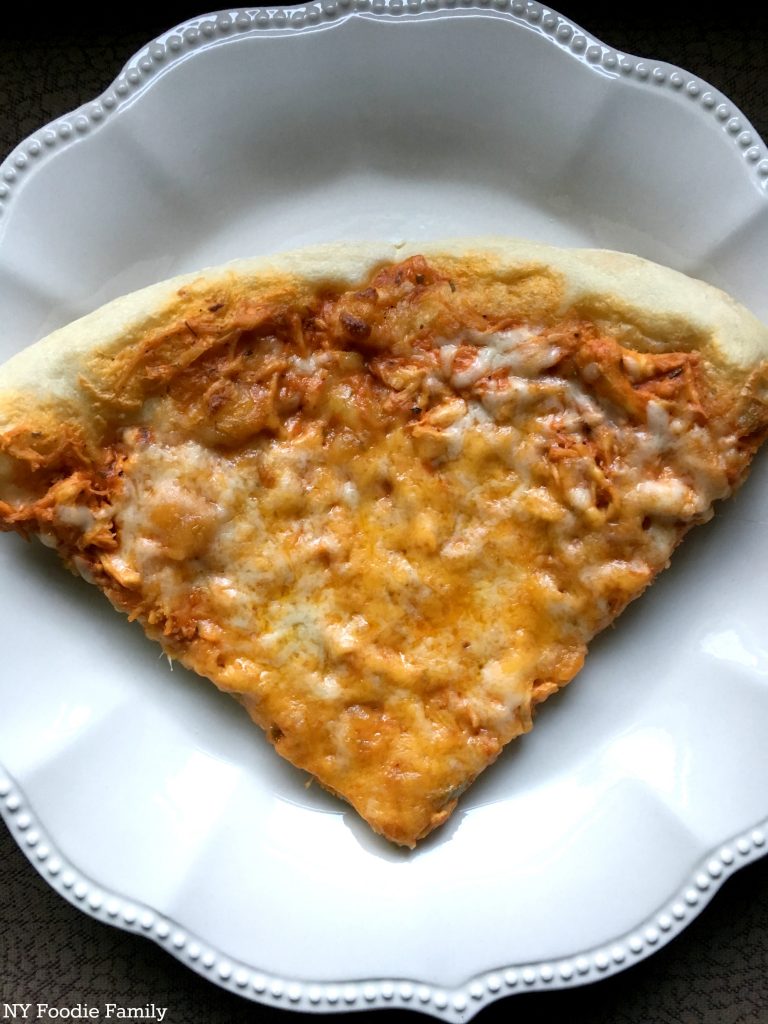 Saturday: We ate the leftover Chicken Enchilada Pizza my husband had made Friday night.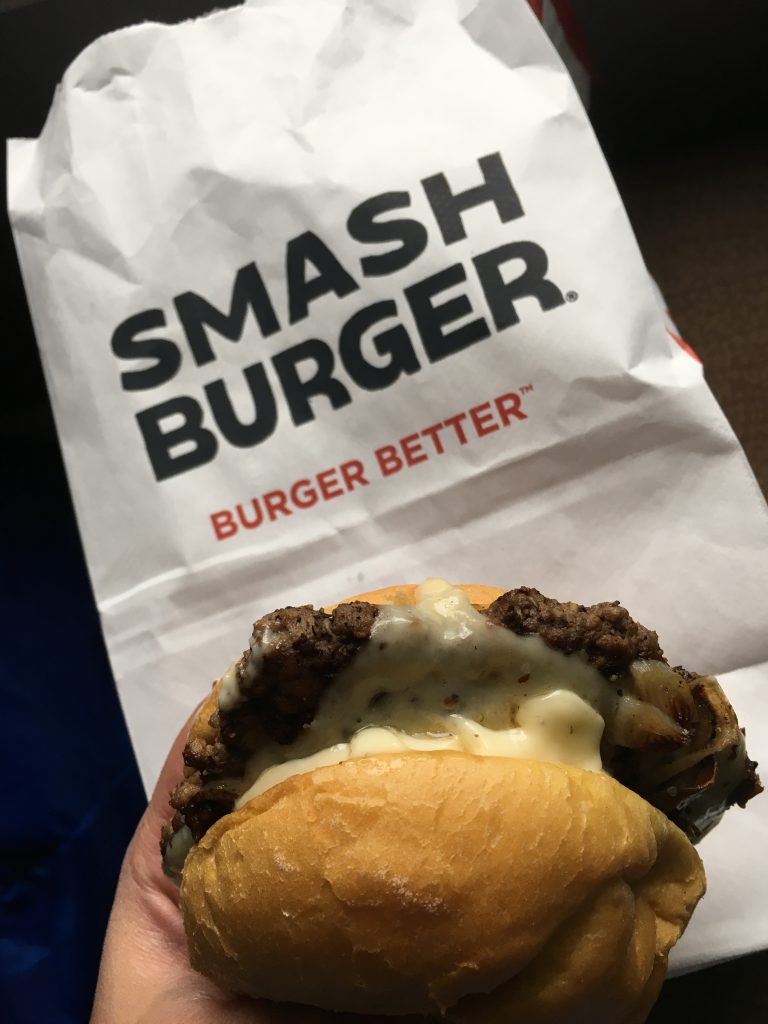 Sunday: My husband and daughter ate dinner at the Girl Scout Father/Daughter dance.  My son and I had Smash Burger for dinner.  This Truffle Mushroom Swiss Burger was surprisingly tasty!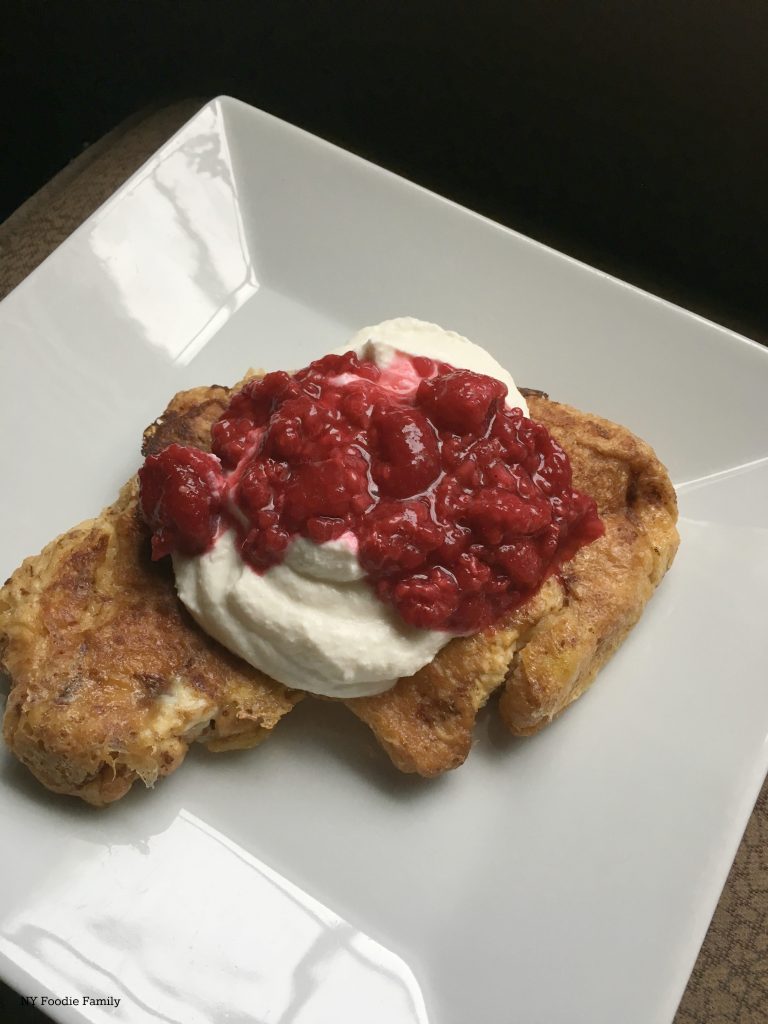 Monday: I made Raspberry Ricotta Croissant French Toast from Half Baked Harvest.  My kids love breakfast for dinner.  Before seeing this recipe, I had never thought to make french toast using croissants.  This recipe was easy enough to make and very tasty!  I used thawed frozen raspberries, instead of fresh, which worked out fine. I also used four large croissants, instead of the smaller ones the recipe suggested using.  I had a lot of egg mixture leftover, so I made some regular french toast using bread.  I served the french toast with bacon.  Of course this dinner was kid-approved!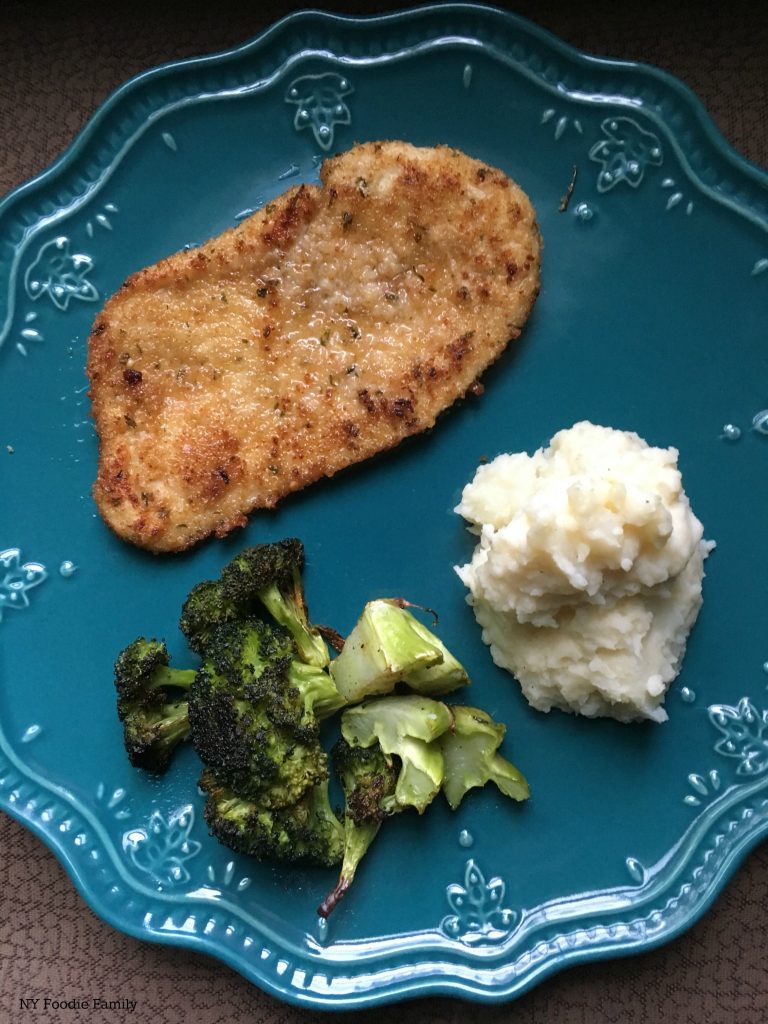 Tuesday: I fried up some breaded chicken cutlets and served with homemade mashed potatoes and roasted broccoli.  A simple supper, but one that was really enjoyed by the family!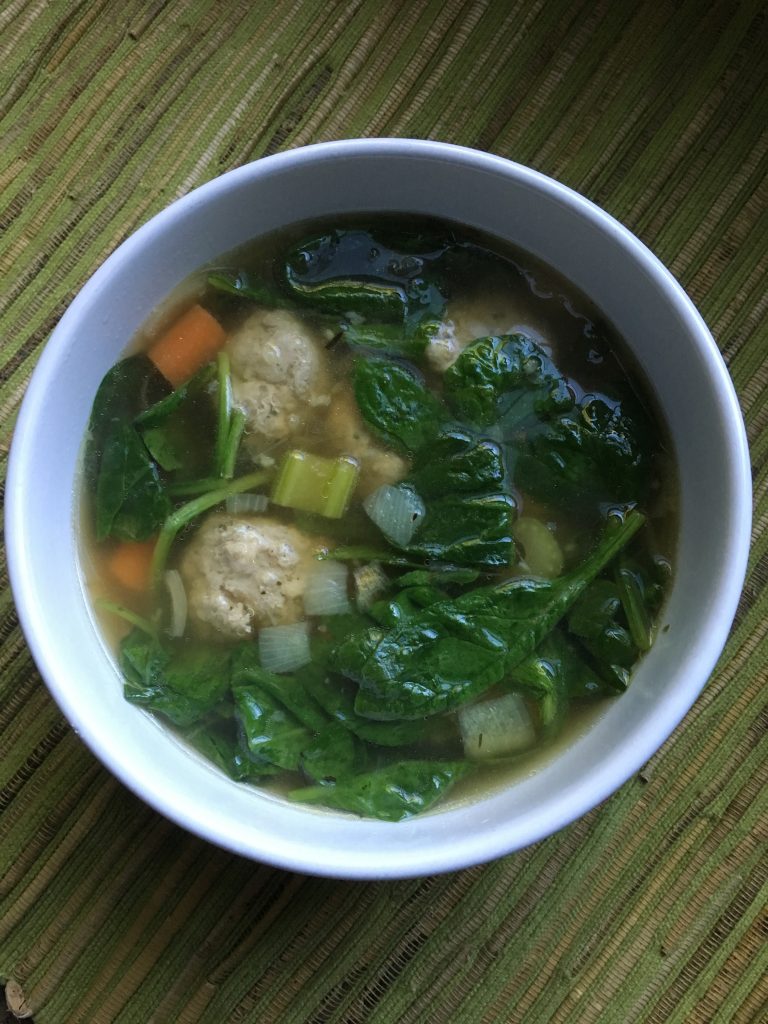 Wednesday: I made Turkey Meatball Spinach Soup from Damn Delicious.  Actually, my son made most of it and I supervised.  He did make me roll the meatballs though.  This recipe was quick and easy enough for an almost 9 year-old to make.  However, I found the meatballs lacking flavor.  If I was going to make this again, which I probably won't, I'd add some egg noodles to the broth, because….we love carbs!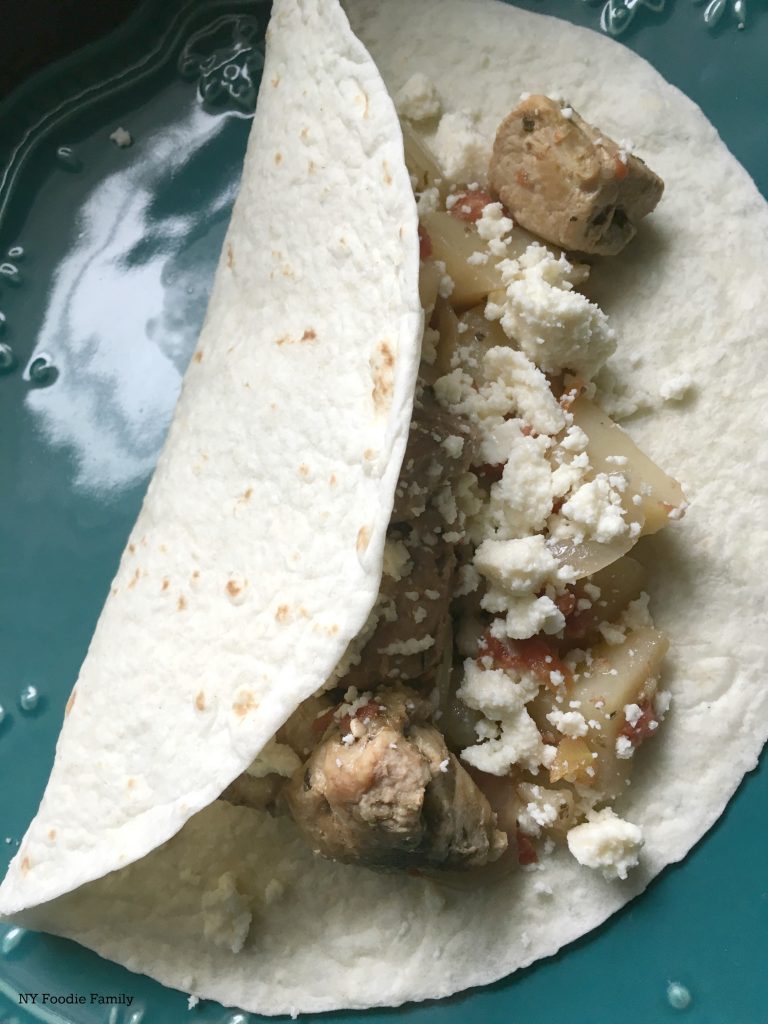 Thursday: I made Slow Cooker Pork Tinga from Bread Booze Bacon. This recipe is adapted from a Rick Bayless recipe.  I love a good slow cooker recipe and this one wasn't bad.  I double the amount of pork the recipe called for and realized I should have doubled the sauce mixture.  Mine was barely saucy at all.  I bought tortillas which we served the pork on but I also made rice which we added as well.  There was a good amount of leftovers which we just ate over the leftover rice.
Friday:  I made our usual homemade pizza.  Just plain cheese this week!
What are you having for dinner this week?