I am so happy that it's Friday.  This has seriously been one of the busiest weeks ever.  I volunteered every day this week at my son's school book fair.  Plus, this week was my daughter's band concert, swimming lessons for my son, Open House night at the elementary school, multiple doctor/dentist appointments before and after school, piano lessons, and a Girl Scout and Cub Scout event!  I am exhausted!  But, I survived and will hopefully get to relax a little this weekend.  After all, Mother's Day is on Sunday, right?!   Speaking of which, Happy Mother's Day to all my fellow mom readers.  I hope you have  a great day celebrating you!  Here are five from this week:
Family Fun – Last weekend we enjoyed family time at a Japanese Cherry Blossom Festival.  We got to see lots of performances including sword demonstrations, Japanese drummers, traditional dancers and more.  Unfortunately, the weather was a bit chilly and it started to rain at one point.  But, we made the best of it and had a good time.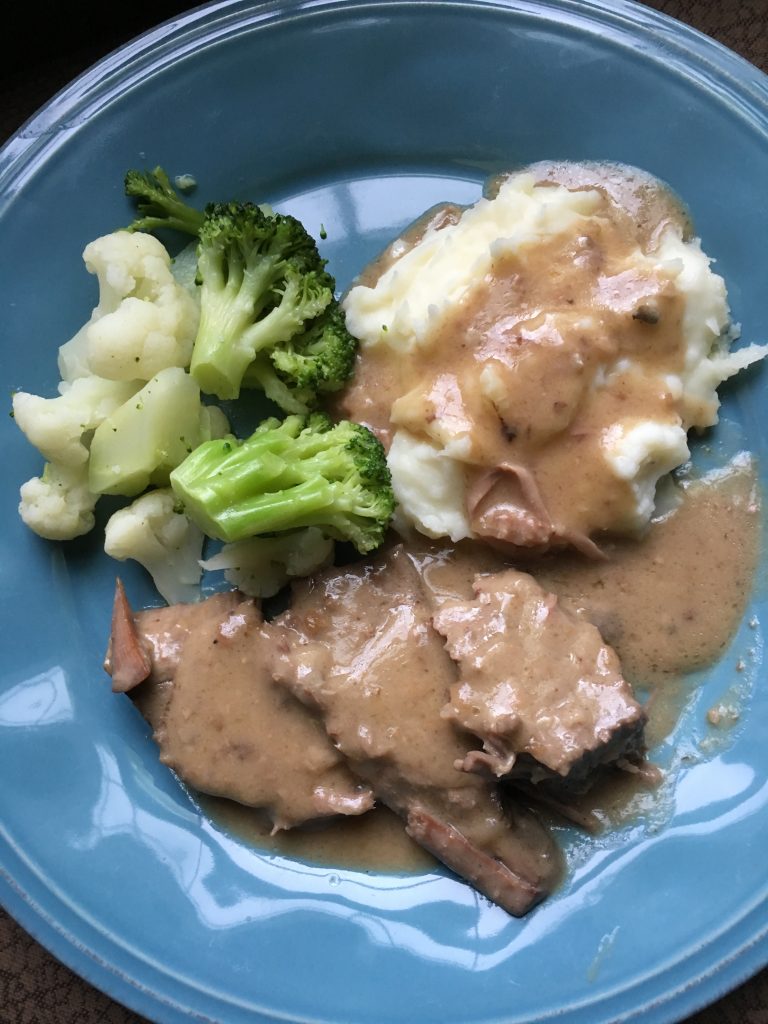 Cooking – My slow cooker has gotten a lot of use this week!  Check out this Monday's weekly meal plan to see what was on our menu, including this Awesome Slow Cooker Pot Roast with gravy.
Watching – This past week we watched Fantastical Beasts and Where to Find them and Hidden Figures.  I didn't read either of the books first and didn't really have any idea of what either movie was about.  So, I was pleasantly surprised to find that I enjoyed both movies.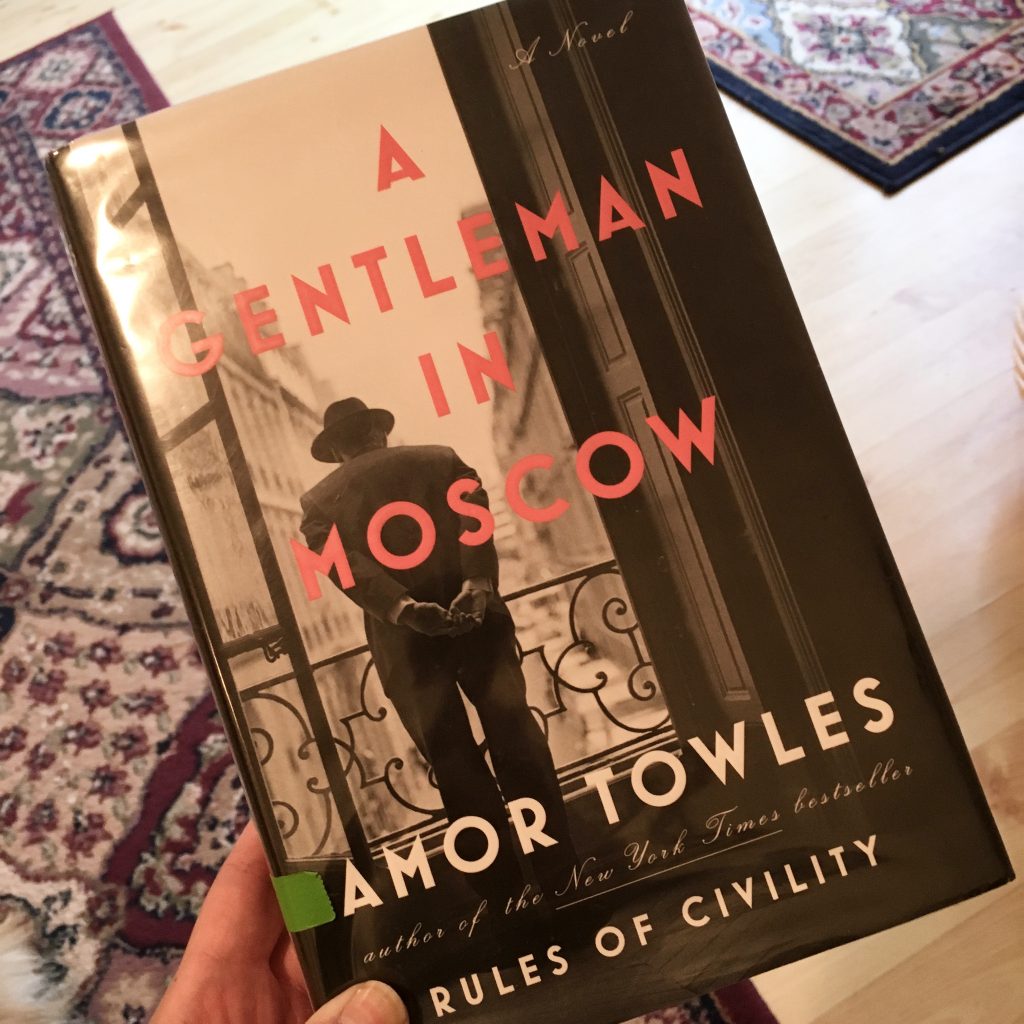 Reading – I just started A Gentleman in Moscow yesterday afternoon.  It's the book of the month for a Goodreads group I'm in, otherwise, I hadn't even heard of this book! LOL!  I usually enjoy historical fiction, so I'm hoping this one's a winner.  I'll hopefully get in some decent reading time this weekend.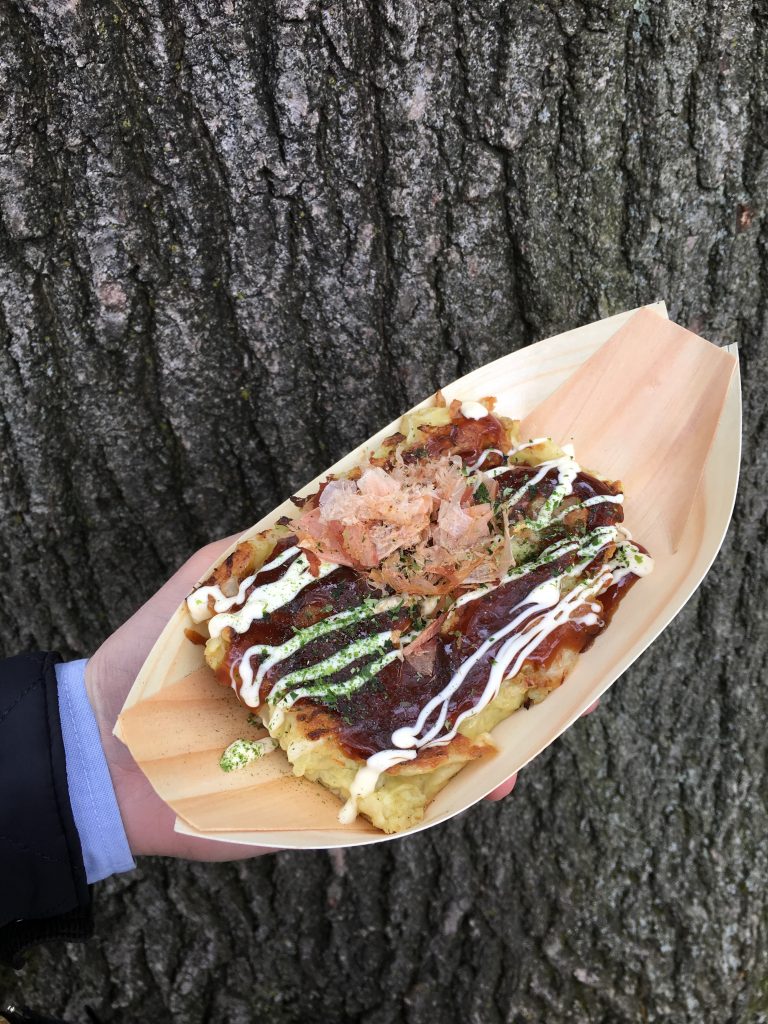 Eating – At the Japanese Cherry Blossom Festival we ate ramen, skewered beef and this Okonomiyaki.  This was our first time trying it, but won't be our last.  It's a savory pancake made of cabbage and egg and topped with two different sauces and pork belly. Yum!
ICYMI this week on the blog:
Monday I shared our weekly meal plan.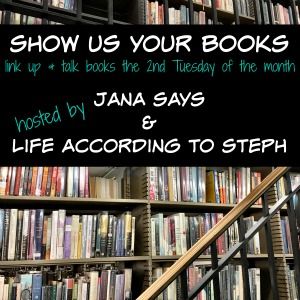 Tuesday I posted my April 2017 Reads and joined the Show Us Your Books link up.
I'm linking up with Katie, Andrea and April!  Have a great weekend!