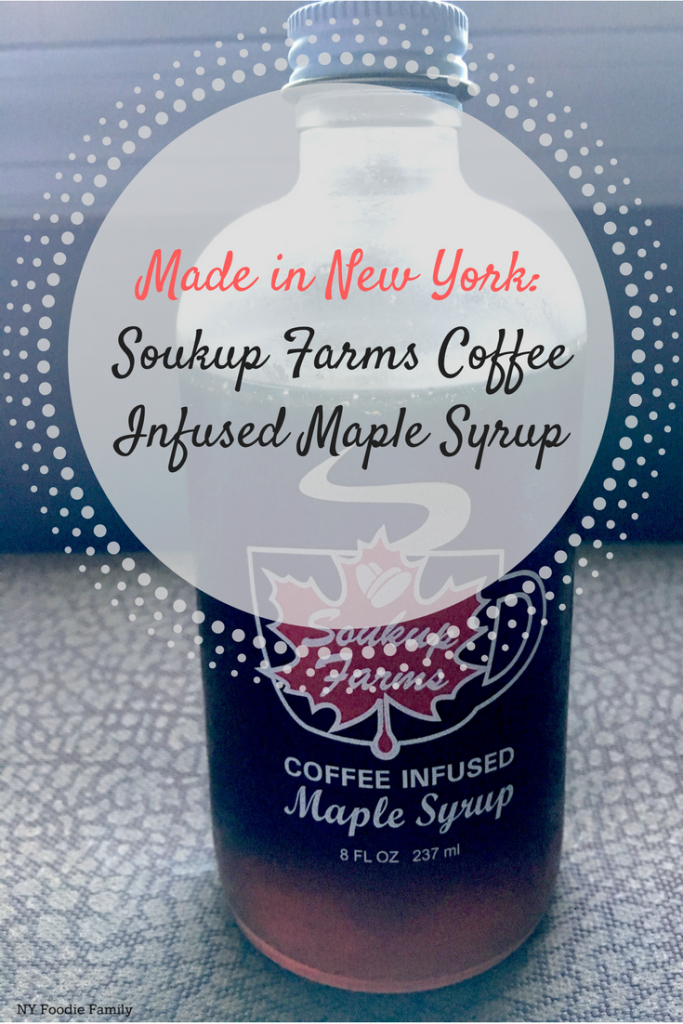 I recently visited the new Mohegan Lake Farmer's Market in northern Westchester County.  While the farmer's market itself was disappointing and almost nonexistent, I didn't leave empty handed.  One of the few vendors at the market was Soukup Farms, selling their maple syrup.  Their coffee infused maple syrup caught my eye and after sampling a taste I knew that I had to bring some home.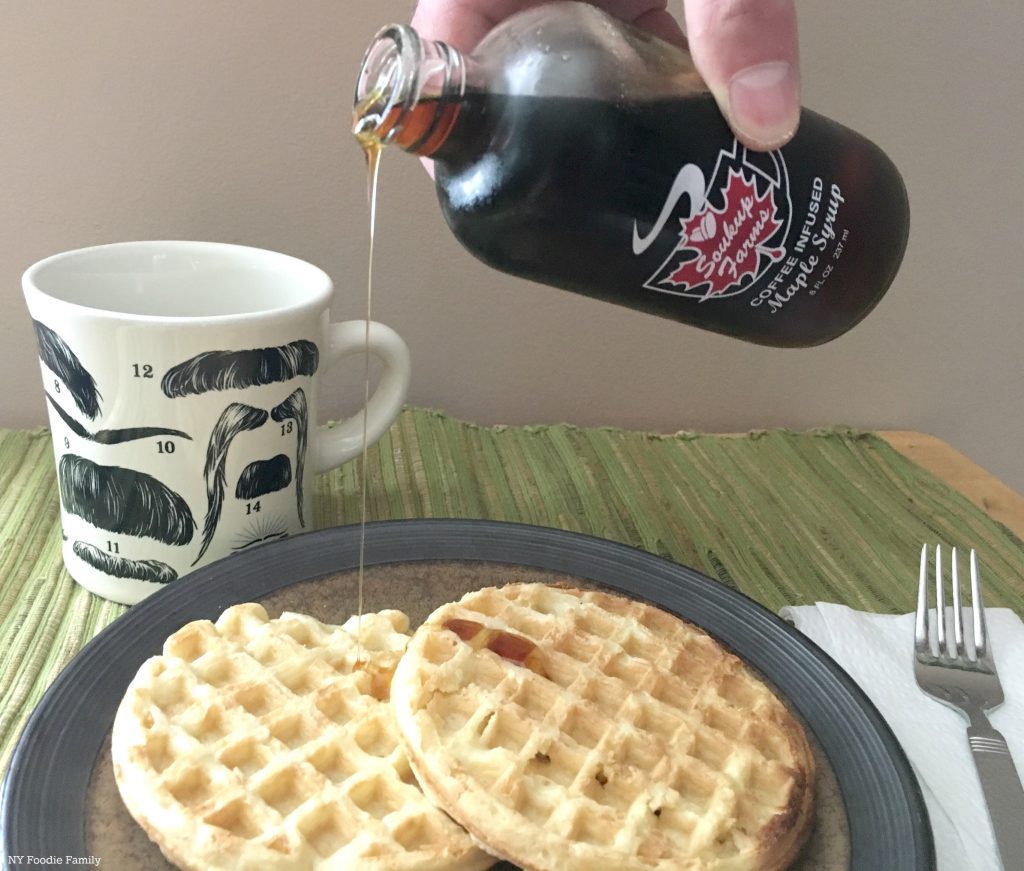 The syrup is a delicious combination of  locally roasted Irving Farm Coffee Roasters Gotham Dark Roast and the farm's Dark Amber maple syrup. Our weekday frozen waffles have become elevated to another level!  And on the weekends when we get the chance to have have homemade pancakes or french toast, this syrup is the finishing touch.  When I purchased the bottle, I was told that this syrup also tastes really good on yogurt or ice cream.  We have't tried either of these combos…….yet!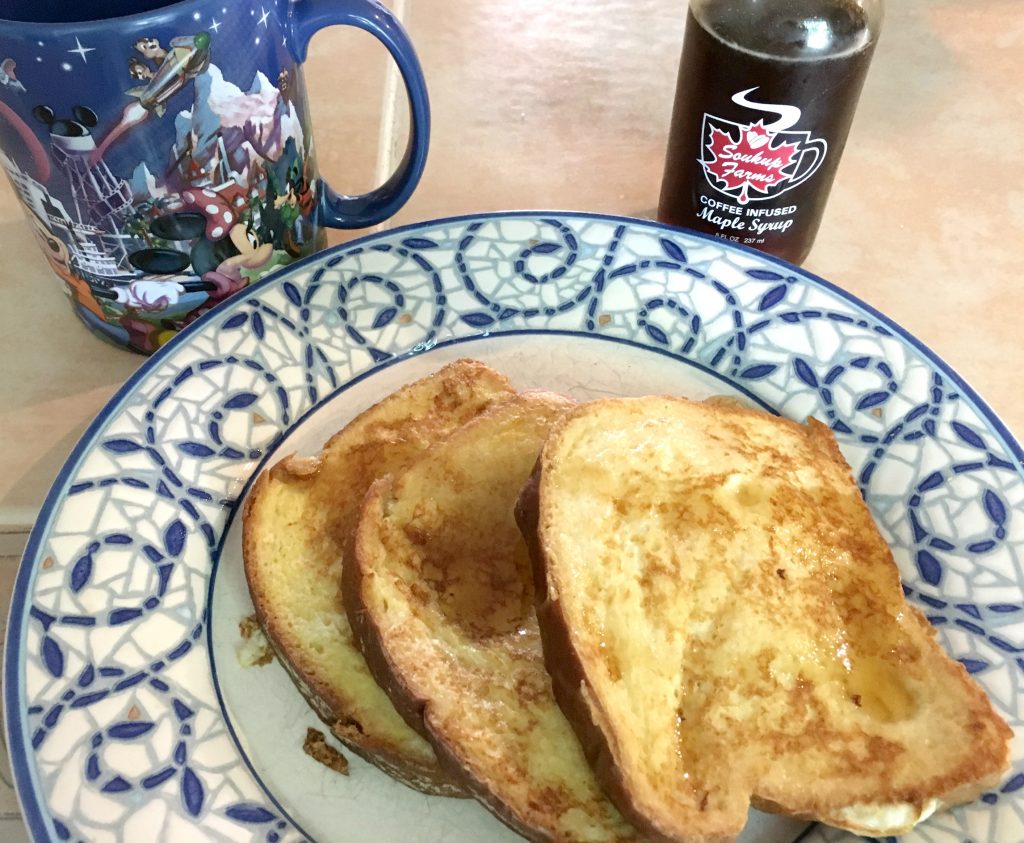 The coffee infused maple syrup is available in three different size bottles, 2-oz ($4.50), half pint ($8.00) , or a pint ($14.00). Currently, Soukup Farms does not sell their products in stores in Putnam or Westchester counties.  However, besides the Mohegan Lake Farmer's Market, they are also a drop-in vendor at the Tarrytown and Sleepy Hollow Farmer's Market.  The syrup is available in many Dutchess County locations including the Taste of NY Store  at the Todd Hill location, Zoe's Ice Cream Barn in LaGrange, McEnroe's Organic Market in Millerton and JSK Cattle Company in Millbrook.  You can also order this coffee infused syrup, as well as their classic maple syrup and other maple products online or find them as a vendor at several local events!
Soukup Farms is a third generation family farm located in Dover Plains, NY, tapping tree since 1955.   The farm has over 2,000 taps and is continuing to expand.   They are a member of the NY State Maple Association and a participant in NYS Maple Weekends in March. Don't miss their Harvest Festival this October where you can visit the farm and enjoy some family fun!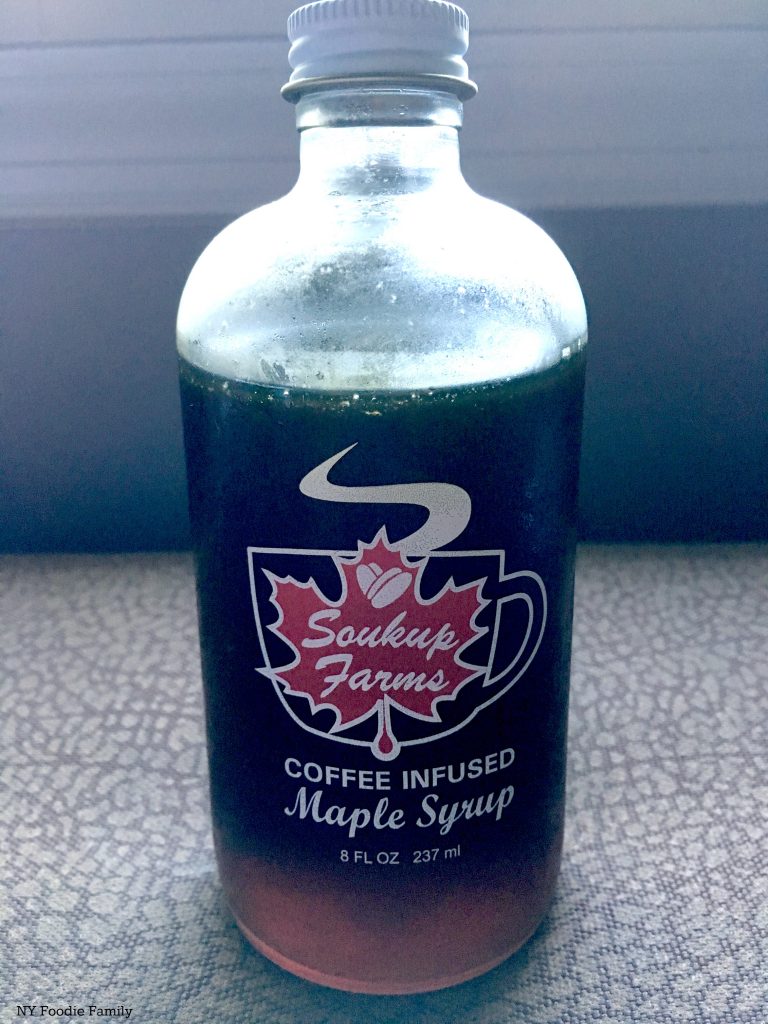 The Details:
Soukup Farms
271 Halls Corner Road
Dover Plains, NY 12522
(845) 264-3137
Check out their website and follow them on Facebook and Instagram for all the latest news!