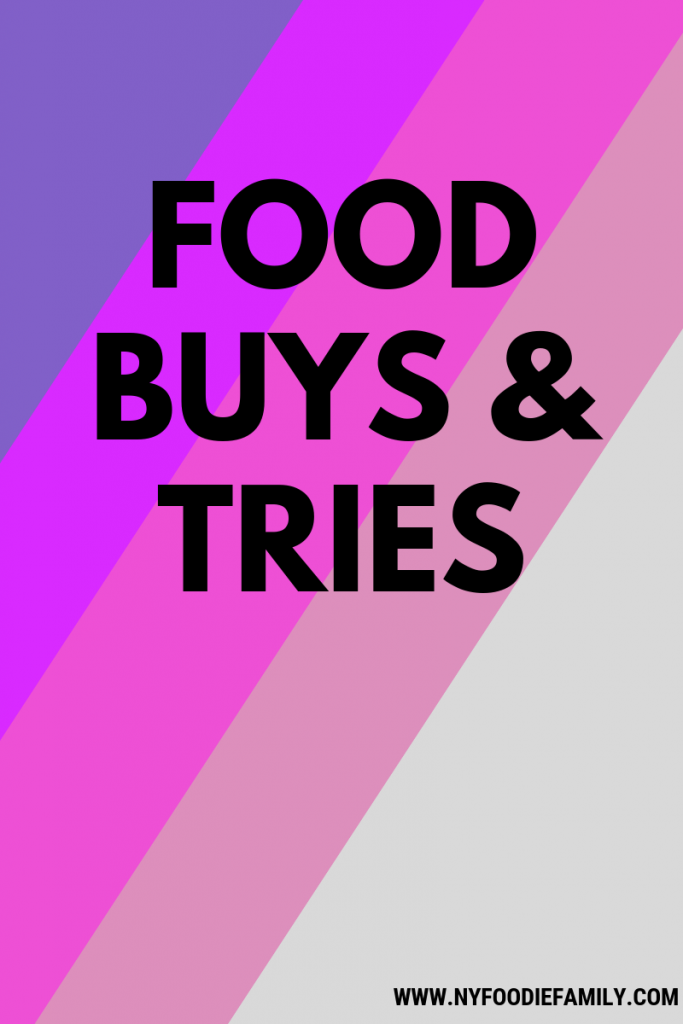 It's been a couple of months since I wrote a Food Buys and Tries post.  As much as our family loves to eat out, we also love trying new food products that we find in the supermarket or that companies are kind enough to send us to sample.  Here are some of our recent food buys and tries winners: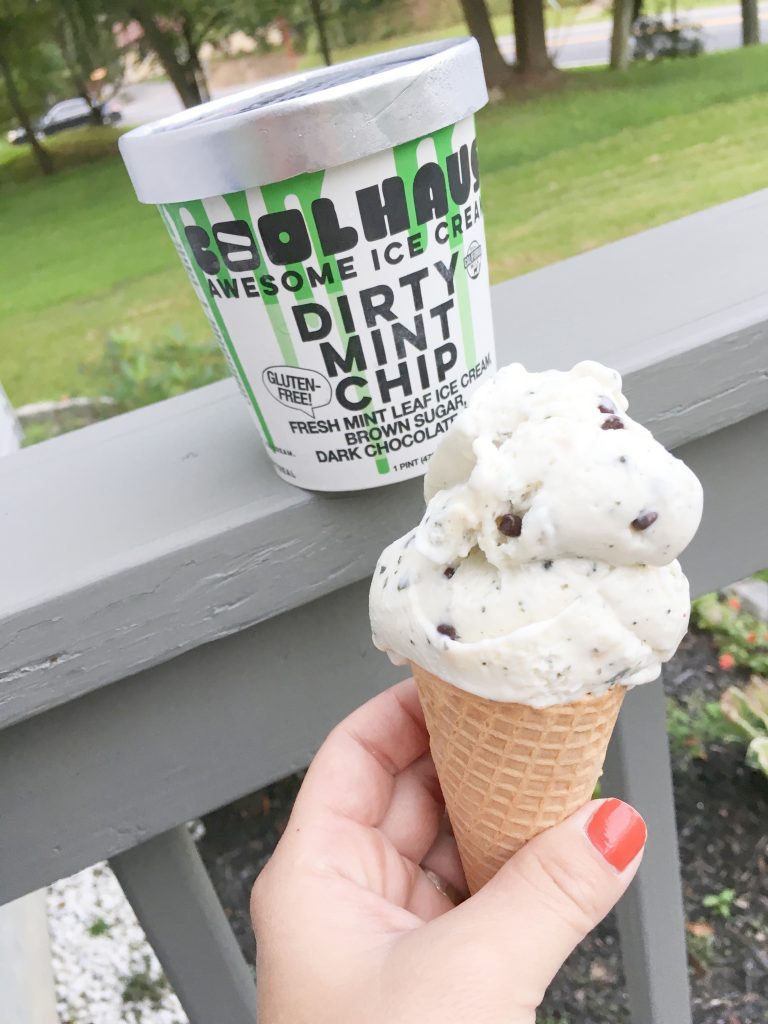 Coolhaus Awesome Ice Cream: Dirty Mint Chip – Coolhaus Awesome Ice Cream has shops in California and Texas.  For those of us not lucky enough to live in these areas, we can now buy pints of their ice cream at our local grocery store!  My husband loves mint ice cream so I got the Dirty Mint Chip.  This flavor is fresh mint ice cream with brown sugar and dark chocolate chips.  The fresh mint flavor is very evident and my husband loved this ice cream.  While I'm not a huge mint ice cream fan, I am excited to try some of their other flavors like Milkshake & Fries, Balsamic Fig and Mascarpone and Campfire S'mores.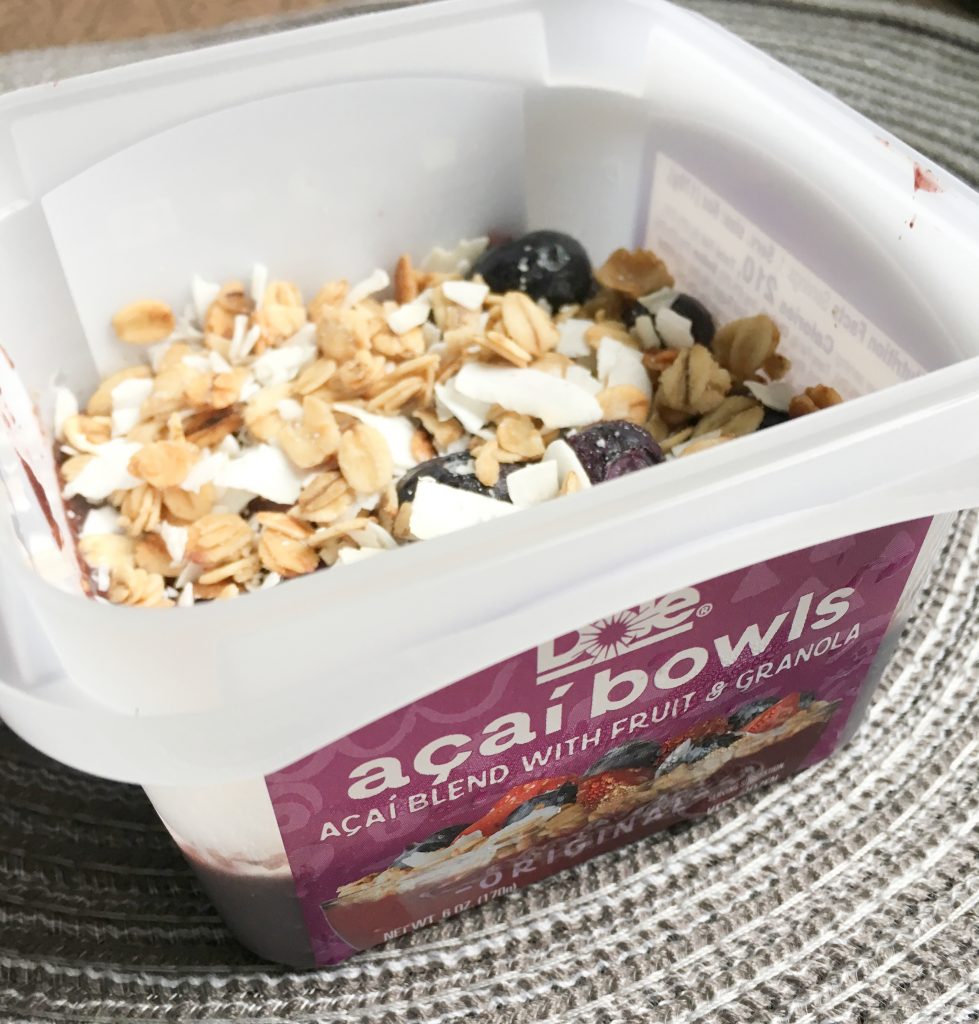 Dole Acai Bowls – I have to fully disclose that I have never tried an acai bowl before trying this Dole one.  I found this bowl in the frozen fruit section of the grocery store.  The directions state that it should thaw for 45 minutes or you can microwave it.  We opted to thaw it but even after an hour it didn't defrost all the way.  The original has acai, bananas and honey topped with strawberries, blueberries, coconut and honey oat granola.  It also comes in protein and tropical varieties. My son loved this bowl and has asked for more.  This makes a convenient quick and easy breakfast, if we go the microwave defrost route.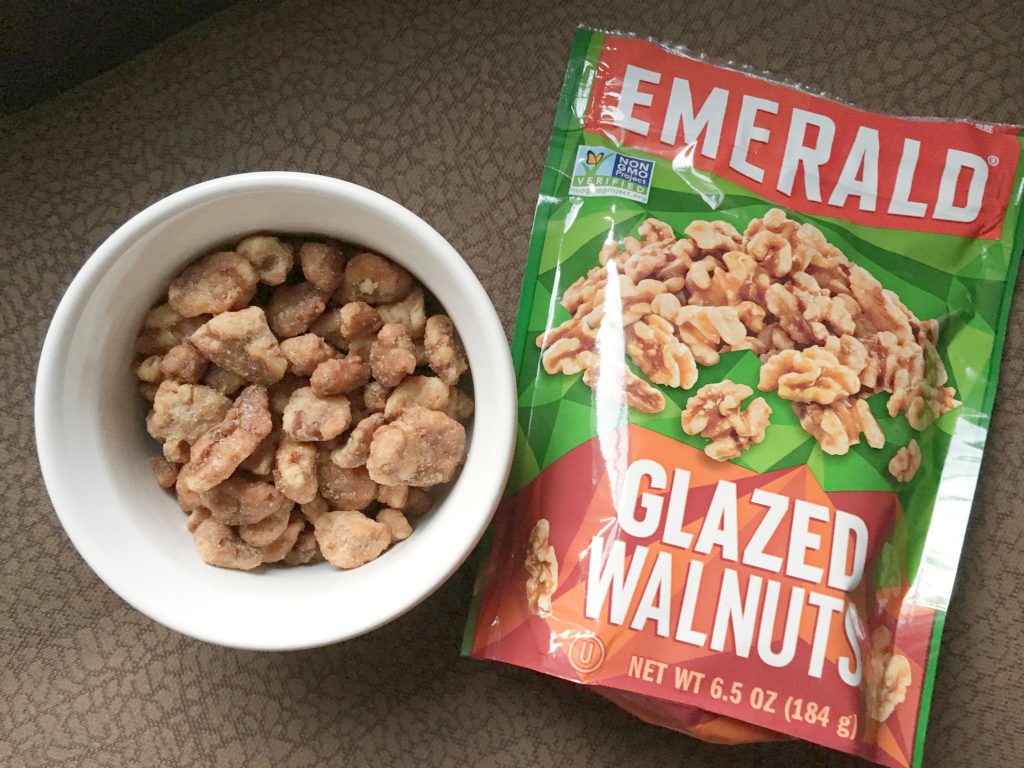 Emerald Glazed Walnuts – I've been taking nuts with me to work as a snack.  I tried these glazed walnuts for the first time and they taste like candy. And they are very addicting!  It definitely satisfies a sweet and crunchy craving.  I will be buying these again.  I just have to watch how often I eat these!
Jimmy Dean Delights Egg'wich – My usual morning routine involves eating breakfast in the car during my commute to work.  I cannot eat first thing in the morning and I hate eating at my desk.  So, I have gotten used to eating while driving.  It's not horrible, but I am limited to portable foods.  Often, I eat a sandwich (PB&J, cold cuts, etc.).  Sometimes I eat a frozen breakfast item liked this Jimmy Dean Delights Egg'wich.  This is turkey sausage and cheese sandwiched between two bacon, spinach, caramelized onion and parmesan egg frittatas.  I heat it up and then wrap it in foil until I'm ready to eat it.  This sandwich has decent flavor, but I must say that I found it to be a little on the salty side.  While I don't recommend eating these everyday, I've found it to be a good portable breakfast.  I haven't tried the other flavors – broccoli and cheese and ham, bell peppers, mushroom, bacon and onion.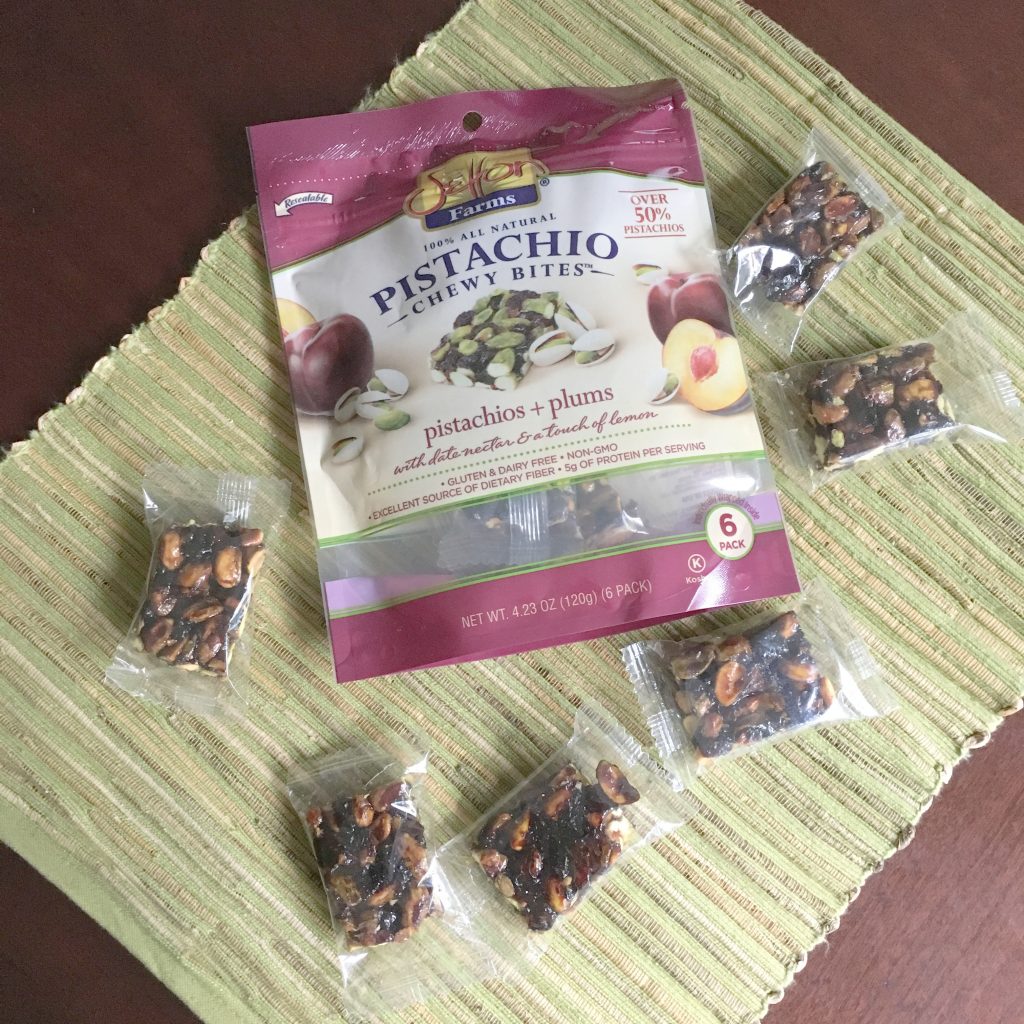 Setton Farms Pistachio Chewy Bites – (c/o Setton Farms)  Setton Farms kindly sent me samples of their Pistachio Chewy Bites.  I tried the pistachios + plums variety.  I like that they are individually wrapped and can take a couple of them to work with me as a snack.  They are all-natural and make a great snack for the kids, who enjoy these bites as well.  Just a note, that these are a bit sticky and I do have to wash my hands after enjoying them at work. However, getting to enjoy the pistachio and fruit combo is worth it!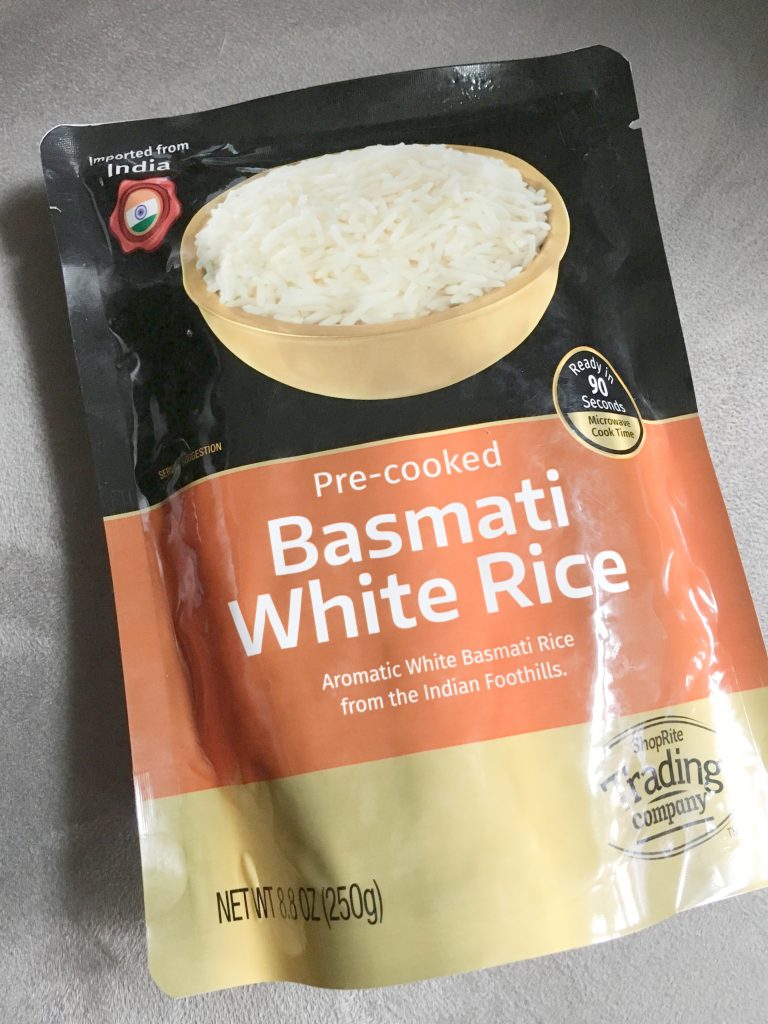 Shoprite Trading Company Pre-cooked Basmati White Rice – Shoprite Trading Company is the grocery store's private label line of artisanal international foods.  I usually cook rice in a rice cooker, which takes about 20+ minutes to cook.  I was using a simmer sauce and wanted a quick and easy Indian-inspired meal and purchased this rice to try.  It only takes 90 seconds to heat up in the microwave.  While it doesn't taste as fresh and authentic as what you get at an Indian restaurant, it was surprisingly not bad.
I have also become a fan of the Shoprite Trading Company Naan as well.  These are frozen and come with 3 in a package.  I usually make two and cut them in half for our family of four.