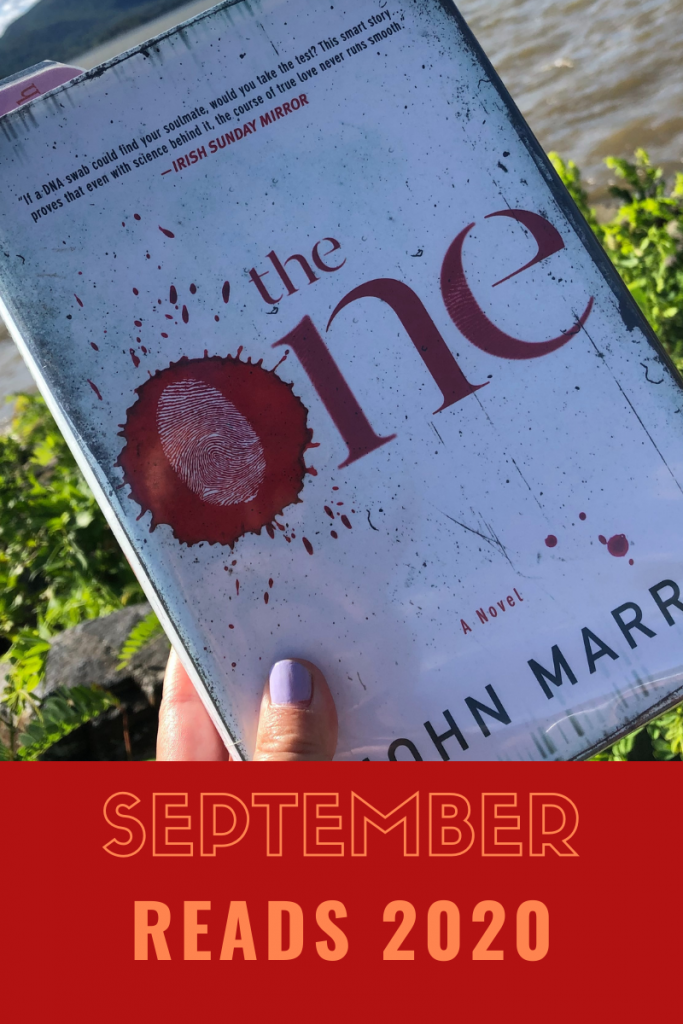 Today I'm sharing my September reads with Steph and Jana's monthly Show Us Your Books linkup. Last month I completed my Goodreads reading challenge goal of 75 books. Unfortunately, my reading has slowed way down. In September I only read 5 books, but luckily, they were mostly great reads. Here are my September reads:
3 Stars

An Unwanted Guest by Shari Lapena – (Suspense/Thriller, August 2018) – A series of guests arrive at an Inn just as a blizzard hits. As guests begin to wind up dead, the goal becomes to survive the weekend. I've read several other of Lapena's books but this one wasn't a winner for me.

4 Stars

28 Summers by Elin Hilderbrand – (Contemporary Fiction, June 2020) Girl inherits a house on Nantucket. Girl meets boy. Girl and boy then have a one weekend a year affair at said house for 28 summers. I've only read a couple of Hilderbrand's books and haven't loved most of them. This was a surprisingly enjoyable read. I got this summer read finished right before the official start of fall!

The Last Flight by Julie Clark – (Suspense/Thriller, June 2020) Two women, who both want to disappear and start their lives over, meet at an airport and end up switching plane tickets. Their decisions ultimately have huge consequences. This was an enjoyable suspense read that had me invested in the lives of both women.

On the Come Up by Angie Thomas – (YA – February 2019) – A poor, teenage girl, with a lot of family drama, struggles to become a rapper. This was a great read, but I just didn't love it as much as The Hate U Give.

The One by John Marrs – (Thriller/Science Fiction – March 2018) A company has a DNA test that will match you with your perfect partner. However, is it too good to be true? Overall, I found this to be an enjoyable suspense read.
You may also enjoy: