Since Monday was President's Day, the kids had two days off from school.  This short week has totally thrown us all off.  However, I'm glad it's Friday.  Last weekend we spent a few days in Rhode Island for a quick, family get-away.  We had some quality, fun family-time which was just what we needed.  The weather has been unseasonably warm (no complaining here!) and we have a pretty low-key weekend.   I feel some early spring cleaning and decluttering may be happening!  Here are five from this week:
1. Reading – I am currently reading Every Thing You Want Me To Be by Mindy Mejia.  It has started off slowly, but I'm sticking with it.
2. Watching – While we were in Rhode Island last weekend we watched the Trolls movie.  My kids had seen the movie in the theaters but were happy to watch it again with my husband and me.  I love Anna Kendrick and Justin Timberlake.  While the movie had some great music I wasn't overly impressed with it…..is it only me?!  I've been watching The Bachelor and cannot believe that Corinne is still around!  I have to catch up on watching this week's This Is Us episode and am a couple episodes behind in Scandal and Grey's Anatomy.  Too much TV to watch and not enough time!!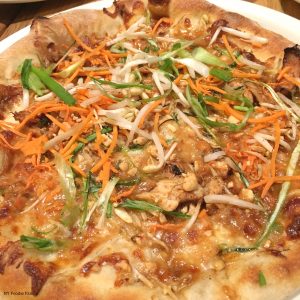 3. Eating – So much good food over this past week!  While we were away this past weekend, my husband and I shared this Thai Chicken Pizza and a California Cobb salad from California Pizza Kitchen (CPK).  This was also our kids' first time eating at CPK, which we couldn't believe!  We also had some gelato, tasty sliders in Providence and Turkish food in Connecticut on our way home.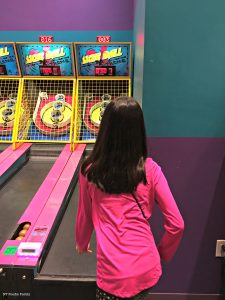 4. Family Fun – While in Rhode Island we spent a day at Foxwoods Casino…..but no gambling!  They recently put in a large outlet center so we did some shopping.  Then we had dinner at California Pizza Kitchen and then took the kids to the arcade.  My daughter loves Skee ball!  We also visited the Rhode Island School of Design (RISD) Museum and walked around Providence.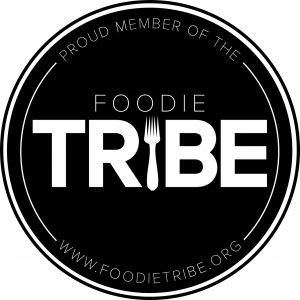 5. Blogging – Last week I was accepted as a member of Food Tribe, a foodie influencer agency.  I love food!  So, I'm hoping this turns out to be a fun and tasty experience!
ICYMI this week on the blog:
Monday I shared our weekly meal plan.
Wednesday I reviewed Dinner Thyme, a meal delivery service.
Linking up with Katie, Andrea and April.  Have a great weekend!