I hope everyone had a great week and is ready for the weekend!  We had a short week here with the kids off from school yesterday and today for the Jewish holidays.  They have slowly adjusted to their weekly school routine and things are running pretty smoothly around here (knock on wood!).  We don't have an exciting weekend planned but my husband hopes to get a bunch of yard work and house projects completed.  My son has soccer, my daughter has a birthday party and we have our town day celebration. Otherwise, we will hopefully be enjoying a relaxing weekend. Here are five from this week: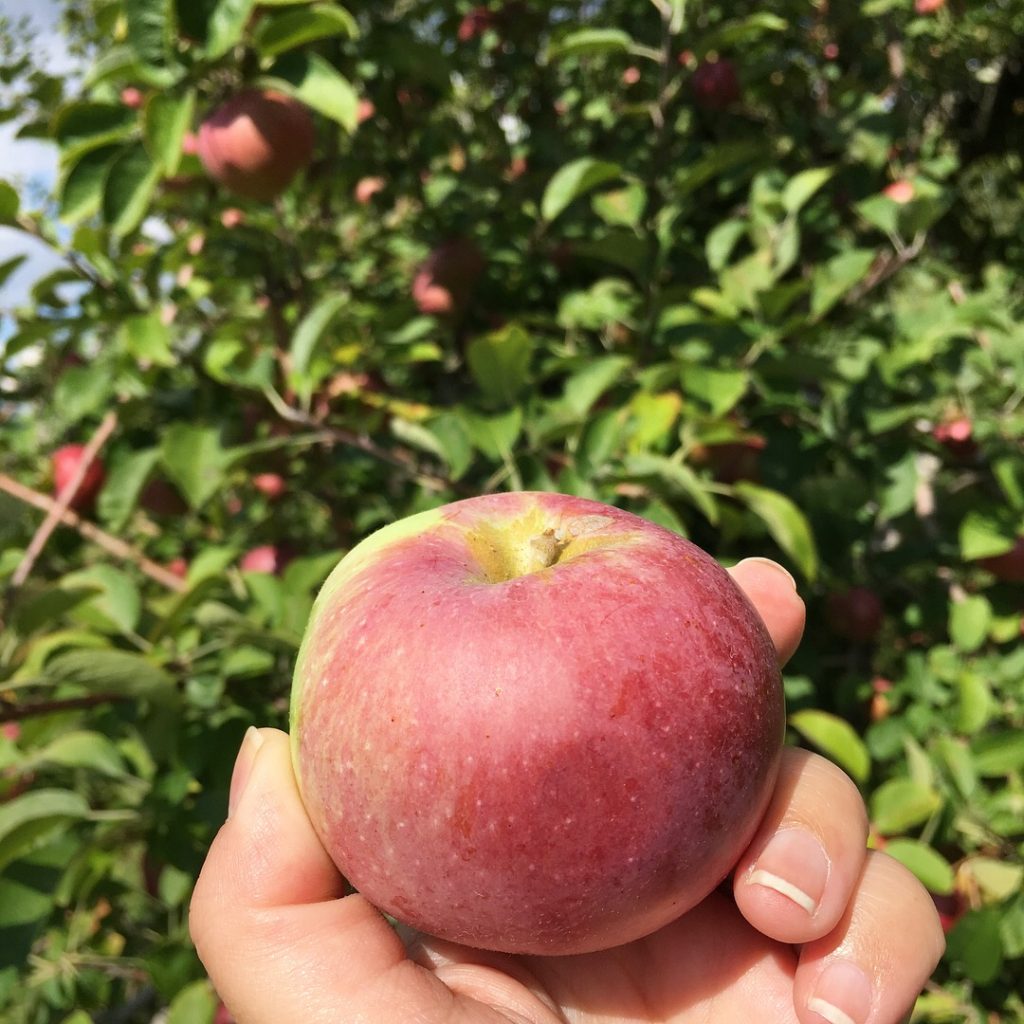 1. Celebrating – Last Saturday was my birthday and I had my celebratory weekend all planned out.  Saturday we went apple picking and out to dinner.  Then Sunday we went down to the city for an eating tour.  I couldn't believe how hot it was Saturday.  We were in the apple orchard in the middle of September, sweating like crazy.  But we picked a bag of apples and had some cider doughnuts.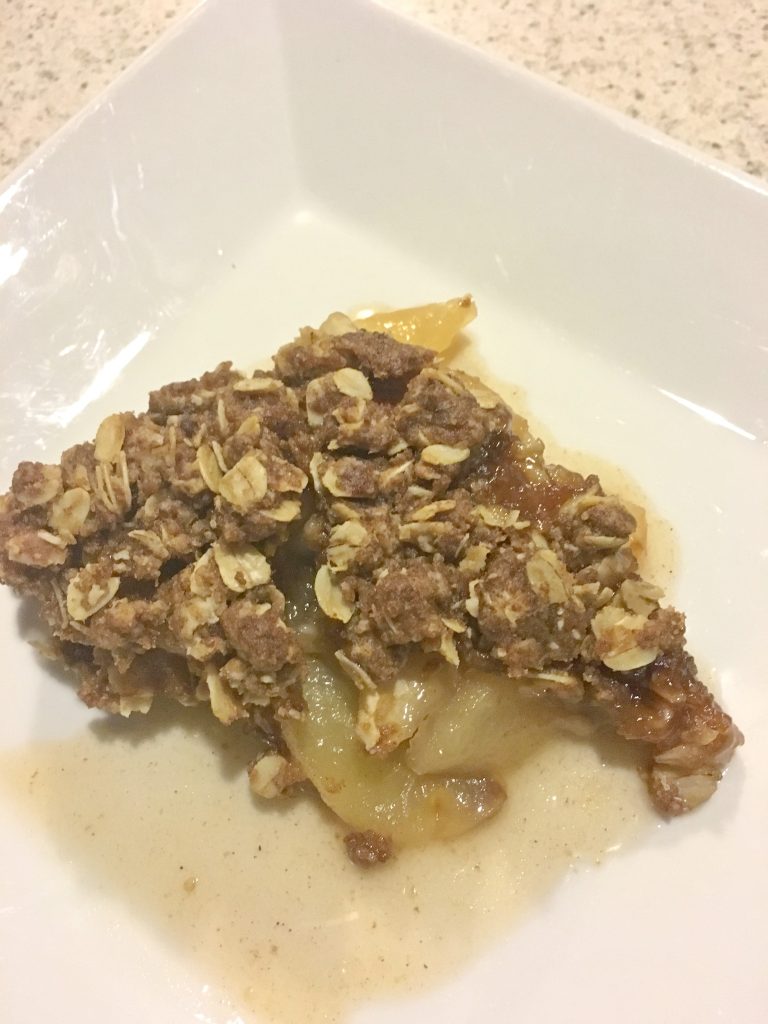 2.  Baking – Yesterday, being off from school, my daughter got baking fever.  I was already planning on making muffins.  But she asked if she could make them on her own.  So, from start to finish she made Cinnamon Apple Muffins from allrecipes by herself.  Once the muffins were in the oven she decided that she wanted to make something else.  So the two of us made an Apple Crisp together which we enjoyed for dessert last night.  Unfortunately, I didn't have any vanilla ice cream, but it was delicious without!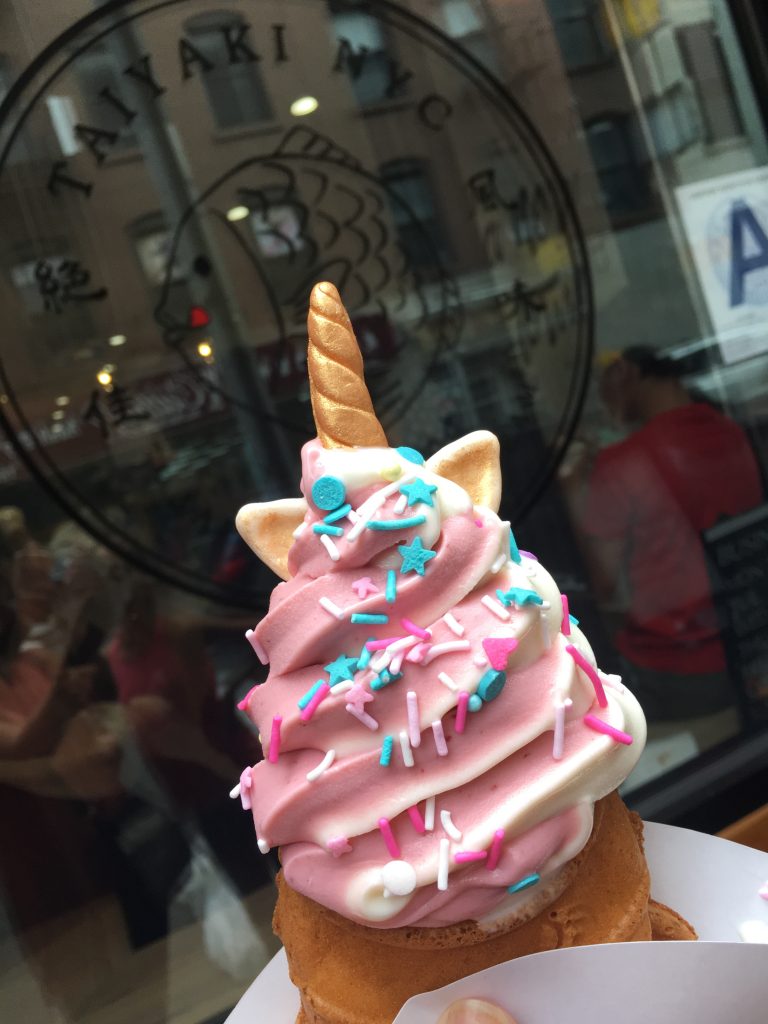 3. Eating – Although we live pretty close to New York City we don't get to go very often.  My birthday was a perfect reason to head down for the day. There were some foods only found in the city that I really wanted to try after drooling over my Instagram feed. We enjoyed a delicious day of eating all the foods! (Check my Instagram feed for more deliciousness.) Out of all the food we ate Sunday, this Unicorn Special from Taiyaki was the kids' favorite and definitely wins for being the cutest!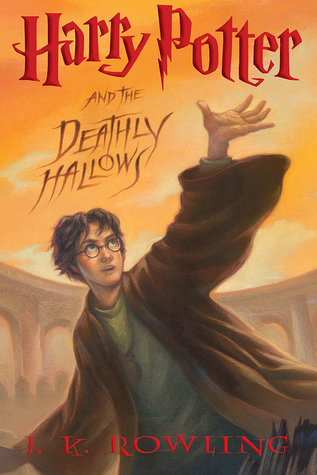 4. Reading – This week my son and I finished reading Harry Potter and the Deathly Hallows.  I am so happy that I finally finished the series. I'm very happy with how the book ended and was even crying in parts.  Now, we just need to plan a trip to Universal Studios to visit the Wizarding World of Harry Potter.
5. Celebrating Small Wins – One of my blog business goals this month was to create my LinkedIn profile.  My husband had been telling me for months that I needed to create one.  I finally sat down yesterday afternoon and took some time to set it up!  It's still a work in progress and I currently only have 2 connections.  But for me, this is a big step! Next up…..business cards!
ICYMI this week on the blog:
Monday I shared our weekly meal plan.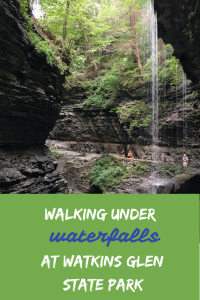 Tuesday I wrote about our visit to Watkins Glen State Park.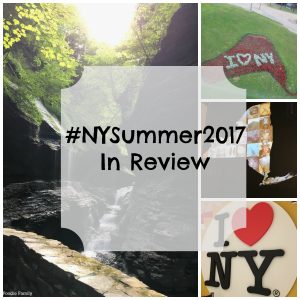 Wednesday I shared a recap of our #NYSummer2017.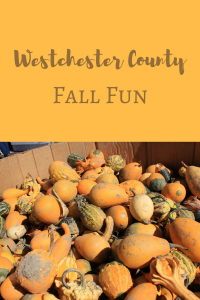 Thursday I published a Westchester County Fall Fun guide.
Linking up with Katie, Andrea and April!  Have a great weekend!