Happy Monday!  I hope everyone had a great weekend. We had a great weekend celebrating my birthday, which was on Saturday. I just can't believe how quickly it flew by!  Monday means that it's time for another weekly meal plan. If you are looking for some dinner time inspiration, my weekly meal plan is the place for you. Each week I showcase what was on my previous week's meal plan, with pictures, recipe links and my family's review of each dish.  There are so many food blogs, cookbooks and recipes out there and I am always on the lookout for new family-friendly recipes to try.  If you are new to meal planning, read more about how I make my weekly meal plan.  Here is what was on this past week's meal plan: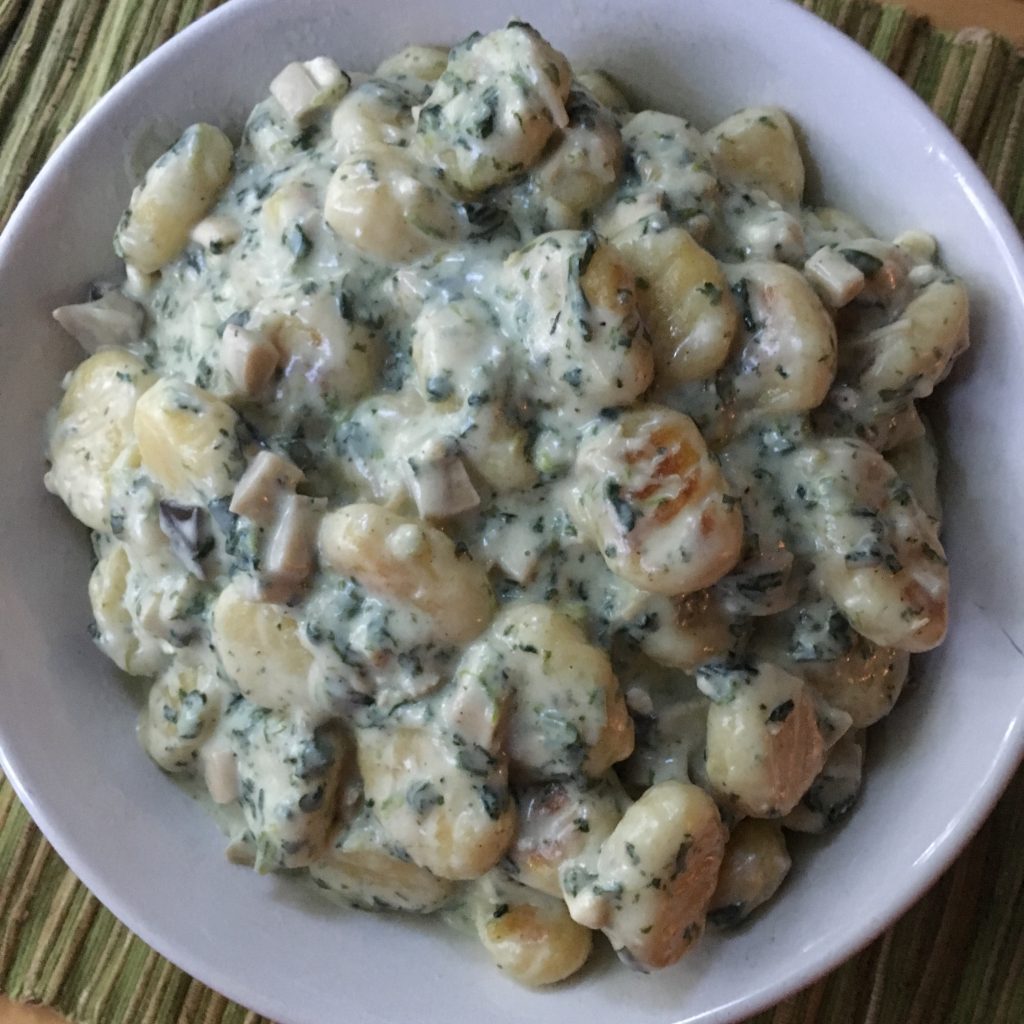 Saturday:  We hosted our monthly supper club.  This month's theme was "sauce."  I made Chicken and Avocado Enchiladas in Creamy Avocado Sauce from Closet Cooking (which I showed a pic of on Instagram and in this past Friday Favorite's post) and my husband made the gnocchi in a spinach, mushroom and Gorgonzola cheese sauce, pictured above.  Unfortunately, there's no recipe since he made it up.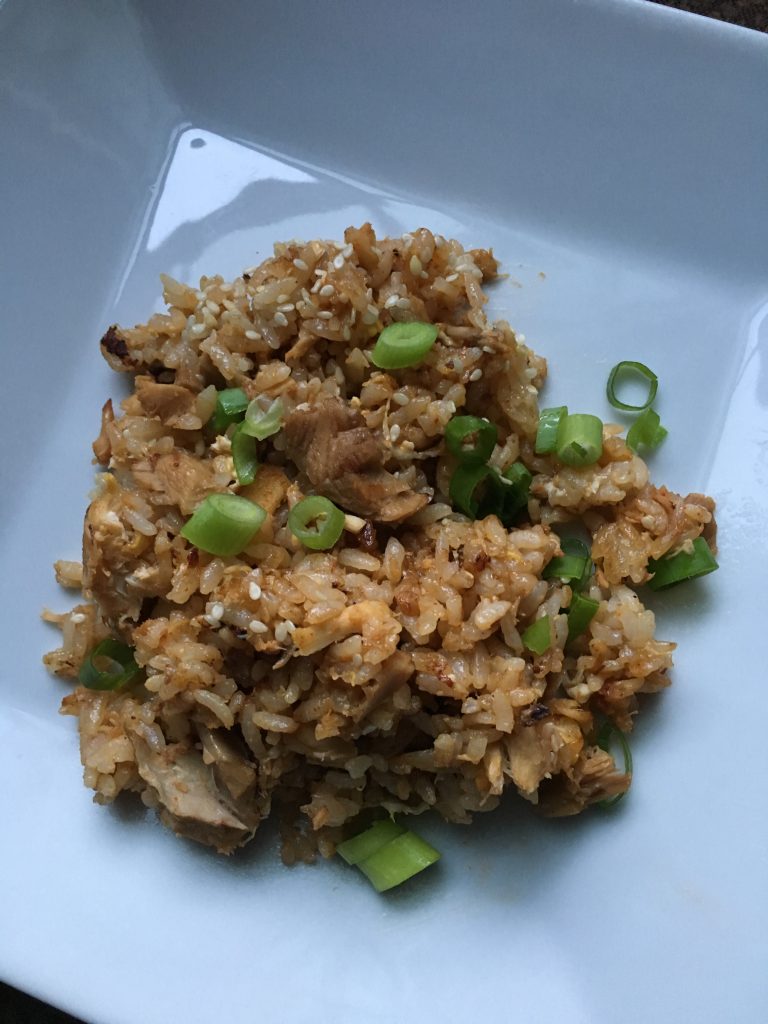 Sunday: We attended a food truck festival during the day.  When we got home we weren't super hungry.  But my husband made Chicken Fried Rice for dinner using some leftover cooked chicken.  Again, no recipe.  But this is a great way to use up any leftover proteins you may have!
Monday:  We had leftover enchiladas and gnocchi.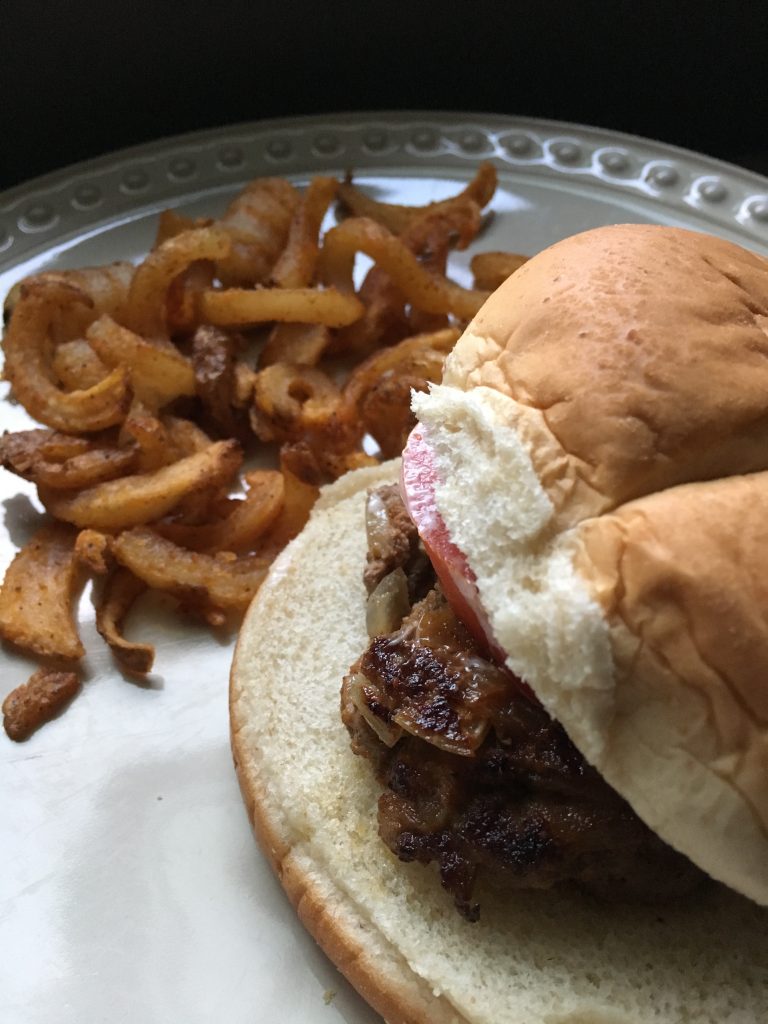 Tuesday:  This week I tried one of Cooking Light magazine's "Make Once Eat 3x" series from the August 2017 issue.  Tuesday I made Smoky Caramelized Onion Burgers.  They were easy to make and tasted good.  I served the burgers with fries.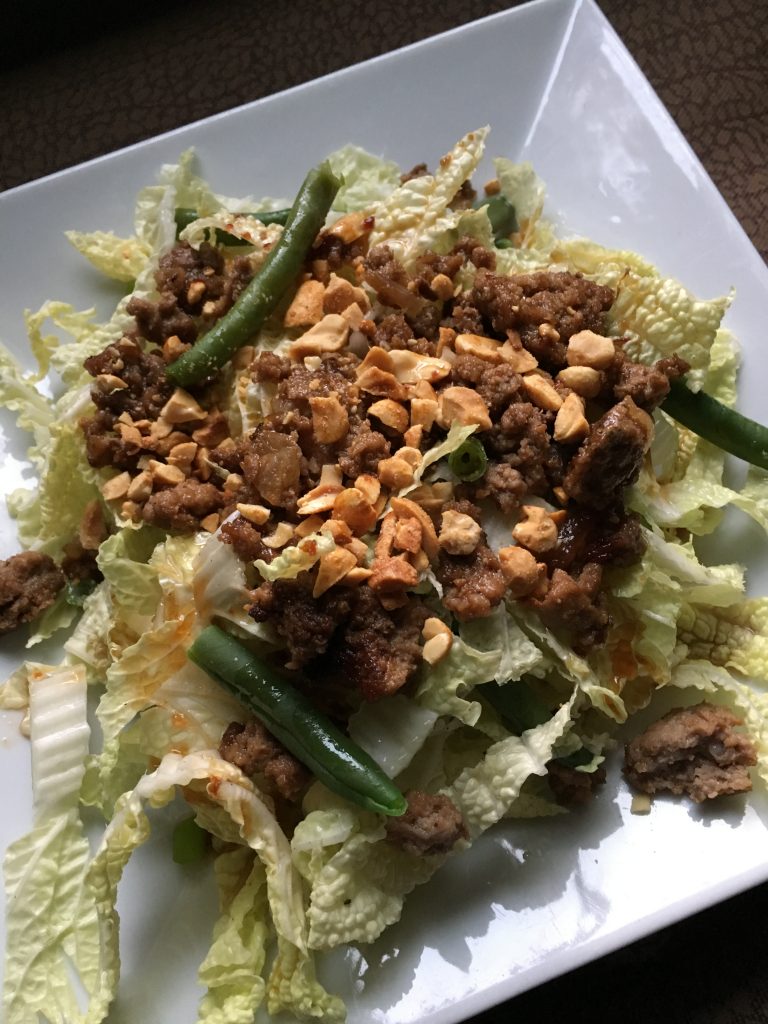 Wednesday: I used two of the leftover burgers to make Thai Beef and Cabbage Salad.  This was a light meal that was easy to make but it wasn't very filling. Both kids ate this without any complaints though.  I cooked dinner for the family and ended up going to the gym.  I will admit that after I got back at 8:45 PM and ate this salad I was still hungry…..so I ate some leftover fries.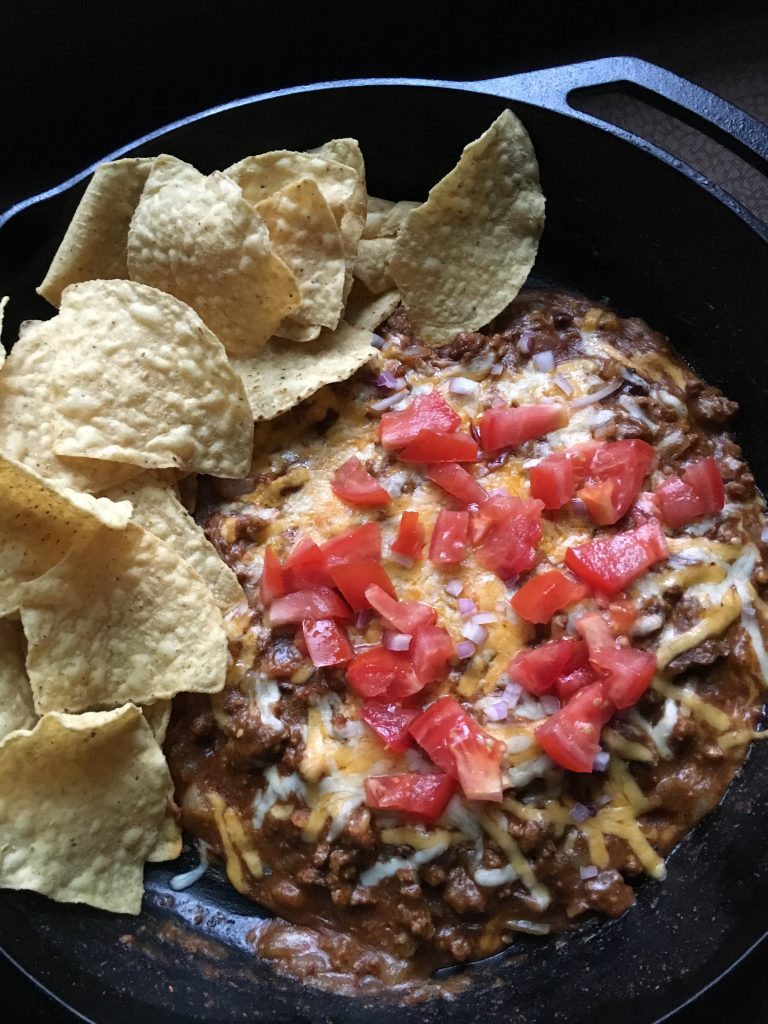 Thursday:  I made Skillet Nacho Dip with the last two burgers. The spices totally changed the flavor of the former burgers!  I did not add the jalapeno so it wasn't too spicy for the kids and omitted the pinto beans because I don't like them!  I also used a Taco Blend of shredded cheese instead of the combo of Mozzarella and Mexican Blend cheeses as directed.  I'm glad my husband was at a Yankee game and not eating with us because there was only enough for the three of us (two kids, one adult).  I realize my dish lacked one cup of beans.  But next time I'd use at least a pound of ground beef and adjust the seasoning as needed.
Friday:  My parents had us over for dinner to celebrate my birthday.  My mom went all out and did a mini Thanksgiving.  Our dinner included turkey breast, mashed potatoes, sweet potatoes, her homemade sausage stuffing, and asparagus.  Plus a Napoleon cake and strawberries for dessert.