(This post contains affiliate links.  Thank you for supporting this blog!)
Thank goodness it's Friday!  What a long week it's been!  As I predicted last week, Halloween did a doozy on us all.  The kids went to bed way later than their regular bed times and Wednesday were both on the cranky side.  Today I'm headed to the Play Fair Media preview night and I plan on spending tomorrow at the event as well.  Sunday I have plans to see A Bad Moms Christmas with some other "bad moms" and then we are going out to dinner with our monthly supper club.  It's going to be a busy but fun weekend!  Here are five from this week: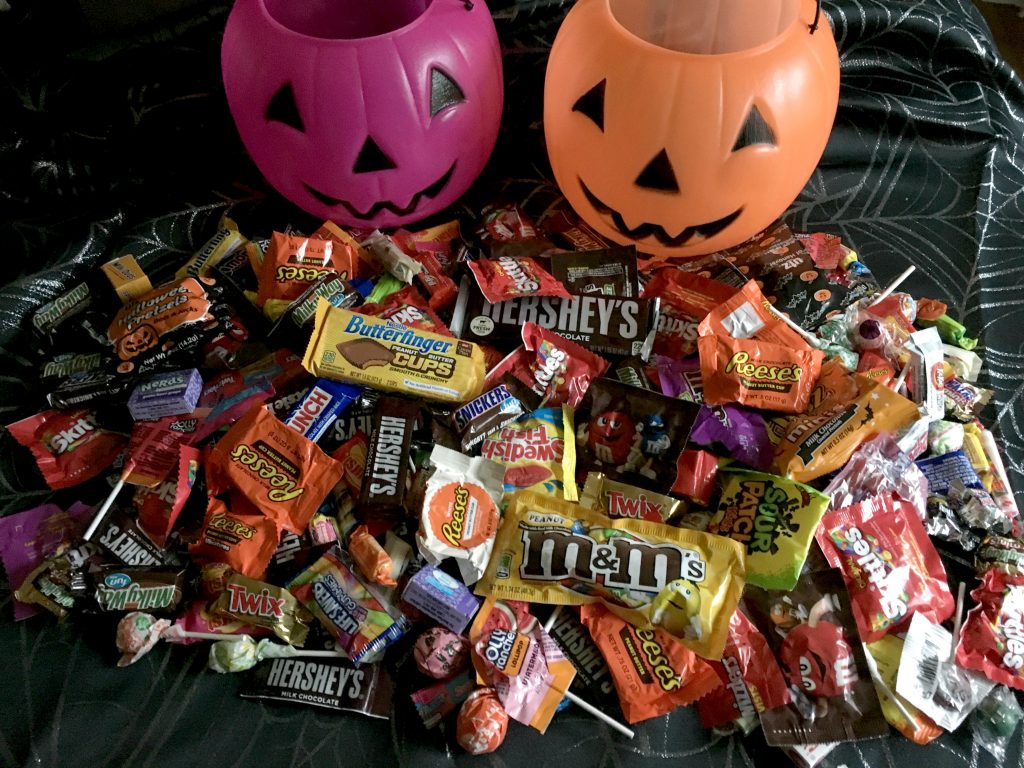 1. Halloween – The kids had a great Halloween.  My son took the bus to a friend's house and then went trick-or-treating with him.  I took my daughter to a friend's house and walked around the neighborhood with some other parents while we watched our kids trick-or-treat.  As you can see, they got lots of candy!  In our house all the candy gets dumped into one bowl and we all share.  My husband and I get to eat what we want because…..parent tax!!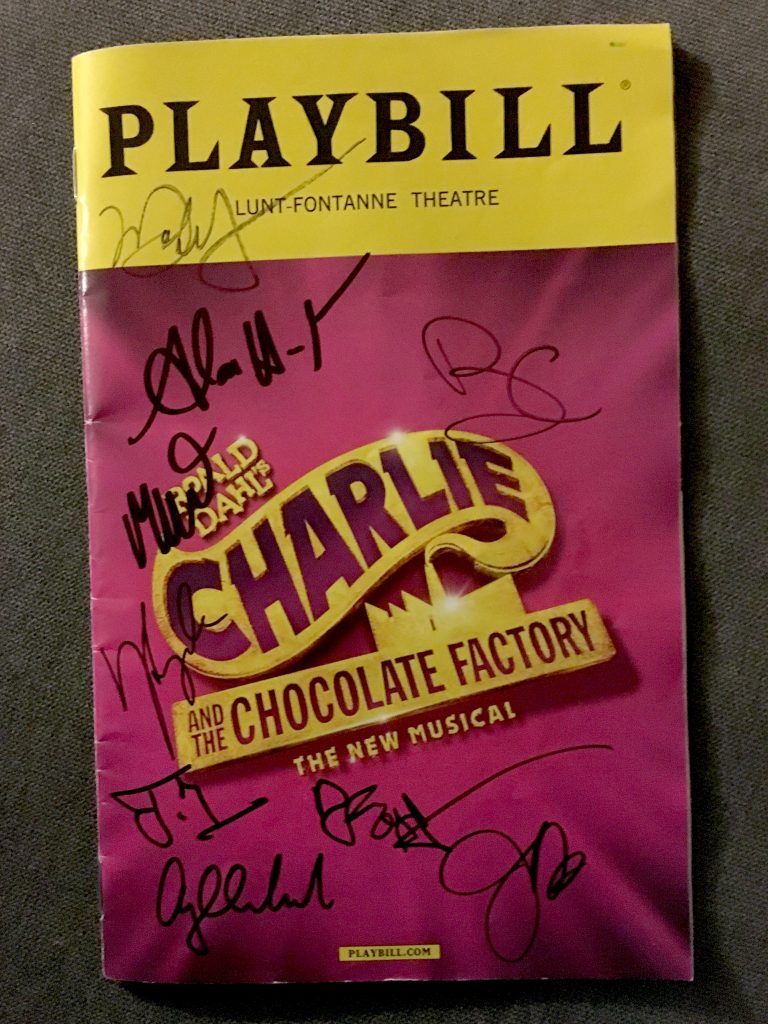 2. Charlie and the Chocolate Factory the musical – Last Saturday my daughter and I headed into the city to see Charlie and the Chocolate Factory on Broadway.  I love the movie and the musical was a little different, but so good! After the show we waited outside the stage door to get autographs and pictures with the cast! It was such a great day out and the weather was beautiful!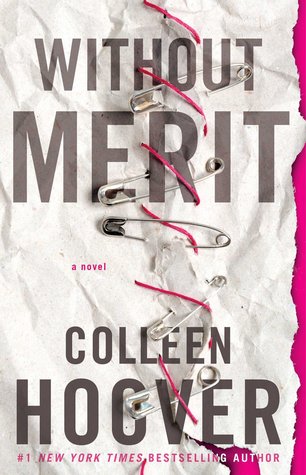 3.  Reading – Last week I finished Without Merit by Colleen Hoover.  I had no idea what the book was even about.  When I heard she was coming out with a new book, I immediately put it on hold at the library!  While this book was not my favorite of hers, it was a pretty good read.  I took a book off my own shelf to read and am currently reading I Totally Meant to Do That by Jane Borden.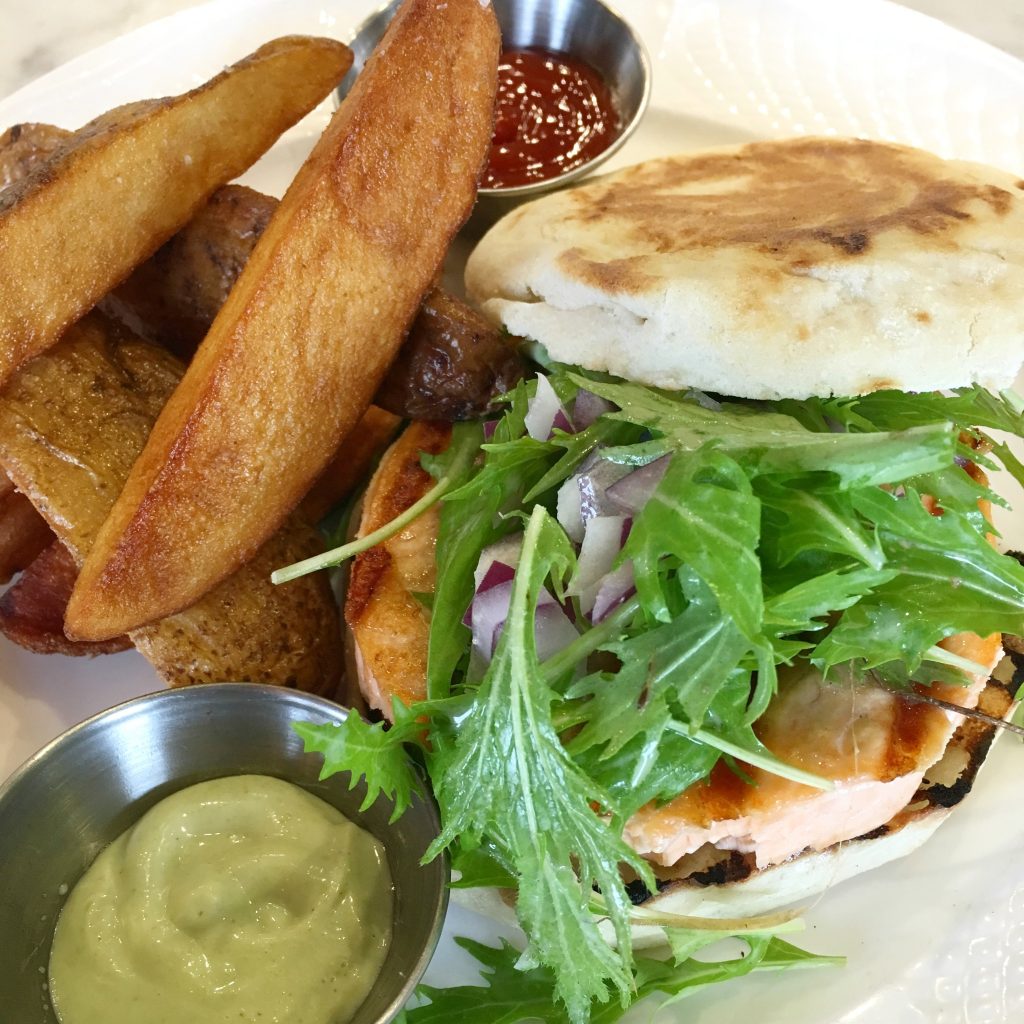 4. Lunch Date – Wednesday I had a lunch date with a friend at new, local restaurant Hudson Farmer & the Fish.  It was a tasty lunch and because it's Hudson Valley Restaurant Week it was a great deal, 3 courses for $22.95! I enjoyed this salmon burger with mizuna and a miso wasabi sauce.
5.  Watching –  We finally watched part two of Harry Potter and the Deathly Hallows.  We are officially done reading the books and watching the movie.  Hopefully, we will be able to plan a vacation to the Wizarding World of Harry Potter soon!  My husband and I also watched the movie The Whole Truth with Keanu Reeves.  I hadn't seen a crime drama in a loooong time.  But this one was a bit of a disappointment.  We only have one television with a cable box.  I wasn't able to catch up too much on my shows in the evening since Mr. Foodie Family watched the World Series.  What a great win for the Astros!
ICYMI this week on the blog: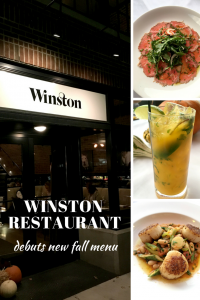 Monday I wrote about Winston Restaurant's new fall menu.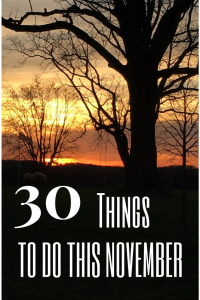 Wednesday I posted 30 Things to Do in November.