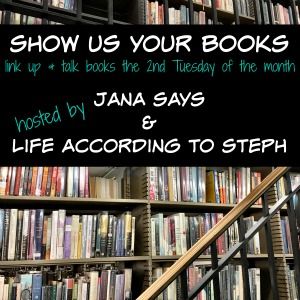 It's time for Steph and Jana's first Show Us Your Books linkup of 2017!  I especially loved reading last month's best of 2016 books posts, which made me move up some of the books on my to read list!  Today I'm sharing my December 2016 reads.  I read 10 books which all rated 3 or 4 stars, so a pretty good reading month for me.
3 Stars:
Flawless by Sara Shepard – I've been slowly making my way through the Pretty Liar series.  I'm not sure what took me so long to start this series but it's perfect brain candy!  Plus, I'm enjoying watching the show on Netflix as well.  There's only 16 books but 141 episodes and I'm already seeing how the show is different from the book. But, it's fun!
Happy Endings by Adele Geras – This is a YA book that I received for review for the Kiss the Book blog.  Set in London, 16 year-old Mel spends her summer rehearsing in a youth theater performance of Chekhov's Three Sisters.  With a small cast, they become close and Mel navigates new friendships, drama and romance.   Although this is a short book, at 170 pages, I felt it read very slow.
Sleep Smarter by Shawn Stevenson – This non-fiction book provides, "21 essential strategies to sleep your way to a better, body, better health, and bigger success."  Shawn Stevenson provides useful tips and insights on getting better sleep  and why it's so important.  I've been interested in getting more sleep and know that sleep is important.  I found this book to be informative.
Today Will Be Different by Maria Semple – I wasn't a fan of Where'd You Go Bernadette? so I probably shouldn't have read this book.  This book is a quirky, family drama that I thought was okay.
4 Stars: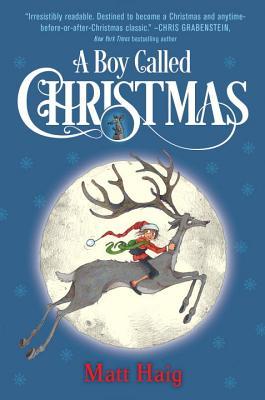 A Boy Called Christmas by Matt Haig – A cute, middle grade fiction book about the origin of Santa Claus.  You can read my full review in my 25 Books of Christmas post.
Matilda by Roald Dahl – Somehow, I never read this book until now!  My son and I read this book together over the course of a couple of weeks.  It's a great Dahl read about a super smart little girl and her parents who don't believe in reading or the importance of an education.  Luckily, her teacher Miss Honey realizes Matilda's gift and encourages her learning.  We were unable to see the musical in NYC before it closed but will watch the movie soon.
Paris For One and Other Short Stories by Jojo Moyes – I'm normally not a big fan of short stories.  However, I really like Moyes' books and enjoyed this collection.  It's a book of nine short stories all about relationships.
Three Christmas Wishes by Sheila Roberts – I like to read Christmas books in December.  This was another book that I read for my 25 Books of Christmas feature.  You can read the review here.
Two By Two by Nicholas Sparks – This book was a little different than Sparks' normal love stories.  This was actually more of a story of a couple falling apart.  There were a couple of other side stories going on as well including Russell, the main character bonding with his young daughter as he basically raises her as a single parent.  This was a tear jerker, as Sparks' books usually are.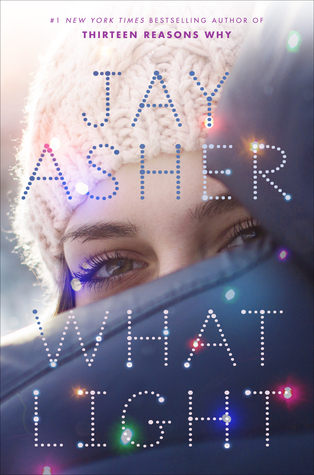 What Light by Jay Asher – I loved Asher's 13 Reasons Why.  This book was very different but an enjoyable, holiday YA read.  This was another book I reviewed for my 25 Books of Christmas.