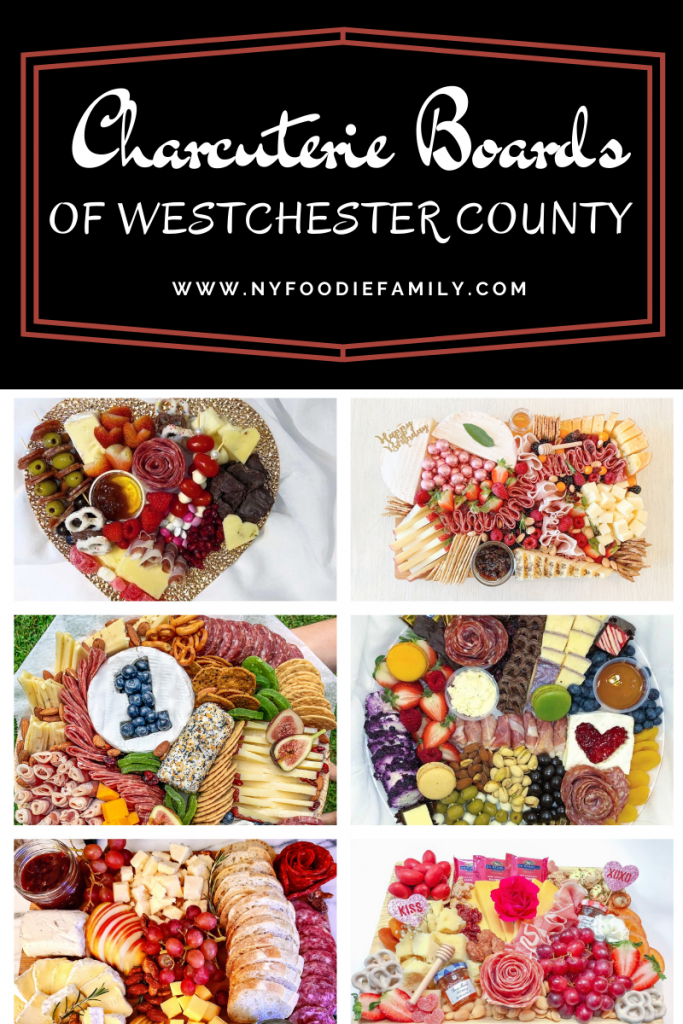 Charcuterie boards are not new to the party and appetizer scene. However, they have recently seen a surge in popularity. Not only are they visually appealing, but the combinations of the components on the boards are almost limitless. I discovered that Westchester County has several local, small businesses that can create charcuterie boards for you. Today's charcuterie boards consist of much more than meats and cheeses. These small businesses rise to the occasion; offering nuts, fruit, olives and more. Each can customize a board that fits your needs. Some even create dessert and hot cocoa charcuterie! Check out and support these Charcuterie Board small businesses in Westchester County.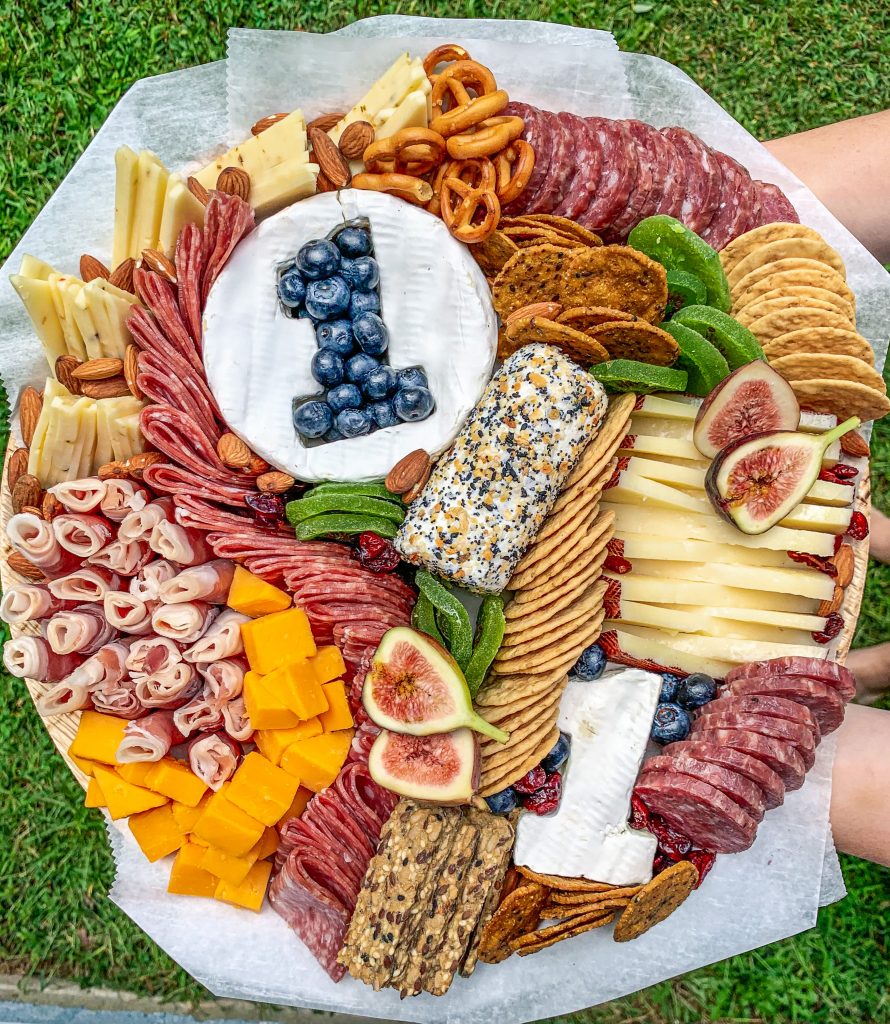 Charcutebri creates custom charcuterie boards for any occasion. Although Briann made her first cheeseboard in 2019 for a Christmas Eve family gathering, she didn't officially go into business until June of 2020. As she says, "[It's] my version of a pandemic baby!"
Briann gets many requests for and happily offers gluten-free and nut-free boards. She enjoys incorporating cheeses that the regular person wouldn't pick up or might not be familiar with, like Sweet Fire Mango Jack by Kindred Creamery. She also likes to add sweet treats to her board and often partners with local bakers and other small businesses. In the past she's worked with G'POP SHOP, Sweets By Cari and Sweets By Smooches.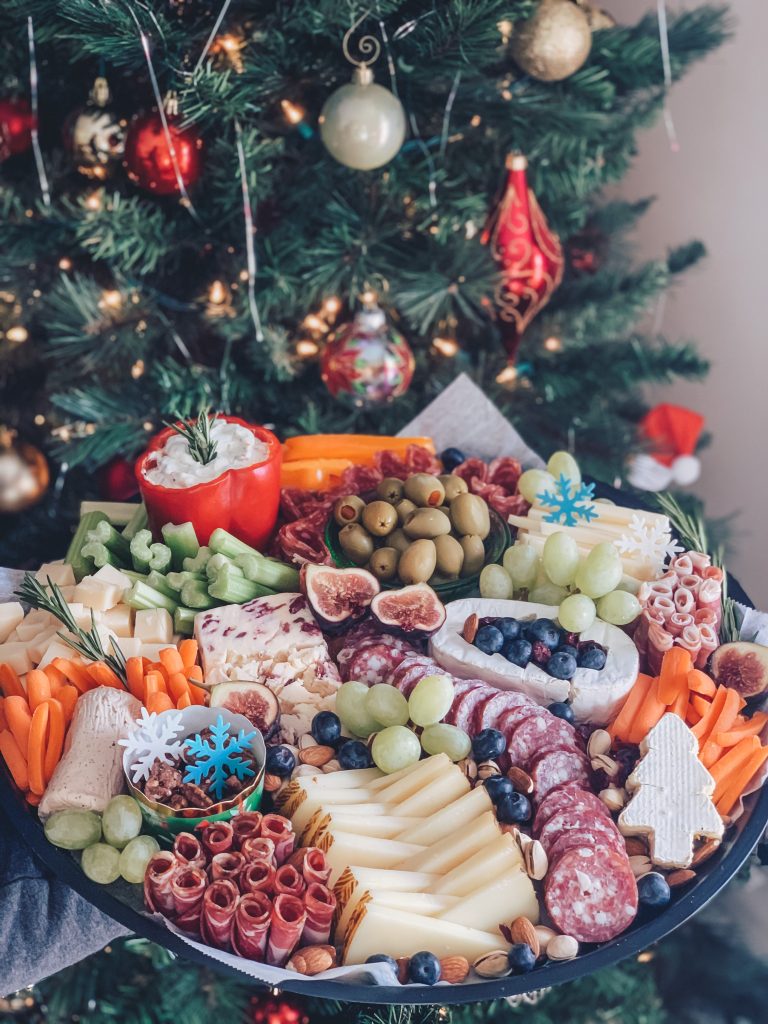 Location: Briann is located in Yorktown Heights but also operates out of Middletown, New York for those living in/near Orange County New York. She likes to make it easy for everyone and offers pick up and delivery.

Price: Single boxes start at $20. Briann is happy to customize any board and will work with you to create something for your particular needs and budget.

How to Order: Orders are taken via DM on Instagram or email (charcutebri@gmail.com).
Laura started Charcuterie Collection in May of 2020. She creates charcuterie gift boxes and platters for any occasion. Laura is able to accommodate all dietary restrictions. Besides Chef's selections of meat and cheese, Charcuterie Collection gift boxes include different combinations of jams, honey, olives, fresh and dried fruit, crackers, mixed nuts and chocolates. They also provide a separate packet with utensils like bamboo tongs, wooden picks, jam spreaders and more.
Charcuterie Collection loves the holidays and is currently offering special Valentine themed boxes. They can personalize boxes with logos for corporate events and customize the contents of their boxes. They also do residential setups and love using kitchen islands for displays. Please note that Charcuterie Collection does not use wooden boards. The charcuterie is packaged in gift boxes.
Location: Charcuterie Collection is online based and serves Westchester County. There is a delivery team that hand delivers all orders.
Price: The "Classic Meats and Cheese" line comes in three sizes, Small through Large and starts at $45.
How to Order: Orders are taken via the website.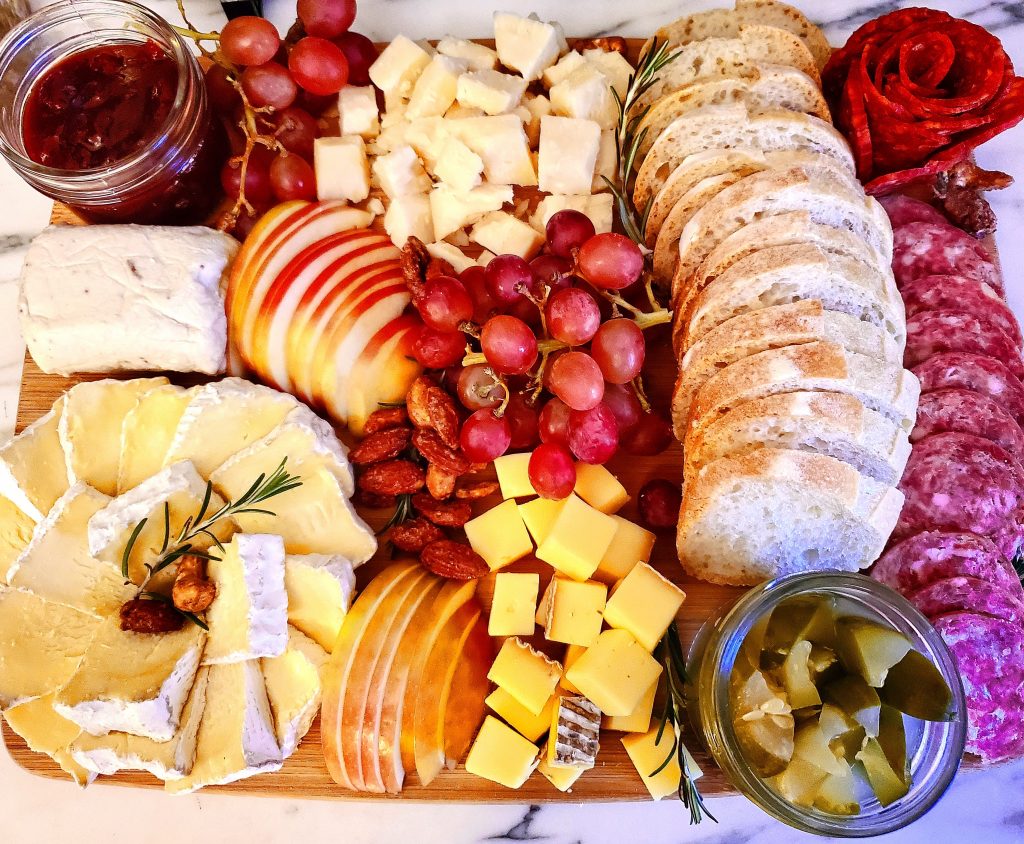 The Cheese Enthusiast was started in August 2020 by Ali Weinig. The company prides itself on supporting local, "by serving rare and luxury cheeses from local farms."
The Cheese Enthusiast curates cheese boards for all occasions. All of the cheese, meat, produce, jam, honey and breads used on their boards are locally sourced from local farms and vendors. They make vegetarian and even dairy-free boards.
Location: The Cheese Enthusiast serves Westchester County and and the surrounding areas. They usually deliver their cheese boards, but there is a pickup option in Pleasantville.
Price: Price varies based on the size of the board, with individual boards starting at $25 to $95 for extra large boards that serve 10-12. If you need a larger board for a catered event, they can do that as well.
How to Order: Orders are taken through their website, by emailing (info@thecheeseenthusiast.com) or via DM on Instagram.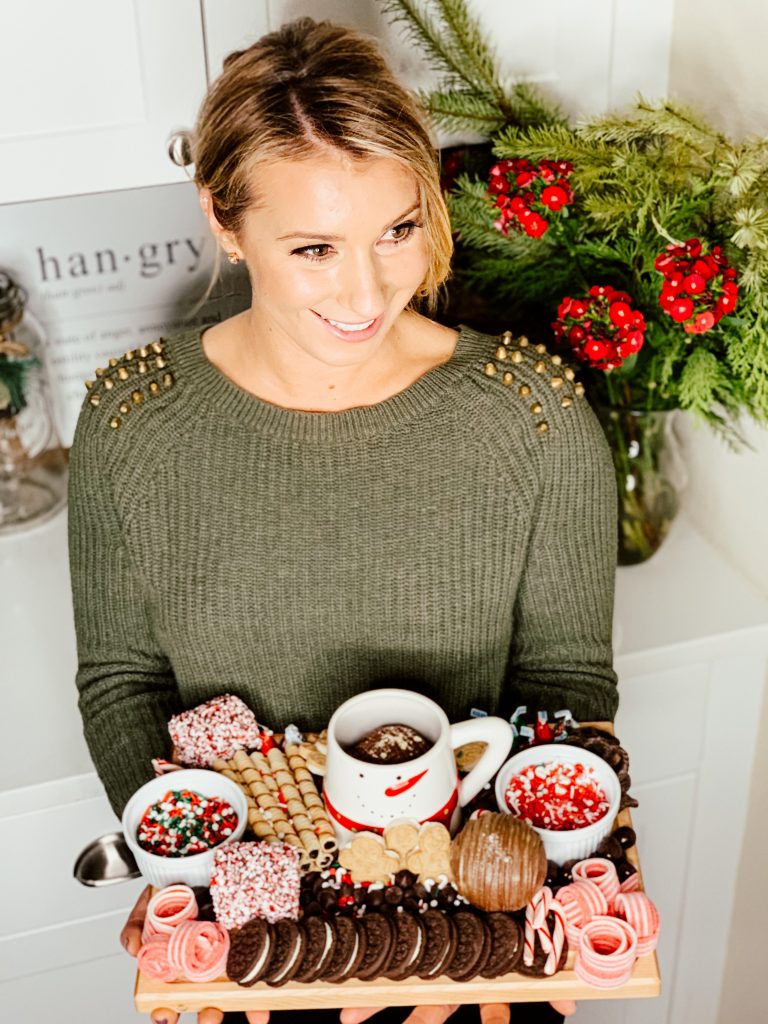 The Cheesy Charcuterie was started in November 2020 by Michelle Romano. Born into a large Italian American family, Sunday dinners have always been routine. Michelle always loves starting off these dinners with her favorite course: a cheese and charcuterie plate. As she noted, "with the last name Romano, how can I not be a lover of cheese and expand this delicious fun?" Michelle works full time as journalist for News 12. The Cheesy Charcuterie has become her passion project turned side business.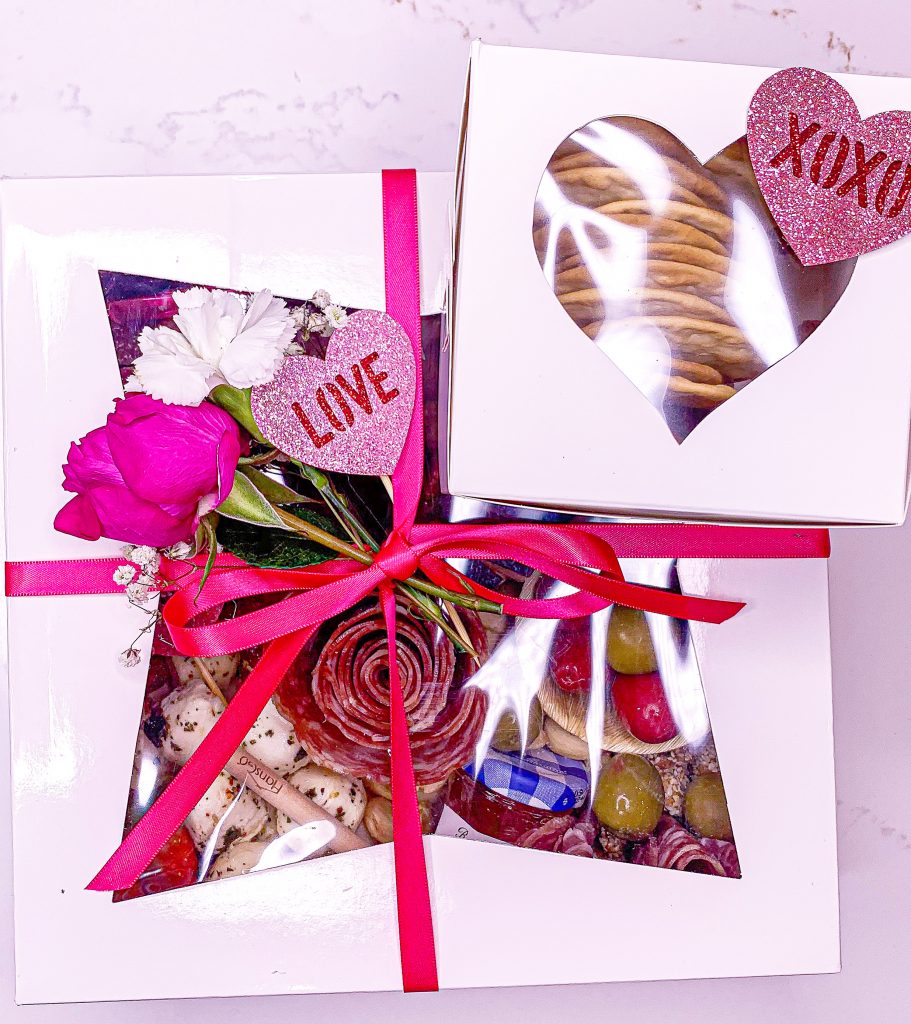 To make the perfect bite, Michelle likes to add cheese accompaniments and a wine pairing to custom orders. Each box is decorated in bright color palettes and, "wrapped with love."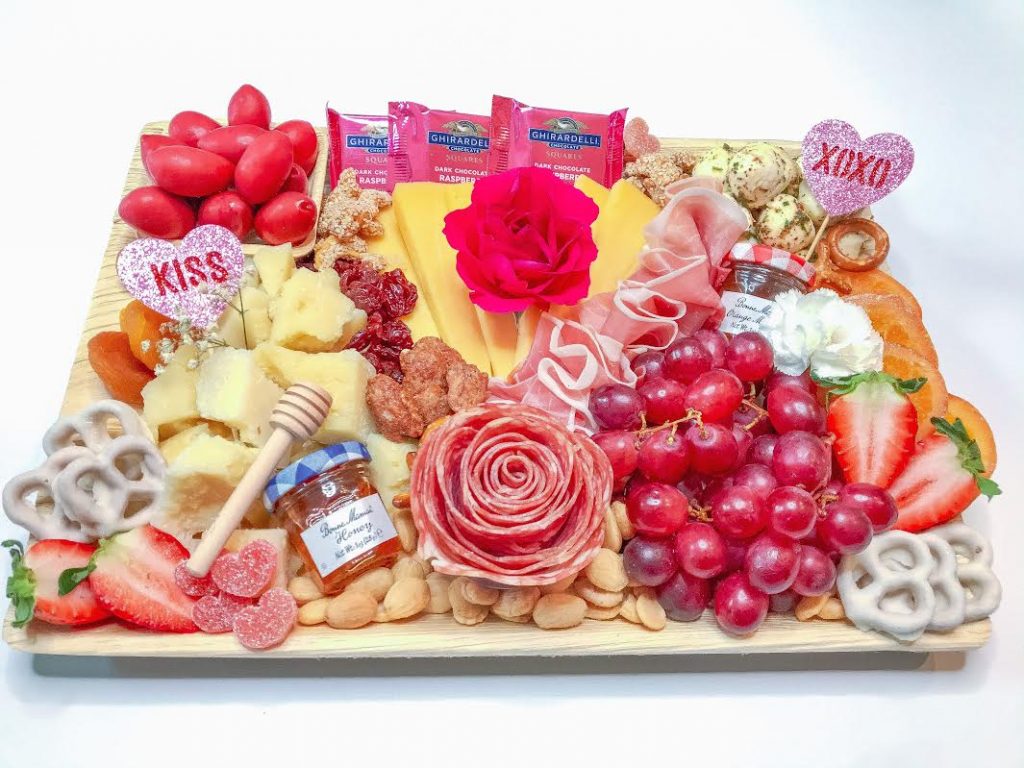 She is currently taking orders for Valentine's Day but she also creates orders for all occasions: date night, birthdays, bridal/baby showers, rehearsal dinners, holidays or, "any excuse to get together and make memories while eating cheese!"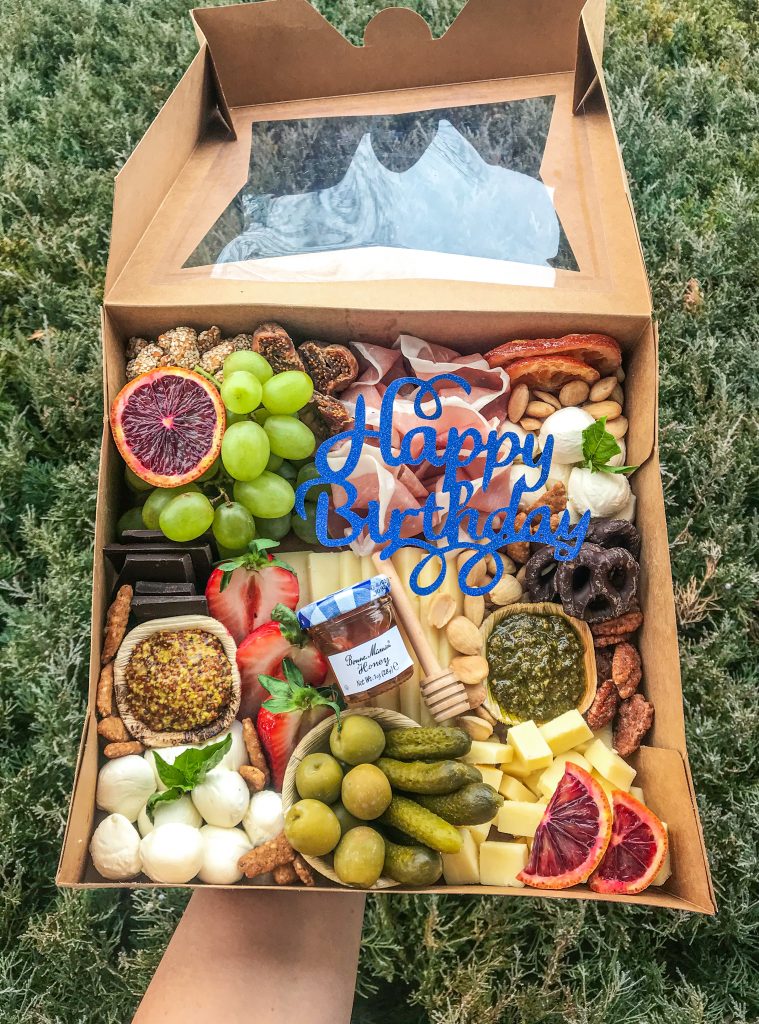 Location: The Cheesy Charcuterie serves lower Westchester County and Long Island. Orders can be picked up or delivered.
Price: Price varies per order based on cheese selection and size of box/platter. Reach out directly to Michelle to work on a customized box for your budget and needs.
How to Order: Orders are taken via DM on Instagram or via email (thecheesycharcuterie@gmail.com).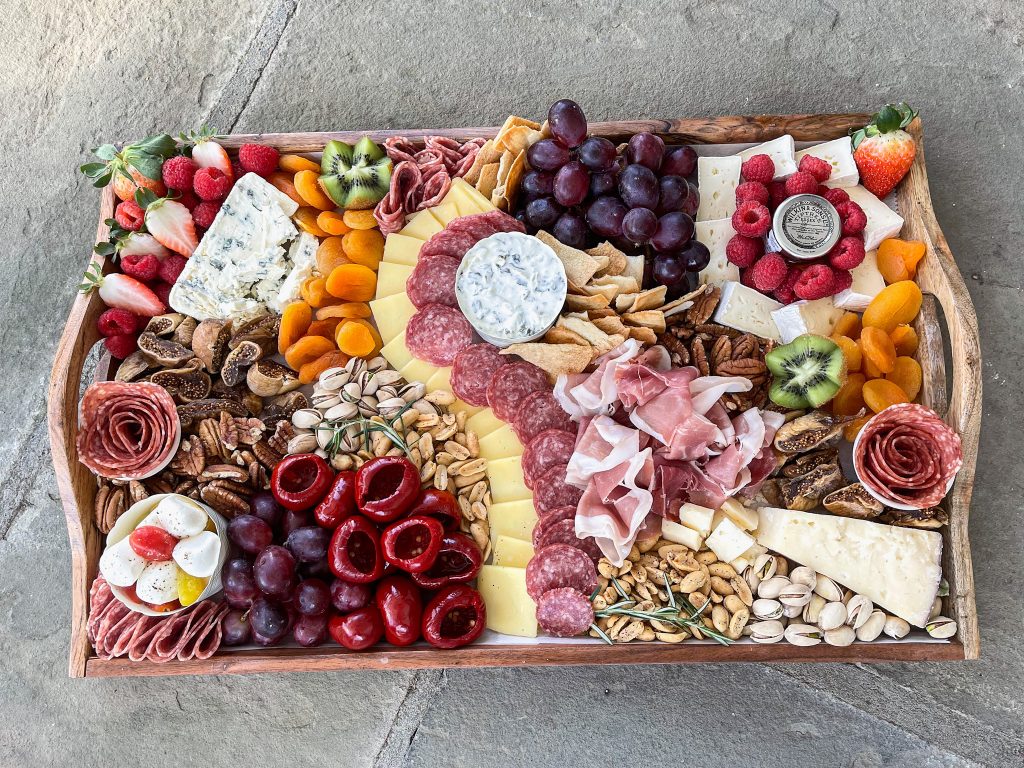 Tina Tompkins started Gather + Graze just before Thanksgiving of 2020. Although the idea had been in the works for the past year, it finally came together. She wants to help take the stress out of entertaining by creating delicious and impressive-looking boards for your guests.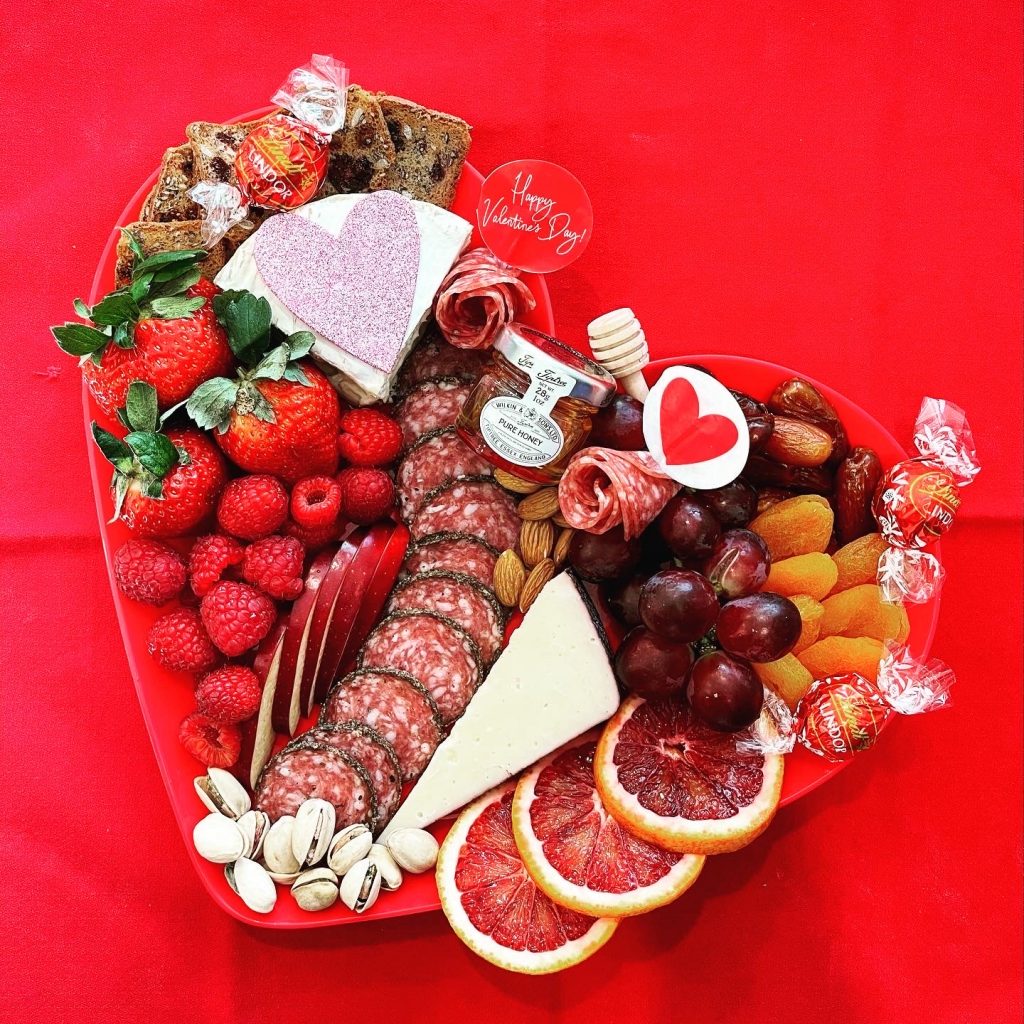 Gather + Graze boards are curated specifically for your gathering and includes charcuterie, cheese, crackers and accompaniments. Tina can create vegetarian, vegan and gluten-free boards upon request. She also does holiday themed boards, dessert boards, wedding boards, crudités and more. She currently has a $45 Sunday football box and a Heartcuterie special for Valentine's Day. A wine pairing option is available for boards at an additional cost.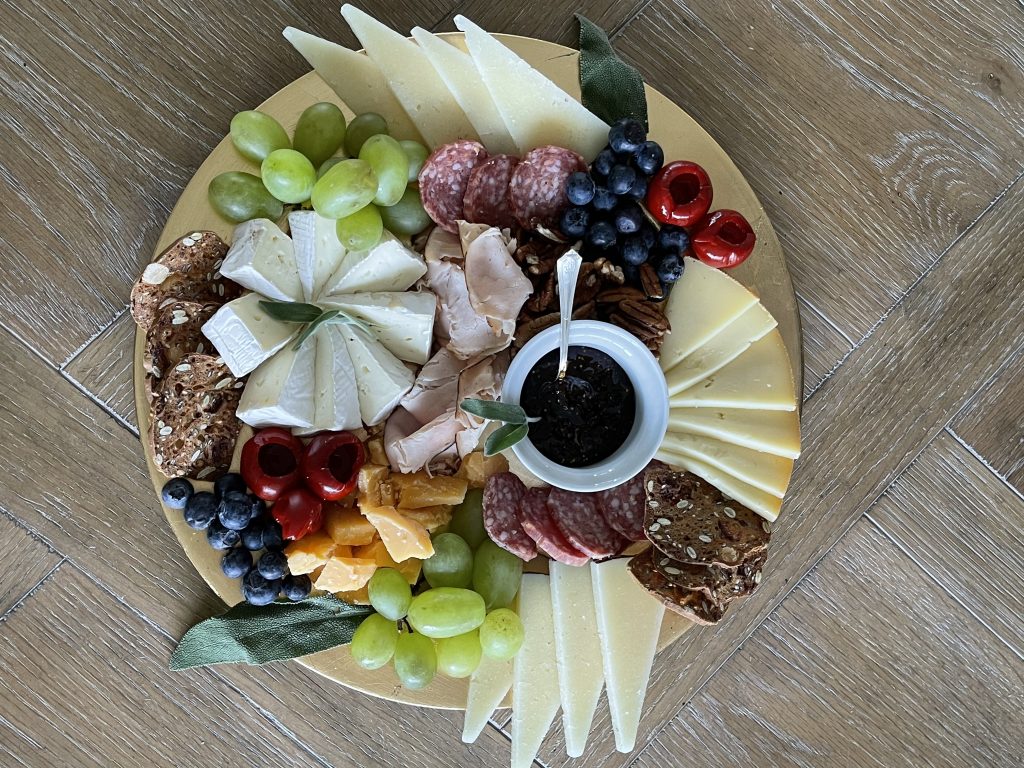 Location: Gather +Graze is based in White Plains but Tina delivers to Westchester for free.

Price: Boards that can feed 2-4 people start at $60 and can be customized from there.
How to Order: Orders are taken through the website.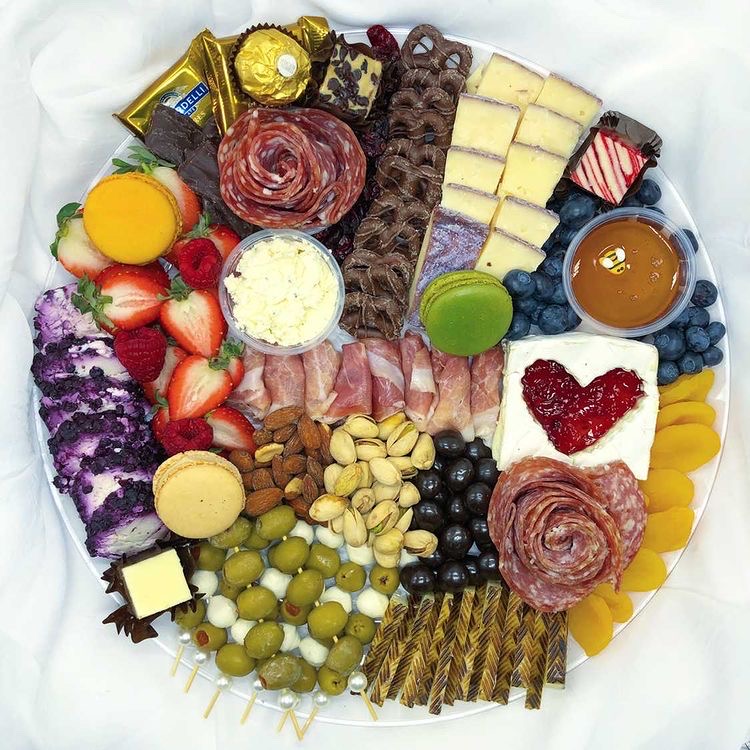 Gusto Goodies was started by Laureen and her fiancé Jonathan in December 2020, right before the holiday season.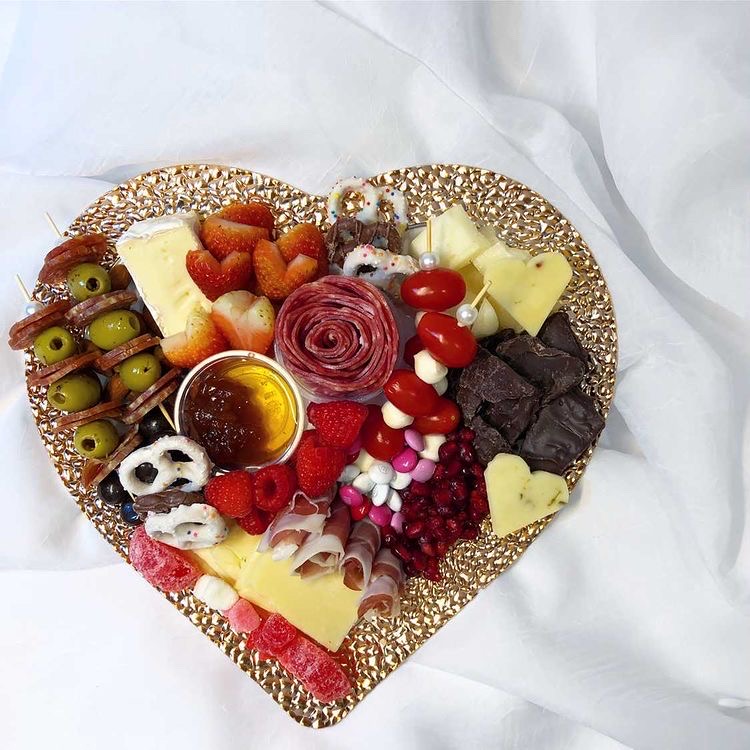 Gusto Goodies charcuterie boards come with multiple types of meat and cheese so customers can be introduced to new varieties. They can make vegetarian or vegan boards and can accommodate almost any diet or preference upon request. They also offer dessert boards. To help personalize boards, they almost always have letter-shaped cheese cutouts featuring a name or word. They can also add flowers, notes and other customizable features.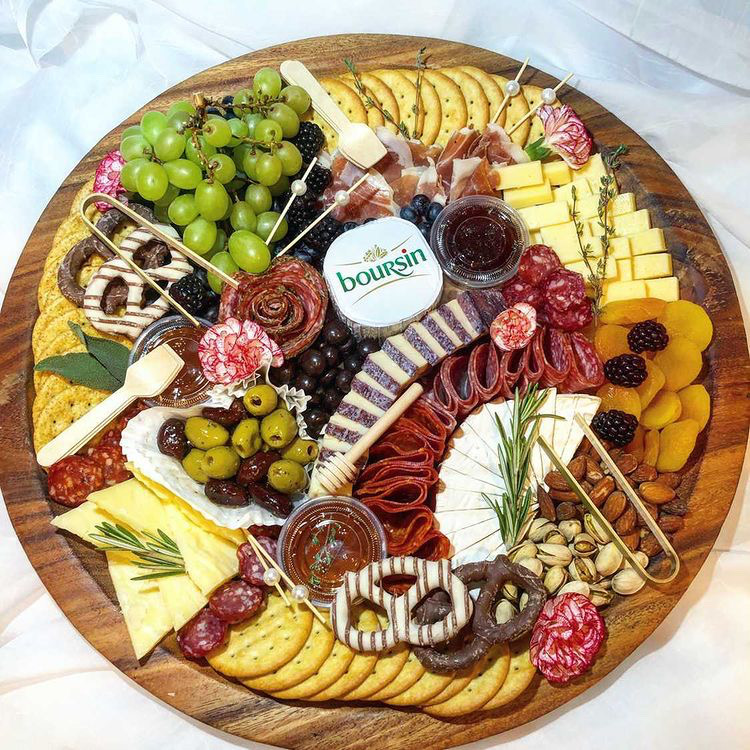 Location: Gusto Goodies is based in Ossining. They deliver but also offer pickup.
Price: Boards are currently priced from $15-$90, depending on the size.

How to Order: Orders are taken via DM on Instagram.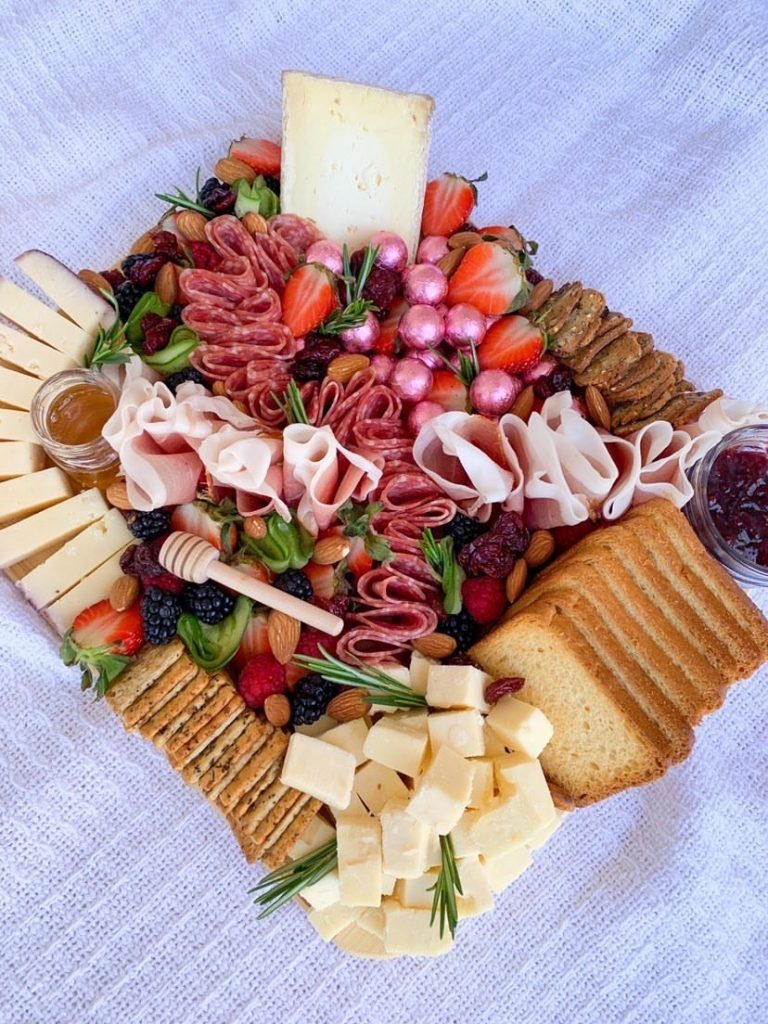 Amanda Welch of I've Got The Board, has been making charcuterie boards for approximately two years. However, she only turned it into a local small business this past November. She works a full time job and creates charcuterie boards as, "a creative escape to make sure I don't lose that in my more technical world at work."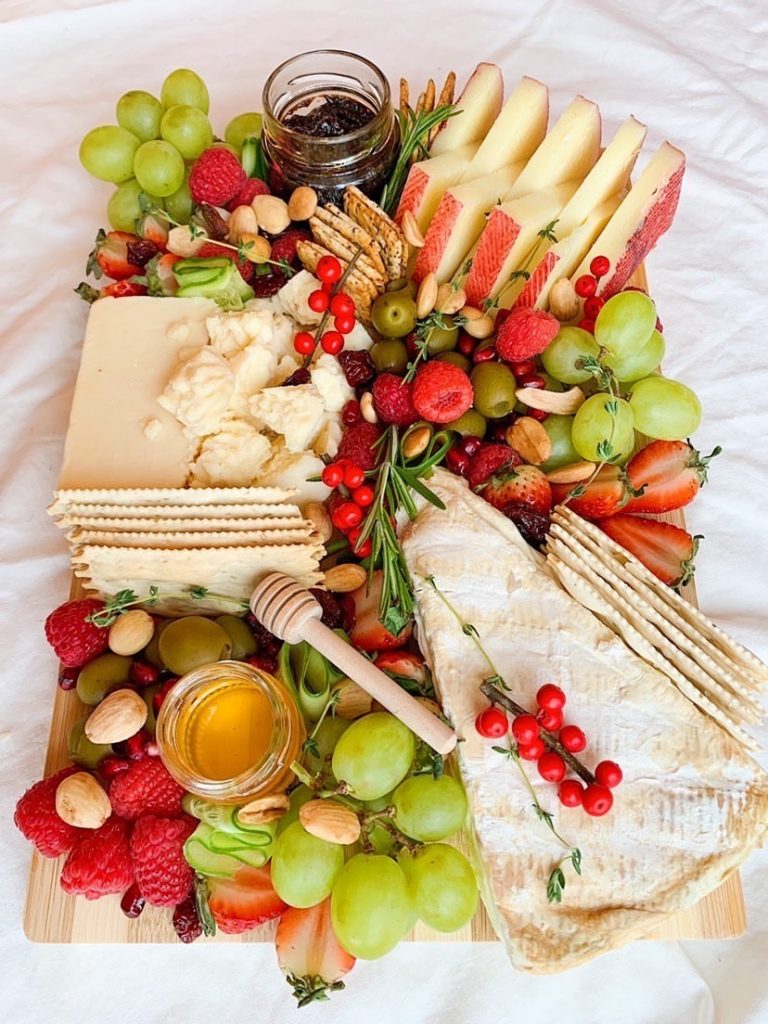 Amanda can make vegetarian boards (pictured above) as well as nut and gluten-free boards to accommodate all diets. She enjoys playing with different fillers for her boards depending on the occasion. For example, she may use pink covered chocolate items for a girl birthday or baby shower themed board or heart shaped items for Valentine's Day.
And speaking of Valentine's Day, if you'd like to order for that weekend she has some time slots available.

Location: I've Got The Board is based in Stamford, CT but serves both Westchester and Fairfield County. Pickup is available, but if you live within 15 miles of Stamford, delivery is included in the price of the boards.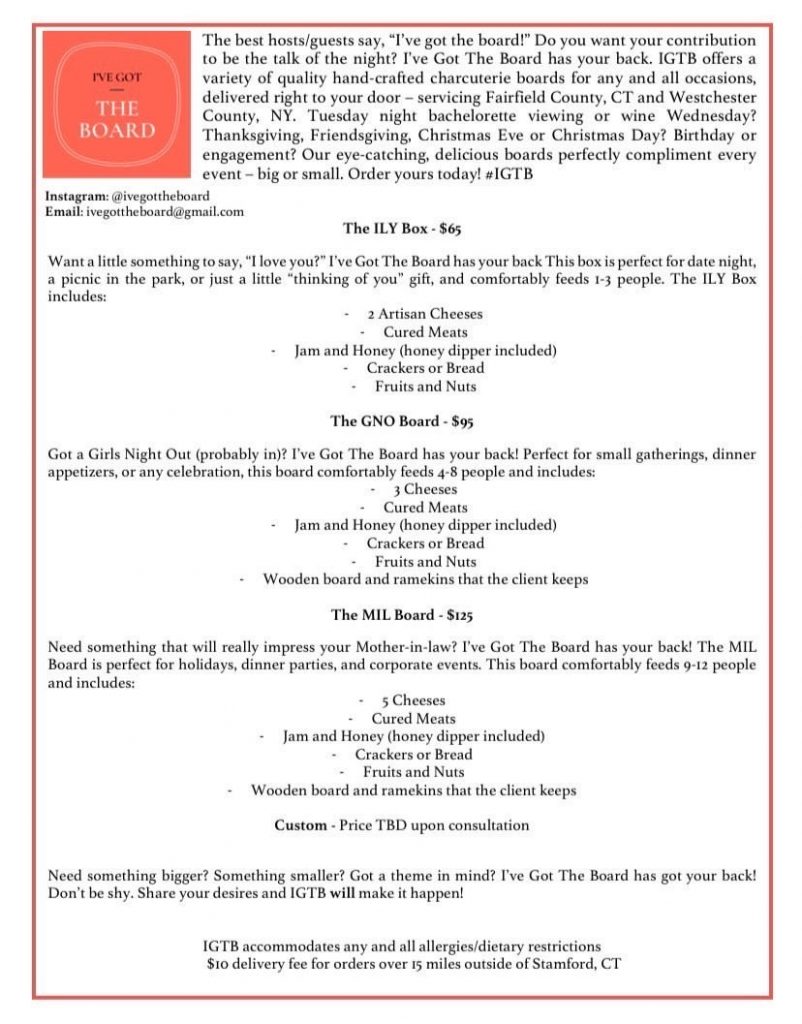 Price: Most boards start at $65 but everything is completely customizable depending on her client's needs. With a quick consultation, she can create a board that fits your size and budget.

How to Order: Orders are currently taken via DM on Instagram or email (ivegottheboard@gmail.com).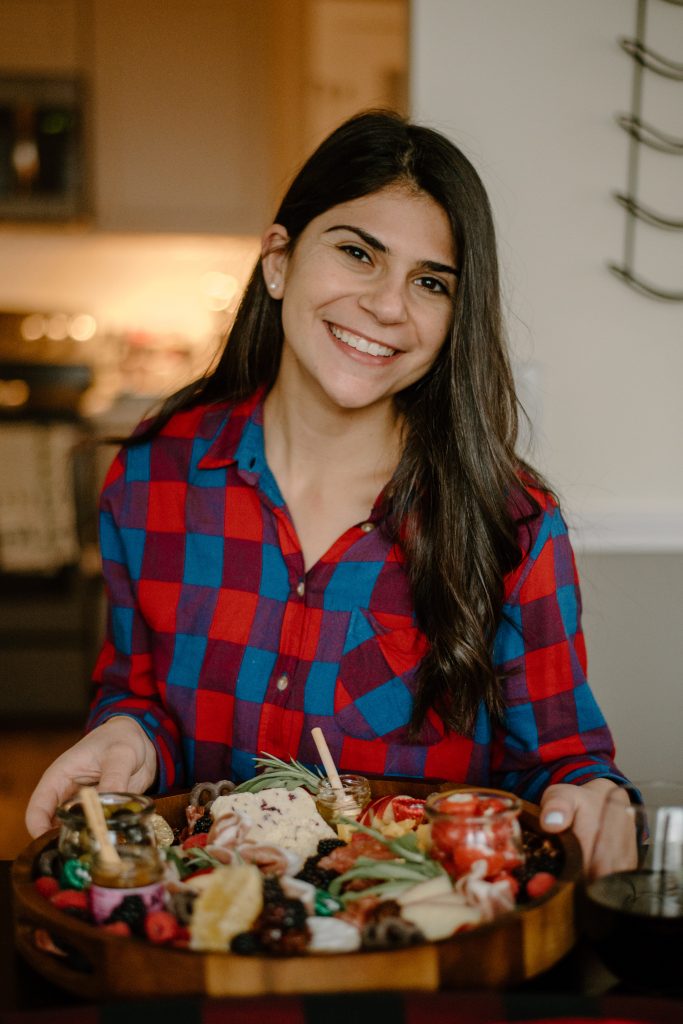 ROC Boards was started by Stephanie in May of 2020, "as a way to bring out my creative side in the form of charcuterie…." Her goal is to bring people together to enjoy great conversations while they enjoy her delicious boards.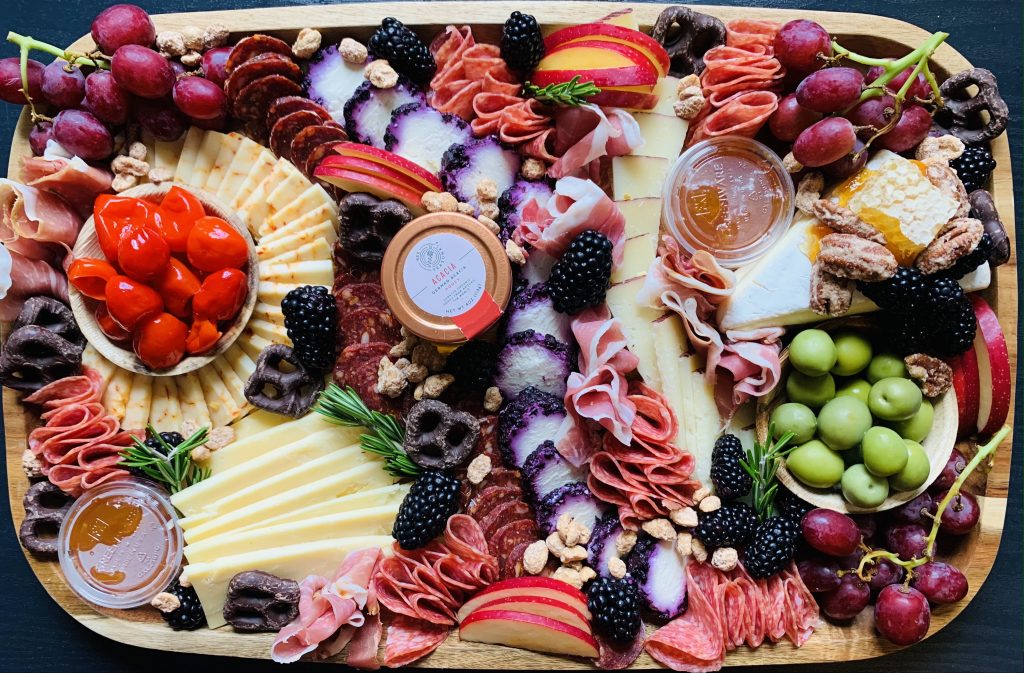 Stephanie creates charcuterie boards in all sizes from extra small to large. She also makes brunch boards and dessert boards. She has a list of cheese, meat and accompaniments on her site so clients can customize exactly what they want. ROC Boards is all about supporting local and small businesses. Stephanie uses gourmet nuts on her board from Nuts Nuts, an upstate NY business. Many of the cheeses that she uses on her boards come from local vendors as well, including one of her favorites "Torio" from The Cheese Guy based in Yonkers, NY.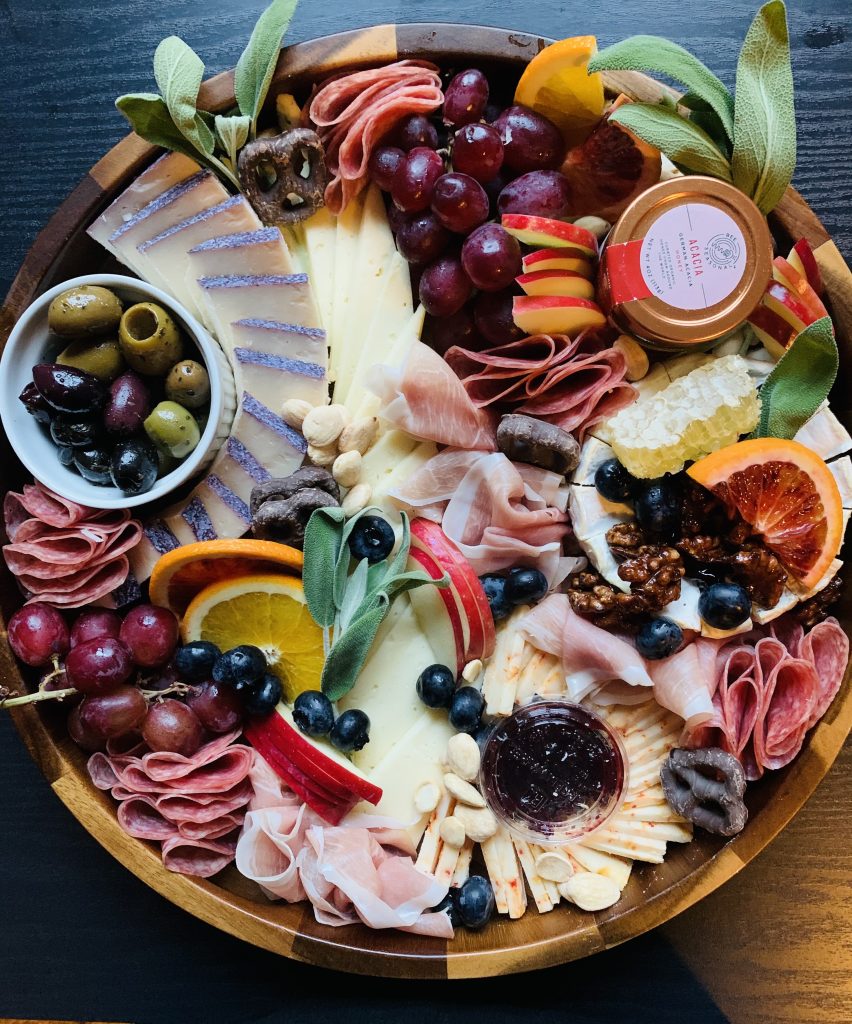 ROC Boards can accommodate most allergies and dietary restrictions and can create vegetarian, gluten-free, nut free and even vegan boards upon request.
Location: ROC Boards is based in Yorktown Heights but delivers to Westchester and the surrounding areas.

Price: Prices for boards depend on the size. There are four different sized boards, XS to Large. The XS starts at $40 but feeds 2-4 people. Stephanie recently started offering mini "charcuterie boxes" that start at $35.

How to Order: Orders are taken via the order form on the ROC Board website or DM via Instagram or Facebook.
Boards by Soph is a local business started by Sophie Dippolito. She graduated from the University of Miami in May 2020. As a way to combine her passions and skills, she turned her hobby of making cheese boards into a small business.
Sophie is currently focusing on school and is only offering boards on select weekends, for holidays and special occasions. Check her Instagram account to stay up-to-date.

You may also enjoy: