Happy Friday!  As another weekend arrives, I'm starting to get a little stressed out.  I've barely made a dent in my holiday shopping.  The holiday cards arrived last week and are getting mailed out tomorrow.  I would have done them sooner, but my daughter really wants to help and she's been very busy this week.  My goal is to get them done this evening while my husband and son attend our local tree lighting ceremony.  This week, my five on Friday is a highlight of our day spent in NYC last Sunday.  It's always a fun time going down to the city, even though it's crazy busy during the holidays! This weekend one of my friend's is hosting a holiday potluck.  It should be a fun mom's night out!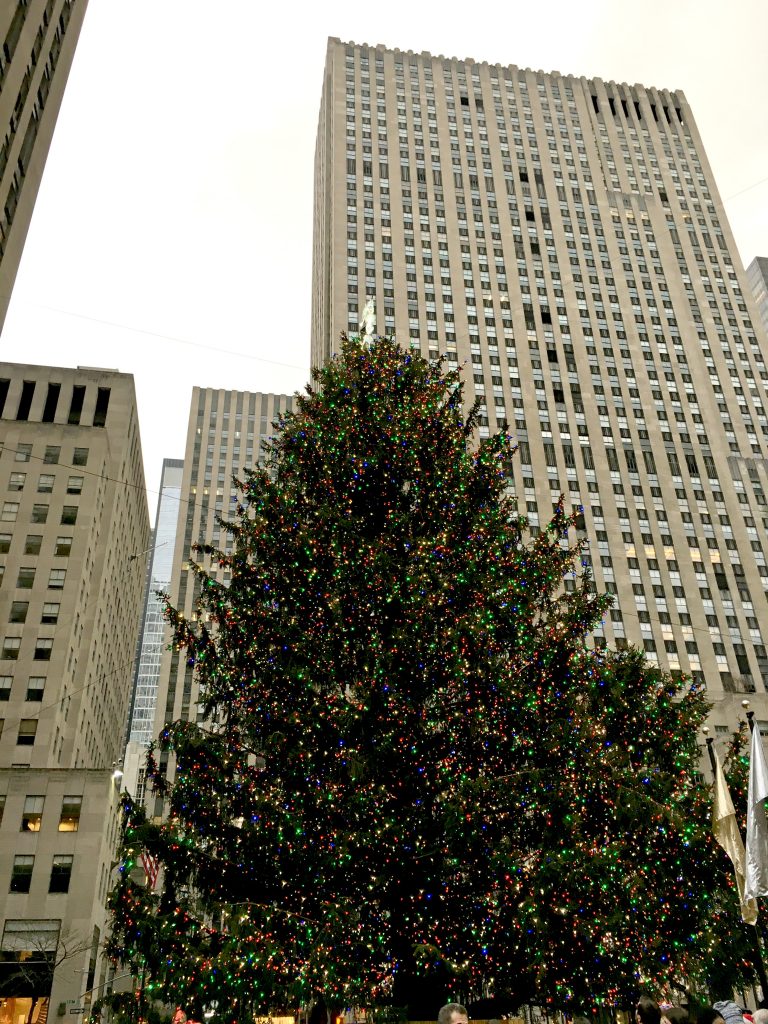 1. Tree in Rockefeller Center – Can you visit NYC during the holidays and not see the tree in Rockefeller Center?  When I tell you I felt like a canned sardine, I'm not joking.  We attempted a family selfie, I got some pics of the kids in front of the tree and then we were out of there!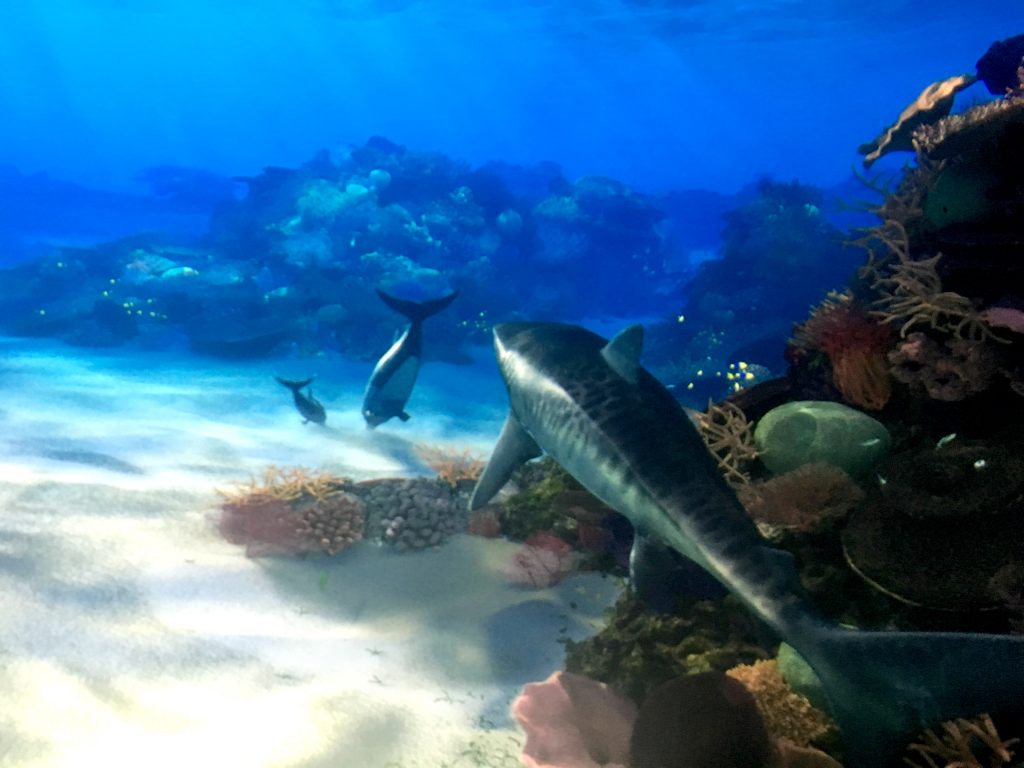 2.  National Geographic Encounter: Ocean Odyssey – I wrote a whole post on this NYC attraction earlier this week (see link below). It's a unique and fun immersive, underwater experience.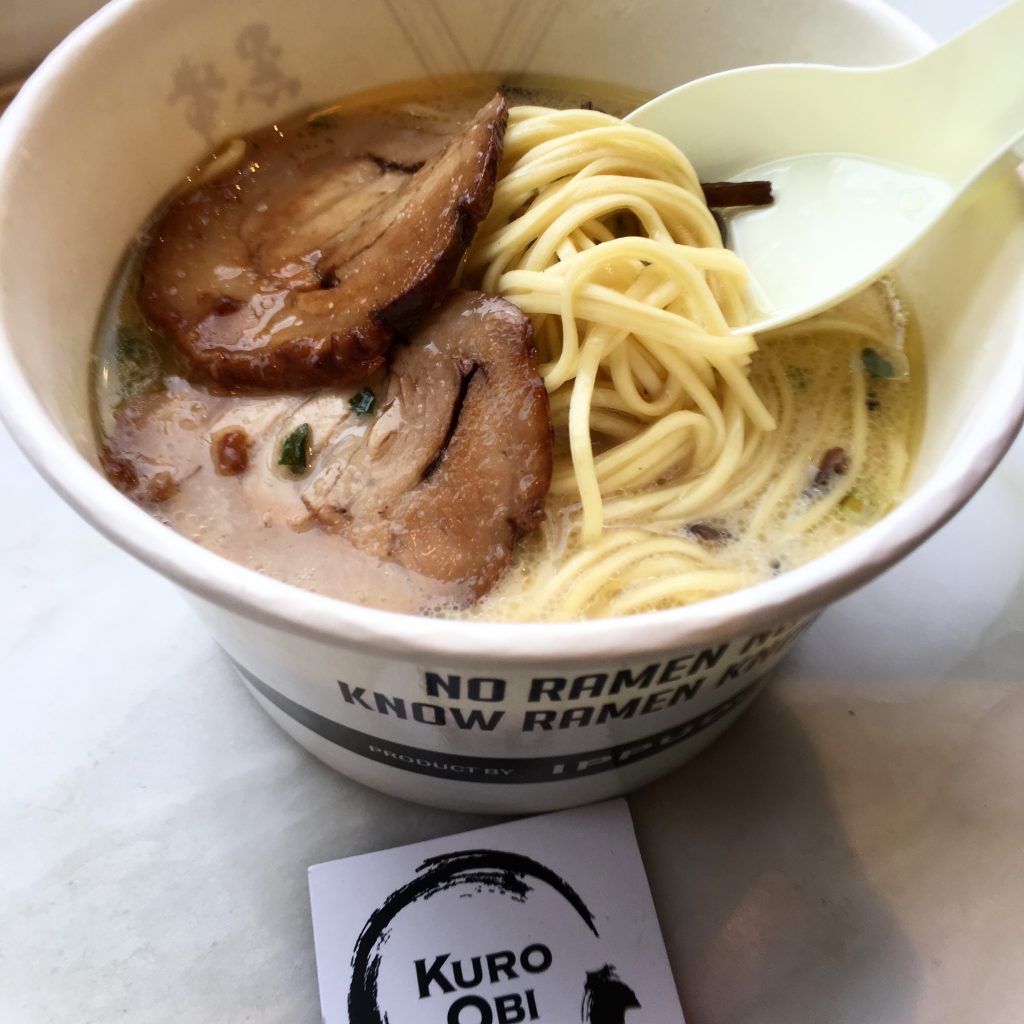 3. City Kitchen – I love finding and trying new places to eat when we are down in the city. We really like food halls, like City Kitchen and Urbanspace.  These spaces host several different food vendors/stands in one building.  You can get food from whichever places you want and then sit and eat.  It's similar to a food court, but much more upscale!  This Shiro-Obi Ramen from Kuro Obi was amazing.  I've had a decent amount of ramen in my life and this broth was the best that I've had.  Seriously, the best!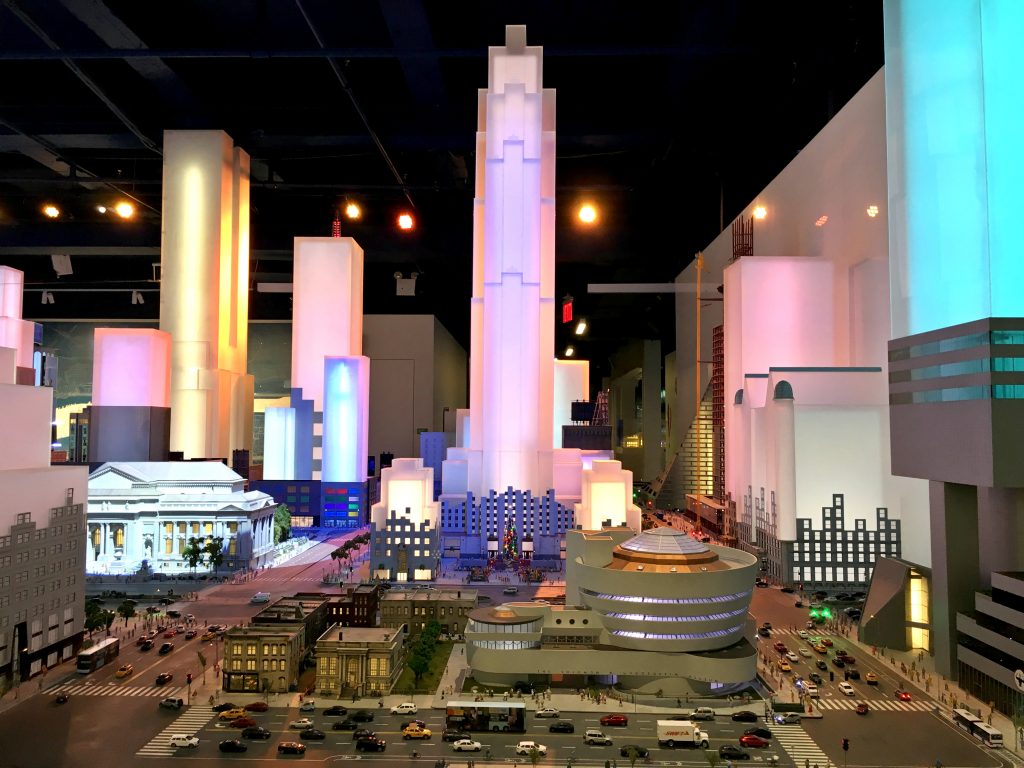 4. Gulliver's Gate – I will be posting a full review next week on the blog about NYC attraction, Gulliver's Gate.  Located in Times Square, it's a world of miniatures.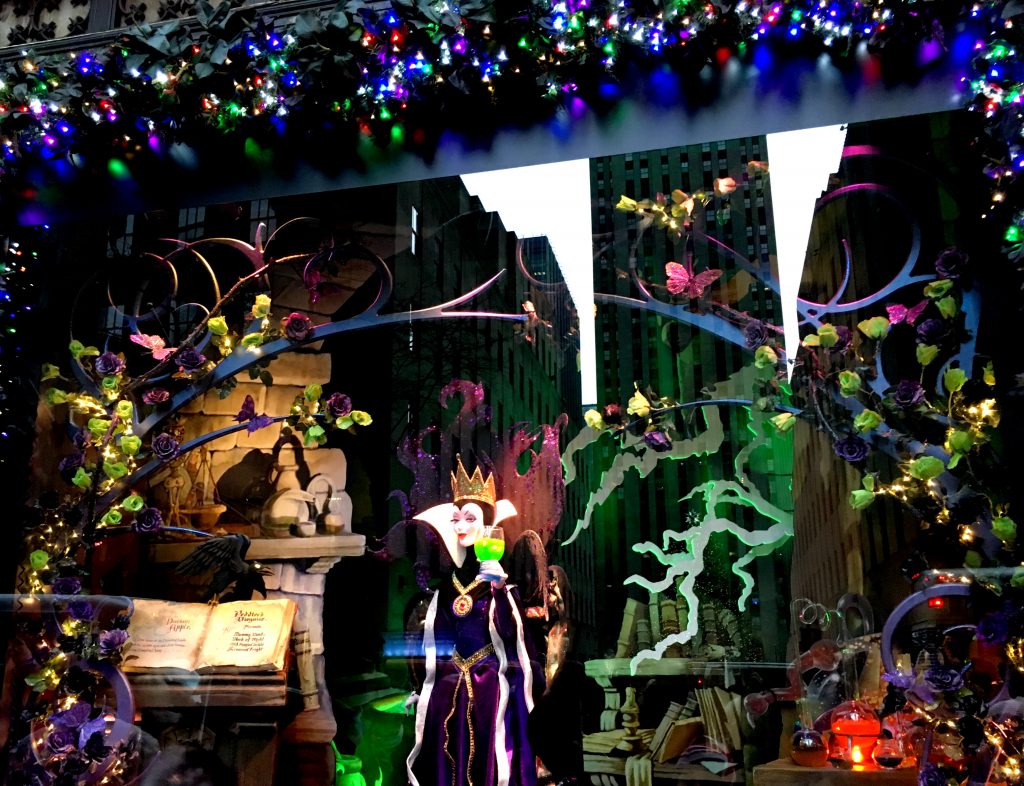 5. Holiday Windows – In honor of the 80th anniversary of Snow White and the Seven Dwarfs, Saks Fifth Avenue's holiday windows theme is "Once Upon a Holiday."  Each of the Fifth Avenue facing windows had a scene from the Disney movie.  Unfortunately, you can see the reflection of the buildings across the street in the window!  And I thought the tree was packed with people.  The line to see these windows snaked around the building!  We did a walk-by and got to see them, without waiting in line.
Bonus:  Lunch Date With My Parents – My parents are retired and live in Rhode Island. They have a condo in New York where they come stay when they have doctor's appointments or have plans with family and friends.  They were in town this week and asked if I would go to lunch with them.  Of course I was thinking, what bad news are they going to tell me?  Since I never go to lunch with them alone.  Well, it was just that, lunch.  No bad news!  They just wanted to spend some quality time with their daughter, since when we're normally together there's usually a lot of family or I'm busy cooking or hosting.  It was really nice to sit and catch up with them.
ICYMI this week on the blog: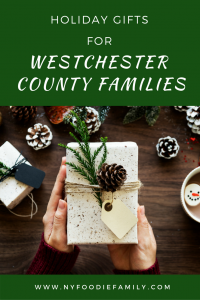 Monday I posted Holiday Gift Ideas for Westchester County Families.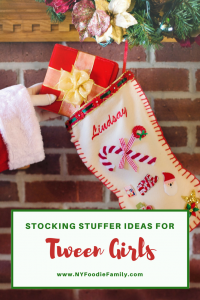 Tuesday I shared a guide with ideas for Stocking Stuffers for Tween Girls.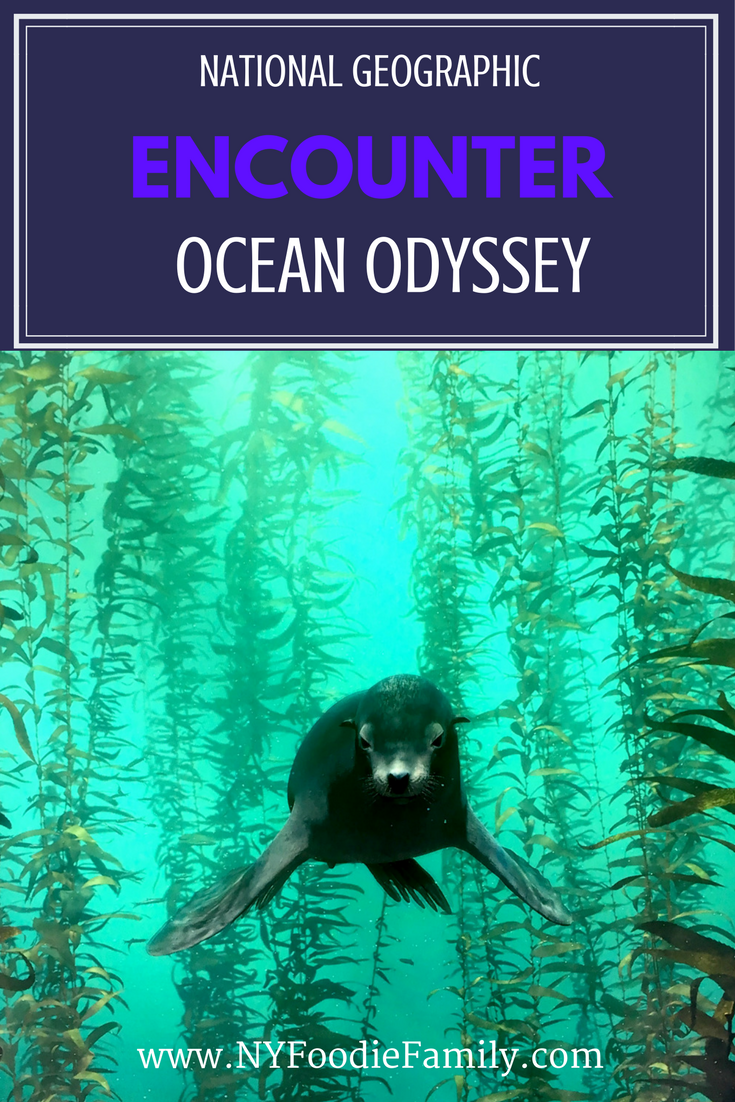 Wednesday I wrote about National Geographic Encounter: Ocean Odyssey.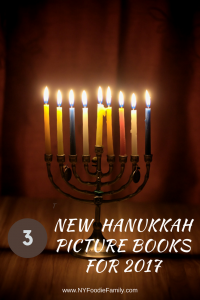 Thursday I shared 3 New Hanukkah Picture Books.
Linking up with Katie, Andrea and April.  Have a great weekend!