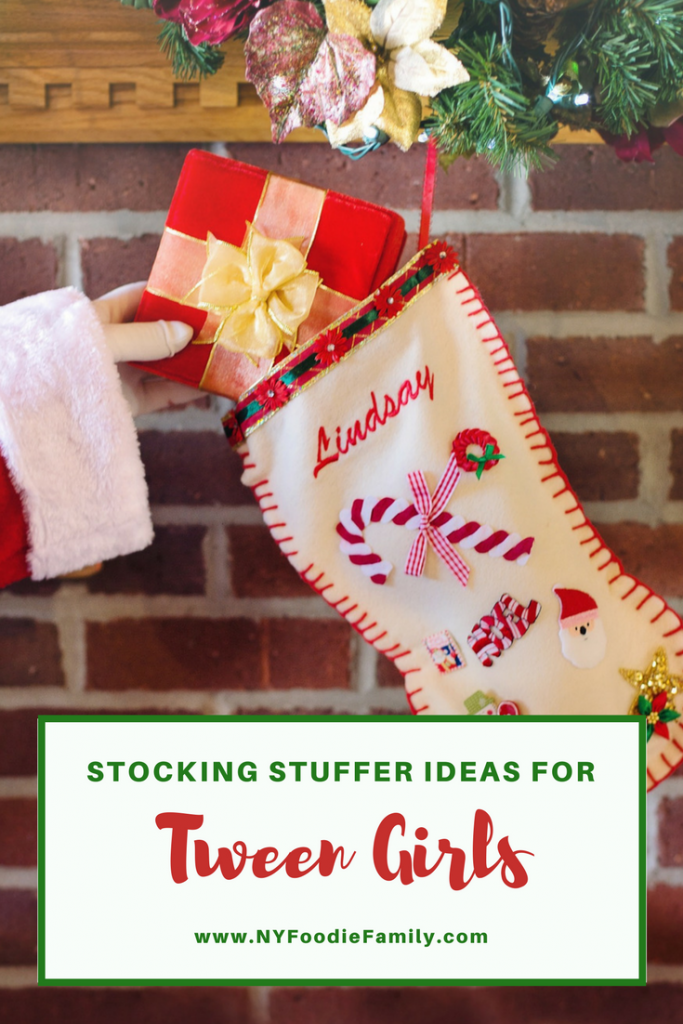 (This post contains affiliate links.  By purchasing through them, NY Foodie Family makes a small commission at no cost to you.  Thank you for supporting this blog!)
Last week I posted some stocking stuffer ideas for tween boys.  Today I'm sharing some stocking stuffer ideas for tween girls.  I find there are many small items, perfect for this age group, that can easily fill a stocking.  Here are a few ideas that my eleven-year-old daughter has enjoyed in the past, or would like this year!
To EAT:
Candy and gum is always a hit with this age group.  Stock up on her favorites so she can share with her friends!
TO WEAR: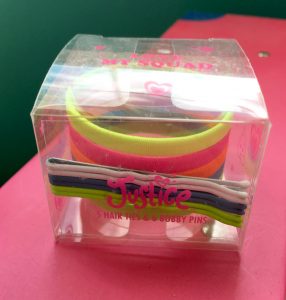 Hair Accessories – My daughter has long hair and enjoys wearing braids and pony tails.  She is always in need of hair ties.  We found this set at Justice that includes matching colored bobby pins. Claire's and other accessory stores sell all kinds of fun hair accessories too.
Jewelry – Jewelry is always a great idea for tweens and I don't think you can ever go wrong with earrings (if her ears are pierced), necklaces or rings.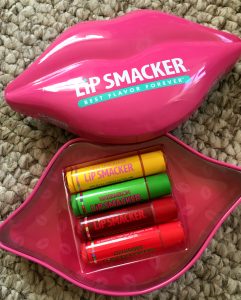 Lip Balm/Chapstick –  As much as my daughter would like to wear makeup, I think that she's too young.  Since she can't wear lipstick she loves lip balm. Her current faves include Lipsmackers and eos. They come in a variety of flavors and shades.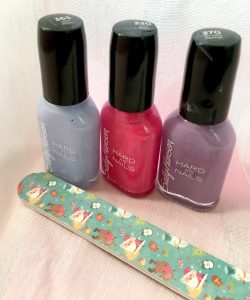 Nail Polish – Just as with lip balm, a tween girl can never have too much nail polish!  Tweens love fun colors and designs. Nail files also make great stocking stuffers.
USEFUL:

Portable Power Bank – Although my tween doesn't have a cell phone, she does enjoy using her Ipod….A LOT.  It's always in need of charging and with a power bank she can charge it while out.
School Supplies – Even though school started several months ago, kids are always in need of pencils, pens and other school supplies.  Holidays are a great time to replenish their pens, pencils, post-its and more. She will love it if you get fun, designed supplies.
JUST FOR FUN:
Bath Bombs – Tween girls are obsessed with bath bombs!  This bath fizzers look like a lot of fun.  As it dissolves the user will find a small surprise inside.  It could be a small toy, a key chain, charm or more.
Phone/Ipod cases – This is another item that girls never seem to have enough of.  My daughter is always changing out her Ipod case.  There are so many fun cases with quotes, designs and characters. Unicorns are big right now and my daughter would love this case.
Slime – Slime is still a hit with the tween girls.  They especially enjoy making it and I know my daughter will love this Galaxy Slime starter kit.
Soft'n Slo Squishies – My daughter and her middle school friends are obsessed with Squishies.  Made by Orb Toys, these are squeeze toys that rise back to their original shape, very slowly.  They are stress relief toys for kids!   They come in a variety of collectible shapes and sizes.  The newest Squishies are Costume Cutiez, that come with swappable costumes.
What are you putting in your tween daughter's stocking?