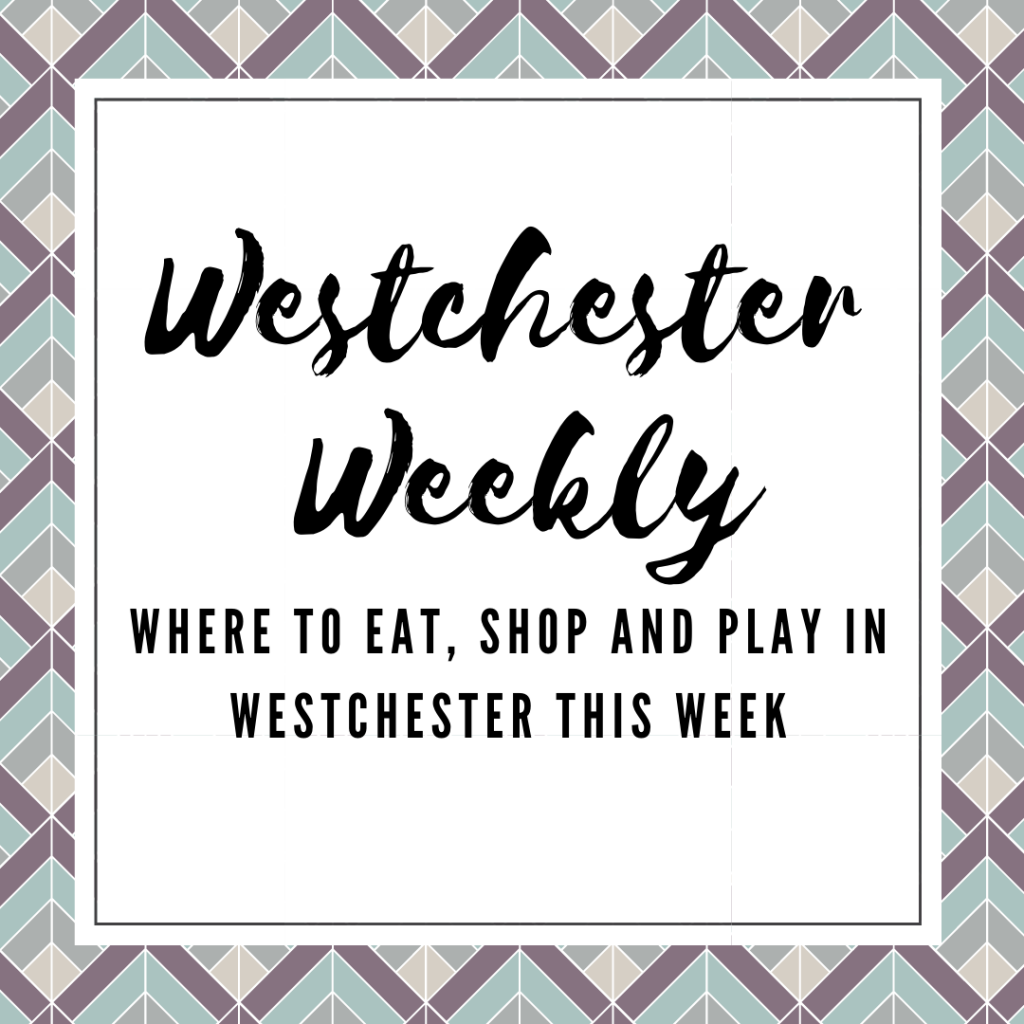 Check out this week's edition of Westchester Weekly to find out where to eat, shop and play in Westchester County this week:
Eat/Drink:
25 North Ristorante: (Mamaroneck) 25 North has a special Super Bowl Sunday menu with ½ and full trays available of dishes including steak and cheese egg rolls, coconut shrimp, teriyaki tossed chips and more. Orders must be placed at least 24 hours in advance.
The Barley House: (Thornwood) The Barley House has introduced a fun, new menu item! Tacones- three different types to choose from: cool ranch Doritos shell with pulled pork, nacho cheese Doritos shell with pulled chicken and flamin hot Cheetos shell with black bean chili.
City Limits Diner: (White Plains) The City Limits Diner has curated Super Bowl party packages or you can customize your own snacks from their special menu. Orders must be placed by February 3 and payment is due at time of order.
Diner Brew Co.: (New Rochelle) In honor of Inauguration Day, Diner Brew Co. is releasing 3 new draft beers today.
Downtown White Plains Restaurant Month: (White Plains) Enjoy the first White Plains restaurant month now through January 31. Select restaurants are offering Prix Fixe lunch ($20.95), dinner ($30.95) and 2nd Tier Dinner ($40.95) specials.
Peekskill Empanadas: (Peekskill) This new Peekskill business sells homemade Colombian empanadas. All empanadas are $2 each and they currently sell seasoned beef with potatoes or seasoned chicken with potatoes. They also make vegan/vegetarian options upon request.
Samosa Shack: (deliveries Thursday – Sunday or pick-up at TASH Farmer's Market) In honor of today's inauguration, Samosa Shack has a special celebratory menu this week (you can get more detailed descriptions of the celebratory menu items from their Facebook page). You can order for delivery Thursday – Sunday or orders can be picked up Saturday, January 23rd at the Tarrytown And Sleepy Hollow (TASH) Farmer's Market from 9:30 AM – 12:30 PM. $10 minimum orders.
Shop:
Lauren Boutique: (Larchmont) This week the shop is having a clothing sale with 30-50% off.

Rubysue: (Katonah) is having a 50% off sale plus you can preview their new spring arrivals.
Vintage & Vine and Auntie Liana's Baked With Love are returning to the Jefferson Valley Mall with another pop up shop beginning Friday, January 22nd. They will be open Wednesdays 1-7 PM and Friday, Saturday and Sunday 11 AM – 7 PM.

Play:
A Maze in Pottery Puppy Adoption: (Briarcliff Manor) A Maze in Pottery is hosting a Puppy Adoption Painting Event on Friday, January 22nd from 4:30 PM – 5:30 PM. Order your puppy adoption kit that you can enjoy painting from the comfort of your home during the Zoom painting party (Zoom link will be sent after you book the class). The kit comes with a stuffed puppy, a ceramic puppy (to paint), matching colors, brush and an adoption certificate, that all comes packaged in a dog house box. Cost: $33.90 + tax/child, sibling discount = 2 projects for $60 + tax.
Papi' restaurant Virtual Cooking Class: (online) Papi' restaurant in White Plains is holding a virtual cooking class. Participants will learn how to make Amatriciana Pasta. The class costs $25 and makes enough for two people. The fee includes the recipe kit with all of the main ingredients, the recipe and access to the zoom link. Kits must be picked up between 12 PM and 6 PM on Thursday. The class takes place via Zoom from 6:30 PM – 8:30 PM.
The Pottery Factory Valentine Gnome Tree Workshop: (Mount Kisco) January 22 from 6:30 PM – 9:00 PM enjoy painting a Valentine Gnome Tree at The Pottery Factory. The $79.00 fee includes the gnome tree, a multi-color light pack, a star and light kit. This is a BYOB, adults only event.
The Rye Arts Center BYOB Paint Night: (Rye) Enjoy an adults only evening of painting at the Rye Arts Center. On January 21st from 6:15 PM – 9:00 PM participants can bring their own drink of choice and paint a still-life. All supplies are included. $55/person (members receive a discount). Pre-registration is required.
The Rye Arts Center Bird Book Sculpture Workshop: (Rye) Kids ages 9-12 can make a bird sculpture out of an old book at The Rye Arts Center. This workshop takes place January 23rd from 10:30 AM – 11:30 AM. Participants are asked to bring an old book (hardcover or paperback). $20/child (members receive a discount).
Winter Seeding Workshop: (Bedford Train Station) This is a free outdoor workshop on Sunday, January 24th. Participants should bring a couple gallon jugs or recycled containers that can hold 3″ of soil and be covered with a lid. Soil, native seeds and instructions will be provided and experienced gardeners will be on hand to answer questions.
Upcoming Events:
A Maze in Pottery "Winter (Love) Bird" Chip 'n' Dip Adult Online Class: (Virtual) A Maze in Pottery is hosting an online adult painting class
on Friday, January 29th from 7:00 PM – 8:30 PM. The class is $34.90 and participants will paint a "Winter (Love) Bird" Chip 'n' Dip dish. Materials can be picked up a the store or delivered (for a charge). Registration closes 3 days before the event.
The Pottery Factory Valentine Seascape Workshop: (Mount Kisco) On January 29 from 6:30 PM – 8:30 PM enjoy creating a valentine resin pour seascape at The Pottery Factory. Participants can bring their own beach memorabilia to include in the resin pour. Safety goggles and gloves are provided. This is a BYOB, adults only event. $49 for a 8×10 seascape frame, $59 for a 10×13 seascape frame.
Teatown Hudson River EagleFest: This year there will be no festival at Croton Point Park. Instead, there are both virtual and limited attendance in-person events taking place January 30th – February 7th. Registration is now open for the various programs.