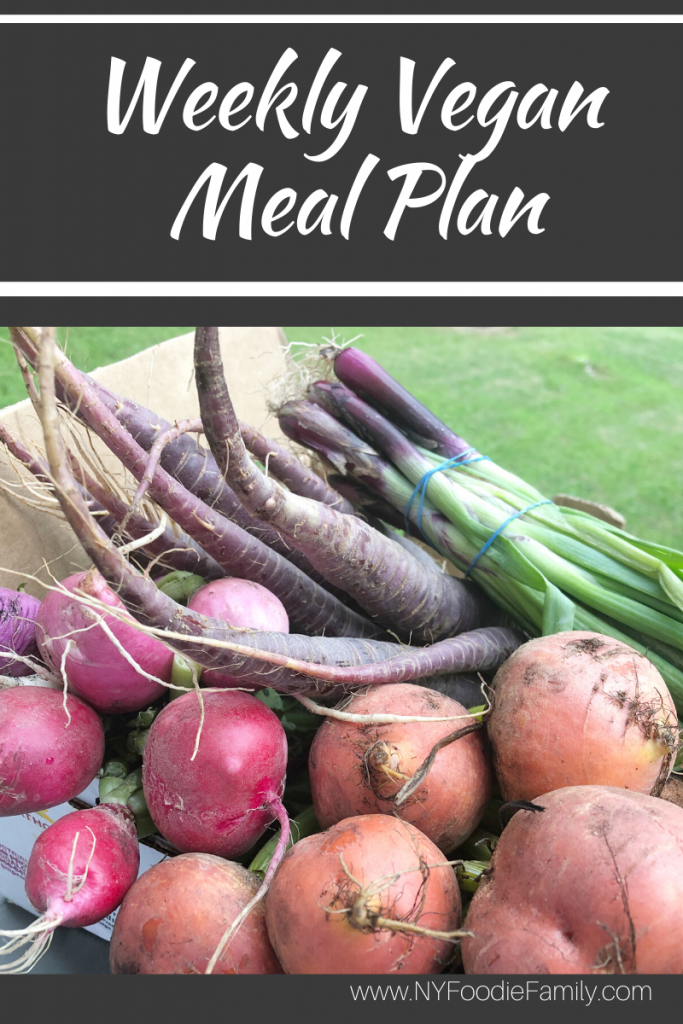 Check out this week's vegan meal plan. With pictures, recipe links and reviews, hopefully you will find something tasty to make! This week's menu includes meatballs, tacos and breakfast for dinner.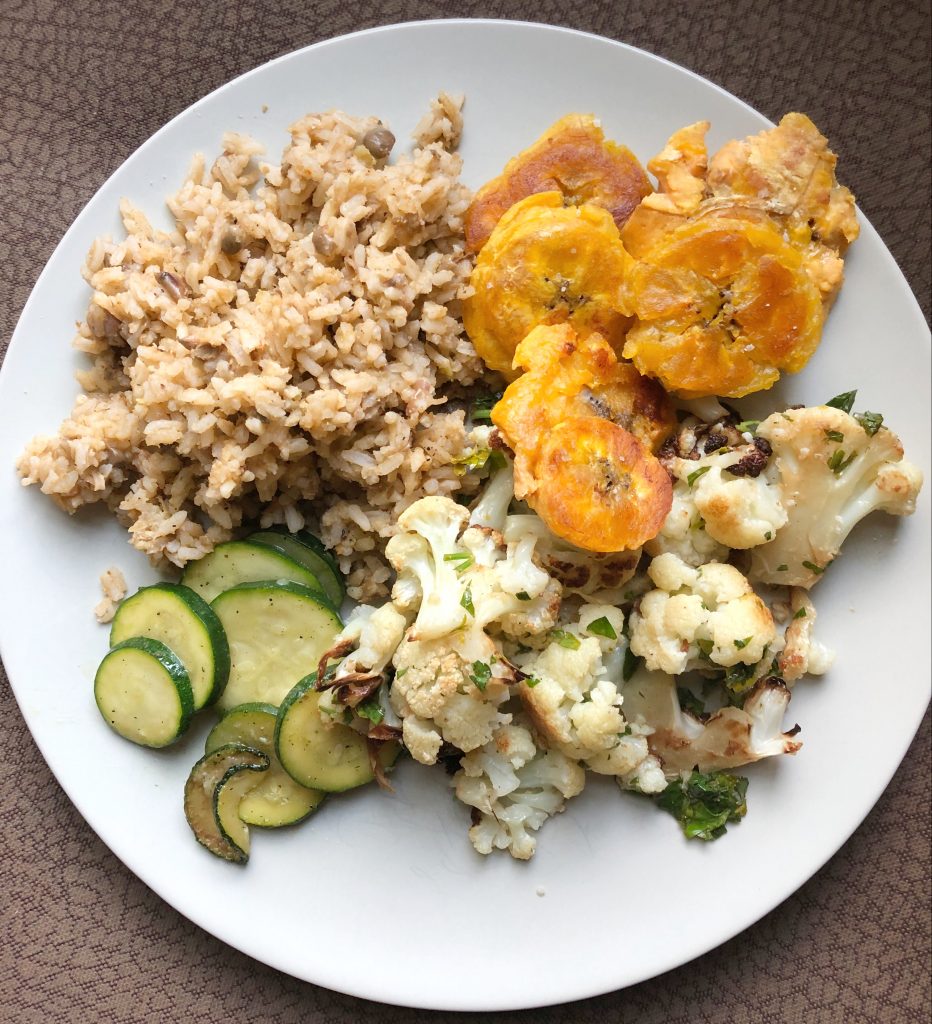 Sunday: Cauliflower with Chimichurri Sauce, Tostones, Sauteed Zucchini and Rice and Gandules. This was my requested Mother's Day Dinner that the family cooked for me.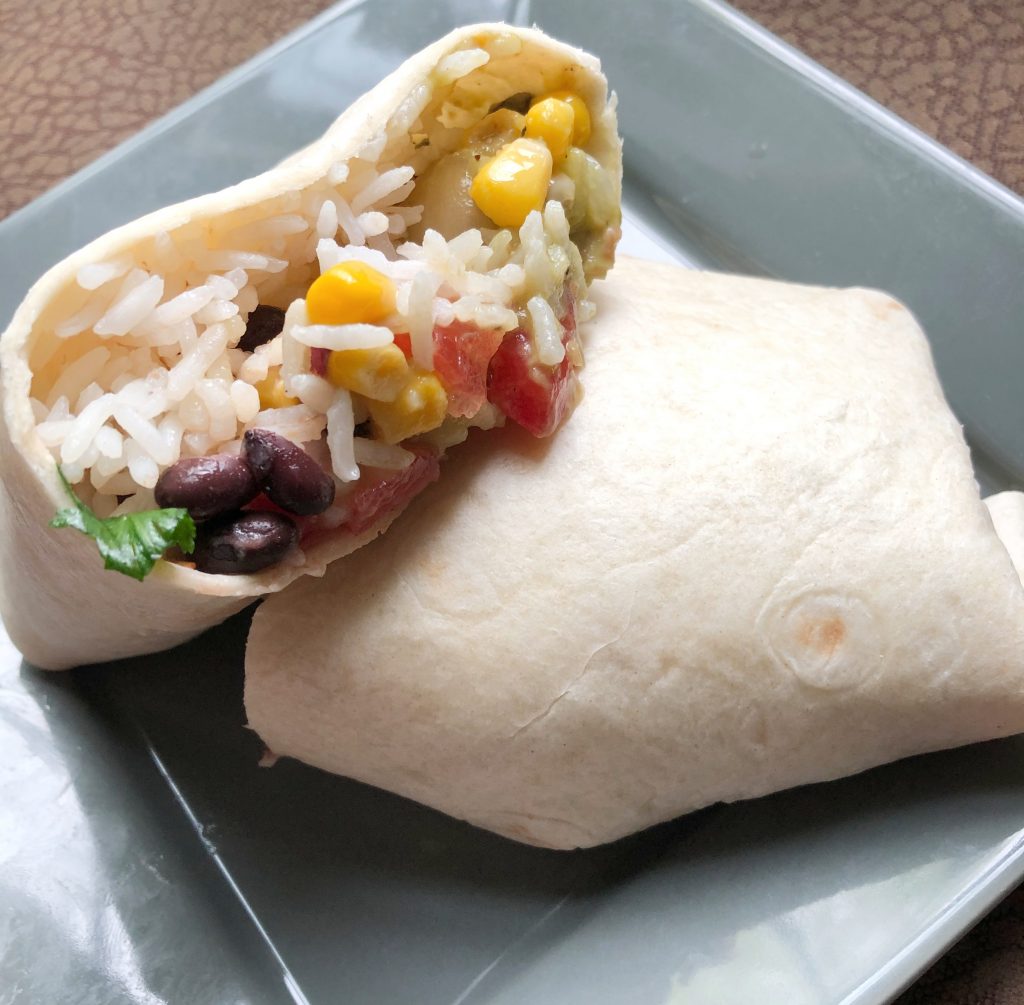 Monday: Vegan Burritos – This was my son's recipe for the week. I helped him, but it was actually easy to make. He made the seasoned corn and beans while I made the pico de gallo. We used store bought guacamole and cooked the rice in the rice cooker. We did not make the sundried tomato basmati rice and used plain white rice. These were easy and tasty!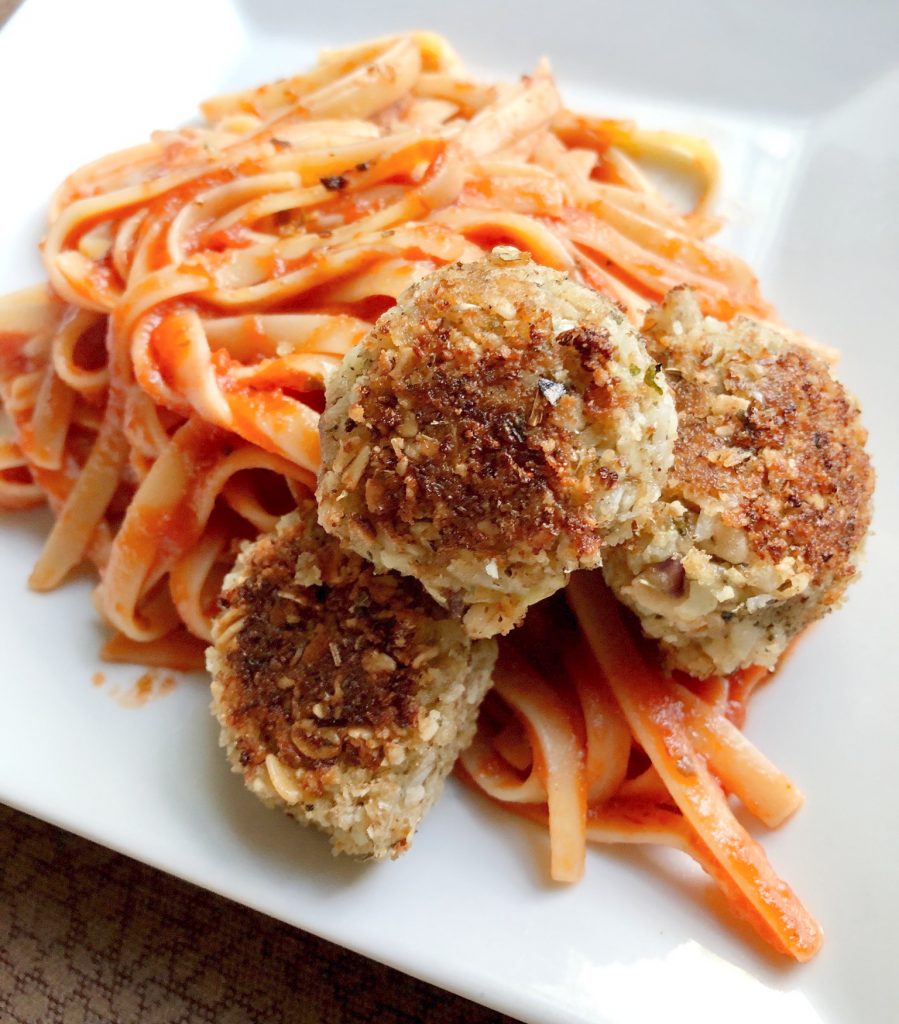 Tuesday: Vegan Cauliflower Meatballs with Pasta – My daughter's favorite meal before becoming vegan was spaghetti and meatballs. I've tried a couple of different meatball recipes but still haven't found, "the one." These required a bit of prep work and I thought I'd be turned off by the use of oats. The kids said that it reminded them of stuffing, which was a result of the Italian seasoning blend that we used. Overall, these get a not bad. I served with pasta and marinara sauce.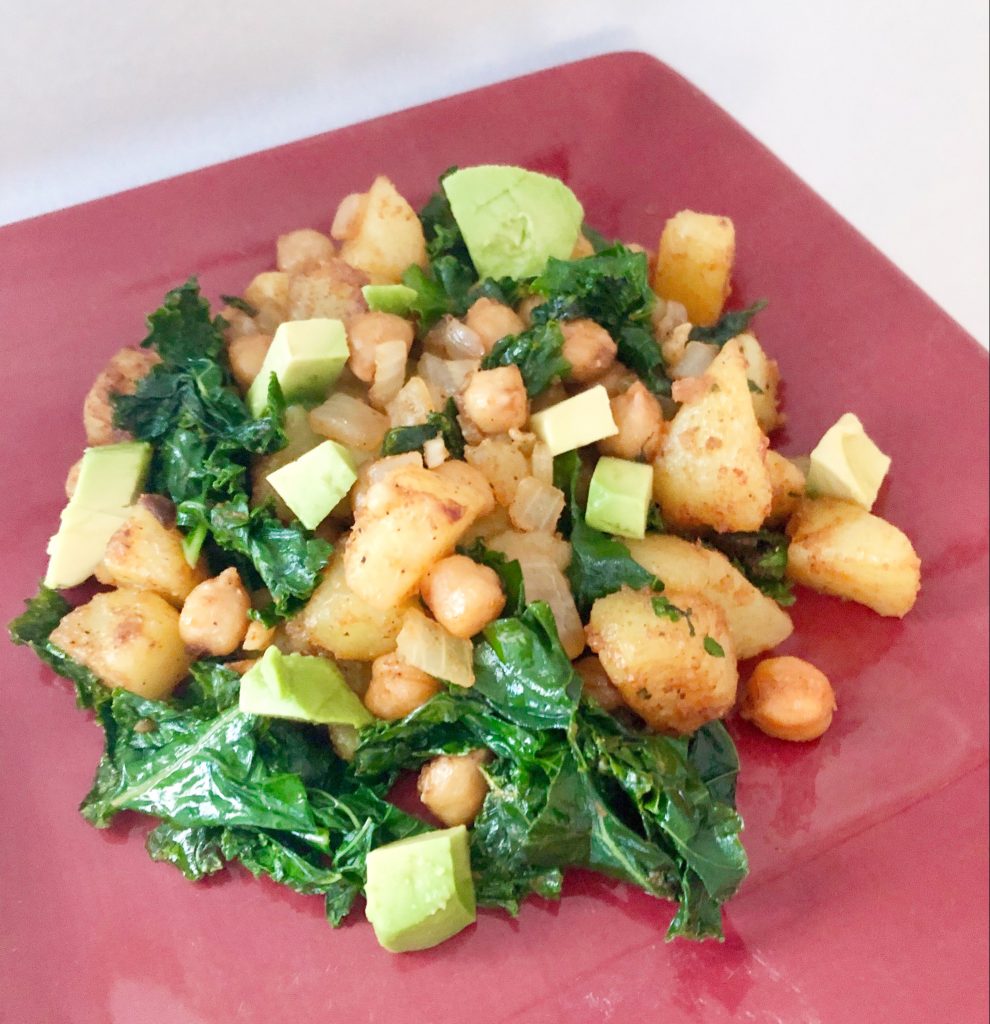 Wednesday: Vegan Breakfast Hash – Another breakfast for dinner recipe! The only change I made was omitting the vegan sausage. This was easy to cook. Vegetarians can add an egg on top. I served this with buttered toast. Everyone enjoyed this.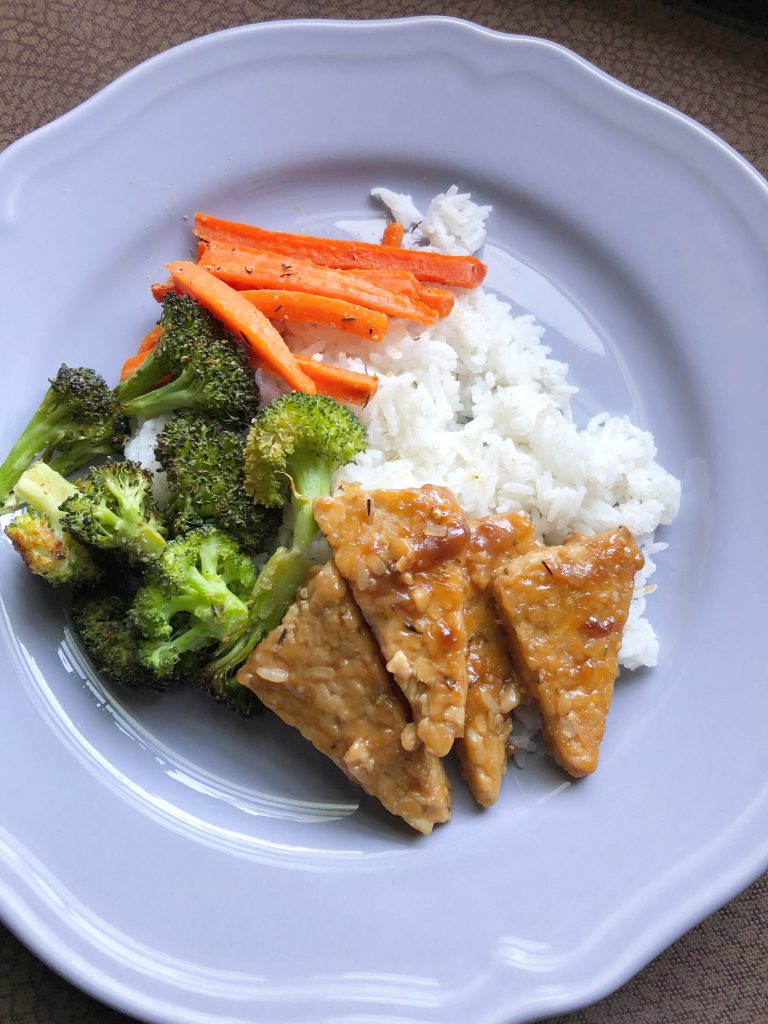 Thursday: Sticky Orange Tempeh with Maple Thyme Roasted Vegetables – Dana had to run out to the store Thursday morning to find some tempeh for me to make this. This was an easy to make recipe for those who like tempeh. However, after tonight we won't be making tempeh again. It has nothing to do with this recipe. I may even try the sauce on tofu. It's just that we've already tried tempeh several times and finally agreed that none of us actually like it!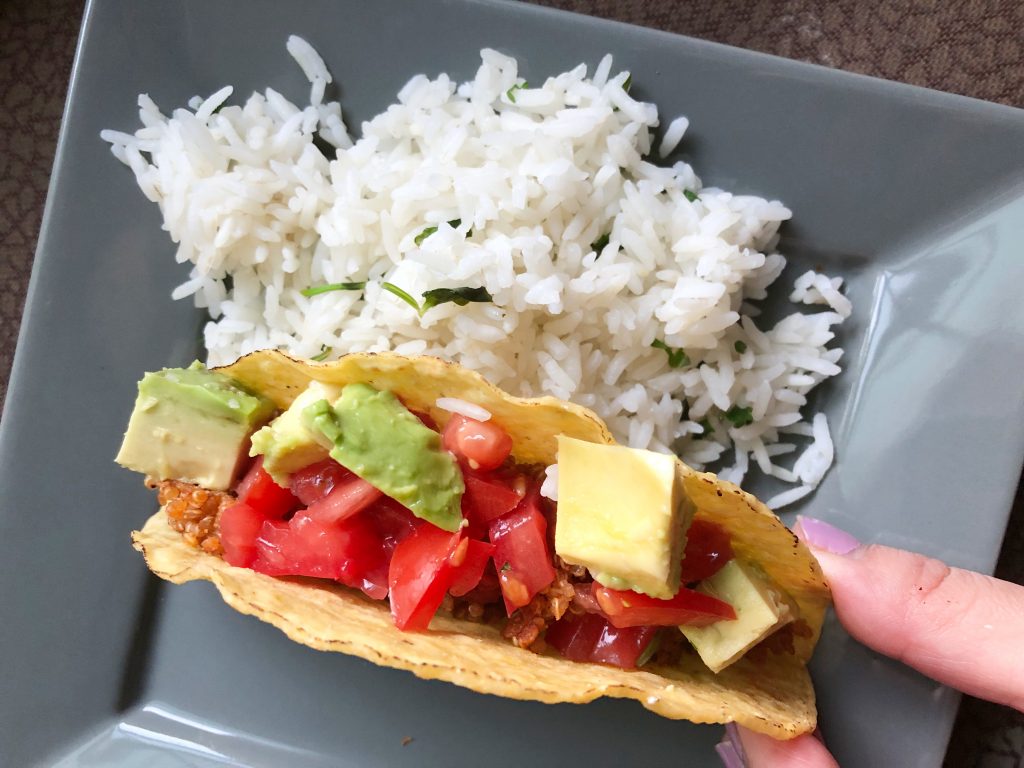 Friday: Quinoa Taco Meat – This was Dana's recipe of the week. I have to say, I'm not a fan of quinoa, as I find it to be a bit mushy. But after the quinoa is cooked in this recipe, it gets baked, which firms it up a little bit. Plus, it gets mixed with salsa, which gives it some flavor. Once we added all the toppings, it was a tasty taco. He made a cilantro lime rice to go with it.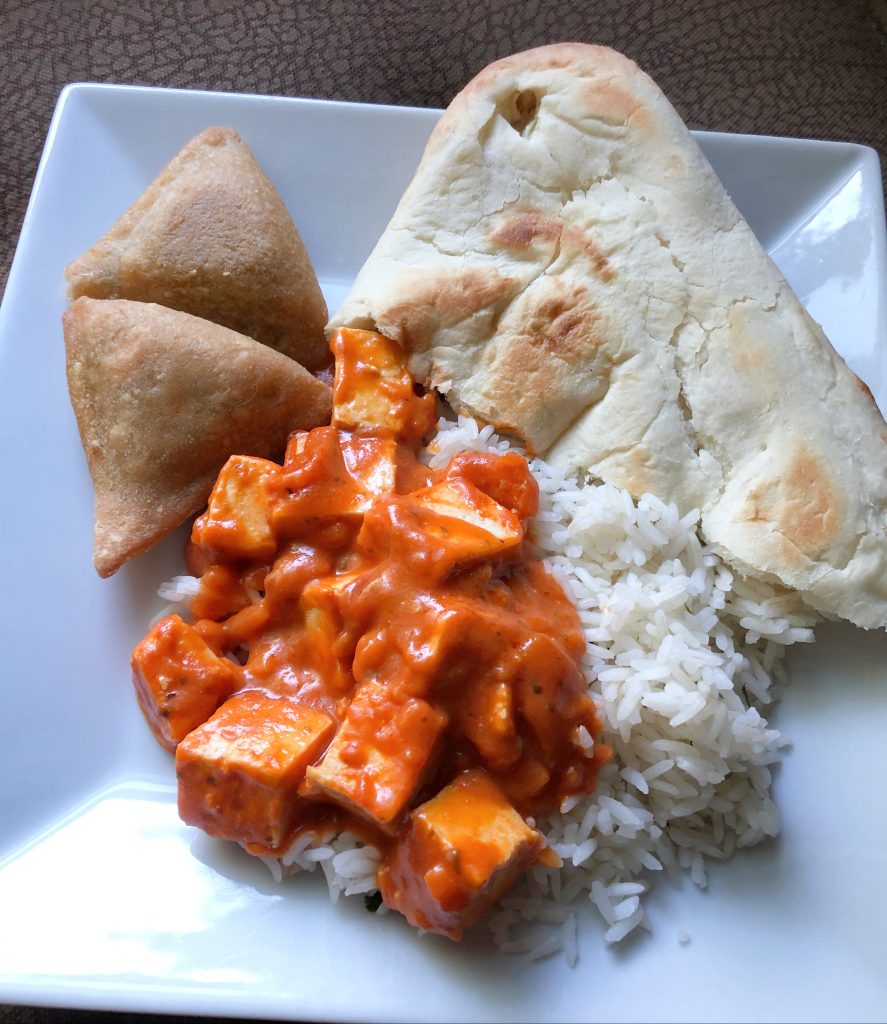 Saturday: Tofu in Indian Simmer Sauce (Vegetarian, Not Vegan) – So, we didn't actually "cook" tonight. We simmered tofu in a store bought, jarred sauce. And the sauce wasn't vegan since it contained milk. We served it with naan, samosas and leftover cilantro lime rice for a super easy, lazy weekend dinner.
Recommended Dinners of the Week: Vegan Burritos and Vegan Breakfast Hash