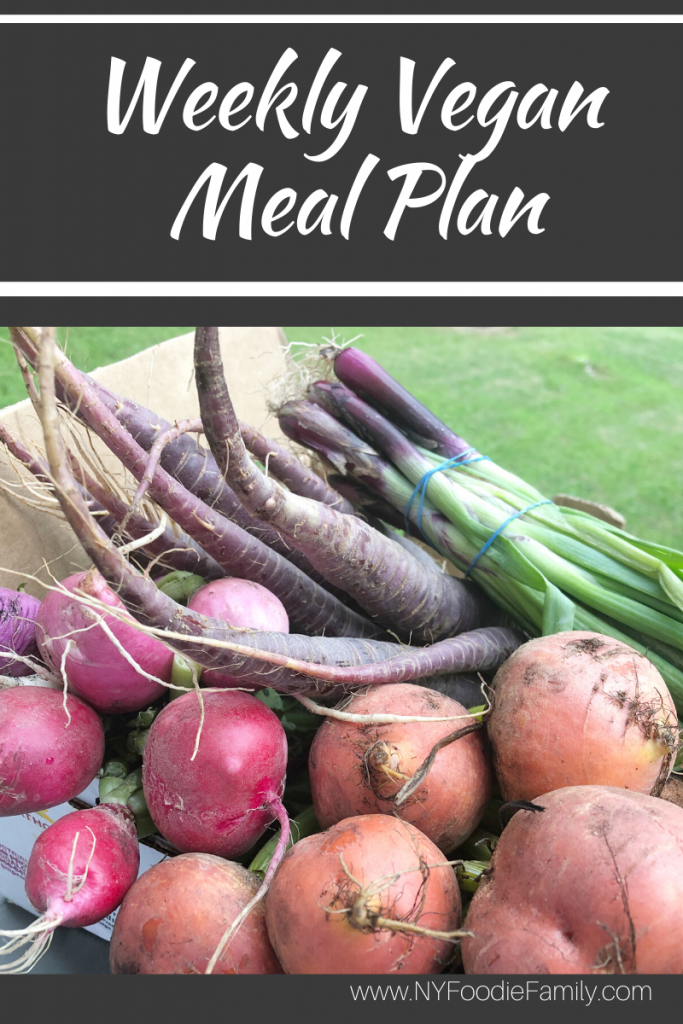 Our family has been vegan now for almost 5 months now. Way back when, I used to post our weekly meal plans. I'd share them a week behind, so I could post pictures and give a short review – did we like the recipe?, what changes we made, etc. During this pandemic, besides working from home, most of our time has been spent in the kitchen cooking. So, I thought that I'd start sharing our weekly vegan plan. With the current meat shortage, I feel like more people will be cooking meatless dinners a little more often. I am not here to convert anyone. We became vegan for health reasons. If you are already vegan, maybe you haven't tried some of these recipes. And if you're not, maybe some of these vegan dinners will appeal to you and make you want to try one for your next Meatless Monday!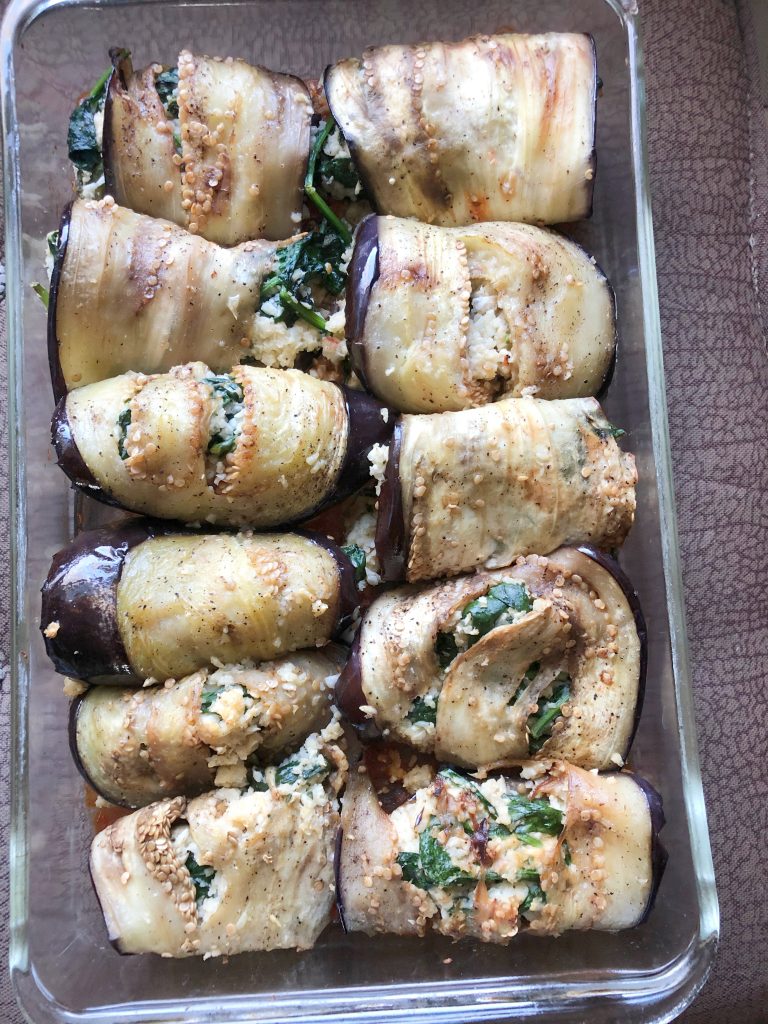 Sunday: Mediterranean Vegan Eggplant Roll Ups – This meal was pretty labor intensive, which is why I chose to make it on a Sunday. I served it with a side of pasta. In my opinion, the end result wasn't worth all of the effort. My daughter didn't like the cauliflower rice (and she usually likes everything!). Not worth repeating.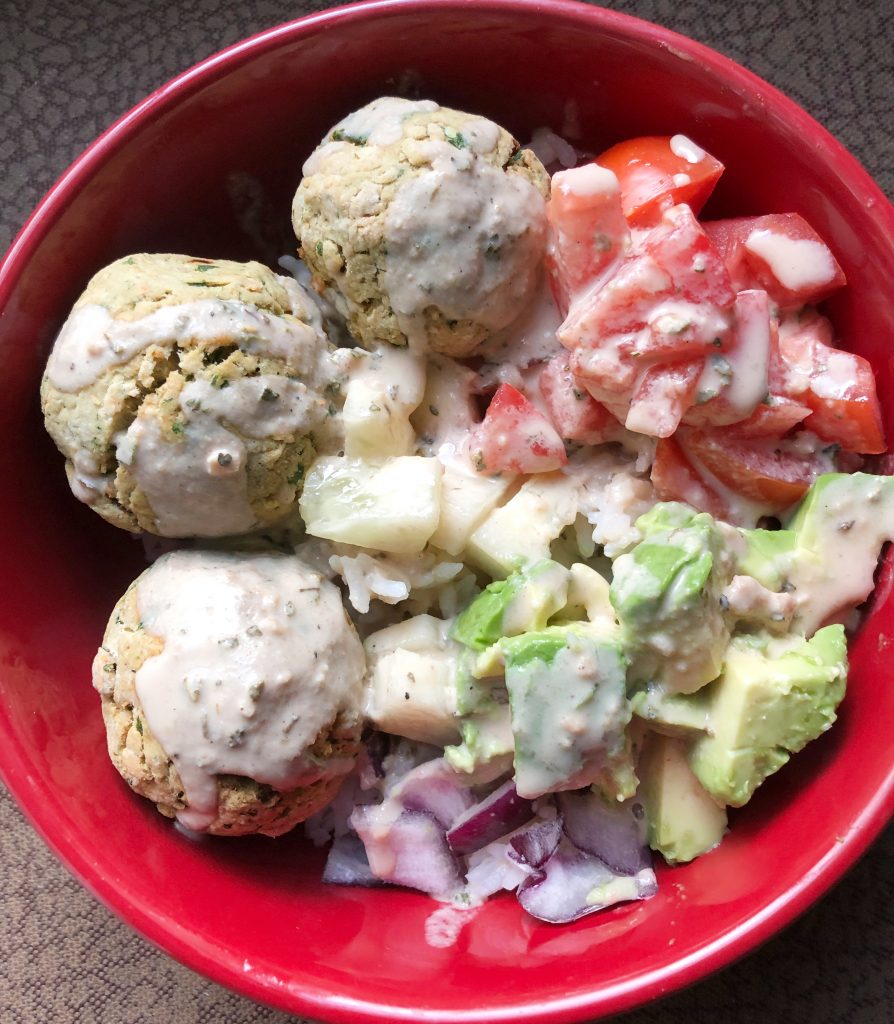 Monday: Simple Crispy Vegan Falafel Bowls -This was my son's recipe for the week. Our family loves falafel and probably have it at least once a month. This particular recipe called for red pepper flakes which gave the falafel a little kick. We cooked these in the air fryer. They came out crispy on the outside but a bit mushy on the inside. I think we may have to try frying the falafel to get them really crispy.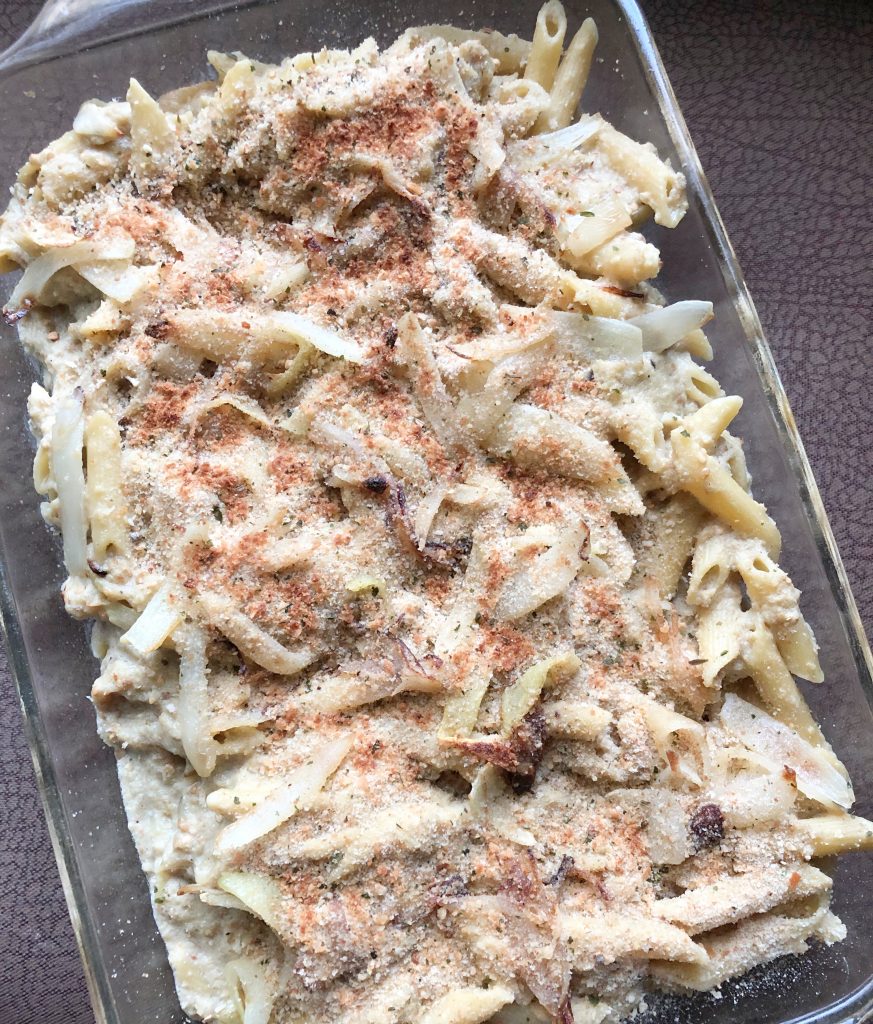 Tuesday: Vegan Caramelized Mac n' Cheese – We are huge cheese fans, and it's definitely one of the foods that I have been missing since becoming vegan. I'd rather omit the vegan "cheese" in a recipe since it does not taste anything like the real thing. This particular recipe intrigued me because it uses eggplant as the base of the sauce, with the promise of the sauce not tasting like the vegetable. Well, we did not agree. We all could taste the eggplant, which wasn't bad, but it doesn't pass for mac and cheese. The kids were not fans at all. Not worth repeating.
Wednesday: Vegan Bombay Potatoes – We have made a variety of different Indian inspired dishes since becoming vegan. This dish is made of chickepeas and potatoes in a spiced tomato sauce. I served it over rice with a side of naan. This was one of my daughter's favorite meals of the week and she's already asked me to make it again!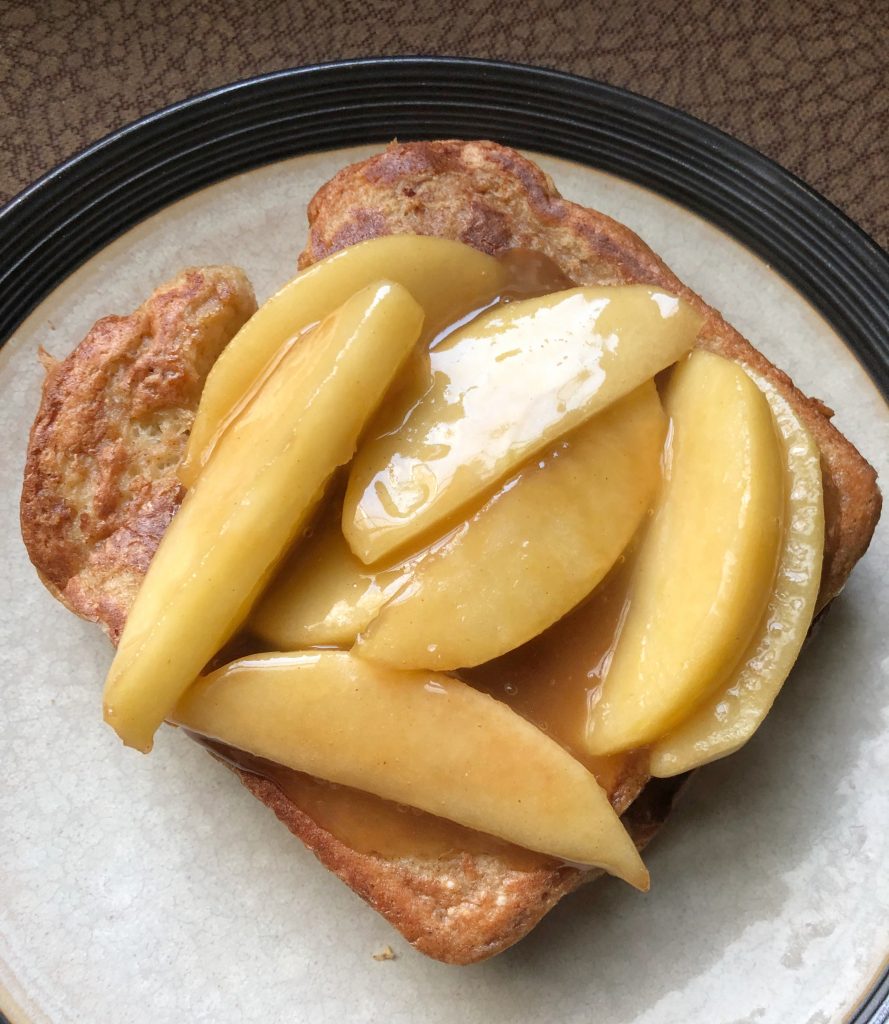 Thursday: Vegan French Toast – My daughter does not enjoy finding recipes, nor does she enjoy cooking….baking is a totally different story. We are such opposites! On her nights to cook she tries to find the easiest recipes she can. Breakfast for dinner has always been a hit with the fam. This week she chose french toast. Instead of the ciabatta the recipe called for, I had her use a regular loaf of white bread. While she cooked the french toast, I made sauteed apples that we served on top. This was the first time that we had french toast in months. It was tasty and we will be making it again.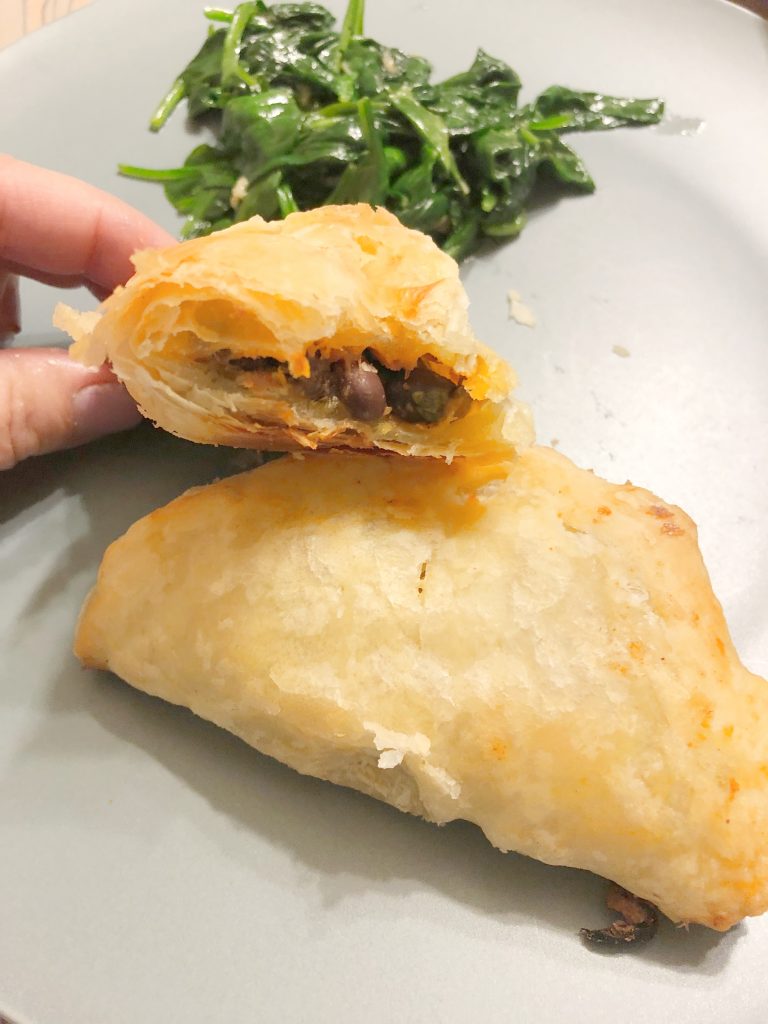 Friday: Black Bean Vegan Empanadas – Dana chose this for his recipe of the week. The recipe made enough for each of us to have two empanadas….although we all could have eaten at least two more! These were really tasty and we can't wait to try different types of fillings using the phyllo dough as the empanada dough. He served these with sauteed garlic spinach.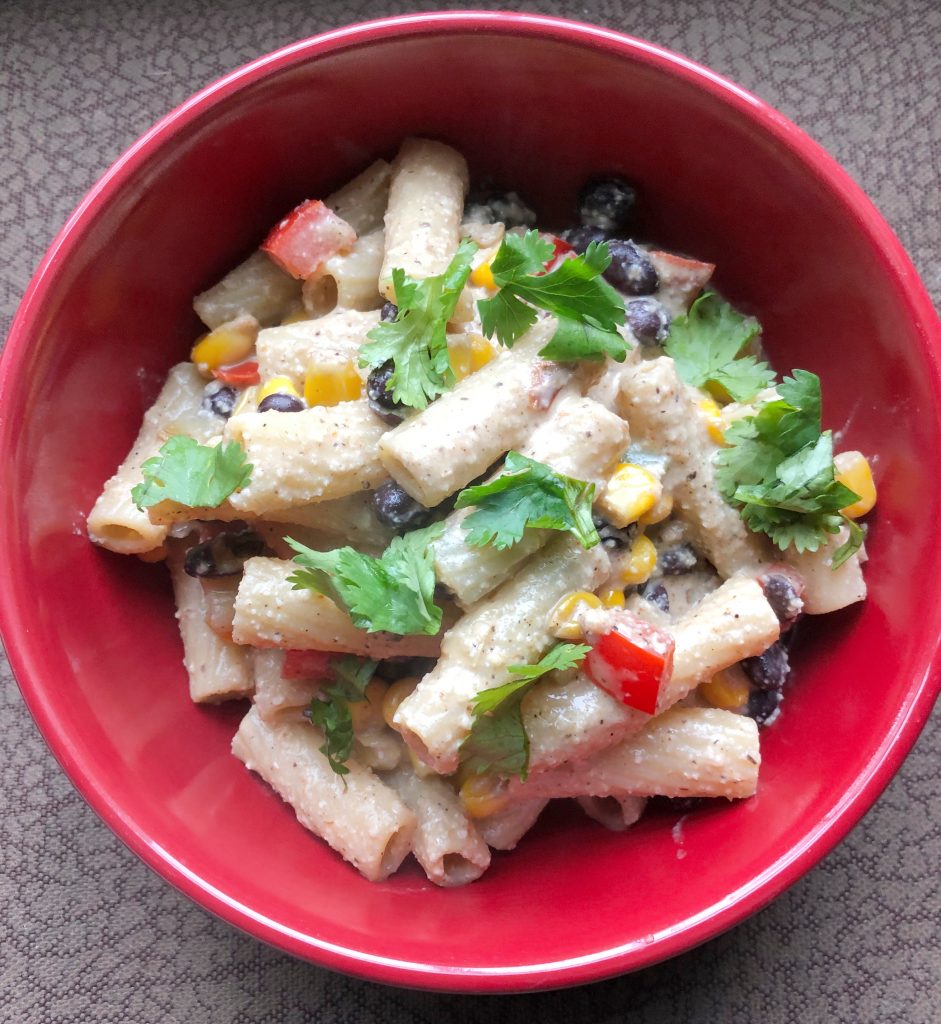 Saturday: Taco Pasta – I switched dinners on the meal plan mid-week and didn't realize that I ended up with two dinners back-to-back with similar flavor profiles. I also didn't realize when I went to make this that I was out of taco seasoning. So I used fajita seasoning instead, which definitely changed the flavor a bit. Overall, this was an okay dish and one of the few taco pasta recipes that I found that didn't call for some type of plant-based "meat."
Recommended dinners of the week: Black Bean Empanadas, Vegan Bombay Potaotes and Vegan French Toast.