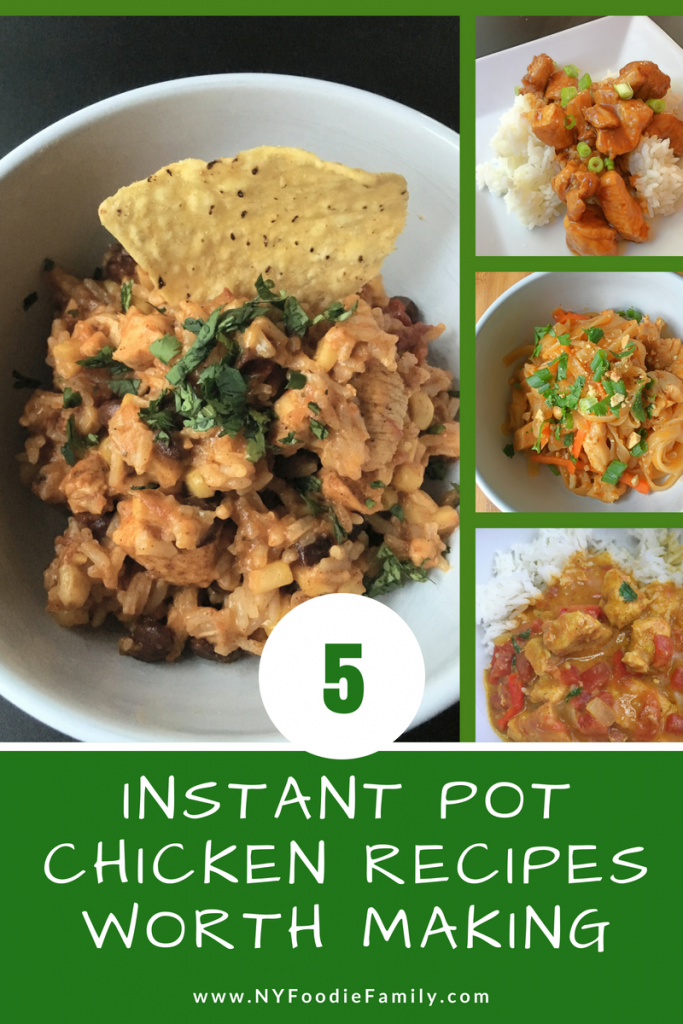 (This post contains affiliate links.  Please read our disclosure policy for additional information.)
My husband and I like to think that we are pretty minimalist with the number of tools and gadgets we keep in our kitchen.  We spent years without an Instant Pot and seemed to manage just fine with our slow cooker.  Back in December, after seeing so many Instant Pot recipes online, I decided that it was finally time we got one.  We received our Instant Pot as a Christmas  present and have been using it regularly every since. The Instant Pot is such a versatile cooking appliance.  After trying out many different recipes, here are five Instant Pot chicken recipes that we think are worth making.  Almost all are Asian-inspired recipes and served with rice.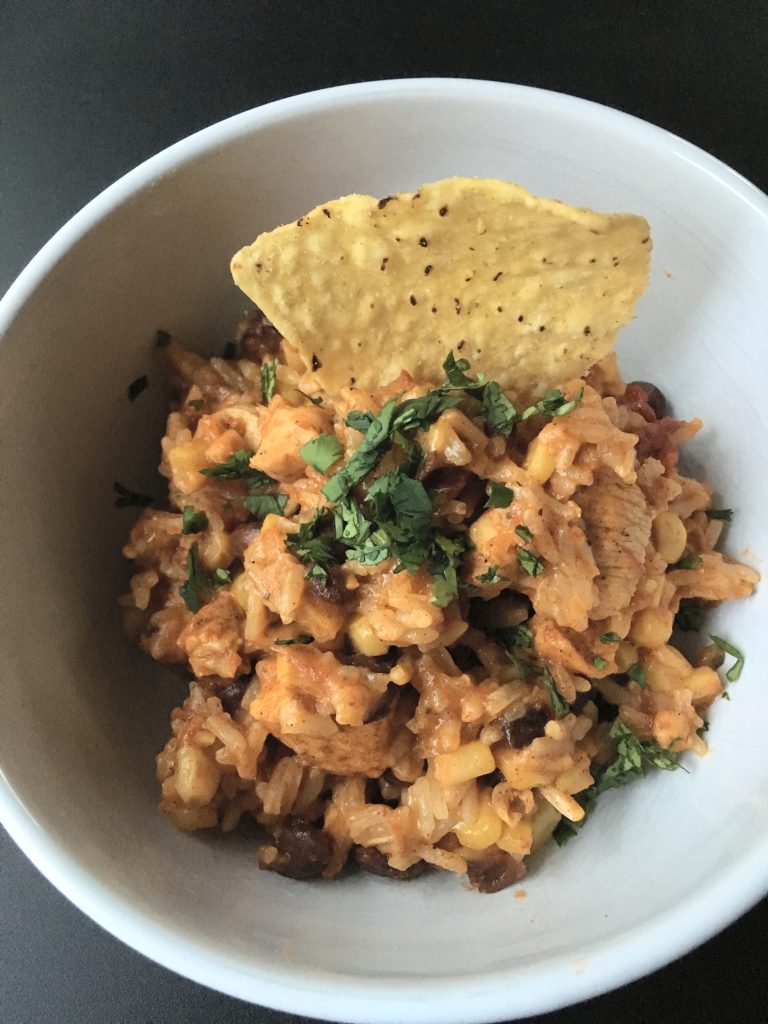 Instant Pot 20 Minute Chicken Burrito Bowls – Mexican-inspired dishes are always a hit in our house.  I'm super happy when I can get dinner on the table in less than 30 minutes and this is one of those recipes.  This has all the flavors of a chicken burrito in bowl form.   I omitted the diced chiles from this recipe but otherwise cooked as directed.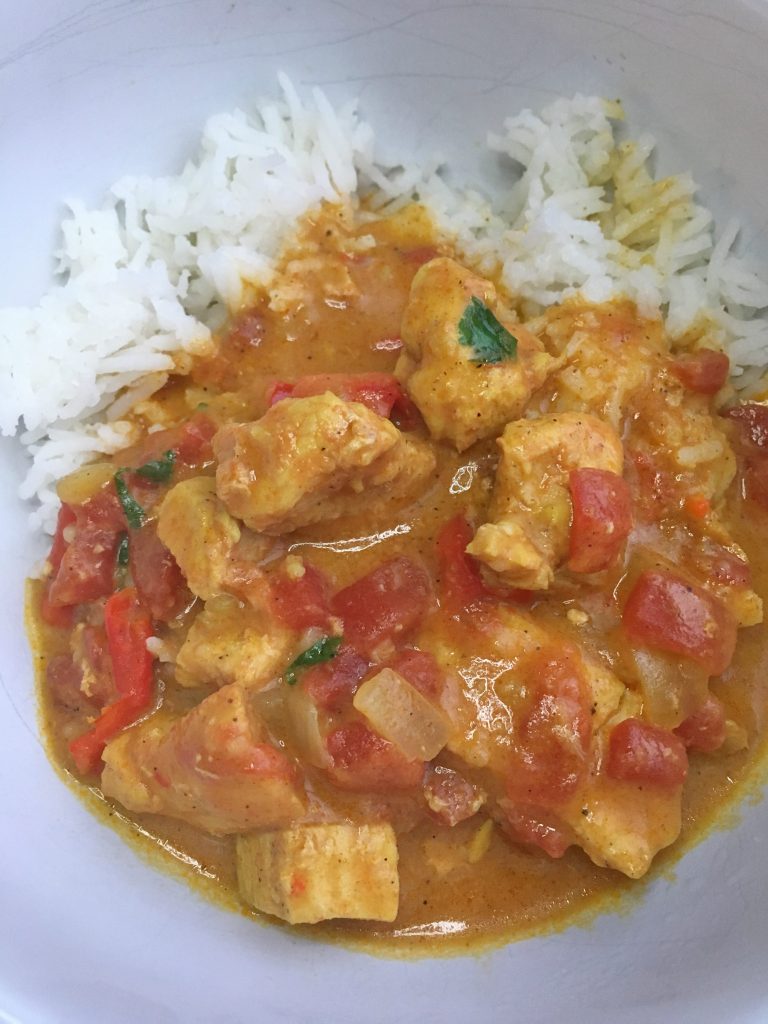 Instant Pot Butter Chicken –  Although butter chicken is not the same as chicken tikka masala, it is very similar.  When you're in the mood for some homemade Indian food, you can have this chicken ready in approximately 35 minutes.
Instant Pot Chicken Pad Thai – My husband made this dinner for us.  This isn't homemade pad thai, as it calls for jarred pad thai sauce. We used Thai Kitchen Pad Thai Sauce.  I'm going to be honest, this dish tastes nothing like authentic pad thai.  However, if you want a pad-thai inspired dish, this will do it.  Especially if you want or need it made quickly.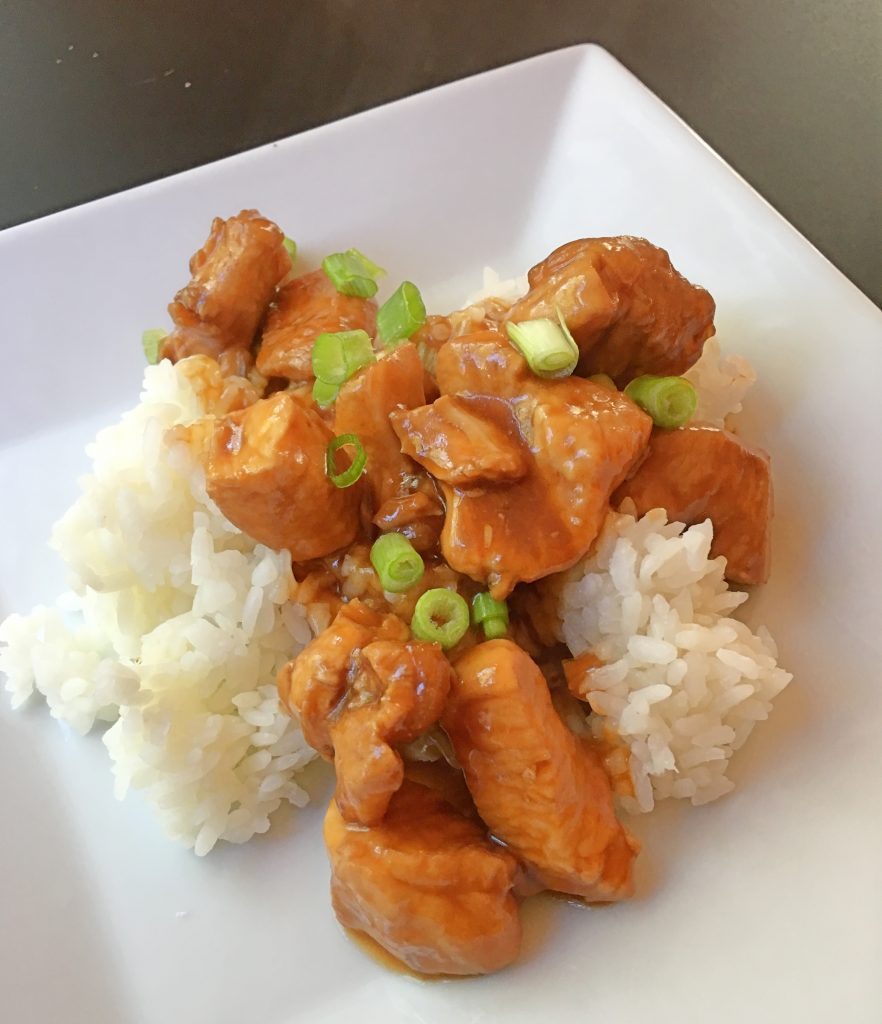 Instant Pot Honey Sesame Chicken –  This is another dish that has Asian-inspired flavors but doesn't quite taste like traditional sesame chicken.  This was still enjoyed by the family and is quick and easy.  Can't go wrong with that!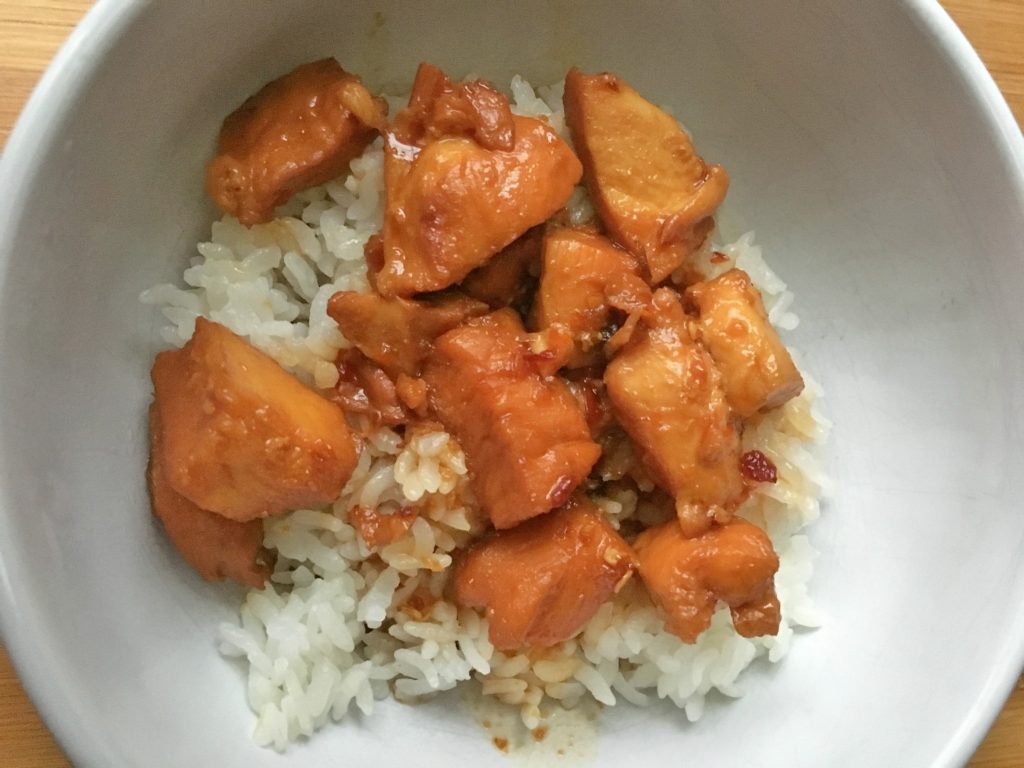 Instant Pot Sticky Korean Chicken – A quick and tasty chicken recipe!  I recommend cutting back on the gochugang or chili garlic sauce if cooking for kids.  This dish still had some heat, even when I cut back on the spicy sauce.  I recommend doubling the amount of chicken if you want to have some leftovers.
What is your favorite Instant Pot chicken recipe?