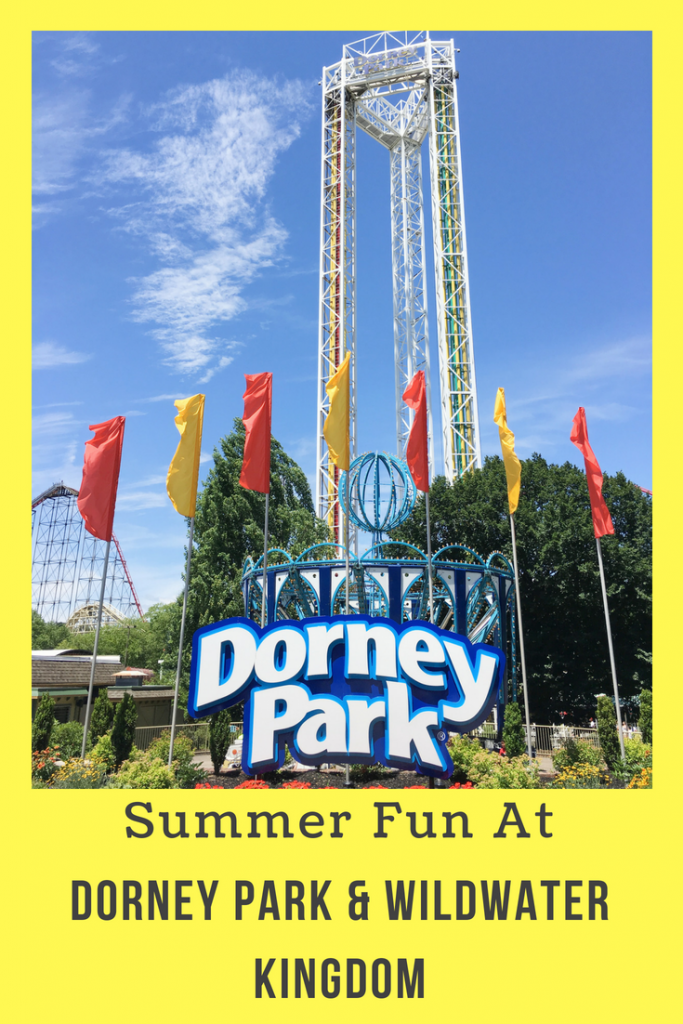 (Thank you Dorney Park for hosting NY Foodie Family.  As always, all opinions are our own.)
Every summer NY Foodie Family tries to visit at least one amusement park.  Living in Westchester County, we have many choices within a couple of hours drive.  It had been several years since we last visited Dorney Park & Wildwater Kingdom in Allentown, Pennsylvania and decided to make a stop on our way home from Lancaster.
Dorney Park is both an amusement and water park.  We visited on a summer day at the end of June.  It was a sunny, but not hot day so we opted not to visit the water park.  When we visit an amusement park, we all get to choose a ride that we "must-do."  As we walk through the park to one of the rides on our list, we will stop at other rides if the lines are short.
Well, we lucked out on our weekday visit.  The park was not crowded and there were very few lines for the rides.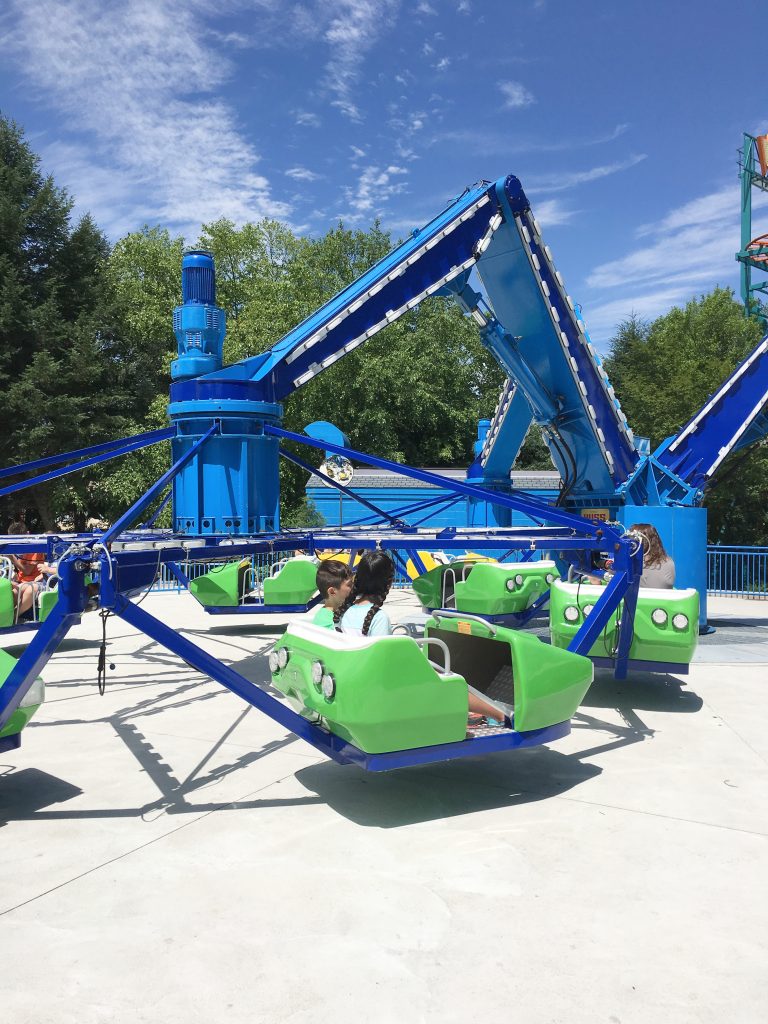 We love visiting amusement parks now that the kids are older.  Having a 10 and 12-year-old means that they can go on all the spinny rides together, like The Kaleidoscope, while my husband and I watch.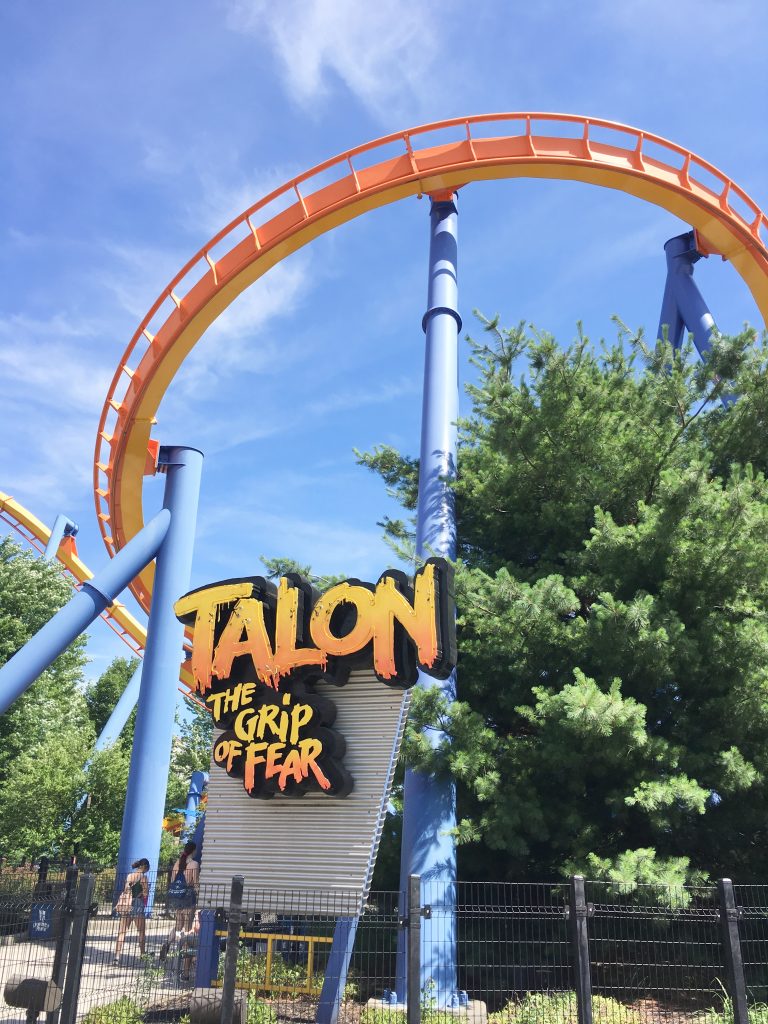 Our family loves roller coasters and Dorney Park has seven of them.  This includes the mild Wild Mouse, which was my son's ride of choice, and the Woodstock Express, the kiddie coaster in Planet Snoopy.  My ride of choice during our visit was the roller coaster Talon.  This is the tallest and longest inverted coaster in the Northeast and riders turn upside down four times.  This was our son's first time riding an inverted coaster.  Although he was a bit nervous before riding this, he did enjoy it.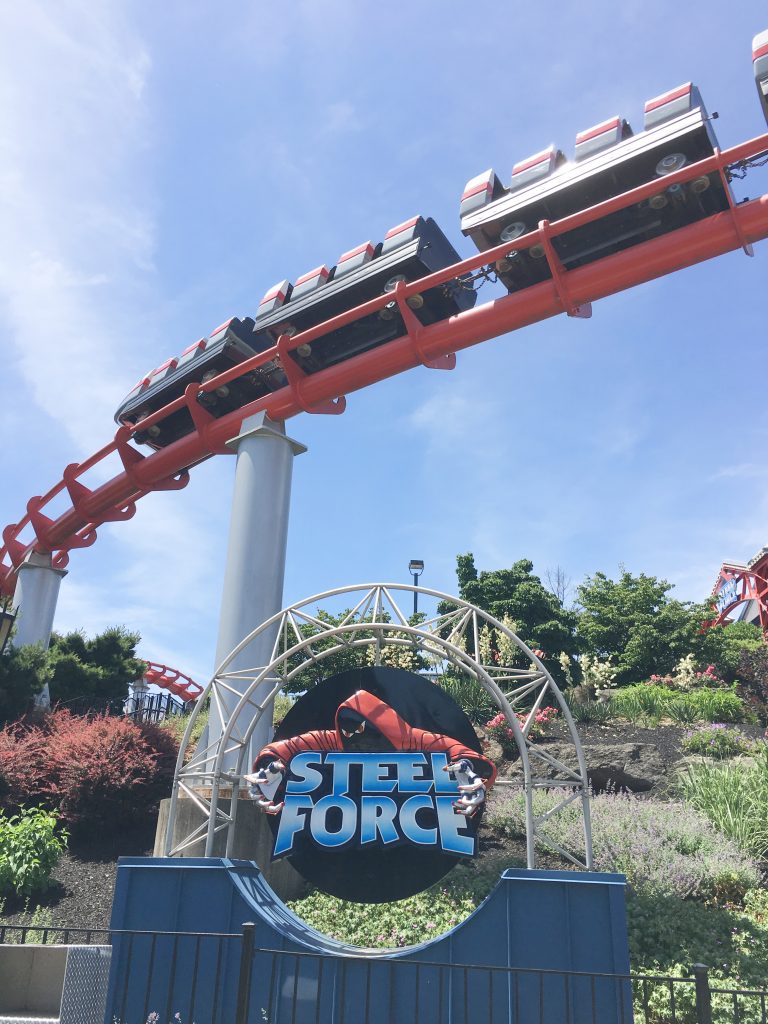 Another favorite ride was Steel Force, which was my husband's must-ride list. This coaster has a 205-foot drop with speeds reaching 75 miles per hour.  I am not a fan of coasters with huge drops and sat this one out, while my husband and kids rode it.  Unfortunately, the day of our visit, Hydra, one of the other coasters we would have enjoyed was closed.  However, there were plenty of other rides to keep us busy.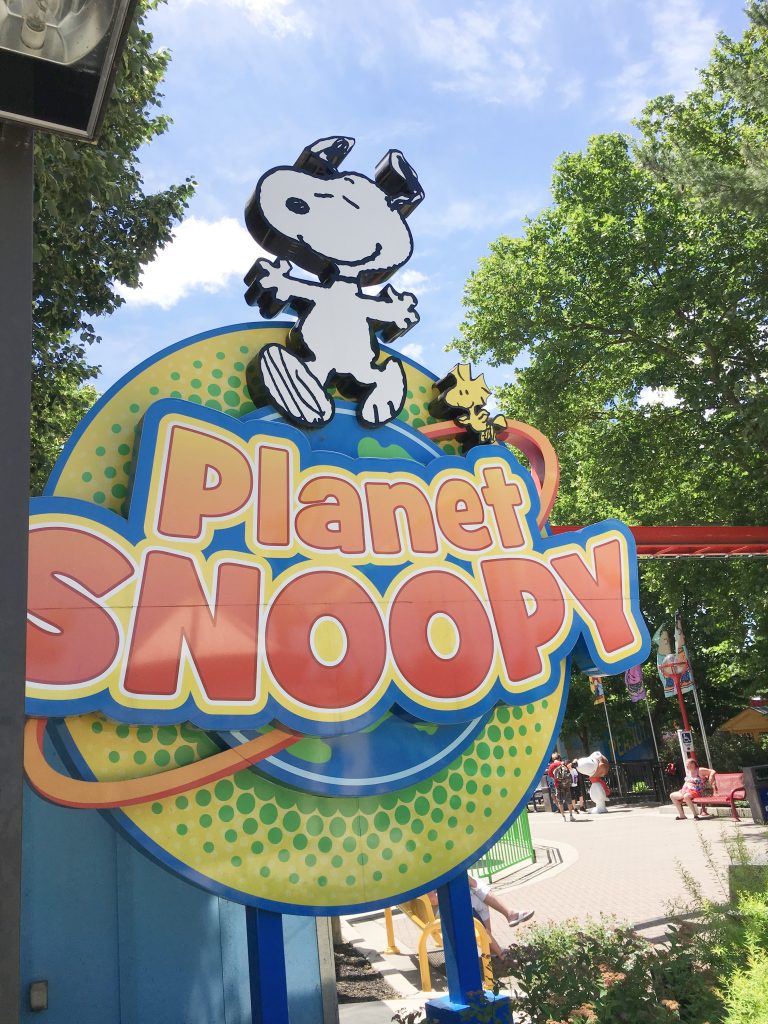 For those with young children, Planet Snoopy has a collection of fifteen Peanuts themed rides that are perfect for them.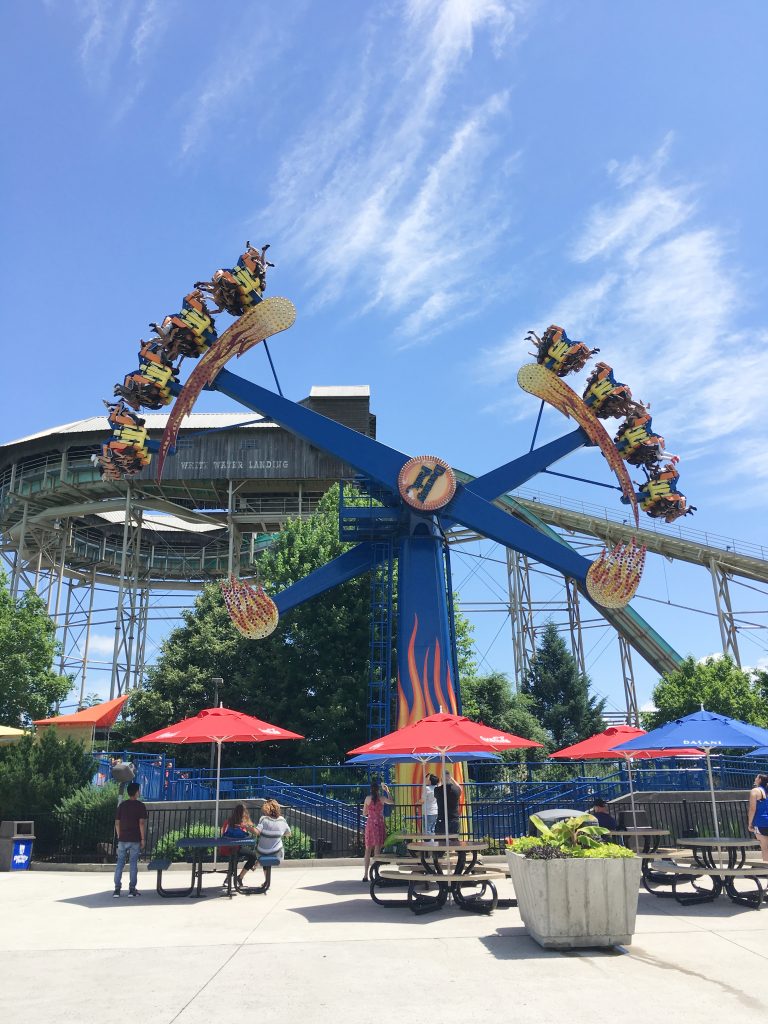 For thrill seekers, there are many "aggressive" thrill rides that will sure to please.  The kids weren't quite up to riding The Meteor, pictured above.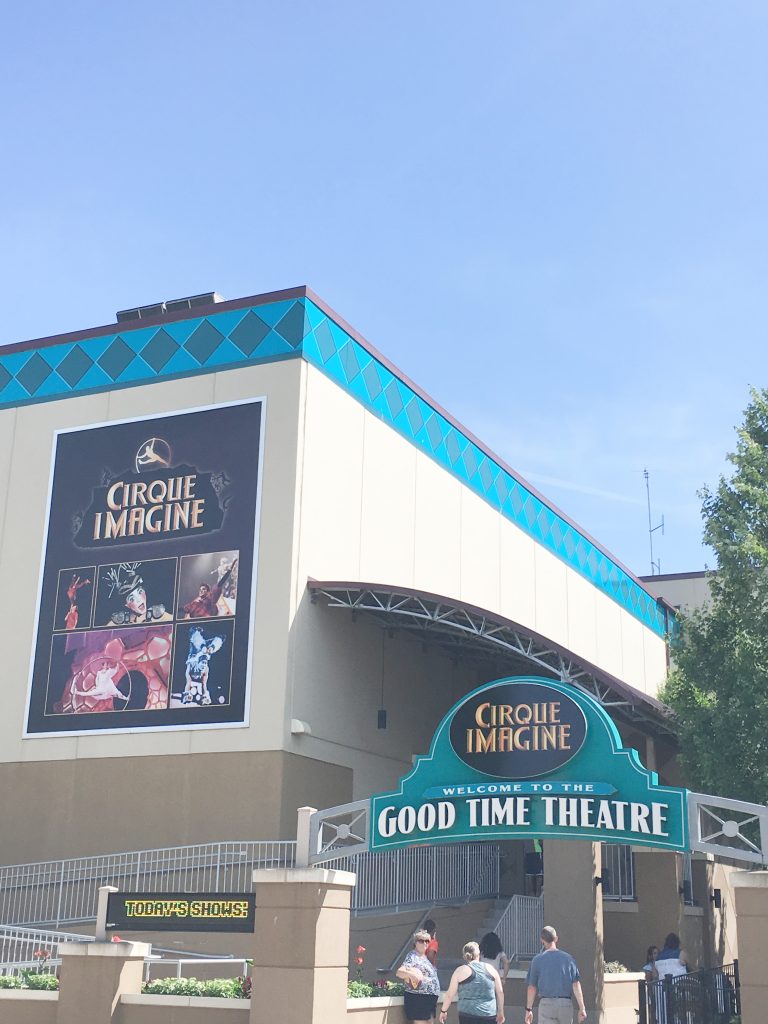 During the summer, Dorney Park offers a variety of entertainment, including meet and greets, music and dance parties and more.  They have a separate entertainment guide with all of the show listings, locations and times.  Since we visited so early in the summer, the only show was Cirque Imagine.  Many compare this show to Cirque du Soleil, as it's a 30-minute live show of acrobatics and artistry.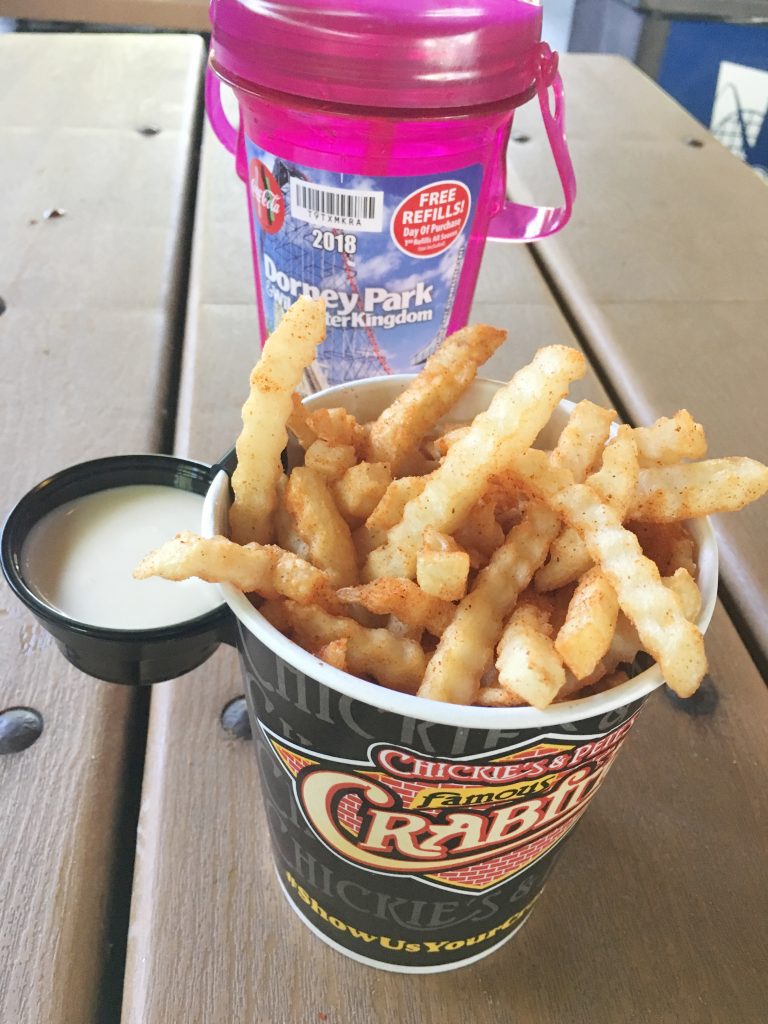 The park has a variety of food options where you can get burgers, pizza, chicken, hotdogs and more.  New this year is Burrito Cantina and the Tidal Wave Cafe in the Wildwater Kingdom.  Although there are plenty of food options, we didn't find any really unique or interesting choices.  We had a late, big breakfast before we arrived at the park and weren't super hungry during our visit.  At our daughter's request, we ended up stopping at Chicke's & Pete's for some Crabfries.  There are plenty of amusement park treats including cotton candy, fried dough and ice cream.  For those that plan on spending a full day at the park, the park offers dining plans that may be worth considering.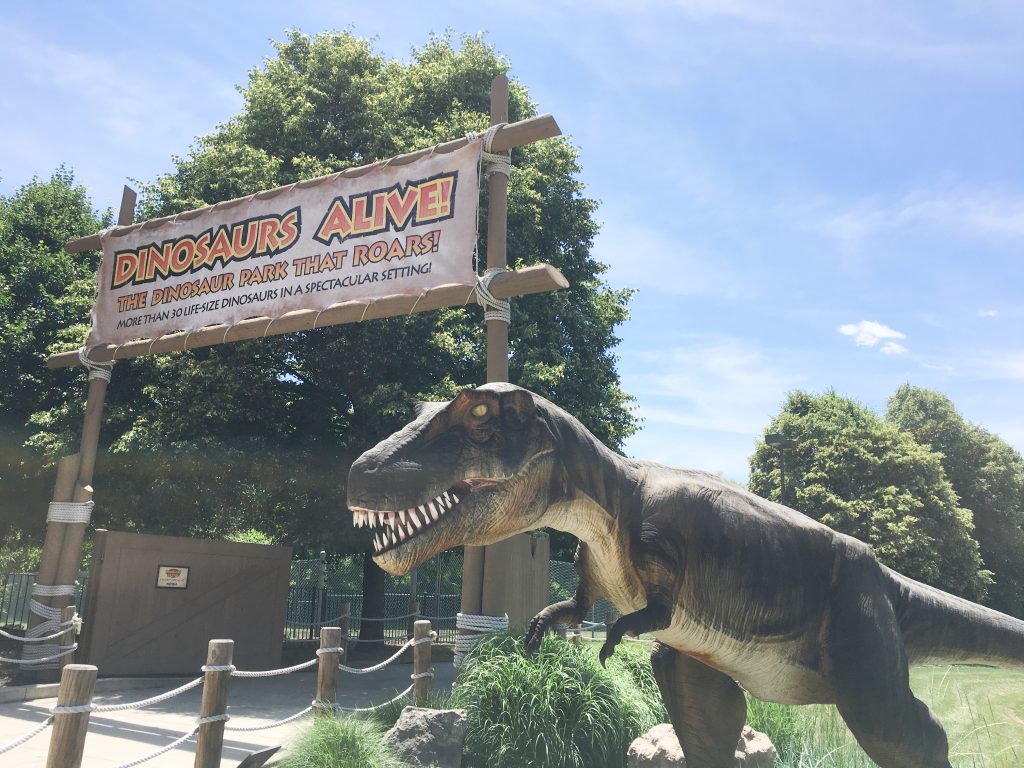 Visitors can see life-sized animatronic dinosaurs in the park's Dinosaurs Alive attraction. This walk-through experience costs an additional $5 and visitors can travel back in time to learn more about these prehistoric creatures.  The park also has lots of games and an arcade as well, for those looking for some non-ride fun.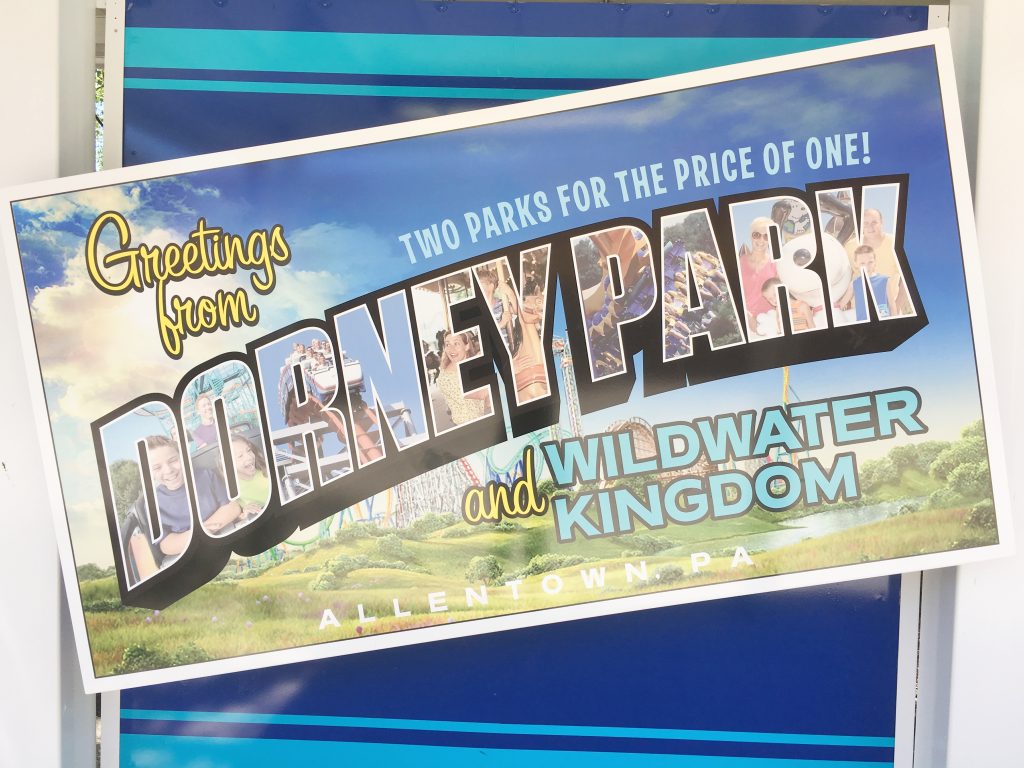 Dorney Park is a fun amusement park that kids of all ages can enjoy.  The park is large enough that you can make a full day of it.  You can even spend a couple of days if you want to enjoy the water park as well.
The Details:
Dorney Park & Wildwater Kingdom
4000 Dorney Park Road
Allentown, Pennsylvania 18104
Hours:  Hours vary by day and month.  Check the website for specific dates.
Admission:  Ticket prices vary but are cheaper when purchased online in advance.  Daily tickets start at $42.  Check the website for additional info.
Parking:  $20 (credit card accepted)
Tips:
*Buy a refillable souvenir bottle when you enter the park (or purchase online for an additional $2 off).  You get to enjoy free refills on your first visit.
*The park may be crowded the day of your visit and you may not be able to enjoy all the rides and attractions that you want.  Have everyone choose a "must-do" ride to ensure the whole family has fun.