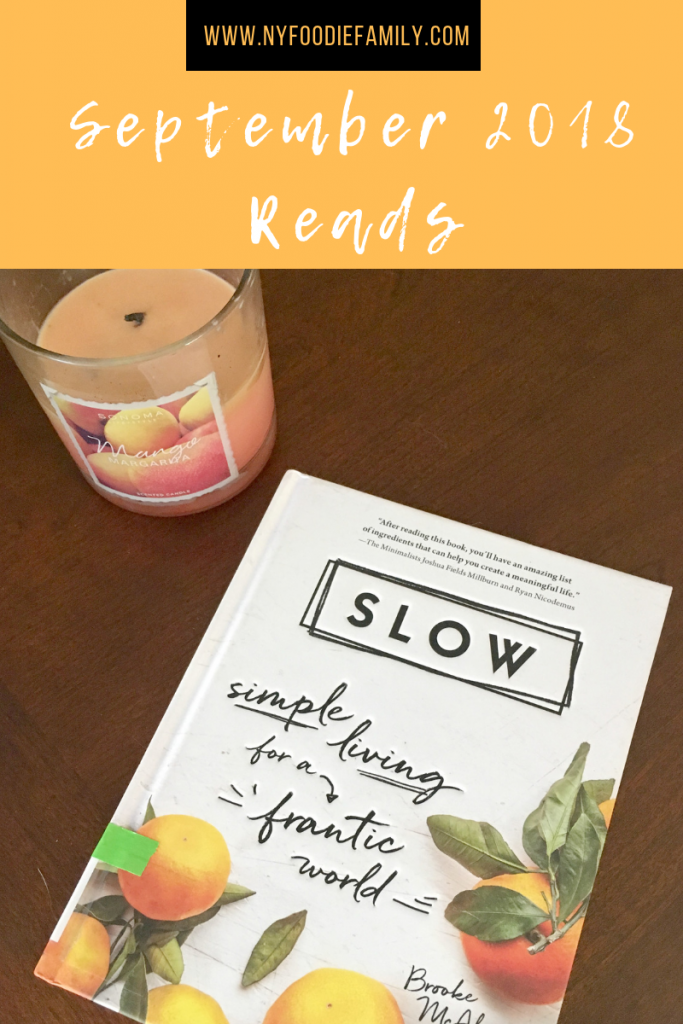 (This post contains affiliate links.  Please read our Disclosure Policy for additional information.)
Last month, I remember thinking that my reading time would decrease drastically come the fall.  With school back in session and driving the kids to their various activities, I didn't think I'd be able to read a lot.  So, I was greatly surprised to discover that I read ten books last month!  Once again, I'm linking up with Steph and Jana who are celebrating the 4 year anniversary of the Show Us Your Books linkup!  This linkup is where I get most of my reading recommendations and what has made my to-read list triple in length.  Congrats ladies!  I enjoy reading all the book  blog posts every month!
3 stars: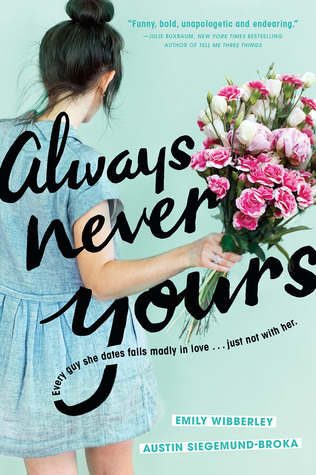 Always Never Yours by Emily Wibberley & Austin Siegemund-Broka – High school senior, Megan, likes to direct theater but needs an acting credit for her college admission requirement.  When she's cast as the lead, Juliet, in her school's production of Romeo & Juliet, she is not happy.  Of course drama happens both on and off the stage as friendships and relationships are tested.  This was a cute YA drama story written by a couple.
Her Pretty Face by Robyn Harding – Frances and Kate are unlikely friends.  Kate is beautiful, confident and charming, while Frances is overweight and insecure.  But their sons become best friends and the two women do too.  Both are keeping dark secrets that eventually come to light and change their worlds.  I found this to be pretty good suspense read that kept me interested.
Slow:  Simple Living for a Frantic World by Brooke McAlary – McAlary hosts The Slow Home podcast and has a blog with the same name.  This book is her guide to living a slower, more minimalist lifestyle.  This was my only non-fiction read of the month.  I've really been into learning more about minimalism and slowing down.  I just need to start putting it into practice.
Something in the Water by Catherine Steadman – Erin and Mark are honeymooning in Bora Bora when they make an unexpected discovery in the water.  Their decision regarding what to do with said discovery leads to secrets and lies, taking them down a dark path.
4 stars: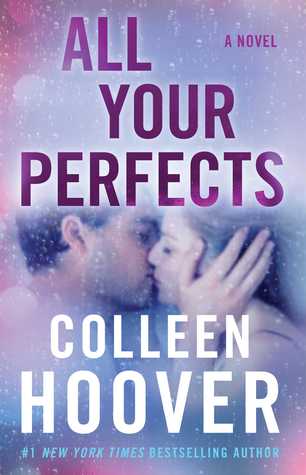 All Your Perfects by Colleen Hoover – I love Colleen Hoover's books and her newest didn't disappoint.  This emotional read focused on infertility and the effects it has on a marriage.
And Every Morning the Way Home Gets Longer and Longer by Fredrik Backman – This is only my third Backman book but so far he hasn't disappointed.  This novella is really a goodbye love letter between a grandfather/grandson and father/son where memories are brought up.  It was a sad, short read that reminded me of my grandmother's struggle with Alzheimer's.
How to Keep a Secret by Sarah Morgan – This story follows three generations of women who are all on Martha's Vineyard after a crisis.  Each woman is struggling with her own problems and secrets but focuses on the importance of family bonds.  This was my first book by Sarah Morgan.  It seems she's written a lot of romance books, but this one is more contemporary fiction.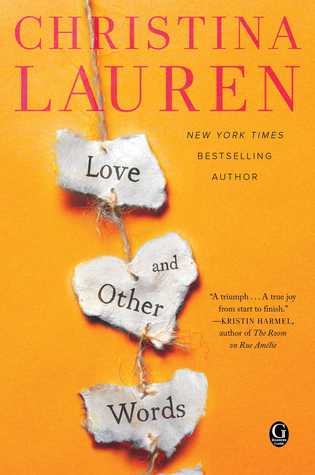 Love and Other Words by Christina Lauren – After seeing this book show up so many times on the link up I finally got a hold of it.  I'm so glad that I read it and can't wait to read more books by this duo.  This contemporary romance is all about love and loss.  I loved Ethan and Macy's relationship and their favorite word game.
Now is Everything by Amy Giles – Hadley McCauley is the perfect daughter, smart, star lacrosse player, etc. Because when she's not, she gets punished by her father.  But when he starts getting on her younger sister, Lila, Hadley will do anything to protect her.  When there's a horrible accident, Hadley is the only who knows what happened.  And after attempting to take her own life, she's not talking.  This was a powerful, emotional YA read.  The father's behavior really angered me and it's sickening to know that there are really father's out there that behave like he did.
5 Stars:
The Hunger Games by Suzanne Collins – I read this book with 10-year-old son. It was a reread for me, but a YA book that I thought might interest him, which it did.  As he's getting older, I'm finding it more difficult to find "reading" books that hold his interest that aren't graphic novels or manga.  This was motivating because we are going to watch the movie together.