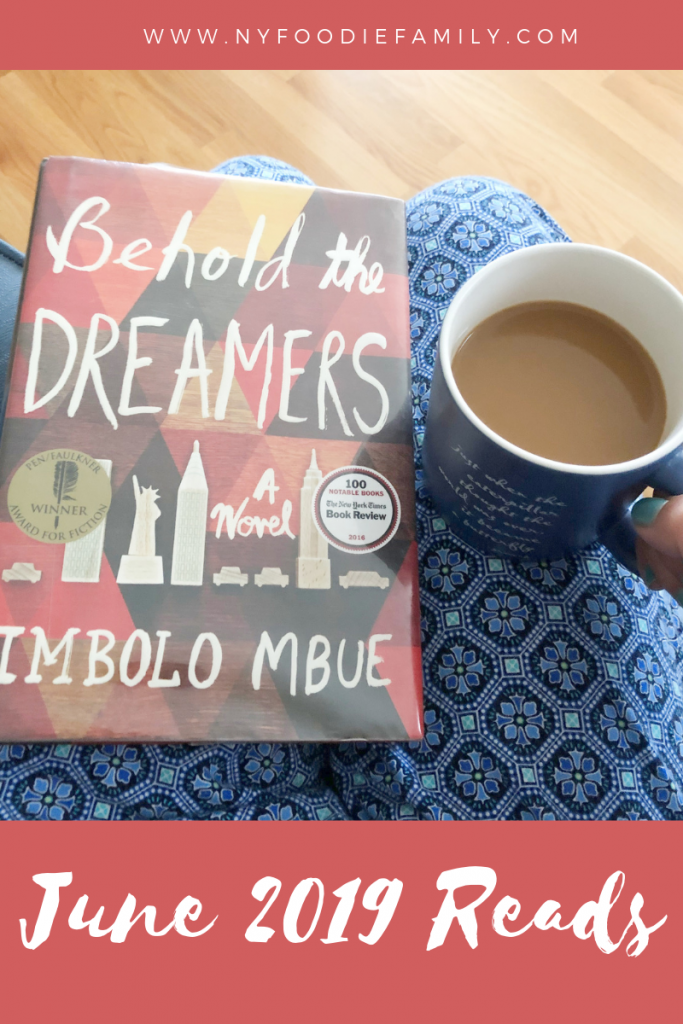 Happy summer! Reading on the beach is my favorite summer reading spot and I'm fortunate to have been able to enjoy a good amount of this over the past couple of weeks. Today, I'm sharing my June Reads with Steph and Jana's monthly SUYB linkup. June was not a great reading month for me. I only read four books, which was disappointing. However, we're not even half-way through July yet and I've already read four books! Yeah for summertime! Here are my June reads:

(This post contains affiliate links. Please read our Disclosure Policy for additional information.)
3 stars:

Passion On Park Avenue by Lauren Layne – Naomi Powell is the successful CEO of the jewelry and accessory subscription company, Maxcessory. She discovers that her new neighbor Oliver is the boy who used to torment her when she was younger. Naomi also becomes friends with Claire and Audrey when the three discover they have something (or should I say, someone) in common. This was my first Lauren Layne book. It's the first book in a three book series, that I will likely not continue. However, I may give one of her other book series a go if I'm in the mood for a romance. Overall, it was an okay, cute romance novel that fits the bill if you're looking for a light summer read.


Such a Pretty Girl by Laura Weiss – Meredith's father was supposed to be in prison for nine years, until she turned 18. But now at 15, he is being released and her newly, safe world is disrupted. Trigger warning – this book deals with child sexual abuse/rape. It was a dark and disturbing read that sickened me to think that there are adults who sexually abuse their own children. I want to believe that "in real life" it wouldn't be so easy for this father to come back into his daughter's life like this one did.
4 stars:

Behold the Dreamers by Imbolo Mbue – Jende and his wife Neni are Cameroonian immigrants, trying to make it in America. It's the fall of 2007 and they are living in Harlem, when Jende gets a job as a chauffeur for Clark Edwards, a senior executive at Lehman Brothers. Jende and Neni think they are, "living the dream" but then Lehman Brothers collapses and everyone is affected. The many themes of this book including immigration, social class and relationships made it a great book club choice, for the local book club that I recently joined.

Run Away by Harlan Coben – Simon and Ingrid haven't seen their daughter in forever. Addicted to drugs she's gone into hiding with her boyfriend. But Simon sees her one day playing the guitar in Central Park and follows her. This time he's on a mission to find her and bring her home, but he ends up going down a dark and dangerous path. I've been a Coben fan for awhile and know that when I pick up one of his books it will be a quick, suspenseful read. This one didn't disappoint.