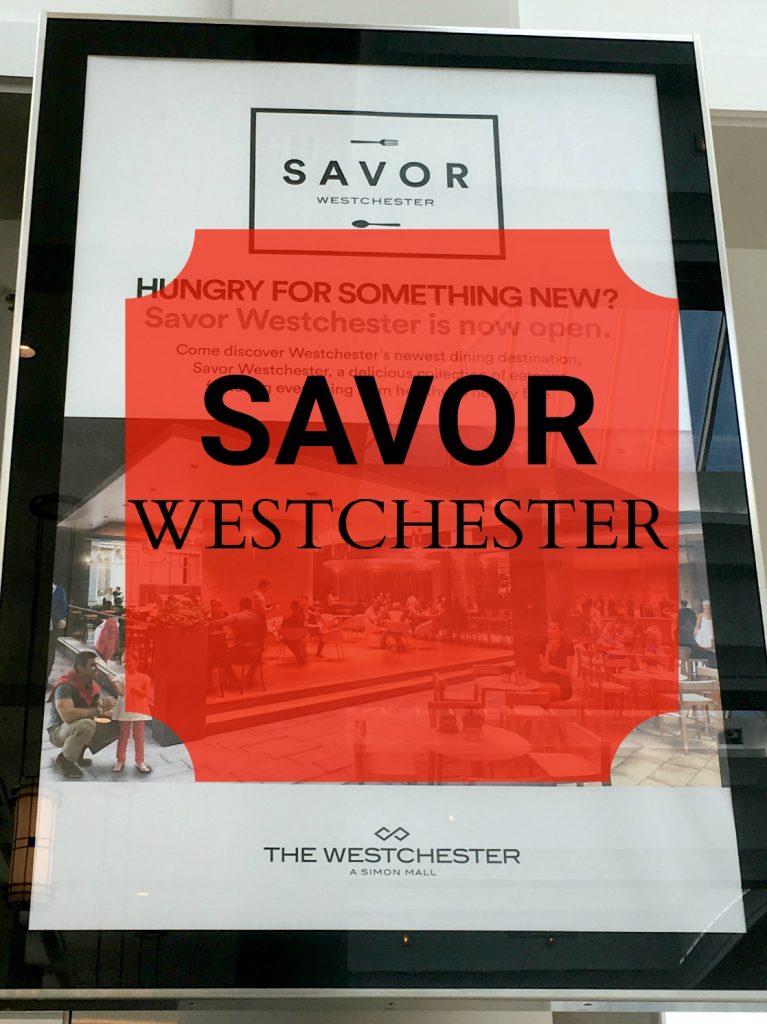 *I was invited to a preview tasting of Savor.  All opinions are my own.
After visiting Savor Westchester, the new dining experience at The Westchester, you will never want to eat at an ordinary mall food court again.  After a year-long, multi-million dollar renovation, three of the six planned eateries are currently open.  Shoppers can currently choose from Mighty Quinn's BBQ, Whitman's and Australian-based coffee shop Bluestone Lane.  This is the first Westchester location for all three eateries, which all have establishments in NYC and other metropolitan areas.  Located on the fourth floor, Savor has plenty of seating as well as an outdoor patio.  SAVOR is adjacent to PLAY (a free 2,300 square foot play area)  and CONNECT (a technology lounge that contains flat screen televisions, work space and phone charging stations).  Here is a more detailed look at the three open eateries.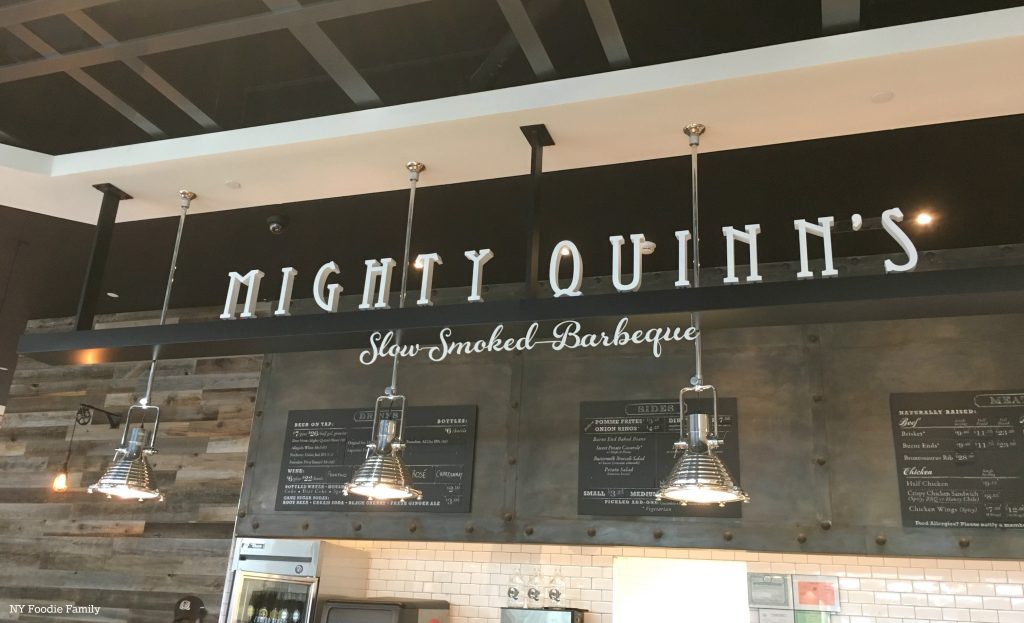 Mighty Quinn's
Mighty Quinn's is a BBQ restaurant  that cooks, "the old school way with plenty of wood and time."  They offer traditional barbecue items including brisket, pulled pork, burnt ends, spare ribs and more.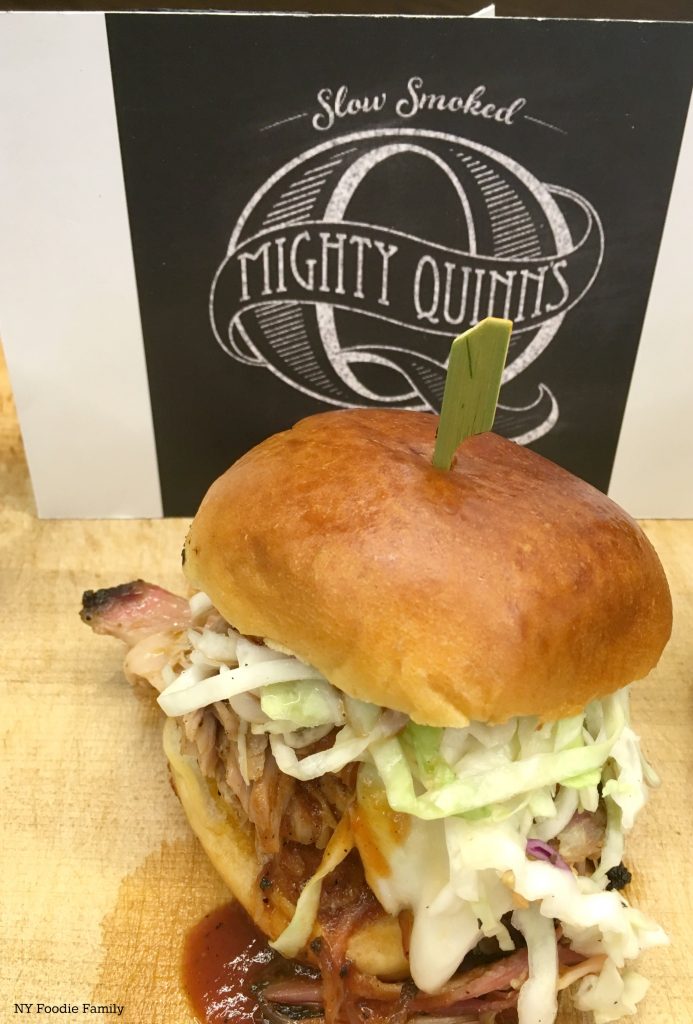 Several of the meat options can be ordered naked or on a sandwich.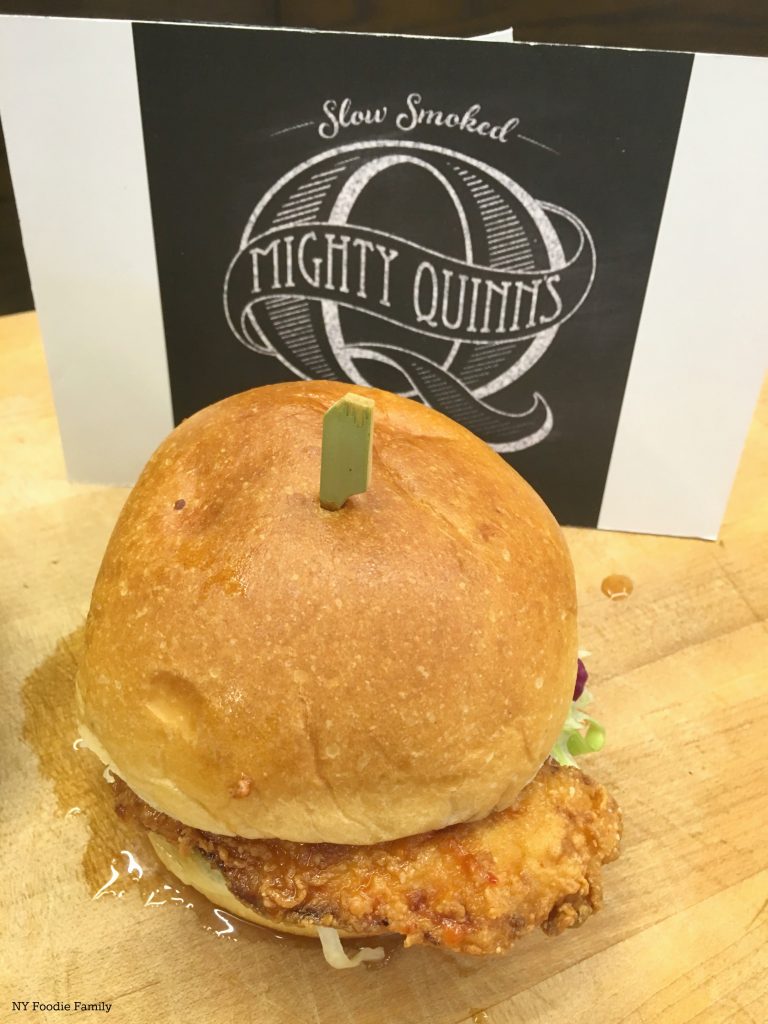 For those who prefer chicken, options include a half chicken, a crispy chicken sandwich or chicken wings.  Unfortunately the only vegetarian choice is a veggie burger.  They serve a variety of sides including pomme frites, onion rings, burnt end baked beans, sweet potato casserole, buttermilk broccoli salad, potato salad and mac and cheese.  Mighty Quinn's serves beer both in bottles and on tap as well as glasses and bottles of wine.  Prices range from $7.50 for 6 chicken wings to $28.00 for a Brontosaurus Rib. Many of the meat choices can be ordered as a single serving, a half pound or full pound.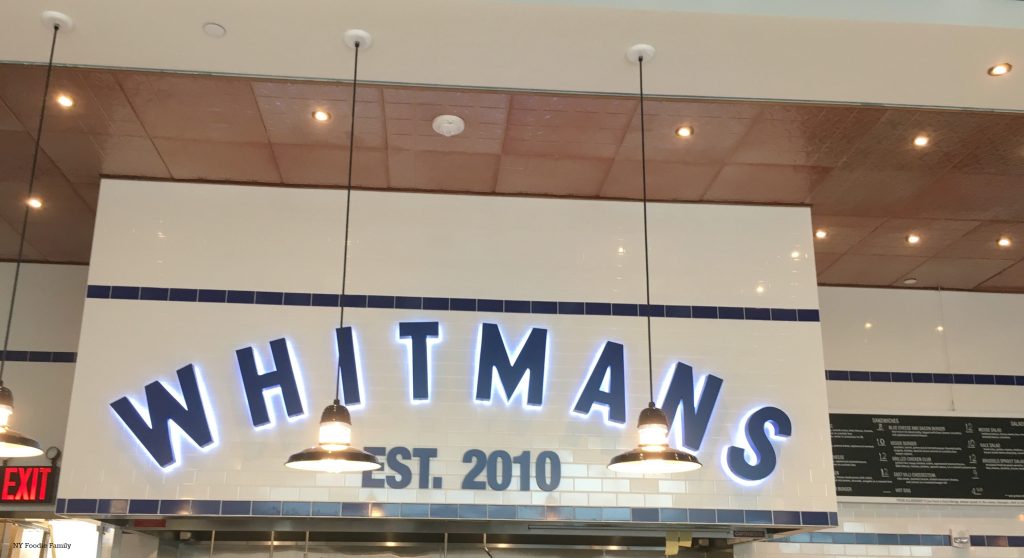 Whitman's
Whitman's serves a variety of salads and sandwiches.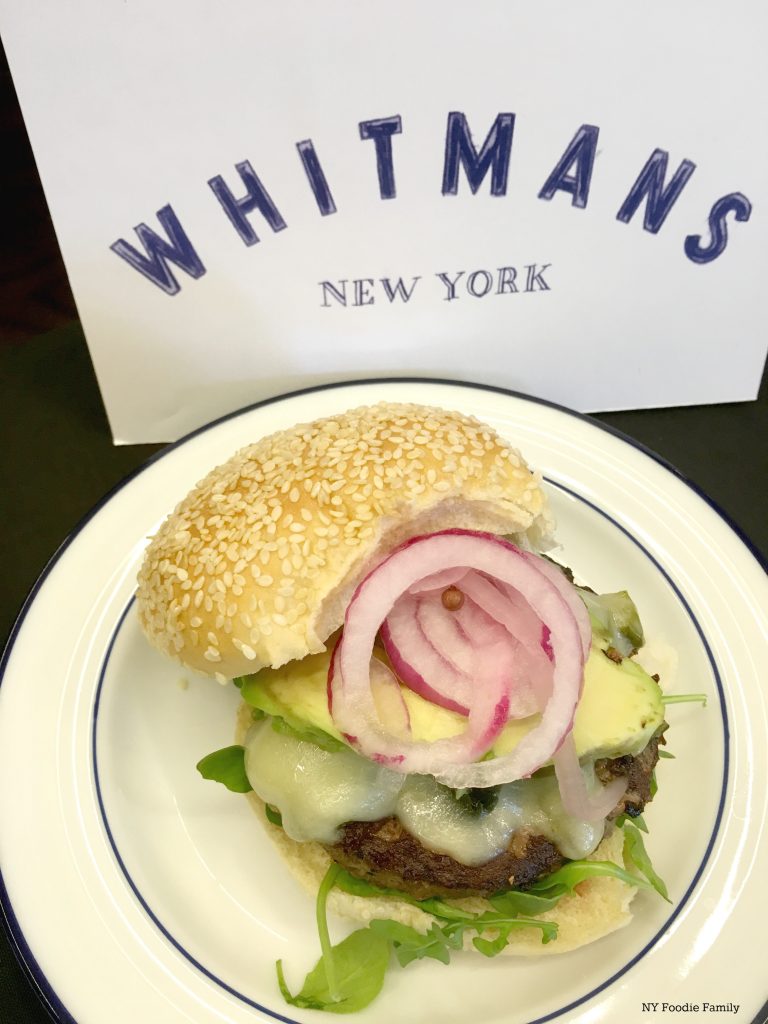 They have several burger selections including a Green Chili Burger, Bacon Egg & Cheese Burger, and a PB & B Burger (that stands for peanut butter and bacon!).  If you're not feeling a burger you can also order a grilled chicken club, a cheesesteak or a hot dog.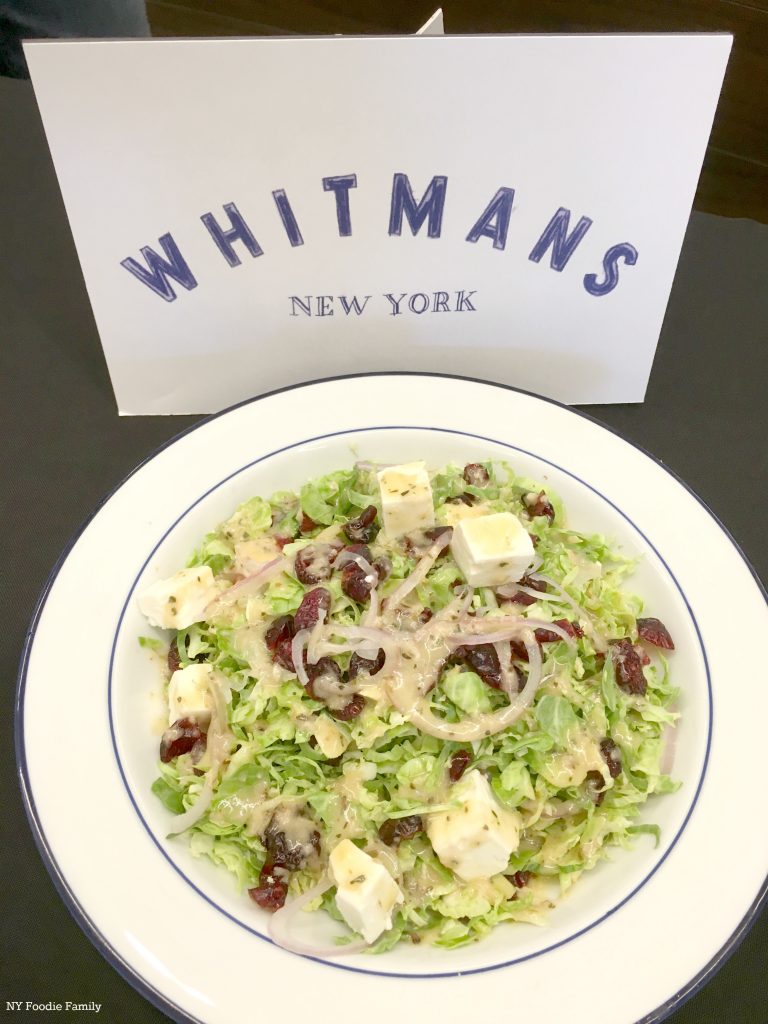 Whitman's also offers a veggie burger on their menu as well as three different salads, including this Brussels Sprout Salad.  Prices range from $4.50 for a hot dog to $12 for most burgers.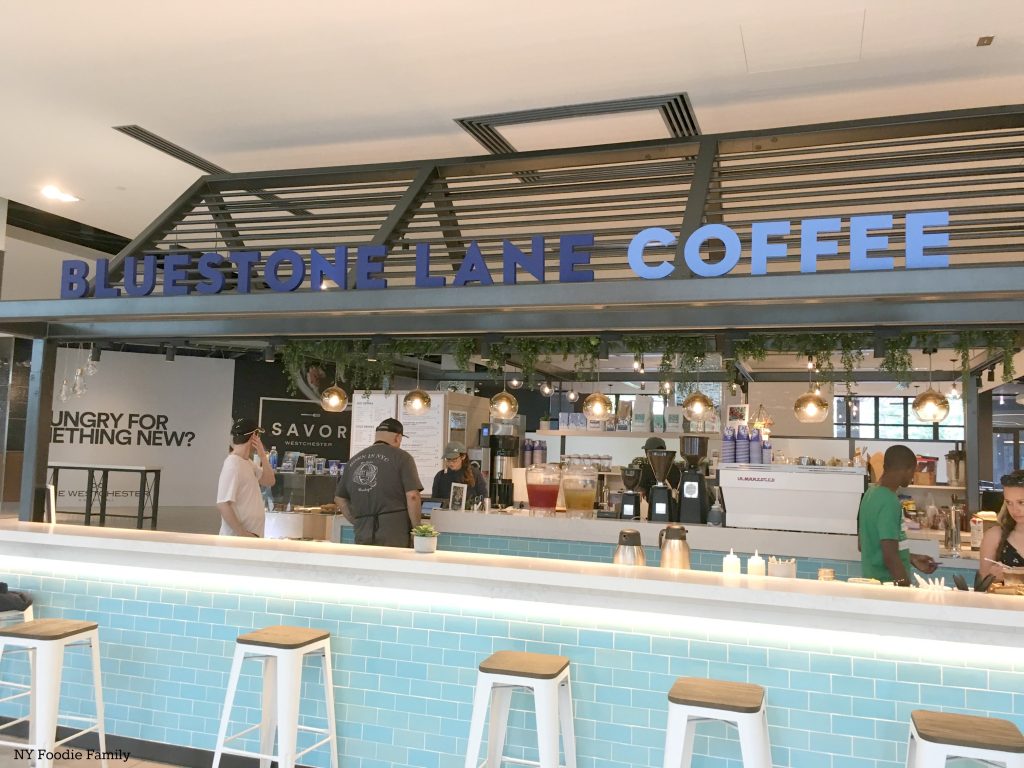 Bluestone Lane
Bluestone Lane is an Australian-based coffee shop.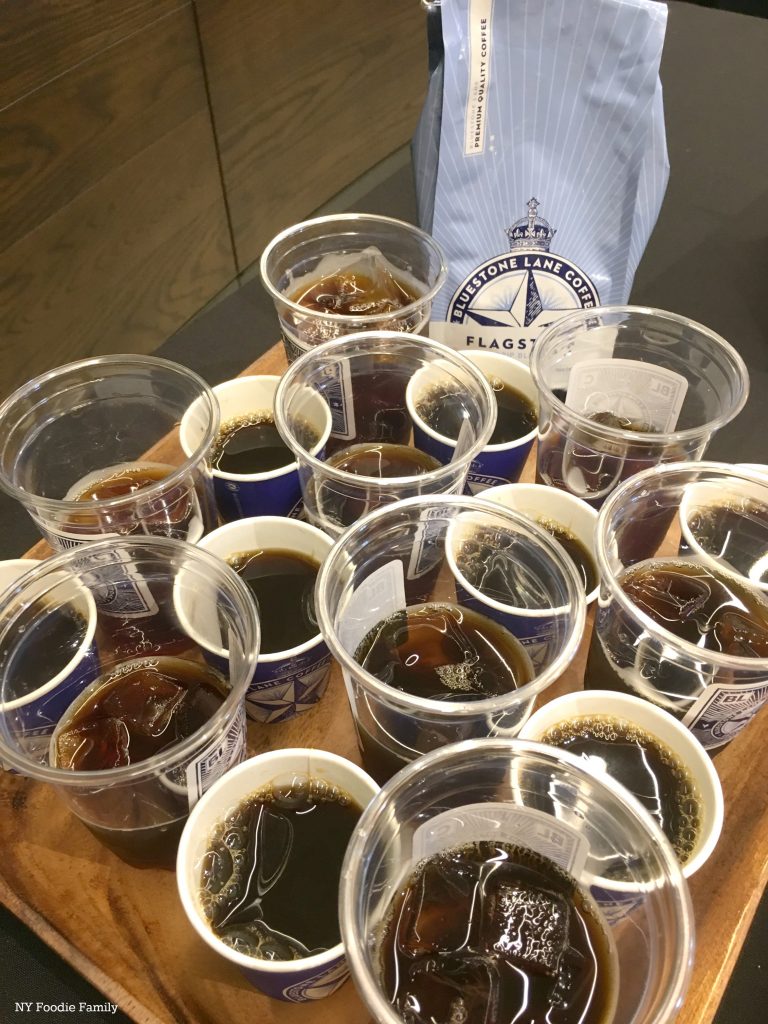 They offer an extensive menu of hot and cold coffee options using their own roasted beans.  A variety of tea and wellness drinks, like beetroot and matcha lattes, as well as fresh juices are also available.  Bluestone Lane is the place to go for lighter fare.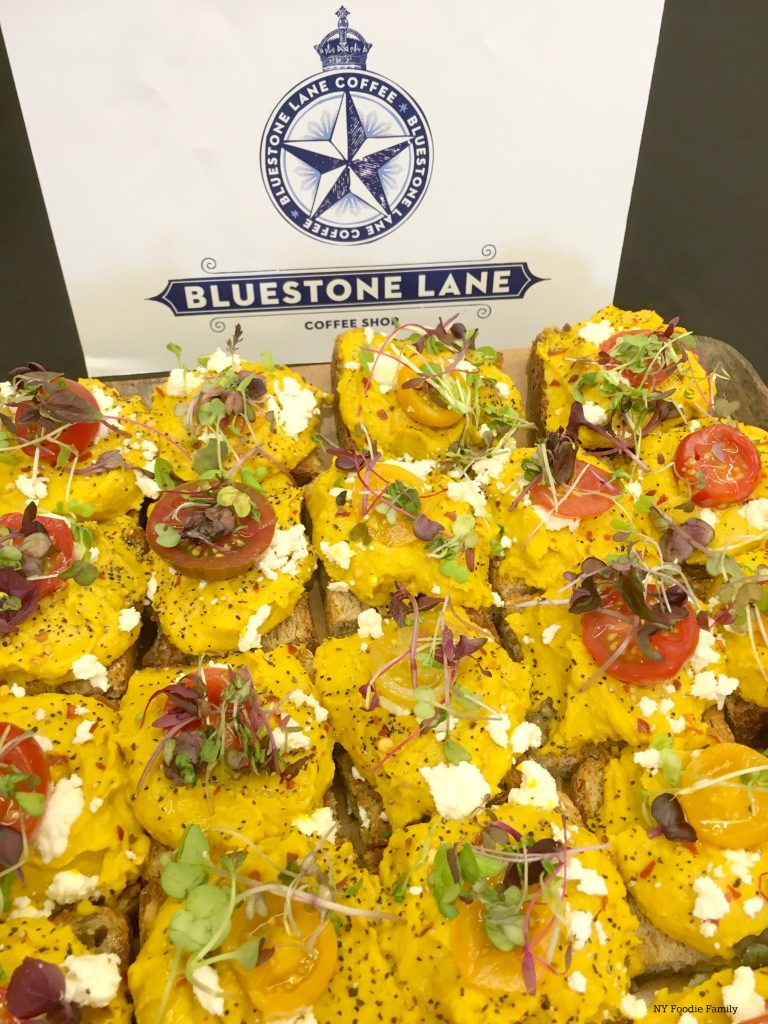 They sell a variety of toast including the infamous avocado smash, salmon toast and a turmeric sweet potato toast as well as a variety of pastries and sweets.
Have you visited SAVOR at The Westchester?  What is your favorite dish from these eateries?