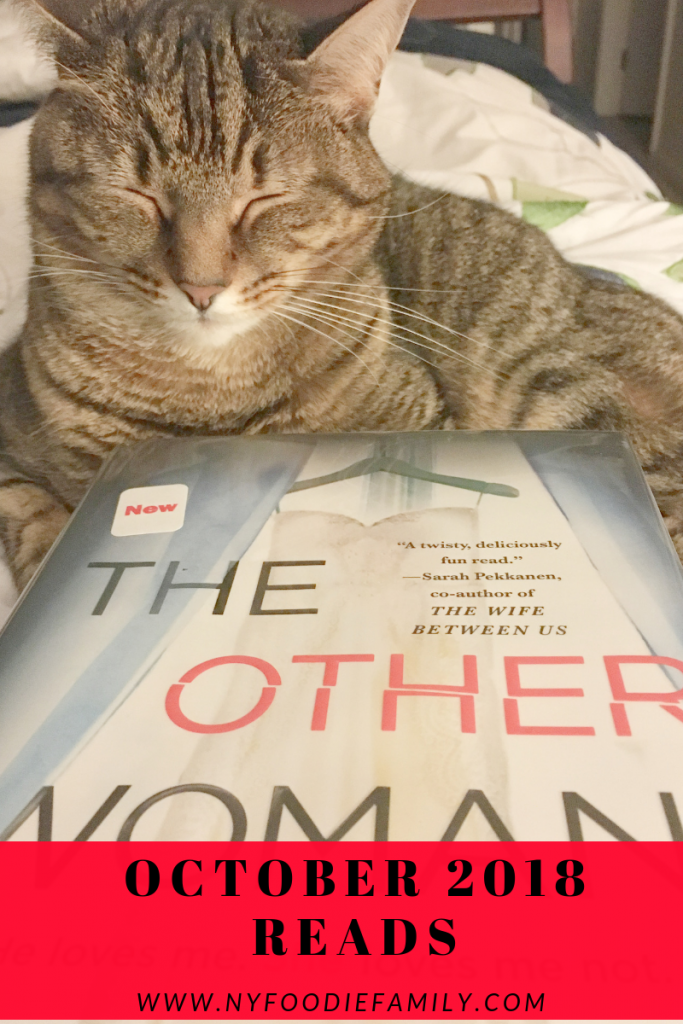 (This post contains affiliate links.  Please read our Disclosure Policy for more information.)
It's the second Tuesday of the month and time to share my October Reads with Steph and Jana's Show Us Your Books linkup.  I'm going to be honest, October was a pretty disappointing reading month for me.  Almost all of my reads were 3 stars and just okay reads.  And it was a slow reading month for me with only five books read.  Here they are from least to most liked:
3 stars:

All We Ever Wanted by Emily Giffin – I used to be a big Emily Giffin fan and have read almost every one of her books.  I actually enjoyed this story that shows the divide between the wealthy and the not-so-wealthy and the effects that bad decisions teens make can have on their peers and families.  My only issue was that the story felt unresolved to me and rushed at the end.
The Girlfriend by Michelle Frances – Laura is happy to meet her son's new girlfriend.  But she doesn't get good vibes from Cherry (yes, I had a problem with this name!), and thinks that she's a manipulative gold digger.  But her son has fallen for her and now must choose between his girlfriend and mother.  When Daniel is injured in an accident, Laura makes a decision that she thinks is in his best interest….but ultimately there are consequences.  Some things in this book were a bit far fetched, but overall an okay suspense read.
Next of Kin by James Tucker – This is the first book in the Detective Buddy Lock series.  I've been avoiding starting a new series, but decided to give this one a go.  Detective Lock investigates the murder of the prestigious Brook family.  Their 10-year-old son Ben, is the only survivor, but someone wants him dead too.  Buddy tries to keep Ben safe while finding the murderer.  This was a quick read and an okay mystery.  I'm willing to give the next book in the series a try.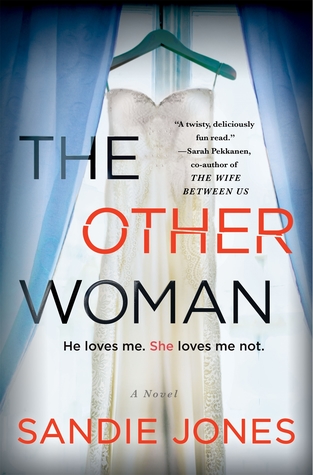 The Other Woman by Sandie Jones – I didn't realize when I put this book on hold that it had a very similar premise to The Girlfriend – son has a girlfriend, mom is jealous.  So, I might have tired of the plot line and thus my 3 star rating.  But I don't know.  The story had me interested, but questioning why does Emily stay with Adam?  Pammie did some shady things to keep Emily away from her son.  This was a suspenseful read and the ending totally surprised me….so it may be worth the read if you like suspense books.  Of the two, I'd recommend this one over The Girlfriend.
4 stars: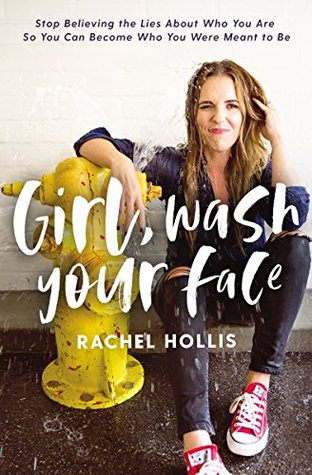 Girl, Wash Your Face by Rachel Hollis – This was my non-fiction read of the month.  I have become a fan of Rachel Hollis after listening to the Rise Together podcast that she does with her husband.  Then I learned that she has her own podcast Rise and realized that I read one of her fiction books Party Girl and really liked it.  In this book, she talks about the lies that we tell ourselves and how we need to get over them to live our best life.  It's an inspiring read told in a very down-to-earth way.