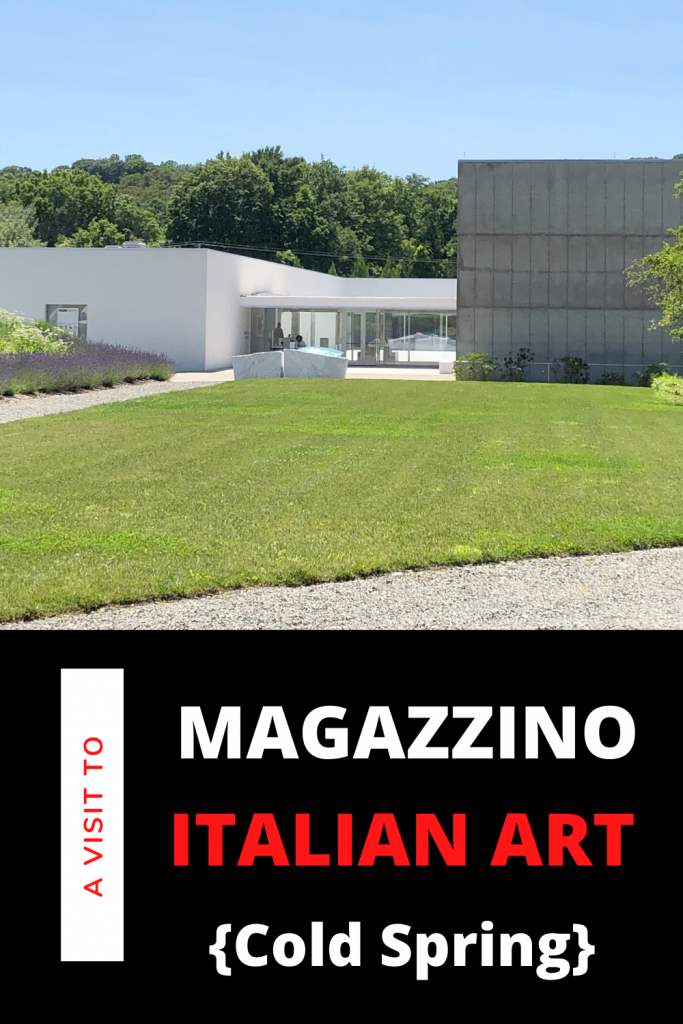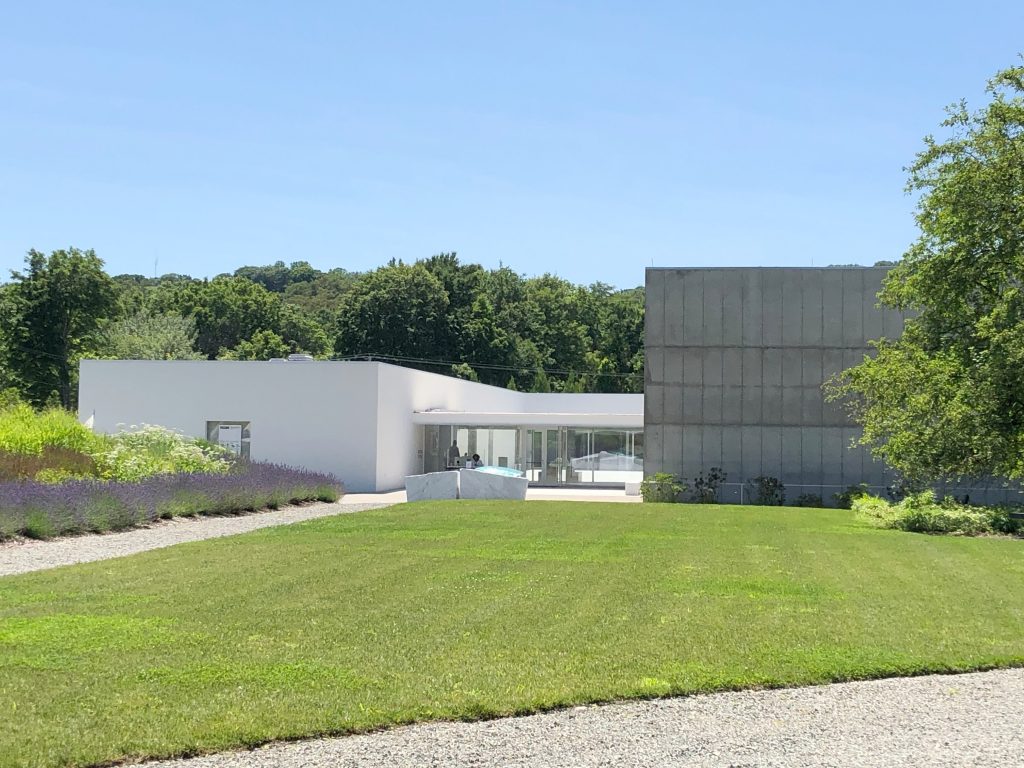 Have you ever driven by a place numerous times and never realized what exactly it was? That was our case with Magazzino Italian Art. This art museum is located right on Route 9 in Cold Spring. It was co-founded by Nancy Olnick and Giorgio Spanu and opened on June 28, 2017. The 20,000 square-foot museum features postwar contemporary Italian art displayed in 8 galleries.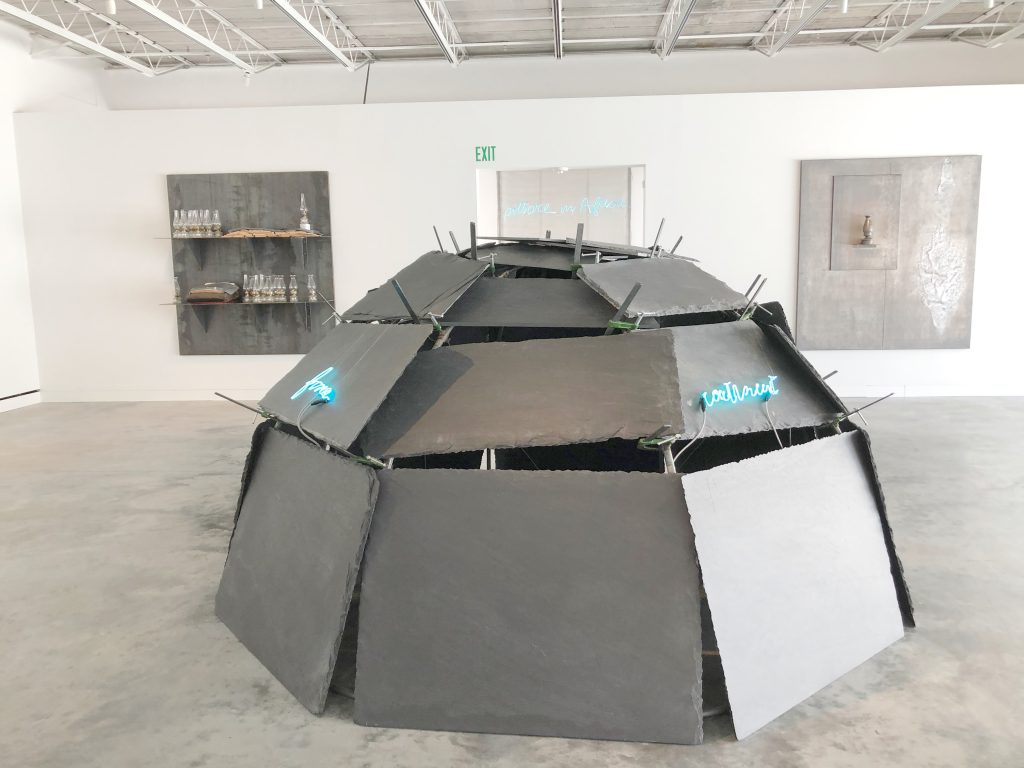 Magazzino welcomed guests for the first time in 4 months on July 10th with multiple safety measures in place. Admission is by timed reservations only and parties are limited to a maximum of six guests. Guests must wear a mask at all times.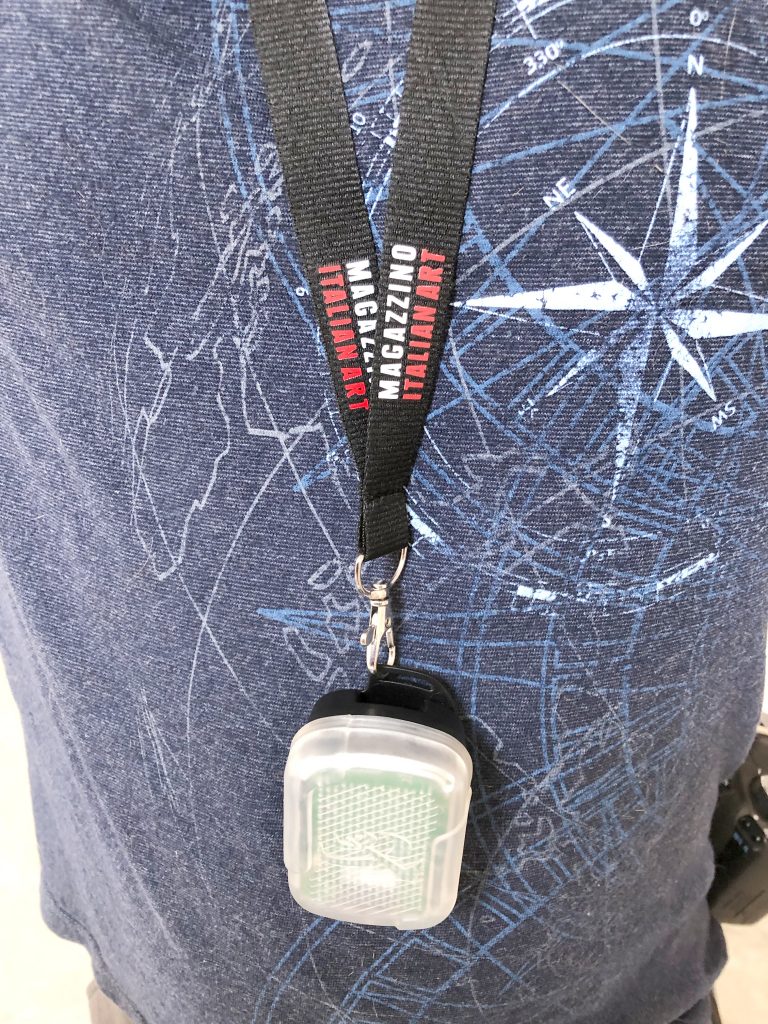 Upon arrival, guests get a contact-free temperature check. They are also each provided an EGOpro device on a lanyard, that will quietly alert you if you get too close to another party. The museum has one way traffic flow that is marked with arrows. Guests are encouraged to take their time in each gallery as reservations include only one lap of the building, to provide a safe flow of foot traffic. Once inside, you can scan a QR code on their phone to access the digital museum guide for information on the exhibits. This was a nice feature.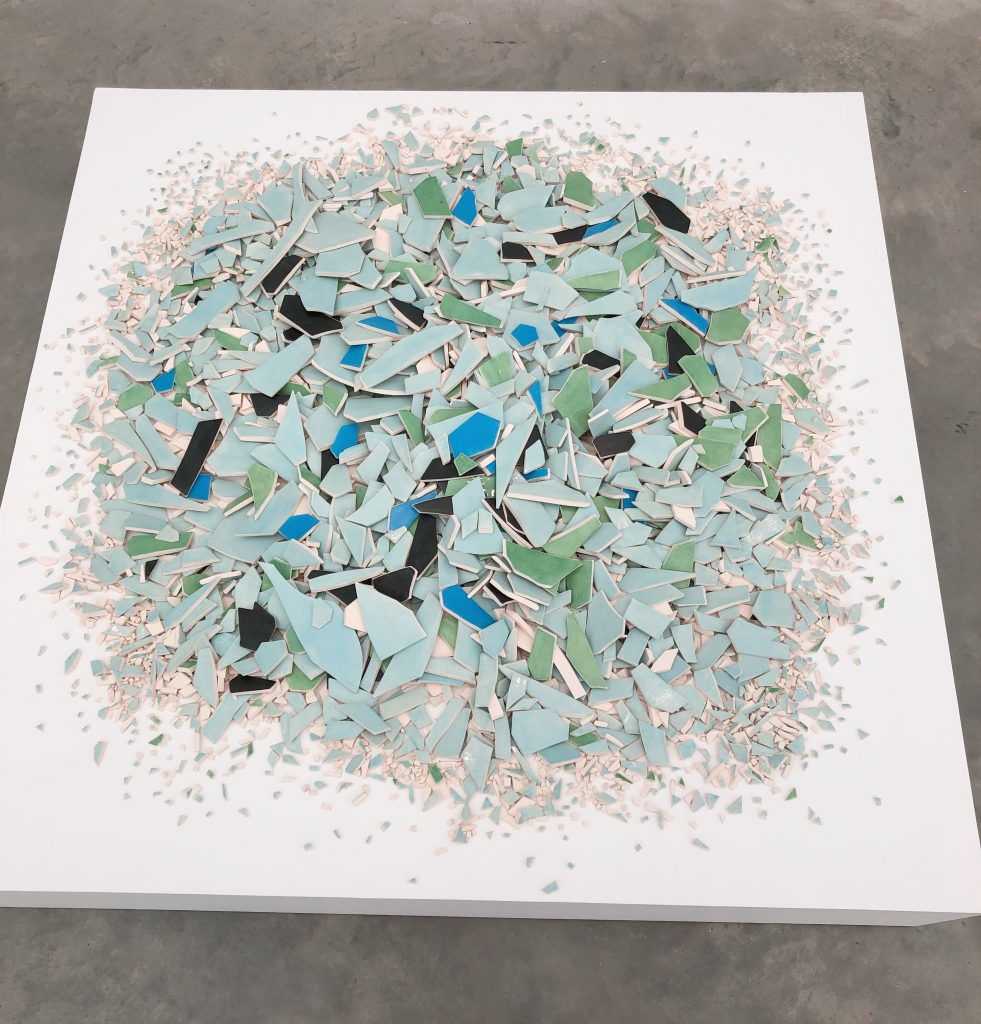 Until September 7th, you can see the special exhibition "Homemade" in gallery 8. This exhibit features more than 30 works of art from eight New York-based artists that were created during COVID quarantine. It goes to show that challenging times can result in works of inspired beauty. We probably spent the most time in gallery 8 as it was the most relatable for us.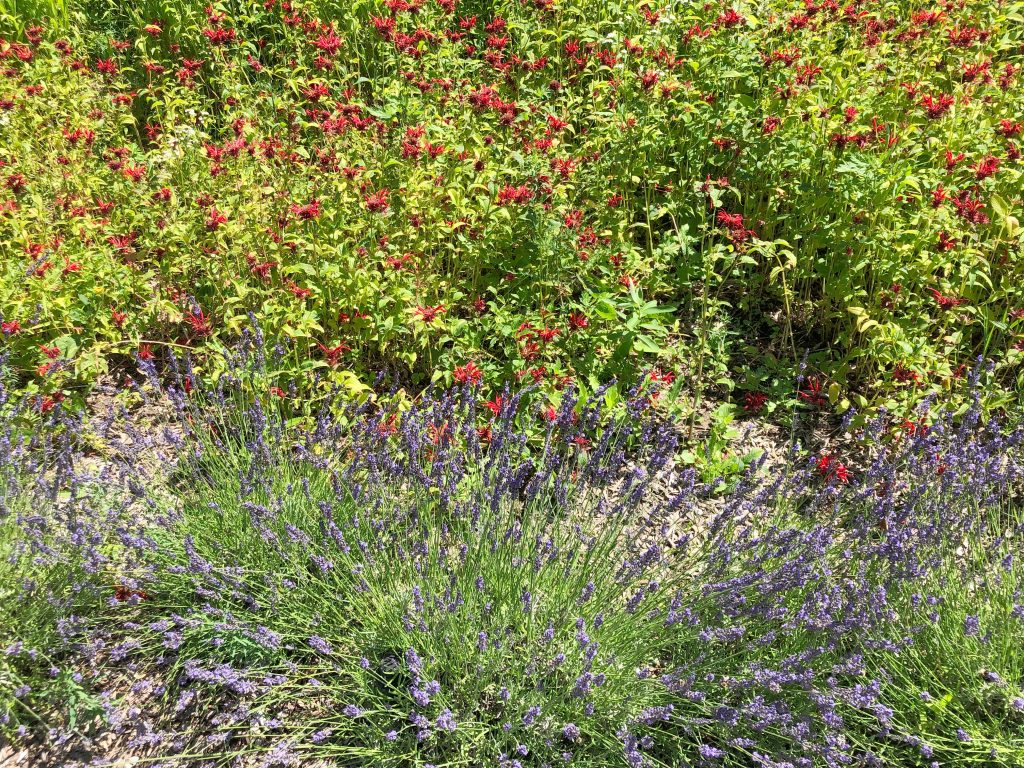 Make sure to leave time to stroll around the grounds after your museum visit. A variety of flowers are planted on the grounds, including lavender that smelled wonderful!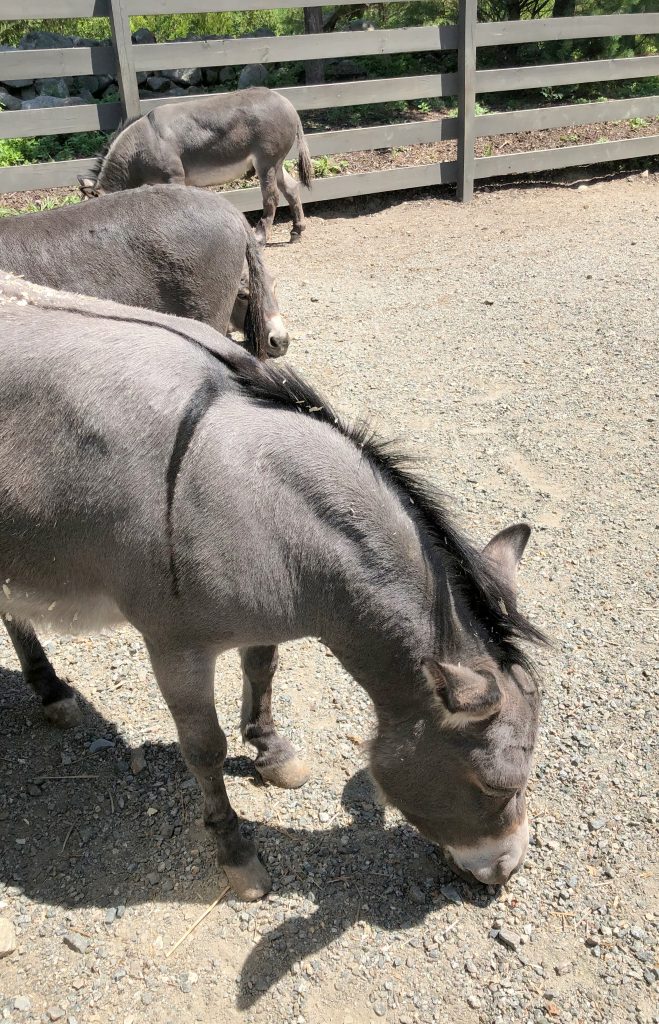 At the top of the hill, accessible from either the steps in the parking lot, or the gravel walking path from the museum, are donkeys! A baby was born just two weeks ago, but unfortunately, we didn't get to see him, as he was hiding inside the shady barn.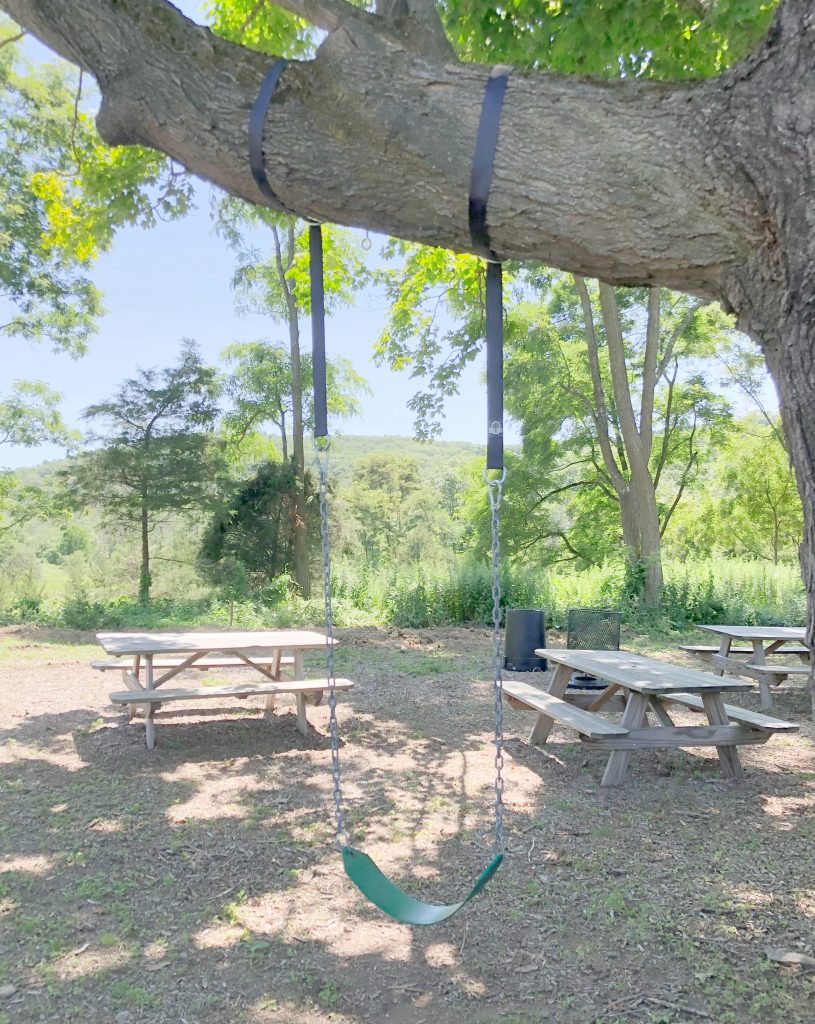 Picnic tables and two tree swings are next to the donkey pen. You can enjoy a snack here and kids will have fun swinging.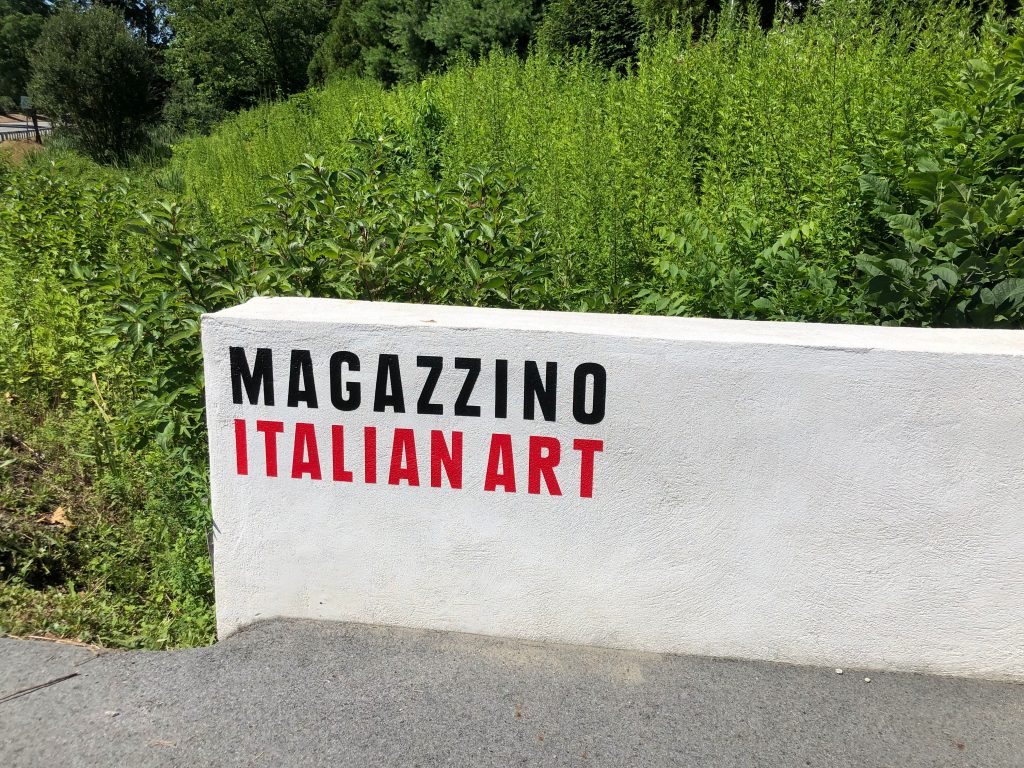 It is evident, in the measures that they are taking, that the staff of Magazzino Italian Art takes the safety of their visitors seriously. We felt very safe and the 90 minute time allotment for our reservation was plenty for us to enjoy the exhibits.
I would not recommend this museum for families with young children, unless they are VERY closely supervised. There are a ton of fragile art pieces at their reach and on the floor. However, reservations are not needed to access the grounds.
Escape the summer heat with a visit to Magazzino and enjoy viewing Italian art!
The Details:
Magazzino Italian Art (museum)
2700 Route 9
Cold Spring, NY 10516
(845) 666-7202

Hours: Monday: 11 AM – 5 PM
Tuesday: CLOSED
Wednesday: CLOSED
Thursday: 11 AM – 5 PM
Friday: 11 AM – 5 PM
Saturday: 11 AM – 5 PM
Sunday: 11 AM – 5 PM

Admission: Free – but advanced reservations required

Parking: Magazzino has its own parking lot with free parking