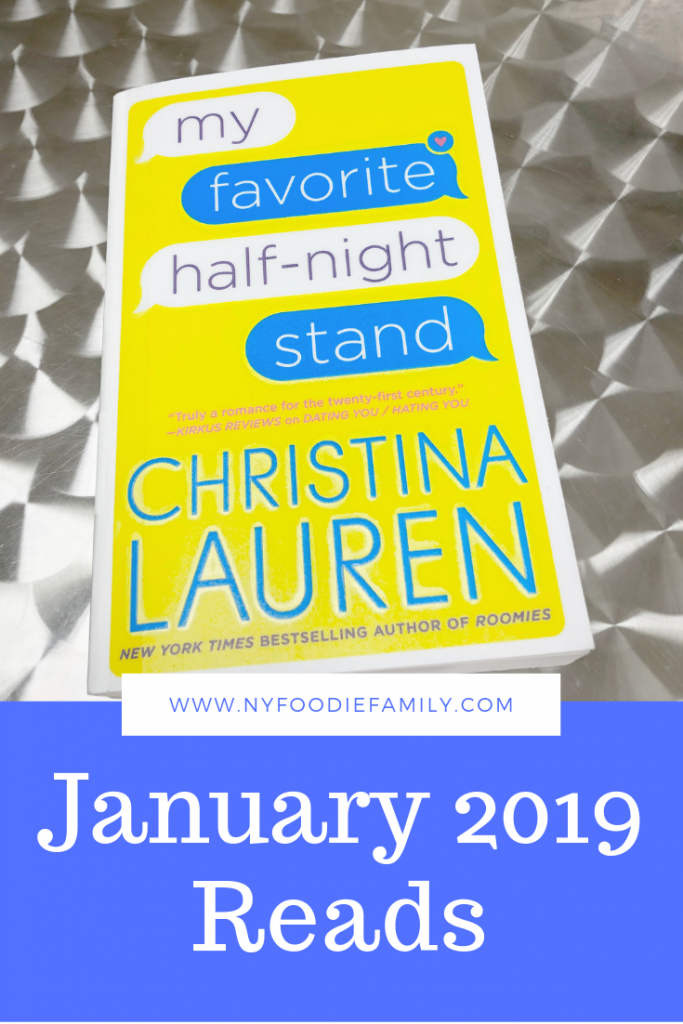 (This post contains affiliate links. Please read our Disclosure Policy for additional information.)

January was a great reading month for me in terms of quantity and quality. I am hoping to keep this reading streak going for the rest of the year! As usual, I'm sharing this post with Steph and Jana's monthly Show Us Your Books linkup. Here are my January reads in order from least to most enjoyed.
3 Stars

The Exes' Revenge by Jo Jakeman – Imogen, Naomi and Ruby have all been with the cruel and manipulative, Phillip at some point. Each has their reasons for wanting revenge. The three women end up teaming up together to get back at their ex. Overall, this was just an okay suspense read for me.


She Was the Quiet One by Michele Campbell – Twin sisters Bel and Rose attend the prestigious, private Odell Academy. Sarah and Heath Donovan are the dorm heads of Moreland Hall, where the girls live, as well as Bel and Rose's advisors. Bel ends up hanging out with the wrong crowd and hazes her sister. They each turn to their respective advisors for support. When the story opens we know that one of the sisters dies, but we don't know which one, how or why. This story is a psychological thriller that had some twists and kept me guessing.
4 Stars
Clean My Space by Melissa Maker – This was my non-fiction book of the month. I heard about this book from a podcast. It's a book about cleaning. Yes, it's a bit repetitive at times, but Maker, who owns a cleaning business really details the process of cleaning. From making your own cleaners to the supplies you need, to the best way to clean each room in your house, this book is a wealth of cleaning information.
Cravings: Hungry for More by Chrissy Teigen – I didn't read Teigen's first book Cravings. However, I really enjoyed reading this cookbook. Teigen writes in a very down-to-earth, relatable way. There are so many recipes in this cookbook that I want to make. So far, I have made one recipe from this cookbook and it was delicious!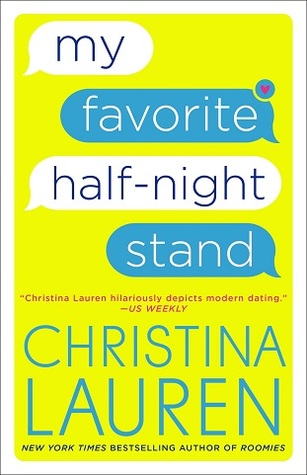 My Favorite Half-Night Stand by Christina Lauren – Millie is the only girl in a gang of guys, all of them professors at UC Santa Barbara and all of them single. When they have a black-tie gala to attend, they decide that they need dates and try online dating. Things get a little messy when Millie and one of the guys, Reid, end up spending a half-night together. I have been devouring Christina Lauren's books and have enjoyed all of their books that I have read! Just like the others, this one was a fun read and did not disappoint.

Thomas Wildus and the Book of Sorrows by J.M. Bergen – (c/o Book Publicity Services) Thomas Wildus is almost 13. When he stumbles upon an old bookstore he is introduced to the Book of Sorrows. To read the book he must follow a strict set of rules. But the lure of magic is worth it to him. Through this book Thomas is introduced to a new world, discovers information about his family and learns that he has magical powers. I read this fantasy middle grade fiction book with my son. It was an engaging read, filled with magic and adventure, that we both enjoyed.
Watching You by Lisa Jewell – Someone is murdered in Melville Heights, a nice neighborhood in England. But who did it? This book has lots of suspects and secrets that keeps the reader guessing. Jewell writes a good suspense novel that doesn't disappoint.

5 Stars

The Dream Daughter by Diane Chamberlain – It is 1970 and Carly Sears lost her husband in the Vietnam War. But she is pregnant with his baby and learns that at 27 weeks her daughter has a heart defect that will kill her. Carly's brother-in-law has a possible way to help her baby, which requires Carly to have strength and courage that she never realized she had. Prior to reading this, it has been years since I've read a Chamberlain book. I didn't think that I'd be interested in the topic of this book, but was pleasantly surprised at how much I enjoyed this book.