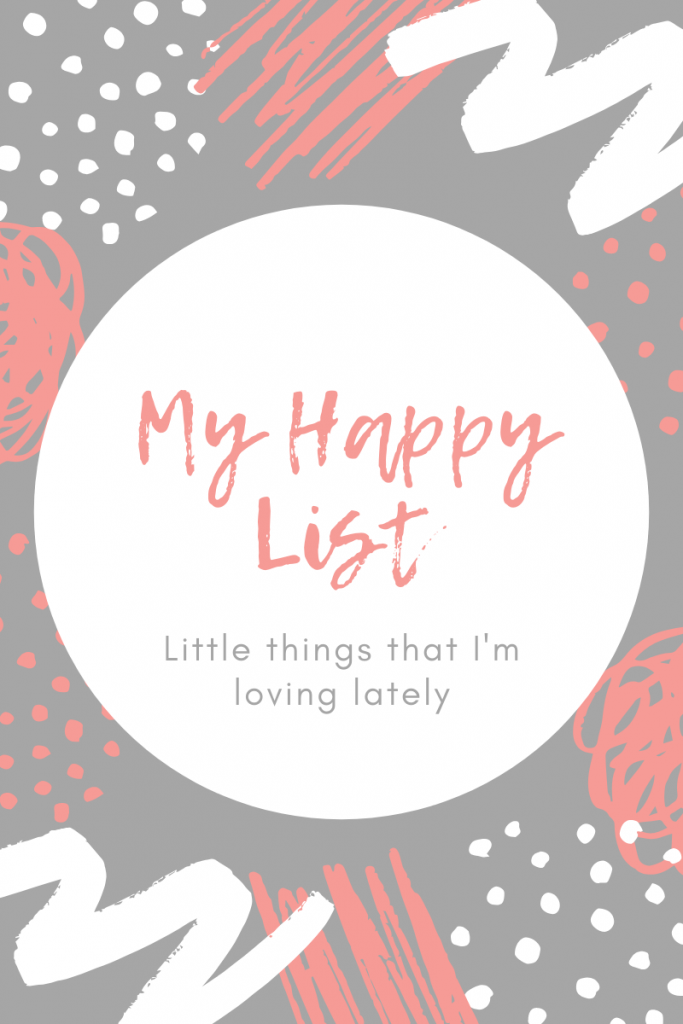 It's really beginning to feel like Groundhog's Day around here. Still looking for the happy each day though!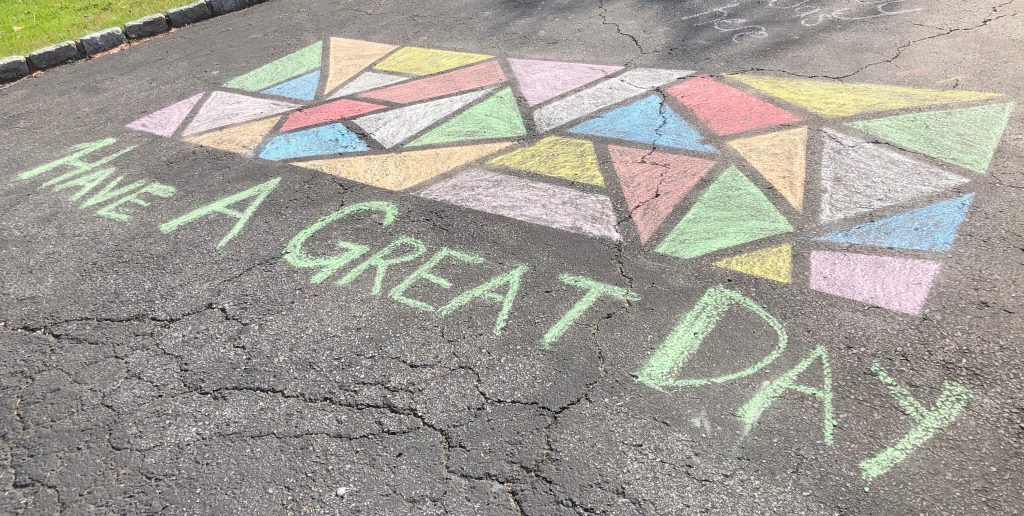 Family Chalk Art – I made the family go outside yesterday afternoon and create this chalk art. There were surprisingly no complaints from the kids and it was a fun family activity. Plus, it will hopefully bring a smile to all the neighbors who walk by (until the rain comes this weekend!).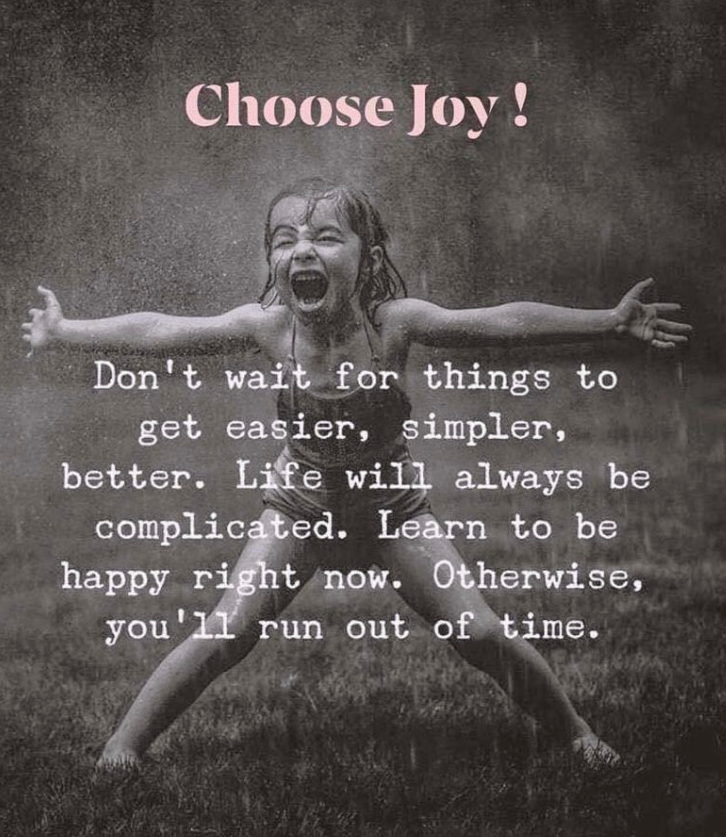 Choose Joy – Something found on the internet, but so fitting for right now.
Kelly Clarkson Show – This episode of the Kelly Clarkson Show because I love Anna Kendrick and Justin Timberlake!