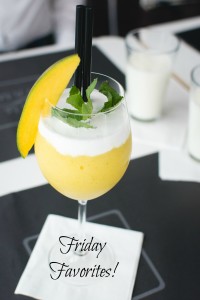 Happy Friday!  I am LOVING the warm weather we had this week!  It gives me hope that spring is on its way.  Weekdays are pretty uneventful around here with the kids in school and the Weekend Chef and I both working during the day.  This week I leave you with one recipe and four randoms!
1.  Favorite recipe bookmarked this week:  This is a recipe I can't make for the kids because I know they won't eat it.   So, I'll file it in the, "Kids Are Visiting the Grandparents, What Shall We Cook For Dinner" folder.  My mouth is watering just thinking about it….Crispy Buffalo Wing Shrimp with Blue Cheese Grits?!!!!  Yes, please!!!  Get this recipe from food blog How Sweet It Is here.
2.  Family Vacation Plans:  Disney or a Cruise??!!  The last time we went to Disney was when the kids were 3 and 5.  They are now 6 and almost 9.  We went on a cruise this past September (the kids first!) and we all loved it.  Relaxing and fun!  Disney will be like new to my son, who was so young he doesn't remember much and couldn't go on a lot of the rides.  However, relaxing it is not…..after the last trip I felt like I needed a vacation from the Disney vacation!  Any thoughts or suggestions??!!!!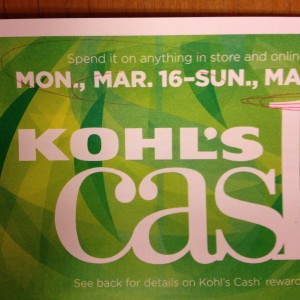 3.  Kohl's Cash:  If you follow me on Instagram, you saw this photo yesterday.  I've been really good about not shopping…anywhere. But I received a 30% off coupon, plus with the free $5 off coupon they gave me, and the Kohl's Cash….they were basically making me go shopping!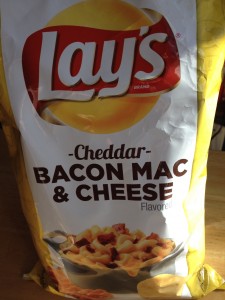 4.  We tried these this week.  Not calling them a favorite because they weren't.  They satisfied my salty/crunchy craving but weren't anything special.  Not Lay's most interesting or different flavor, but since it was new, had to try it!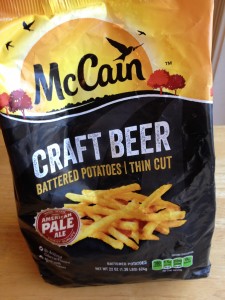 5. And also tried these last night.  I saw these for the first time grocery shopping this past week and of course had to pick them up.  It says on the package that they're made with pale ale.  I was a bit disappointed and was expecting a much more battered fry.  I thought I could smell the ale while they were cooking, but a "beer batter" taste was barely perceptible.
Have a great weekend everyone!
Linking up again this week with Amanda at Meet @ the Barre,  Andrea @ Momfessionals,  Jennie @ The Diary of a Real Housewife,  Katie @ Cup of Tea and Michael @ Rattlebridge Farm.