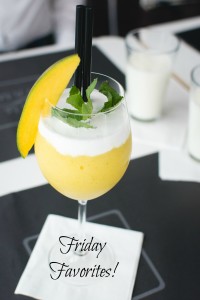 Happy Friday!  The Weekend Chef took some days off from work this week and the kids had a couple of days off from school so we got to enjoy some family time before our busy weekend!  Tonight we are celebrating the first night of Passover with my husband's side of the family.  Tomorrow is our 11th wedding anniversary, which we celebrated Thursday night.  On Sunday we will then be having an early 9th birthday celebration for our daughter with our families and celebrating Easter on Sunday at our house.  Here are a few of this week's faves.
1.   Anniversary Dinner  – Saturday is our 11th wedding anniversary.  If you follow me on Instagram, then you know that last night we celebrated a few days early at Blue Hill at Stone Barns.  This is chef Dan Barber's restaurant located in Pocantico Hills, New York.  I can't even describe how AMAZING this dinner was.  We have been to several different famous chef restaurants, but this one definitely ranks as one of my favorite.  For one of our courses we were escorted into the kitchen and ate while watching the chefs cook!  This was definitely a memorable meal!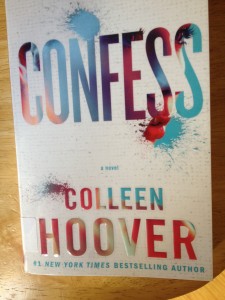 2.   Currently Reading: Confess by Colleen Hoover.  I have just started this book but am sucked in.  I became a huge Colleen Hoover fan after reading Slammed and Point of Retreat.  Just wish I had a little more time to read!
3.  Favorite Recipe Bookmarked this Week:  Although this is an older recipe, I just found these Teriyaki Salmon and Pineapple Quesadillas from blog Closet Cooking.  This recipe is filled with ingredients the kids will love!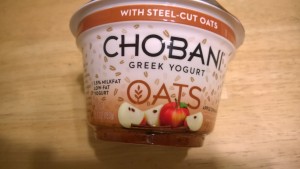 4.  Favorite New Food – We are big fans of Greek-style yogurt in our house. Although sometimes simpler is better, Chobani recently introduced some new flavors of yogurt with ingredients that we haven't seen before: steel-cut oats, quinoa, buckwheat, amaranth and chia. Some flavors from the new line, such as the Apple Cinnamon have only oats, while the other flavors have all the previously mentioned "Ancient Grains".  The texture isn't for everyone, but the Weekend Chef tried a few different varieties and has enjoyed them all.
5.  Enjoying the Nice Weather – Yesterday it was sunny and 60+ degrees out.  We took the kids to a local park to go bike riding.  We got our daughter a new bike as an early birthday present (we took advantage of the Toys R'Us bike trade-in promotion).  It's bigger than the one that she was used to and she's not quite comfortable riding it so she wants to practice.  Our son, almost seven, didn't know how to ride a two-wheeler without training wheels….until yesterday!  After some practice with the Weekend Chef holding the bike and running beside him, our son rode solo for the first time with no training wheels!
Hope you have a great weekend and a Happy Passover/Happy Easter!
Linking up with Tif @ Bright on a Budget,  Michael @ Rattlebridge Farm,  Amanda @ Meet @ the Barre, Andrea @ Momfessionals and Jenni @ The Diary of a Real Housewife!