(This post contains affiliate links. Please read our Disclosure Policy for additional information.)
Happy Friday! The kids are back in school…..and not happy about it! Unfortunately, summer had to come to an end. As much as a full calendar of activities gets me a bit anxious, I think our family thrives on routine. I know it's going to take the kids a bit of time to readjust to early wake up. Believe, me Tuesday morning was ROUGH! But, we have one week down, only 178 more days left! LOL! Here are five from this week:


1. Reading – Over the weekend I finished reading The Farm by Joanne Ramos. The book is about a farm for surrogates, pregnant with babies for the super wealthy. It focused on relevant topics like race and inequality, but overall was just an okay read for me.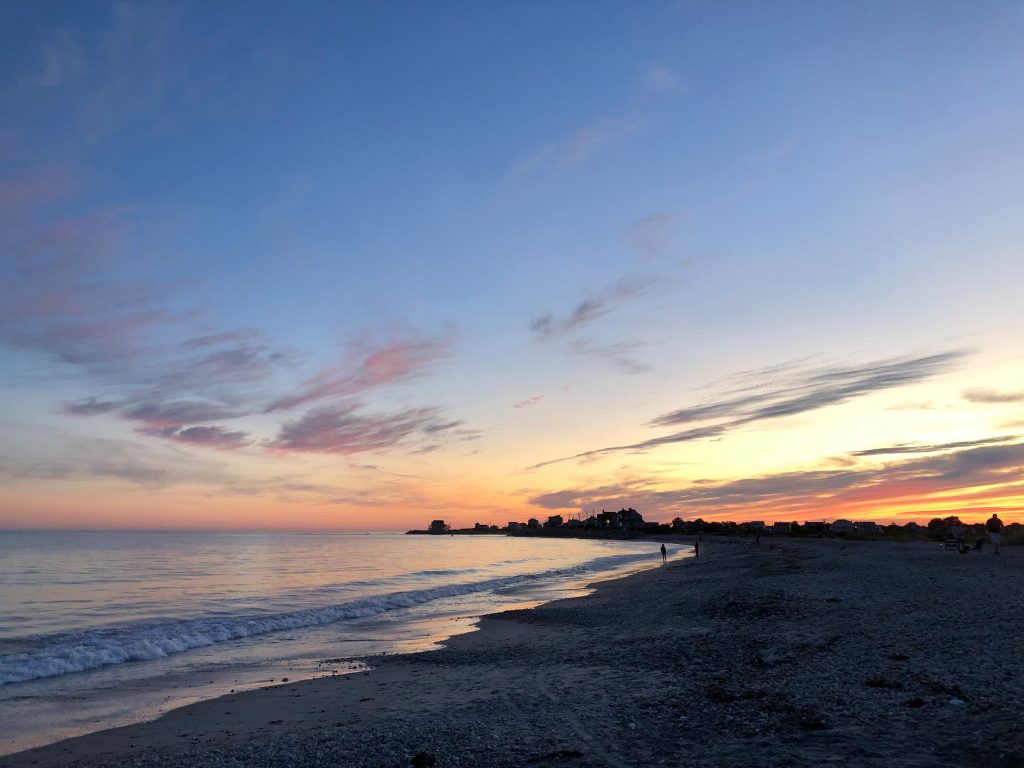 2. Last Beach Trip – We spent Labor Day weekend in Rhode Island and enjoyed our last beach trip of the summer. I even got a sunburn to prove it! My husband and I went back one evening to watch the sun set and got this beautiful picture.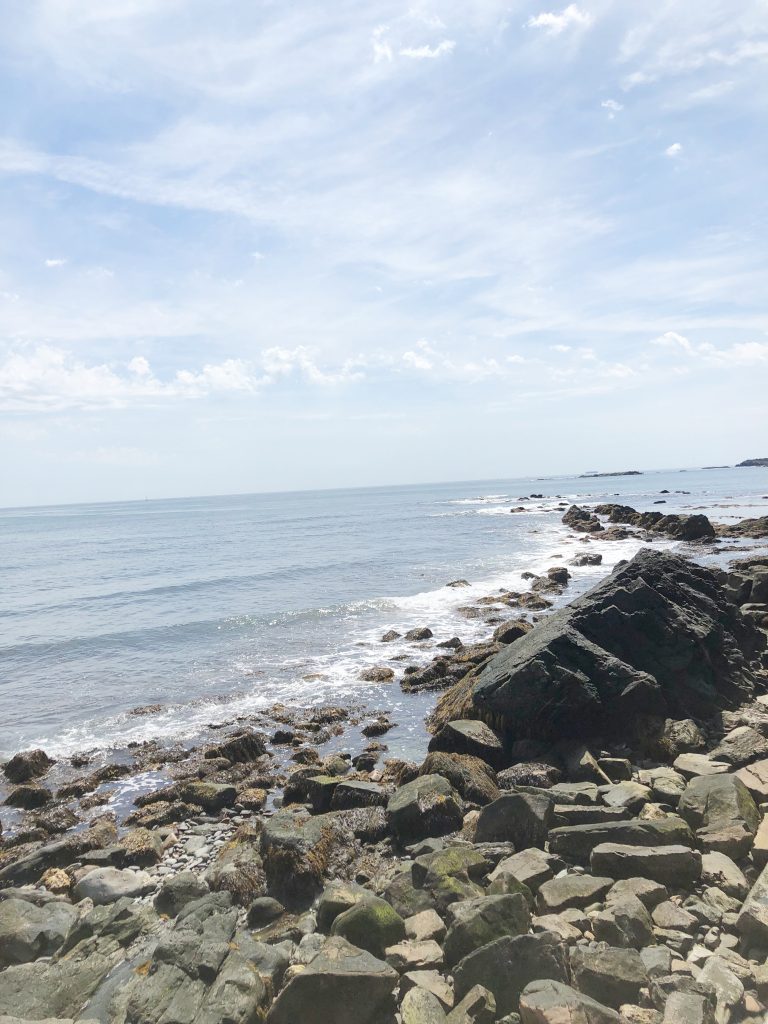 3. Cliff Walk – My parents have been living in RI for years now. We've gotten into a routine when we visit and I've realized there's so much in Rhode Island that we need to see and explore. So, I decided that we will do/try something new every trip. This visit we did the Cliff Walk in Newport. It's a 3.5 mile "walk." However there are some rocky parts and my daughter complained that it's definitely more of a hike. There's a reason it's so popular though. There are some amazing views of the ocean and coastline.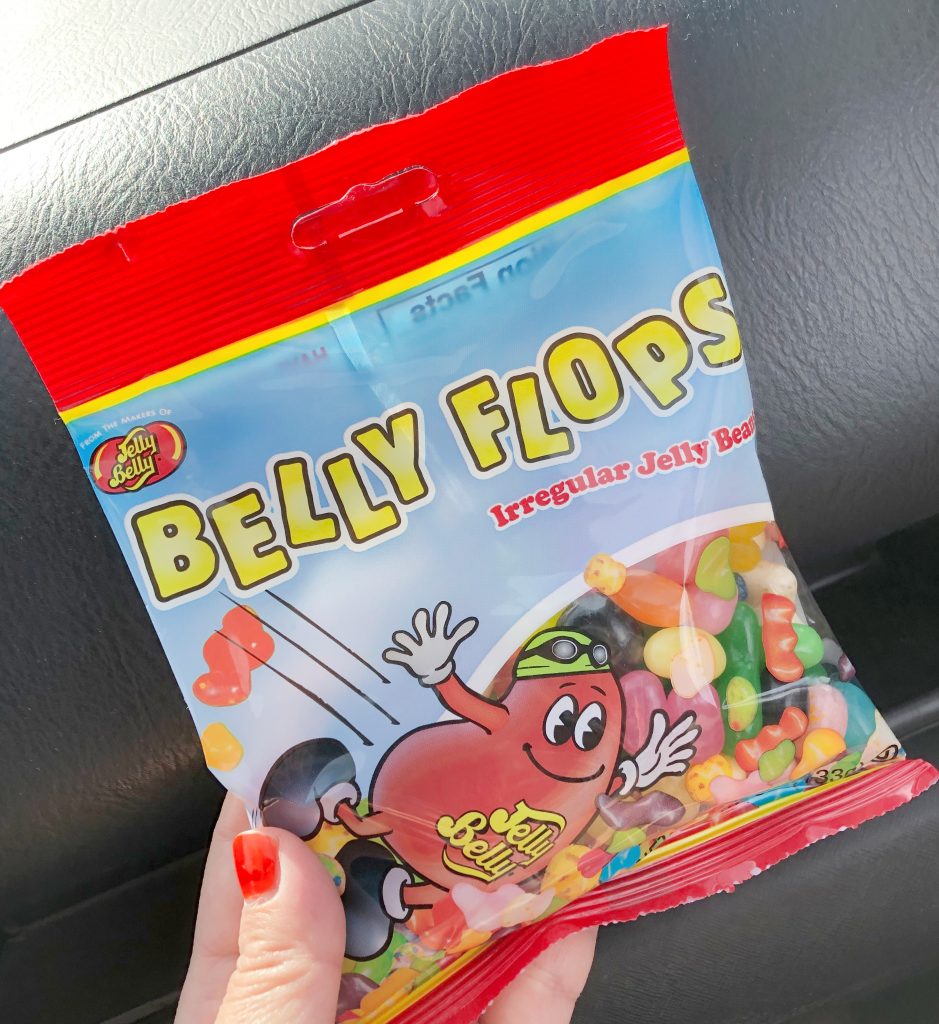 4. Belly Flops – We made a stop at Ocean State Job Lot on our way home and saw these Belly Flops from Jelly Belly there. These are the reject jelly beans that don't pass the company's high standards. Do I care that the jelly beans are misshapen? Not at all! Jelly Belly's are the only jelly beans I like, so this was a win for me!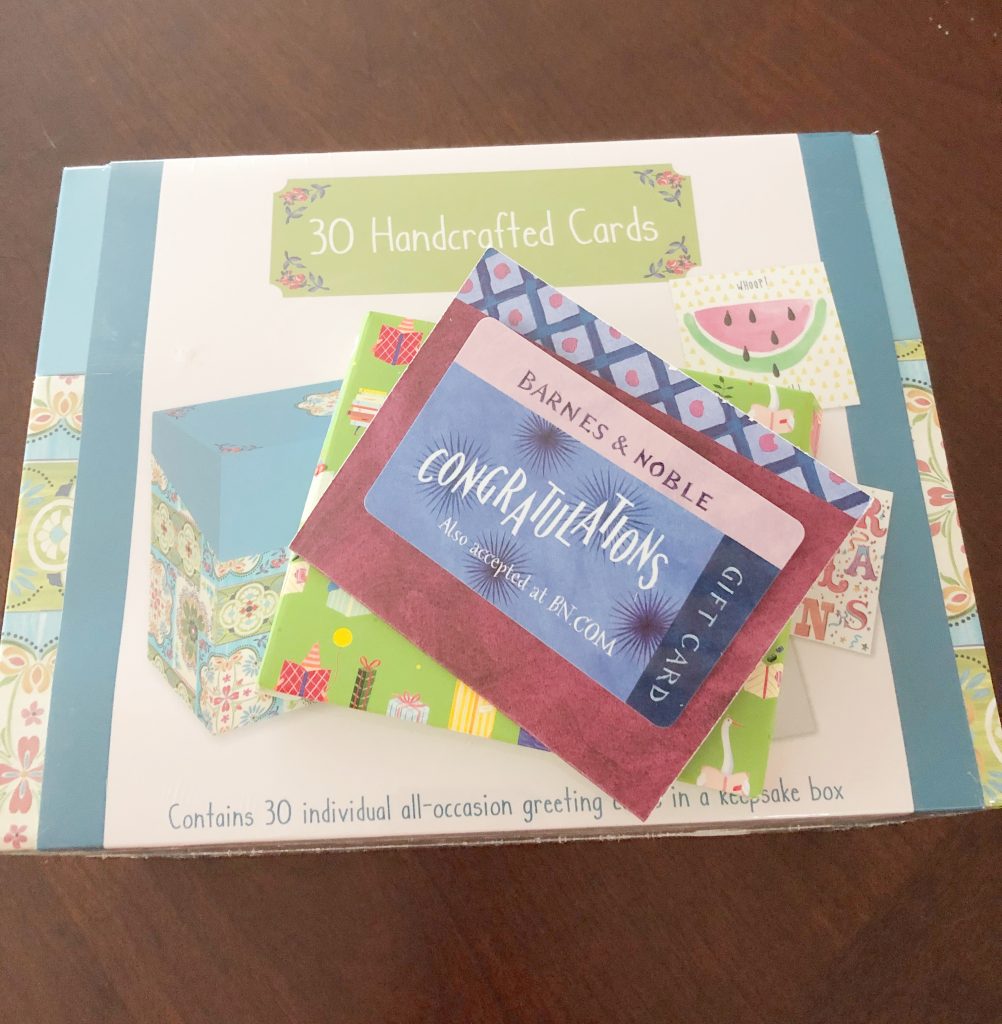 5. Winner! – This week at my weekly library drop off/pick-up trip, I learned that I had won a prize from the summer BINGO game! I won a box of 30 handmade cards and a $20 Barnes & Noble gift card, just from reading!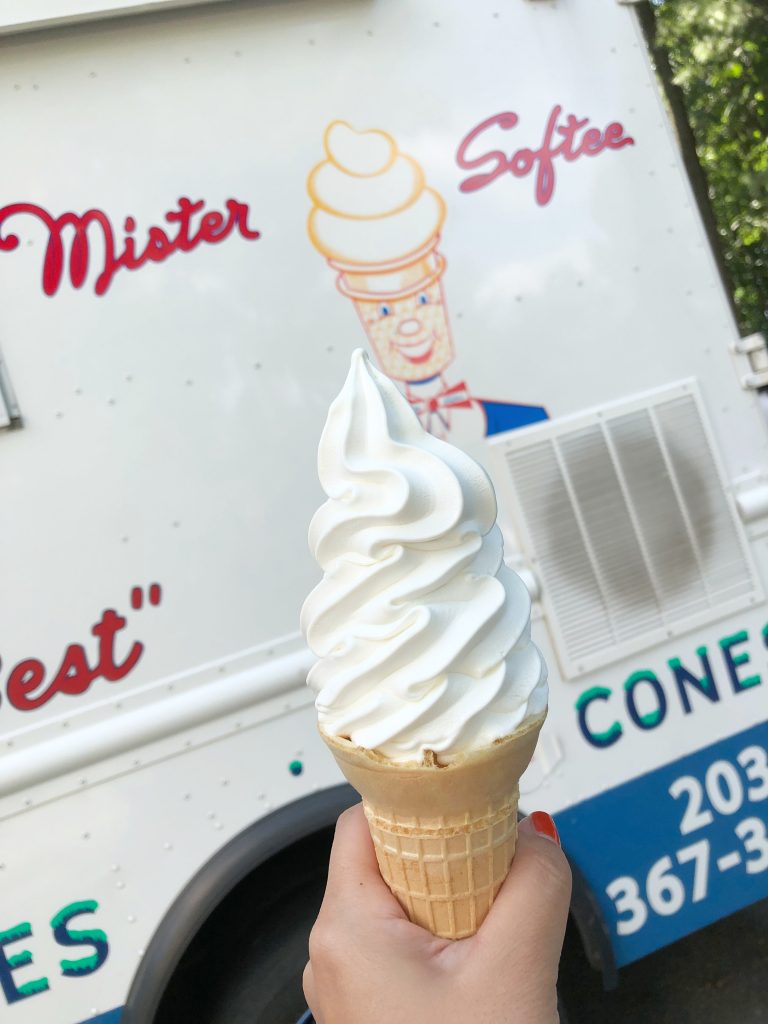 6. Mr. Softee – The Mr. Softee truck visited our office this week and my supervisor treated me to an ice cream. I went with a classic vanilla cone, which was such a nice treat during the work day!
ICYMI, this week on the blog: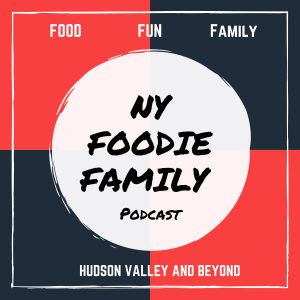 In this week's podcast episode we have Part 1 of our discussion about Cooperstown, NY.  Then we end with our Quick Hits of the week!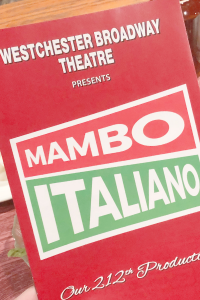 I posted about Mambo Italiano at the Westchester Broadway Theatre.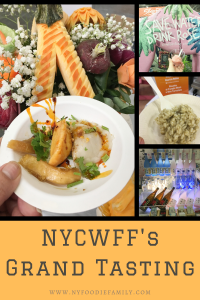 I also posted about the NYCWFF Grand Tasting.
Sharing with Friday Favorites! Have a great weekend!