(This post contains affiliate links.  Please read our disclosure policy for additional information.)
Happy Friday!  Another week has flown by and it's crazy, but we are expecting more snow this morning and Saturday!  C'mon Mother Nature, it's April!!!  I cannot wait for the warmer weather.  This week started with a snow day on a make-up snow day for the kids.  With all the holiday celebrations last weekend (see below) it was not a relaxing weekend.  Besides a couple of birthday parties that my son is going to, our weekend is pretty free.  I am looking forward to taking it easy and not having to do much! Here are five from this week: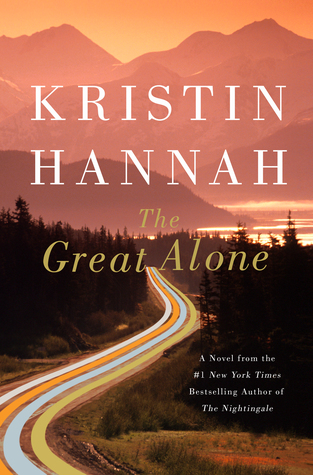 1. Reading – I am half-way through Kristin Hannah's The Great Alone.  I am a huge Kristin Hannah fan and had been eagerly waiting for this book to come in from the library.  I haven't had much reading time, but have enjoyed what I've read so far.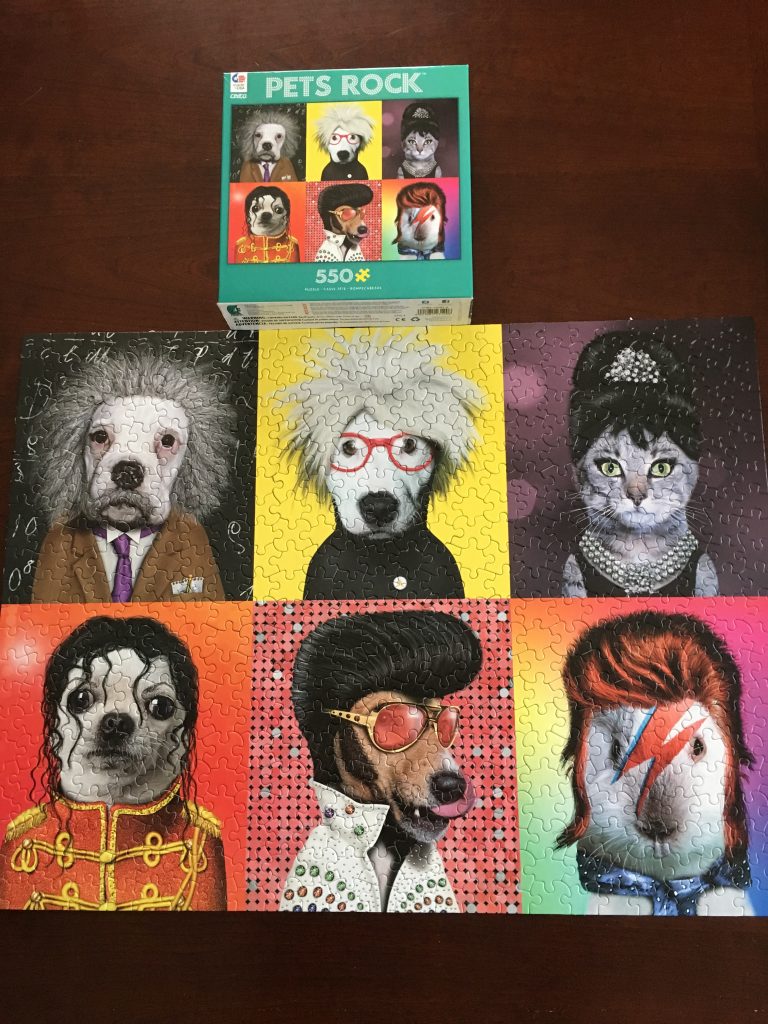 2. Family Fun – We recently gave our son this Pets Rock puzzle.  There are a bunch of different puzzles in the series and I think that they're so cute! It's only 550 pieces and I knew he could do it on his own.  However, we both enjoyed sitting together and working on it.  I had to force myself to stay away and only work on it when he was around.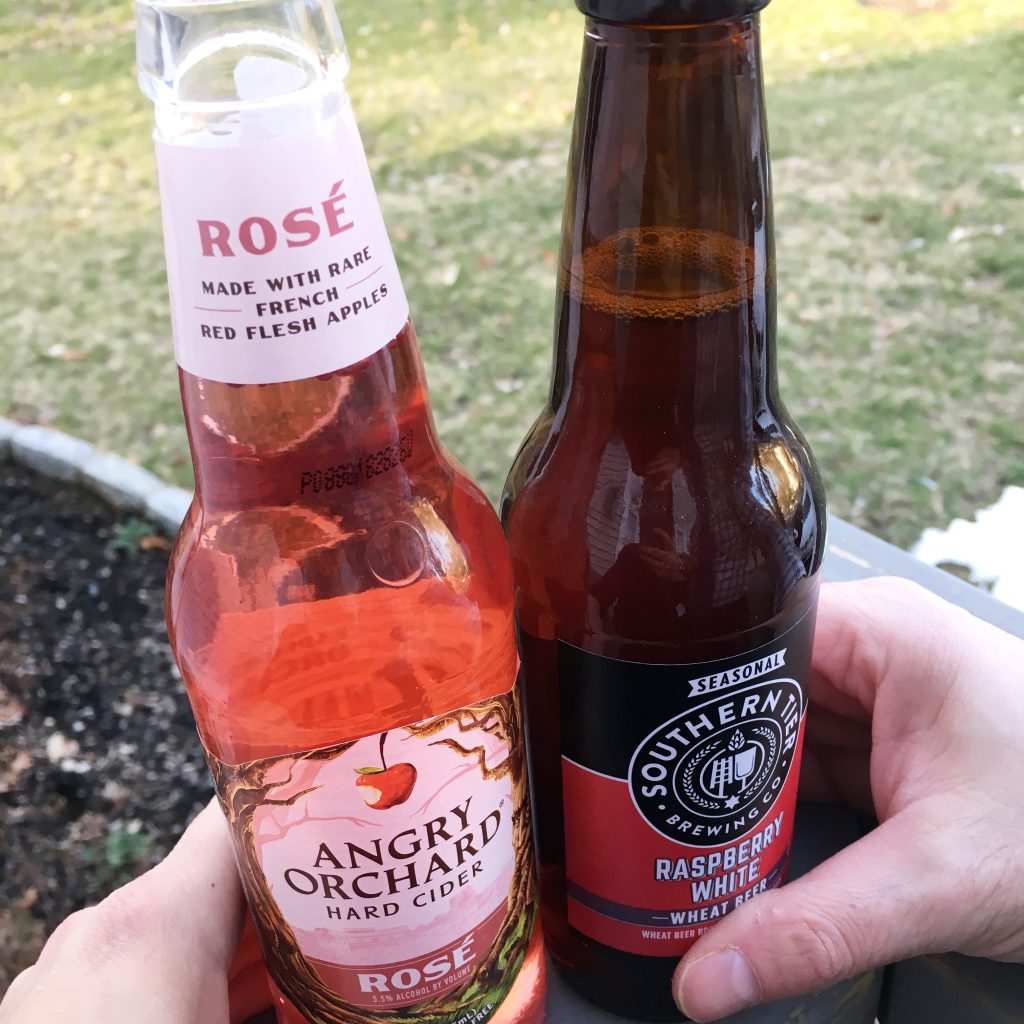 3. Drinking – Angry Orchard Hard Cider Rose! I rarely drink, however, I do love a good hard cider.  Since Wednesday was our anniversary my husband and I cheered to 14 years and I got to try Angry Orchard's new rose cider.  It's not my favorite of their hard ciders, but it's so pretty.  It will likely be very popular this summer!
4. Watching – Last weekend my husband and I watched Battle of the Sexes.  I like Emma Stone a lot and I thought she did a great job in this movie.  I had no idea who Bobby Riggs was before watching this and I always enjoy when I learn something new from a book or movie.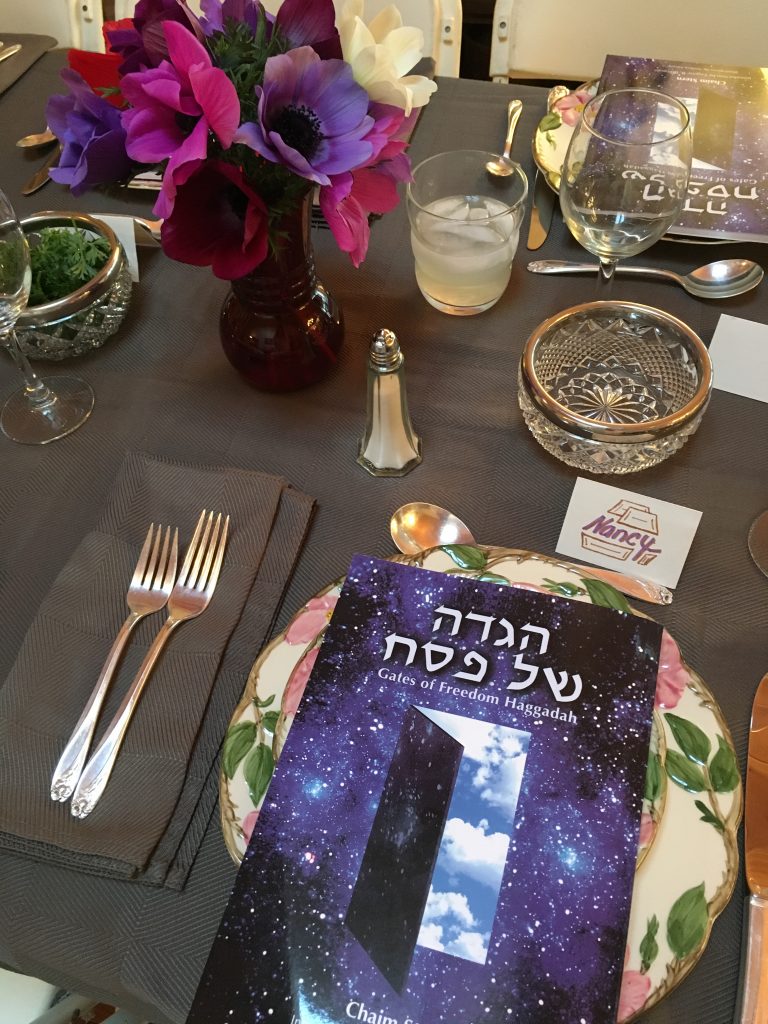 5. Celebrating  – There was LOTS of celebrating going on this week.  Saturday we celebrated Passover at my husband's Aunt's house.  Sunday we celebrated Easter and my daughter's 12th birthday with both of our families.  And Wednesday was our anniversary.  It's hard to believe that my husband and I have been married for 14 years! Since weeknight dinner dates are a bit difficult, we will hopefully get a chance to celebrate this weekend.
ICYMI this week on the blog: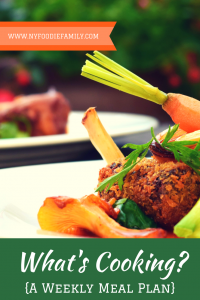 Monday I shared What's Cooking?, our weekly meal plan.
Sharing with Friday Favorites!  Have a great weekend!