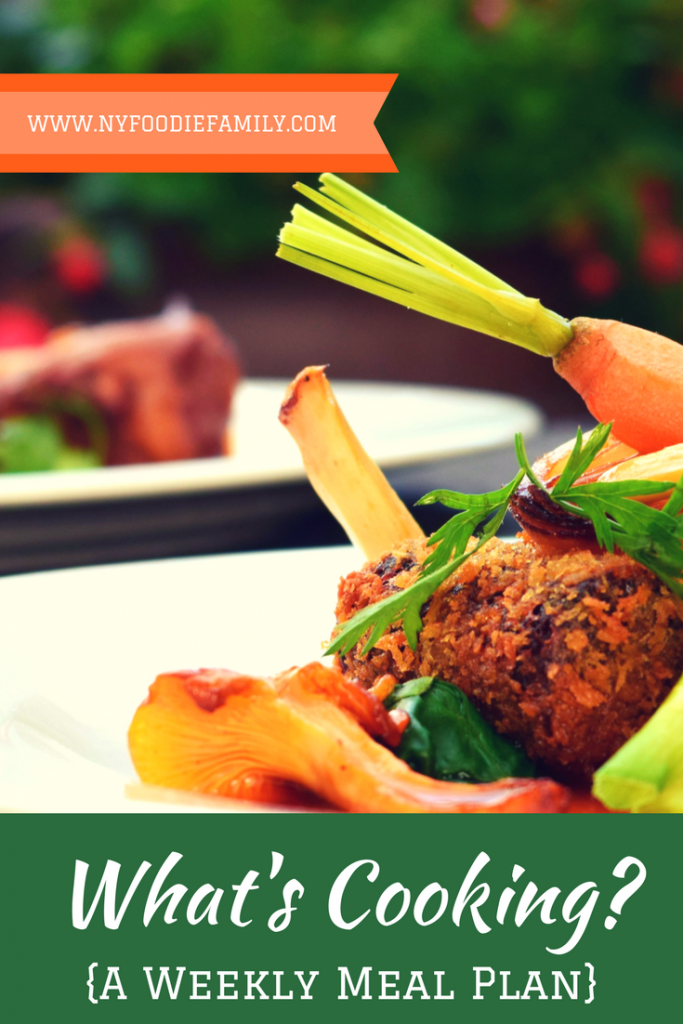 Do you have your dinners planned for the week?  If not, hopefully you can get some inspiration from this week's edition of What's Cooking?  Since I've been back to work full-time, my goal is to get dinner on the table as quickly as possible.  As you can see from this week's meal plan, sometimes it means a mix of already prepared foods and dinners from scratch.  You can read more about our meal planning process if you'd like to see how I create my weekly meal plan.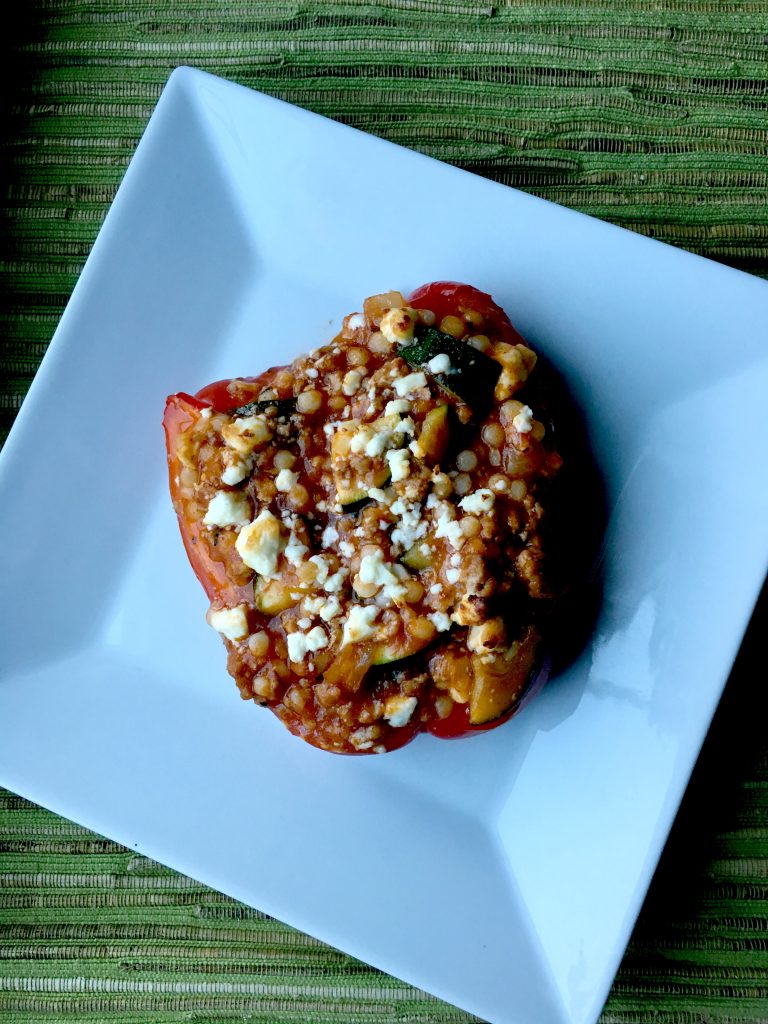 Monday – I adapted this Lamb, Feta & Couscous Stuffed Peppers recipe from Rachael Ray Every Day, September 2014.  I couldn't find ground lamb at the grocery store so used meatloaf mix instead.  This turned out to be pretty tasty!  I enjoyed getting extra veggies in with the chopped zucchini.  I served this with some veggies.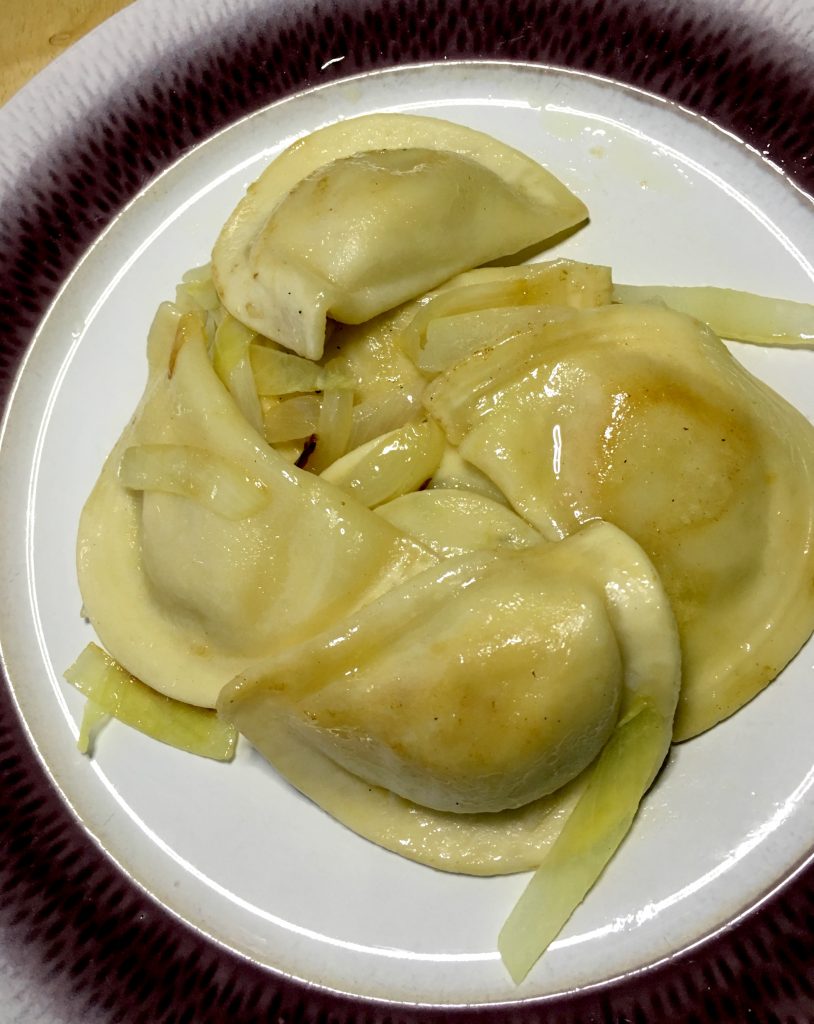 Tuesday – I made Pierogies.  Not the homemade kind, the frozen, Mrs. T's Pierogies kind.  I boiled them first and then sauteed in a pan with butter.  I served the pierogies with sauteed onions and a salad.  I hadn't made pierogies in awhile but will be making them more often.  I made two boxes of the loaded baked potato variety. Both kids had seconds and I had to cut them off so there would be enough for my husband to eat when he got home!  Next time, I will have to make three boxes!  I served these with veggies.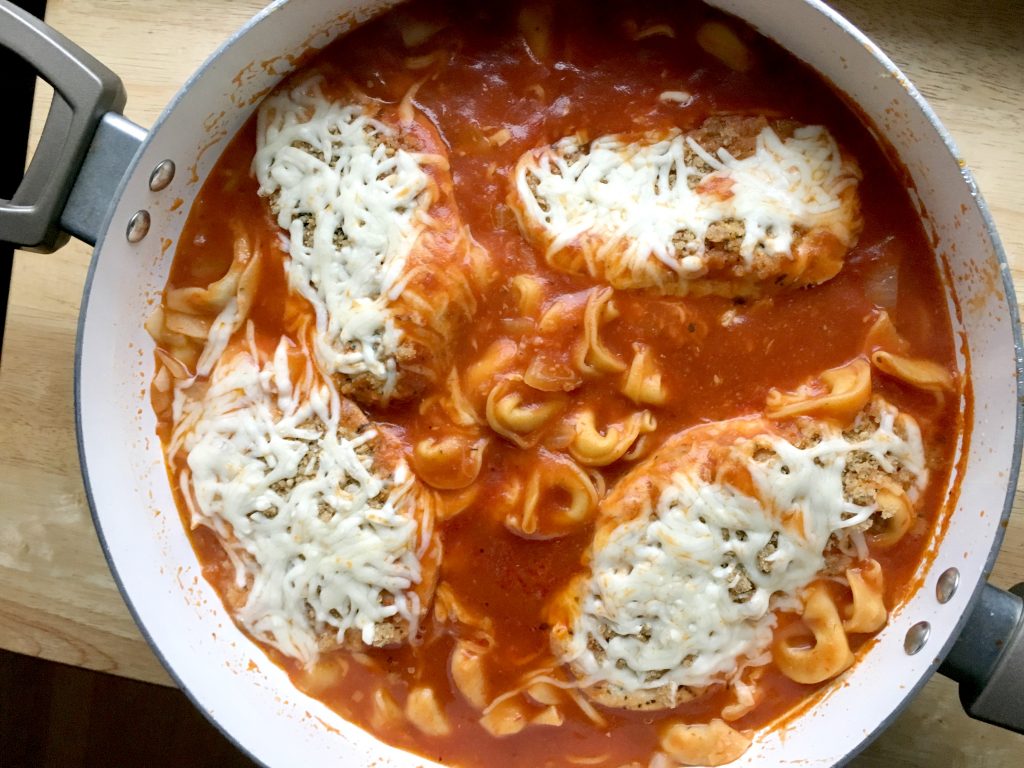 Wednesday – I made One Skillet Chicken Parm from I Wash You Dry. I liked that the chicken is not fried and that everything is cooked in one skillet. I ended up cooking cheese tortellini instead of pasta and I served it with a Caesar salad.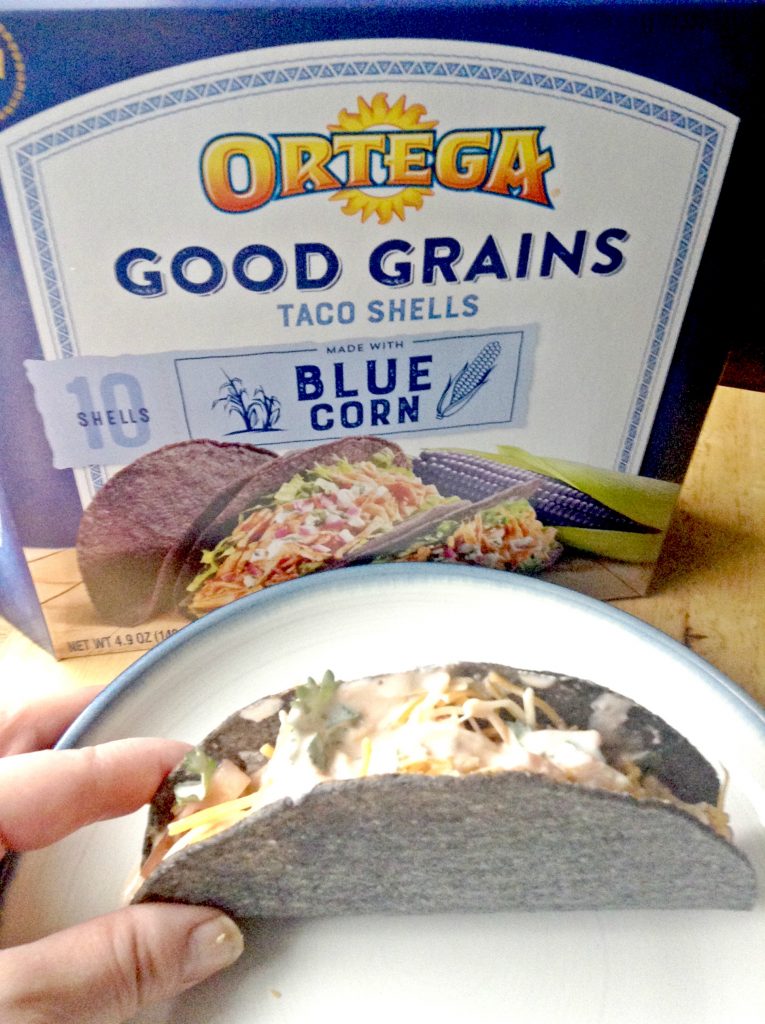 Thursday – I made Chicken Tacos with Creamy Cilantro Sauce.  My husband bought Ortega Blue Corn taco shells and this recipe was on the back.  I used a chicken taco seasoning packet.  For the creamy cilantro sauce I used mango salsa, which gave the sauce a nice sweetness.  The sauce really made the tacos and was delicious.  (Sorry, the pic isn't great!).   I served this with some salad.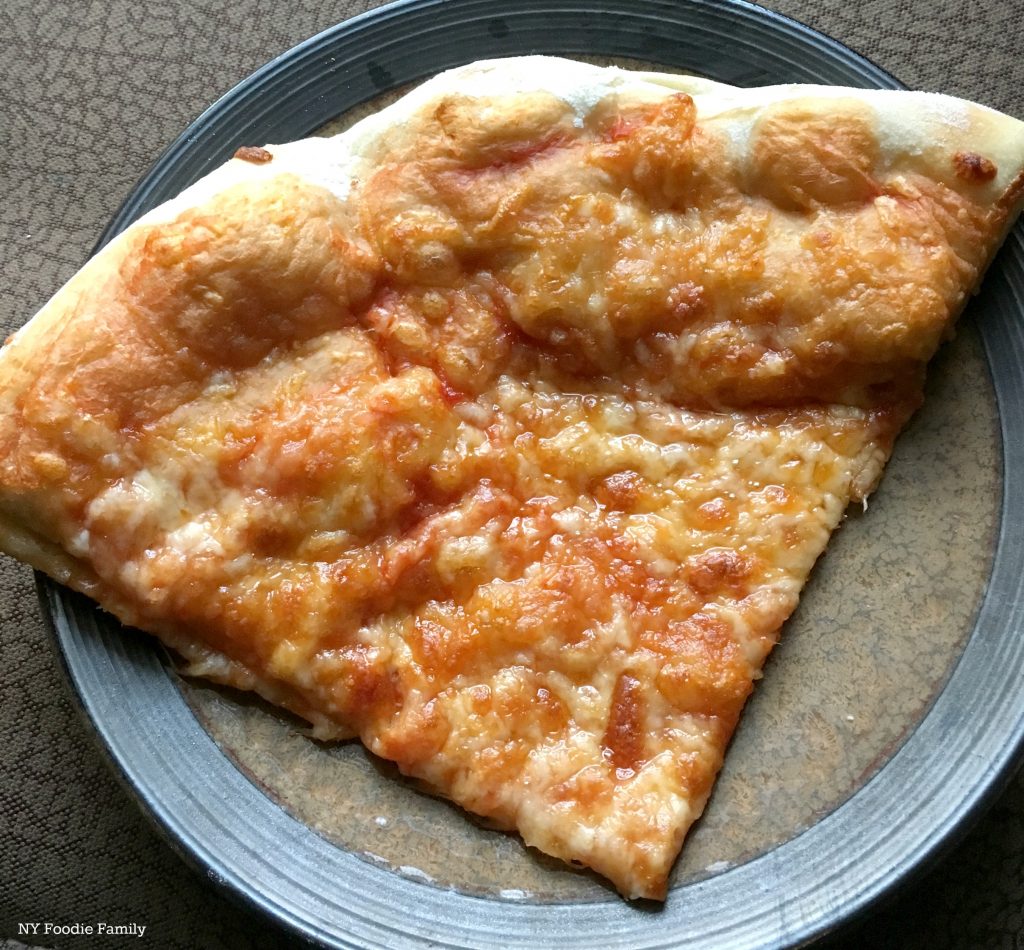 Friday – My husband made regular cheese pizza.  Always a hit and so quick and easy to make using store bought dough.
What is on your dinner menu this week?