Hooray for the weekend!  I was exhausted on Monday and unfortunately, it didn't get much better as the week went on.  I'm glad that the temps finally dropped a little bit this week and we actually got to turn off the air and open the windows for a couple of evenings. Saturday I'm looking forward to seeing my son who has been away all week at Boy Scout Camp! My husband is leaving the house around 5 AM to get up to the camp by the 8:30 AM pick-up time! I volunteered to keep him company on the drive, but he's actually carpooling with another dad…..so I get to sleep in! I have a feeling that when they get back my son is going to be wanting sushi for dinner. I'm not sure how good the camp food was and he loves his sushi! Here are some highlights from this past week: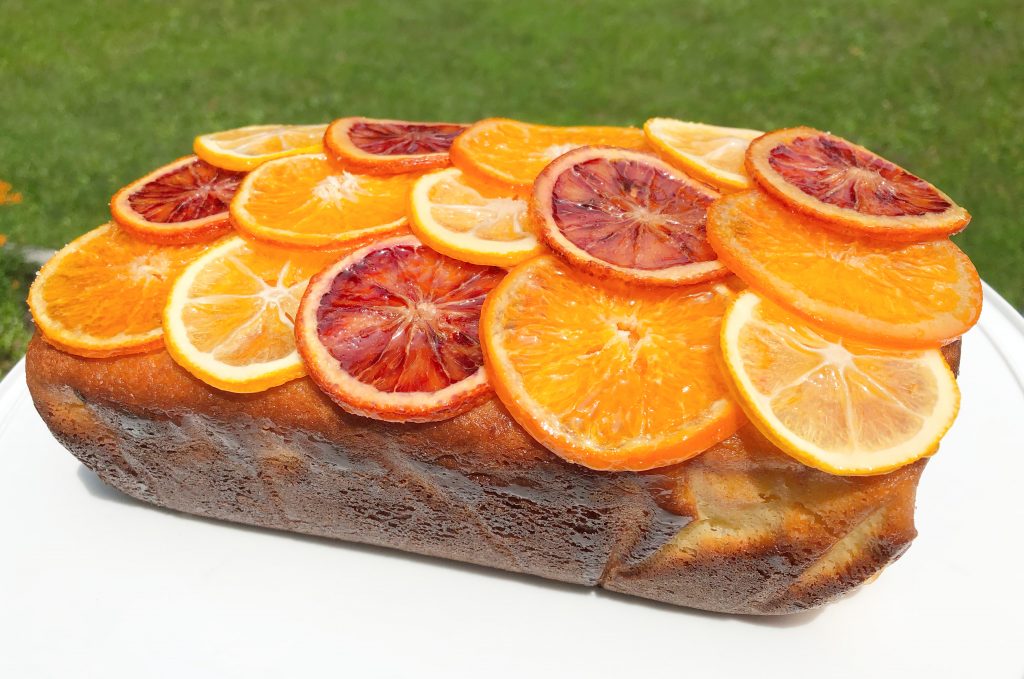 Supper Club – Last weekend we had our monthly supper club. This month's theme was California. My husband made Sriracha Turkey Burgers. I chose dessert and made this Candied Citrus Ricotta Cake. I was pretty proud of myself because 1. I never bake. Unless you count boxed brownies, rice krispy treats….and the occasional cookie or muffin. 2. It just turned out so pretty! So even if it tasted bad I'd be okay because it looked good. But it actually tasted really good!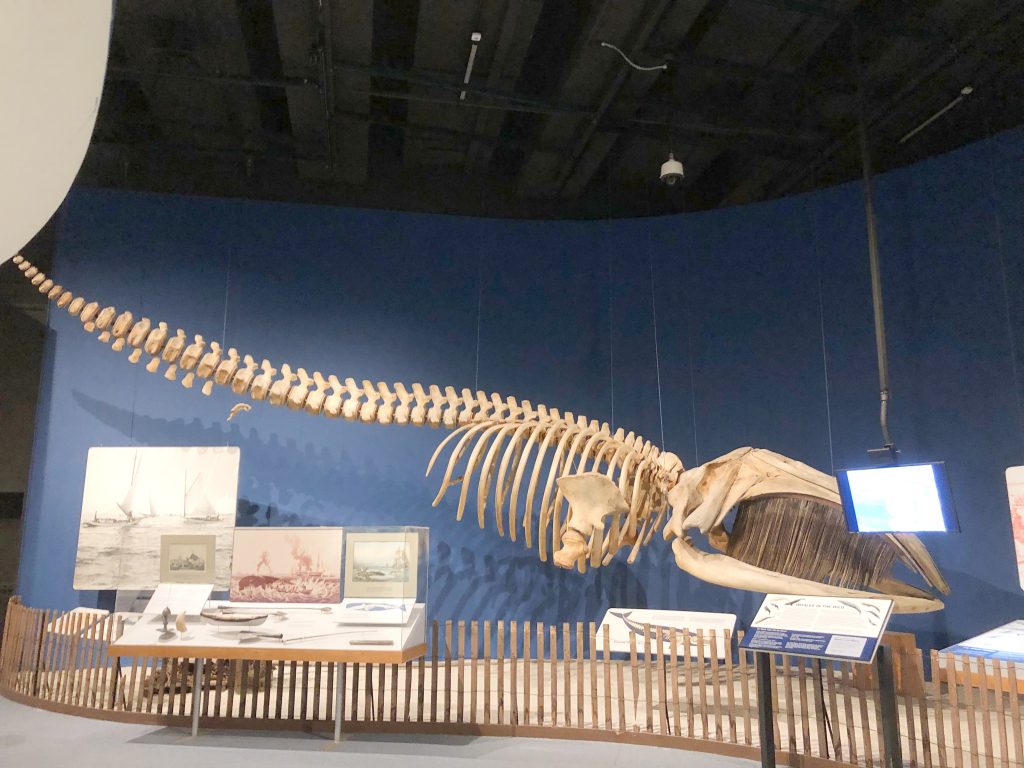 2. New York State Museum – My husband and I dropped our son off at Boy Scout Camp on Sunday. It was an over 3 hour drive to get him there. On the way back we ended up stopping in Albany and visited the New York State Museum, since my husband had never been.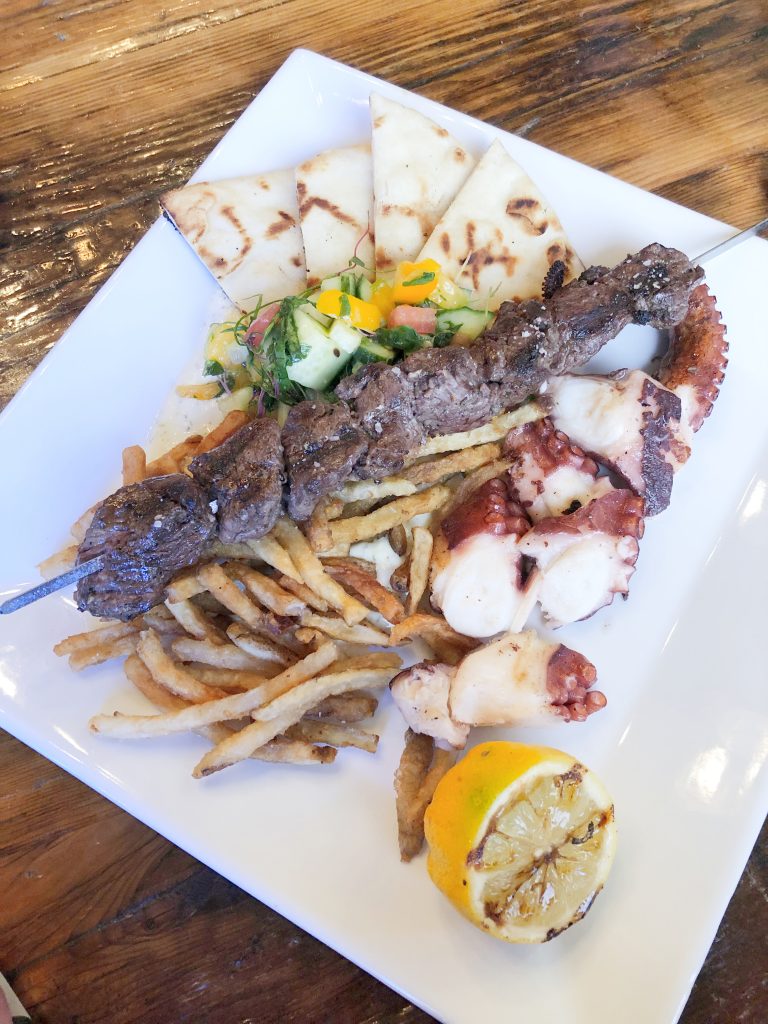 3. Eating – we stopped for dinner at City Beer Hall in Albany.  My husband enjoyed a beer flight and we shared some delicious pork buns and this Greek Island Beef and Reef platter.  It included hanger steak souvlaki, grilled octopus, tzatziki, fries, heirloom tomato, cucumber and herb salad and pita. Everything was cooked perfectly and it was so good! I've found a new tasty combo – fries in tzatziki sauce!
4. Reading – I'm currently reading A Hundred Summers by Beatriz Williams. This is an older book that has been on my to read list for awhile. With the word summer right in the title, I thought it would make a good, seasonal read. I'm not loving it yet, but it's gotten pretty good reviews, so I won't be giving up on it.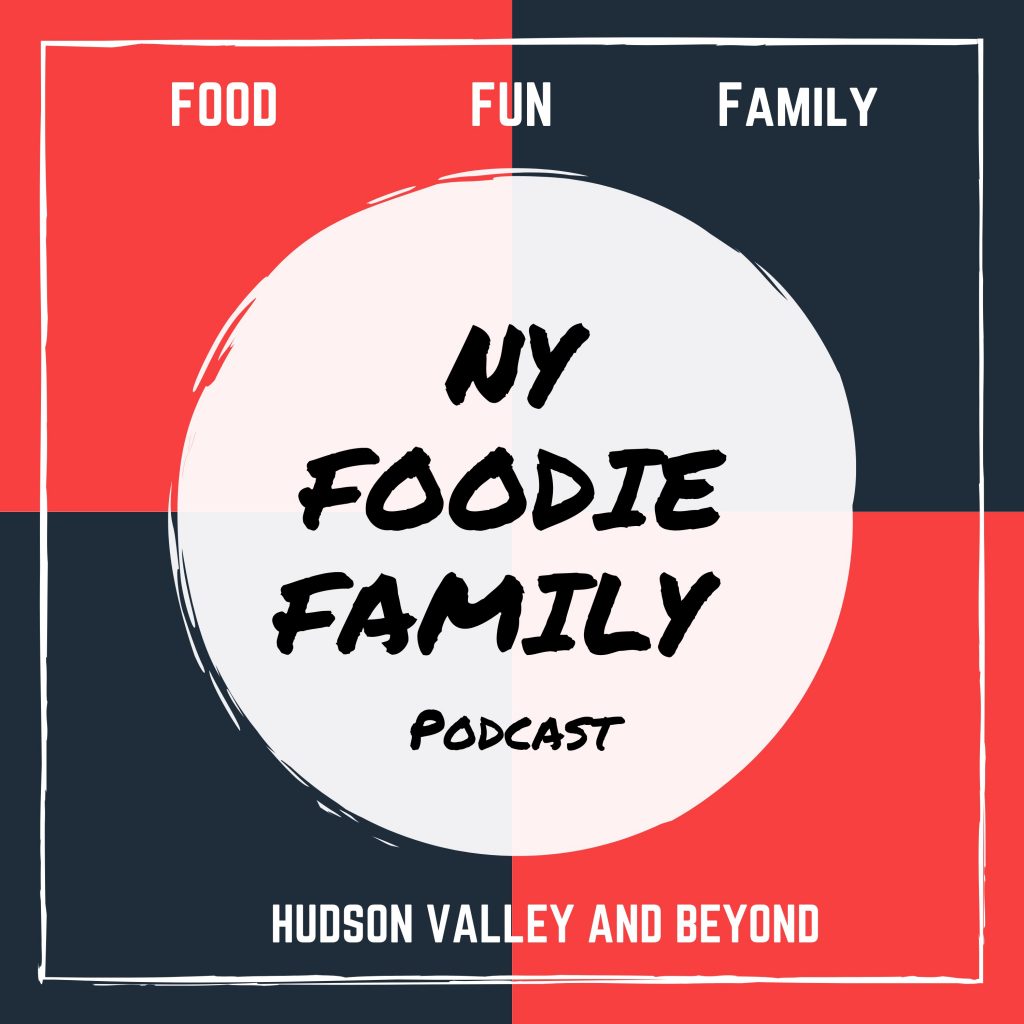 Our Podcast!!!! – I saved the best for last.  But yes, NY Foodie Family is now a podcast! The first official episode, minus our short intro episode, was published yesterday!  Would love for you to check it out!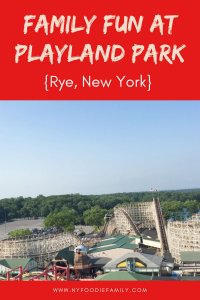 This week on the blog I shared a post about visiting Playland in Rye.

I also shared the show notes for Episode 1 of the podcast!
Sharing with Friday Favorites! Have a great weekend!